Mass. Hospitals To Launch Trial Of Japanese Drug Aimed At Fighting COVID-19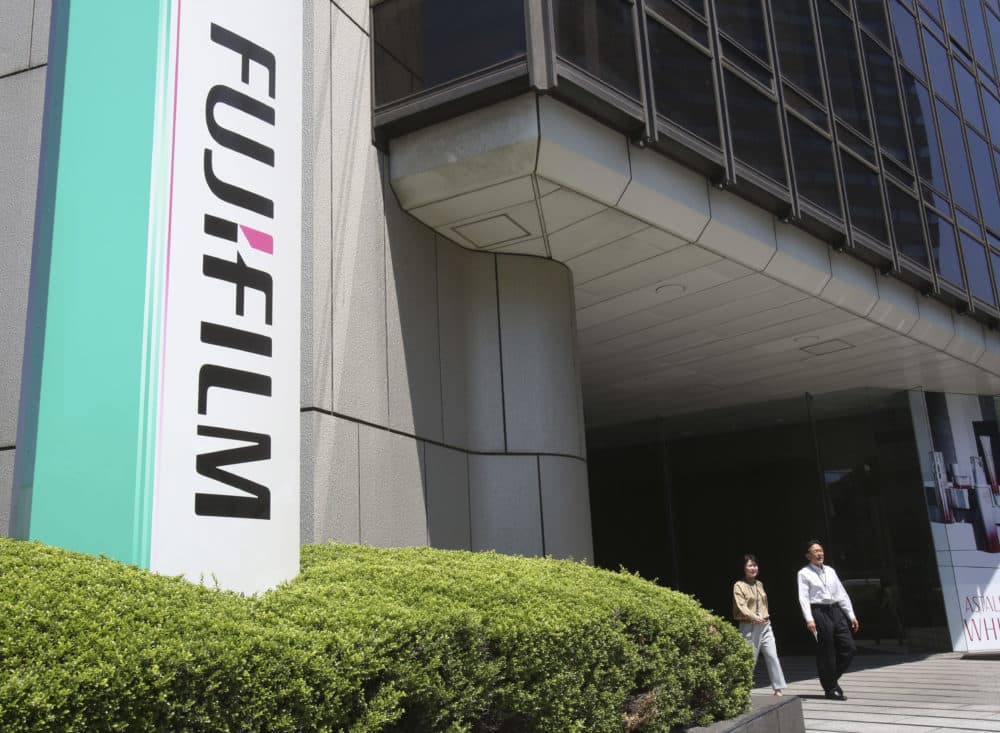 This article is more than 2 years old.
Three Massachusetts hospitals will soon launch the first U.S. clinical trials of a Japanese antiviral drug, to see if it works in treating COVID-19.
The drug, Avigan (favipiravir), has been approved in China for treating influenza, but has not been approved in the United States for that purpose, or for fighting any other disease.
Avigan is now being tested in clinical trials in China, Japan and Italy to treat patients with the coronavirus. Trials in Massachusetts will enroll approximately 50 patients with COVID-19, in collaboration with Brigham and Women's Hospital, Massachusetts General Hospital, and the University of Massachusetts Medical School, according to a statement from the manufacturer, Fujifilm Holdings Corp.
"Fujifilm will continue to work to establish a treatment method for COVID-19 patients through conducting clinical trials, and to contribute to ending the spread of this global pandemic as soon as possible by increasing the production of Avigan in collaboration with strategic partners," the company said.
The drug was developed in 2014 to treat influenza, and works by interfering with the virus replication process.
This coronavirus, known as SARS-CoV-2, is made of a single strand of RNA. To survive, the virus needs to make more copies of itself inside human cells. Like similar viruses, SARS-CoV-2 uses an enzyme called polymerase to do this. The polymerase picks up building blocks from the cell, and stacks them together in the right order to build more RNA.
Avigan works by tricking the polymerase. The drug molecule looks like one of those RNA building blocks, but it's a fake; the hope is that the polymerase will pick it up by accident, and make a non-functioning virus. Avigan works in the same way as Remdesiver, another antiviral medicine being tested against COVID-19.
John Connor, a virologist at Boston University's National Emerging Infectious Disease Lab, who is not involved with the Avigan trials, said one obstacle for any antiviral drug that works this way will be overcoming the virus' formidable proofreading system. Unlike most RNA viruses, coronaviruses can often detect mistakes during replication, and fix them.
Despite this, Conner said the overall approach of the drug makes sense.
"It's a small molecule that has been used to treat other respiratory infections, and so it would be nice if it were found to work on this one," he said.
So far there's no definitive proof that Avigan can help patients with COVID-19. Patients given the drug in trials in China seemed to show improved lung function, and less virus in their bodies. But results from a trial in Japan suggest the drug is less effective on sicker patients.
"All antiviral treatments will work better if they're given earlier," Connor said. The drugs have a better chance of working against a few cells churning out coronavirus, he says, than many.