How Communities Are Celebrating Passover And Easter During The Pandemic
05:37
Play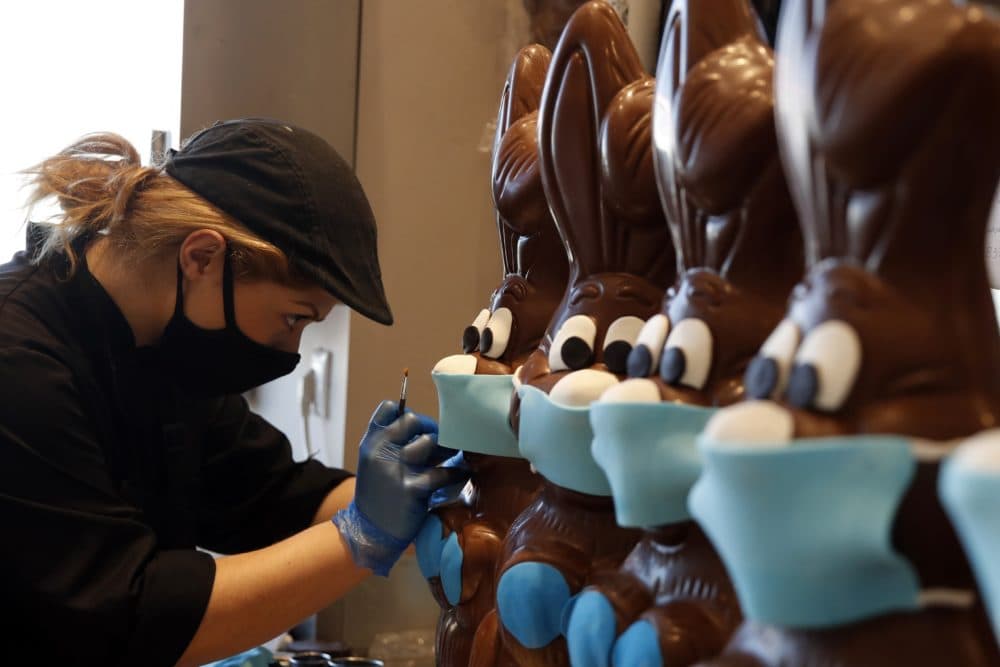 This article is more than 1 year old.
The coronavirus pandemic is having an effect on the way major religious holidays are being celebrated. The Jewish holiday of Passover began Wednesday night, and for most Christians, Holy Week began on Palm Sunday a few days ago, and culminates with Easter Sunday.
For a look at how things are changing in this time and how religious communities are responding, WBUR's Morning Edition spoke with Rabbi Todd Markley of Temple Beth Shalom in Needham and Father Brian Clary of the Saint Anne/Saint Brendan Parish in Dorchester.
Interview Highlights
On how the pandemic is changing the celebration of religious holidays
Rabbi Todd Markley: People are accustomed to this being a home holiday, but typically a home-based holiday [is when] they're inviting family and friends to come be with them, or they're traveling to be with others, and this year this really isn't possible. The big shift this year is in trying to help people connect virtually when they can't be together physically.
For our community, we put together an online virtual seder led by our clergy team that people could play at different homes of family members on different devices and then pause to come back together for conversation to retell the story of Passover.
Father Brian Clary: During Holy Week ... the churches are more full with processions. With Palm Sunday, people would be given out blessed palms. Now many churches in the Boston area forbid that. I know some people in the Diocese of Fall River who would wrap up their palms in plastic after they've been blessed and people, exercising social distancing, would come by the church and say a little prayer in the church and take their palm and go home.
On concerns they are hearing from their congregations
Markley: I've been hearing from people who are concerned about upcoming life cycle events: wedding couples who have weddings on the calendar, and people who have loved ones they're separated from who may be nearing the end of life and are struggling with not being able to visit them and be with them.
Families who are expecting to celebrate the bar or bat mitzvah of a child coming up in the weeks ahead who have been adjusting their plans.
We're working with families to move celebrations entirely online, where leaders and [children] and family members are in different places but we're interacting with one anther online and celebrating and marking that life-cycle moment.
Clary: Typically, our second-graders from the parish and our school receive Holy Communion for the first time, and we can't schedule that date which would include several dozen of second-graders who receive Holy Communion and their families into two packed churches.
That sets families on edge a bit ... This is something that's unprecedented for our world and also our faith communities.
On their message to their congregations for the holidays
Clary: From the cross we know Jesus said: 'My God, my God, why have You abandoned me?' This is a cry of many people throughout our world. Why have you abandoned me? Why am I getting sick? Why are these things happening? Why is God allowing these things to happen? But in that moment we as believers, all good people of faith, are called not to despair.
Markley: The Passover holiday that's upon us now is really a holiday a dedicated to retelling the story of the Israelites going forth from slavery in Egypt ... and arriving at freedom. Freedom is a big theme for Passover observers at this time of year.
Understandably, there are many who are feeling more constricted right now than free with all of the restrictions that are put into place ... Real freedom comes in being able to be healthy and being able to live our lives and return to whatever a new normal is going to be for us.
Programming note: The Muslim holiday of Ramadan begins April 23. WBUR's Morning Edition plans on having a conversation about the pandemic's effect on Ramadan closer to the holiday.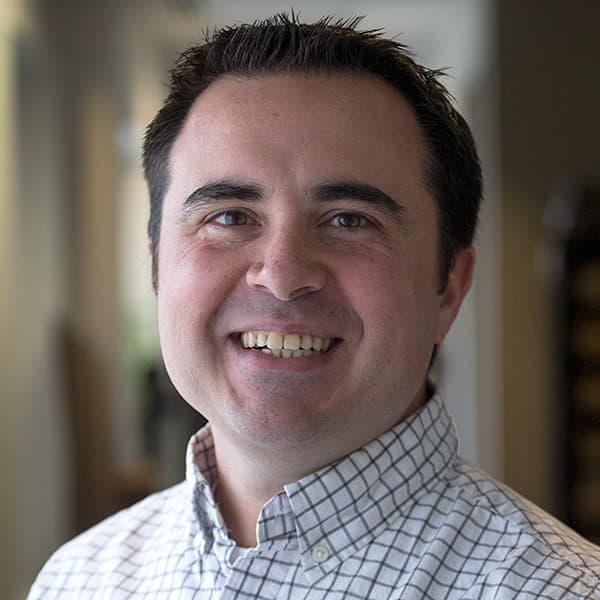 Dan Guzman Senior Producer, Morning Edition
Dan Guzman is senior producer for Morning Edition at WBUR.