Racial Disparities Continue Among Boston's Reported COVID-19 Cases
This article is more than 2 years old.
Reported COVID-19 cases in Boston increased 46% since last week, according to a new report from the city's public health commission.
Black residents make up nearly 42% of the positive cases reported despite making up 25% of the population, according to census data.


Boston's Dorchester neighborhood has reported the most cases of the coronavirus with 1,911. That's more than double the next highest total of 688 reported cases in East Boston, home to one of Boston's largest immigrant communities. For comparison, nearby Charlestown reports the lowest number of positive COVID-19 cases in the city with 103.
Boston city councilor at-large Julia Mejia in a recent council hearing said the city's systems simply do not support every community equitably.
"COVID-19 didn't create these inequities, they already existed. All it did was expose and reaffirm what we already knew," she said.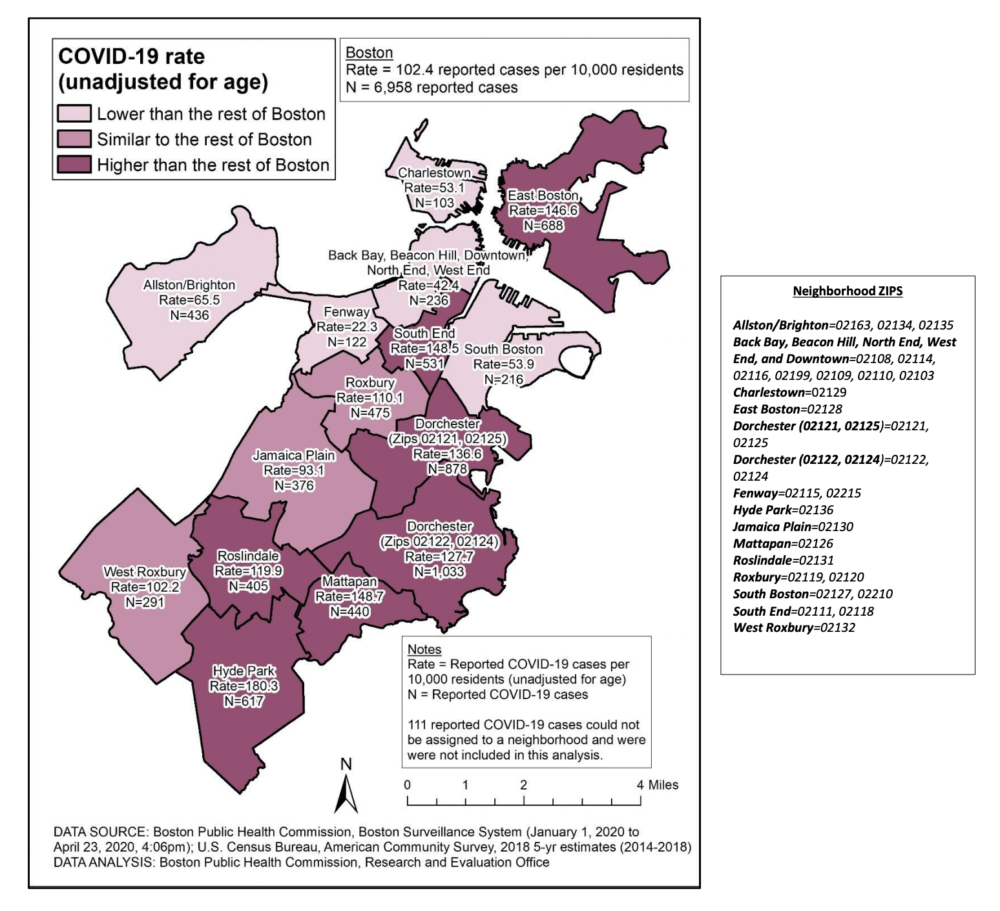 As of Friday, there were 7,617 confirmed cases in the city and 259 deaths as a result of COVID-19.
This article was originally published on April 25, 2020.