'Reasonably Positive' Trends For Mass. Go The Other Way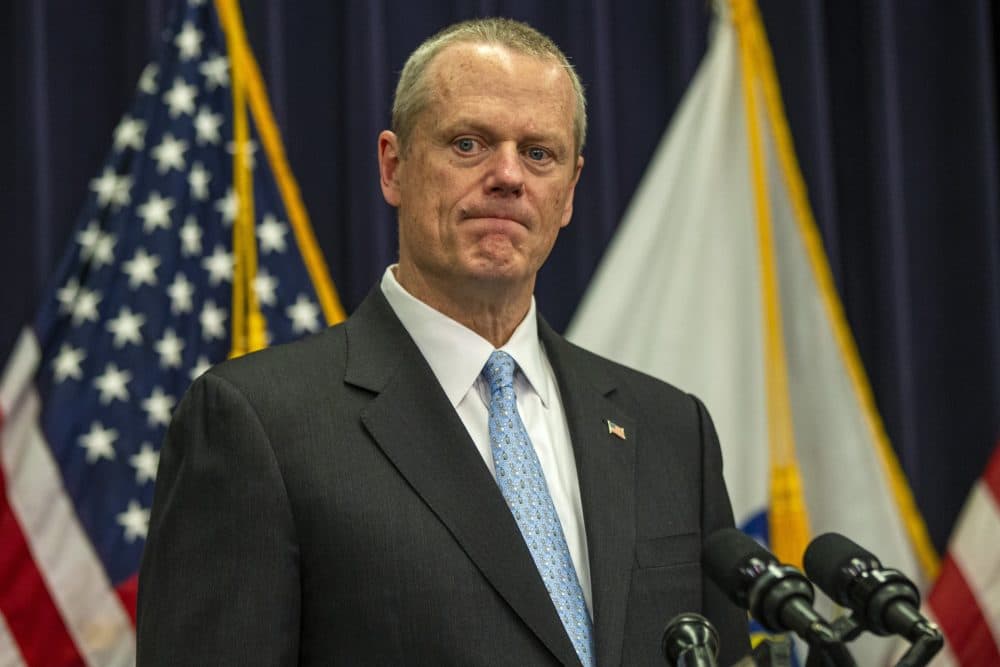 This article is more than 1 year old.
Every metric that Gov. Charlie Baker has said must show improvement before the economy and society is allowed to restart took a step in the wrong direction in the last day.
The latest COVID-19 update from the Department of Public Health showed that the state conducted fewer tests than any day in the last two weeks, the percent of those tests that came back positive shot up to 28% after hovering in the high teens for several days, and more people were hospitalized for COVID-19 on Wednesday than were on Tuesday.
DPH reported 208 new deaths (total of 4,420) and 1,754 new cases (total of 72,025) on Wednesday — both up from the number of new cases and deaths reported Tuesday.
"The data we're looking at includes several factors, such as positive test rates, hospitalization rates and fatalities," Baker said earlier Wednesday afternoon when discussing the state's strategy for resuming economic activity.
The governor in recent days has pointed out that the percentage of tests that result in positive cases had consistently been lower than it was last month and that hospitalizations have been flat or slightly declining over the last week. The 1,754 new cases DPH reported Wednesday resulted from 6,290 tests — less than half the number of tests conducted three days ago — meaning 28% of all tests came back positive. That rate had been at or below 21% since late April.
There were 3,564 people hospitalized in Massachusetts for COVID-19, DPH report. That's an increase of 22 patients from Tuesday's report. The number of patients in an intensive care unit also grew, from 914 to 922, DPH said.