DA Rollins Strikes Conciliatory Note After Clash With Public Defenders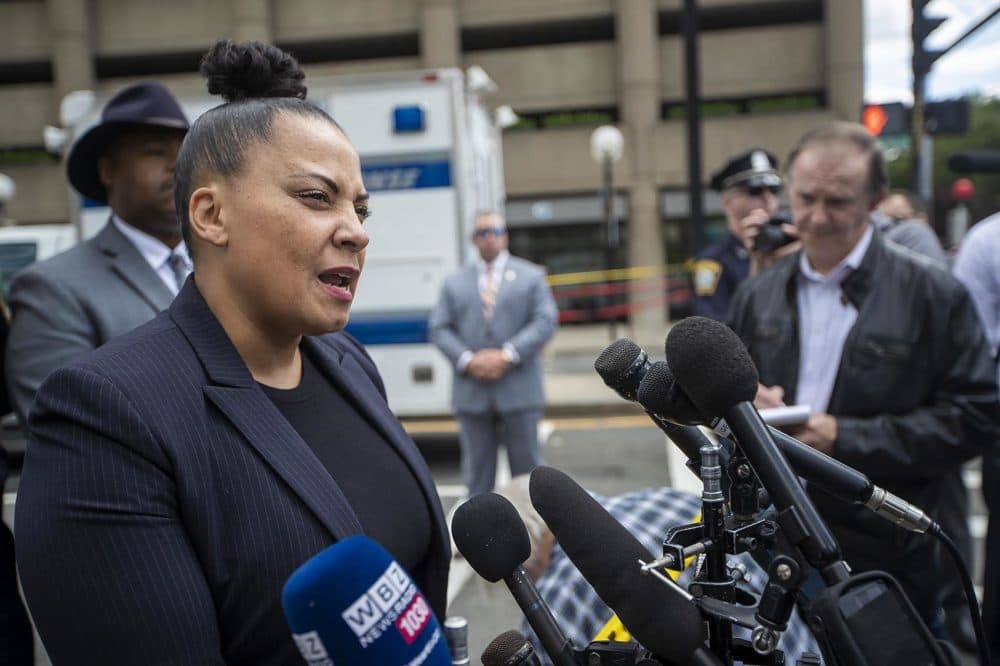 Suffolk County District Attorney Rachael Rollins admits she got emotional last week when she publicly described court-appointed attorneys as "overwhelmingly privileged" and not always responsive to their mostly poor, black and brown clients.
Rollins now says she wasn't talking about all public defenders, but was expressing sympathy for a man who said he could not reach his publicly appointed lawyer.
Those comments led to an angry letter from the head of the state's criminal defender agency, the Committee for Public Counsel Services, criticizing Rollins for the "unprovoked attacks."
Rollins this week sent a letter to CPCS and the state association of criminal defense lawyers, and thanked both organizations' leaders for the "candid conversation" this week. Rollins wrote that her public comments weren't directed at the "overwhelming majority of court-appointed lawyers who work tirelessly for their clients: accepting every collect call, working around the clock, speaking to families and loved ones and currently putting themselves in harm's way every time they visit a correctional facility to serve their clients."
During WGBH's Boston Public Radio program last week, in which Rollins was a guest, a man who identified himself as James from Webster called in to ask Rollins what to do about his lawyer not returning his phone calls and not being able to get information from courts, which are closed to non-emergency matters.
"When you hear in my voice my disgust and outrage about CPCS not calling people back — their overwhelmingly privileged staff that aren't calling back poor, black and brown people because they're saying they're overworked and busy," Rollins said on the program. "It's my people who are losing no matter what. I'm not going to sit silently on this."
Those comments and others Rollins made during the program touched off a firestorm among defense attorneys. Many criticized her on social media. CPCS chief counsel Anthony Benedetti sent her an angry letter.
"By saying we are unresponsive, overly privileged and just showing up for the paycheck, you needlessly denigrated an entire population of attorneys to an audience that may not know what we do every day," Benedetti wrote. "This type of rhetoric can cause people already beaten down by an unfair system to lose trust in the very lawyer tasked with fighting their battle."
In her letter, Rollins says she viscerally reacted to the call, as someone who has family members who have been incarcerated.
"I heard in his voice the desperation and confusion of my loved ones who have struggled to make sense of the criminal justice system and the countless people who approached me on the campaign, in [the] supermarket and on the street to express painfully similar stories," Rollins wrote. "They are stories of unreturned calls and letters and a general lack of urgency and responsiveness. They are punctuated by long-bottled-up feelings of rage, sadness, and exasperation at an entire system that they experience as bewildering and diminishing at best, or rigged and dehumanizing at worst."
Rollins was elected in 2018 on promises of criminal justice reform and alternatives to prosecution for some minor offenses.
In an interview with WBUR, Rollins says she did not mean to offend anyone with her comments. She says she was responding to a legal client not getting appropriate service.
"I wrote a letter because if I've done something wrong then I should explain myself and that's what I did," Rollins told WBUR. "In no way was I vilifying an entire group of people."
Rollins says she's had productive conversations with defense attorneys and believes that she can continue to work with them on shared goals going forward.
Victoria Kelleher, president of the Massachusetts Association of Criminal Defense Lawyers, says she believes Rollins spoke passionately and off-the-cuff. Kelleher says since Rollins comments, there have been good conversations about common goals of defense attorneys and the district attorney.
"I'm hopeful that we can take a step back from this and look at both the past and the possibilities for the future," Kelleher says.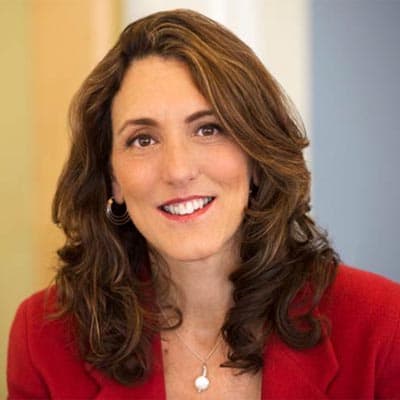 Deborah Becker Host/Reporter
Deborah Becker is a senior correspondent and host at WBUR. Her reporting focuses on mental health, criminal justice and education.