Feds Announce New Distribution Plan For COVID-19 Drug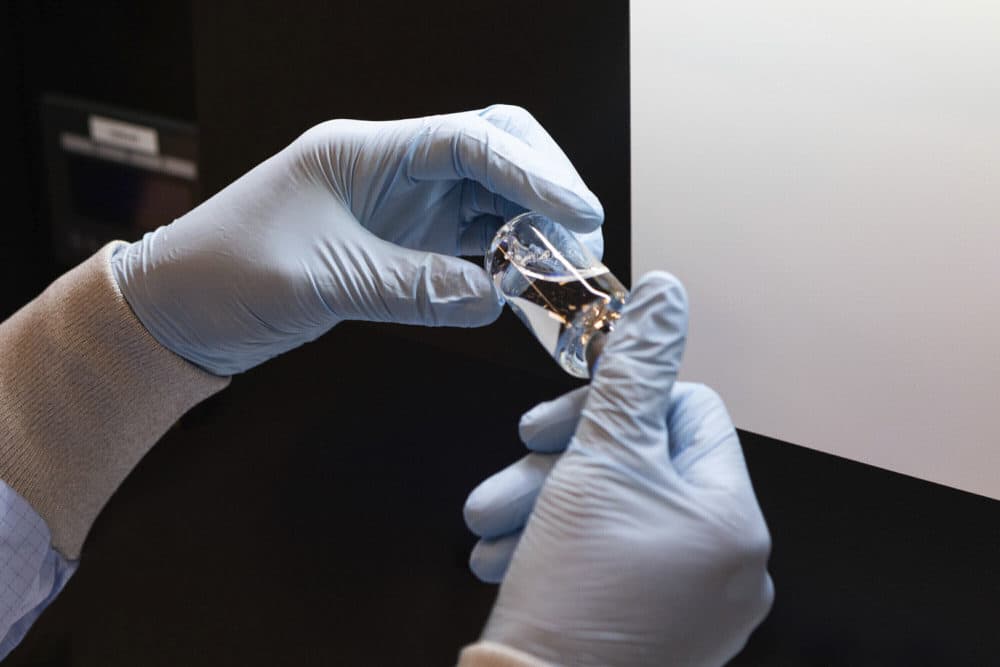 This article is more than 2 years old.
The federal government offered more clarity Saturday on how doses of a COVID-19 drug will be distributed, following widespread confusion this week at hospitals in Massachusetts and around the country.
Under the new plan, six more states were to receive doses of the drug remdesivir, which was approved for emergency use last week. Connecticut was allotted 30 cases of the drug; Illinois, Iowa, Maryland, Michigan and New Jersey also were on the list, the U.S. Department of Health and Human Services' Office of the Assistant Secretary for Preparedness and Response said.
Earlier this week, Massachusetts was among the first seven states to get a round of donations, receiving 117 cases of the drug, the government said. Rhode Island got 30. New York, the hardest hit of all the states, received the most, with 565. Each case contains 40 vials of the drug.
Going forward, state departments of health will distribute the doses, the federal health agency said "because state and local health departments have the greatest insight into community-level needs in the COVID-19 response, including appropriate distribution of a treatment in limited supply."
Dr. Deborah Birx of the U.S. coronavirus task force was assigned to help with the remdesivir rollout, according to news reports Friday, after hospitals around the country complained about the process.
Massachusetts General Hospital and three smaller hospitals were first to receive allocations, leaving out some major institutions treating hundreds of patients, including Boston Medical Center and Brigham and Women's Hospital.
The drug maker, Gilead Sciences Inc., has committed to donating about 607,000 vials of remdesivir nationally over the next six weeks, the government said — enough to treat an estimated 78,000 hospitalized COVID-19 patients. Massachusetts has nearly 3,400 patients hospitalized with COVID-19, according to the latest state figures.
The donation is part of 1.5 million vials of remdesivir the company is planning to donate worldwide.
The National Institutes of Health and Gilead Sciences conducted a randomized controlled clinical trial of the experimental drug in hospitalized patients. It's unclear still if remdesivir will save lives, but preliminary results have shown faster recovery times for some seriously ill patients.
The government said the drug would be delivered to all 50 U.S. states and territories, as well as to the Veterans Health Administration and the Indian Health Service. Remdesivir also is available at hospitals doing clinical trials with the drug, including Boston Medical Center.