Healey Report Highlights COVID-19 Impact on Environmental Justice Communities
Communities of color have the highest rates of COVID-19 infection in Massachusetts. And according to a report released Tuesday by Attorney General Maura Healey, overcrowded housing, income inequality, underlying health conditions and institutional racism all play a role.
Healey also singled out another culprit: air pollution.
"Science has drawn the connection between long term environmental pollution and mortality rates for COVID-19," said Healey during a press conference to discuss the findings and recommendations of the wide-ranging report, called COVID-19's Unequal Effects in Massachusetts. "If we take care of our environment, we're going to take care of public health. We're going to take care of people."
Communities with greater populations of people of color — including Chelsea, Brockton, Everett, Lawrence, and Lynn — have the highest rates of COVID-19 infection across 38 of the largest cities in Massachusetts, according to an analysis by the Boston University School of Public Health (BUSPH) discussed in the report. And according to another of the school's studies, communities of color also tend to have the highest rates of air pollution.
Scientists are starting to tie the two together. Preliminary data from the Harvard School of Public Health has correlated long-term exposure to particulate matter air pollution to a higher rate of death from COVID-19. And a 2003 study about SARS — caused by a similar coronavirus — found that patients from areas with heavy air pollution were twice as likely to die as those from regions with low pollution.
Roseann Bongiovanni, executive director of the community-based environmental group GreenRoots Chelsea, said the city's proximity to highways, industry and Logan Airport has led to decades of air pollution, which has exacerbated the current public health crisis. Chelsea, geographically the smallest city in Massachusetts, has the highest rate of COVID-19 infection in the state.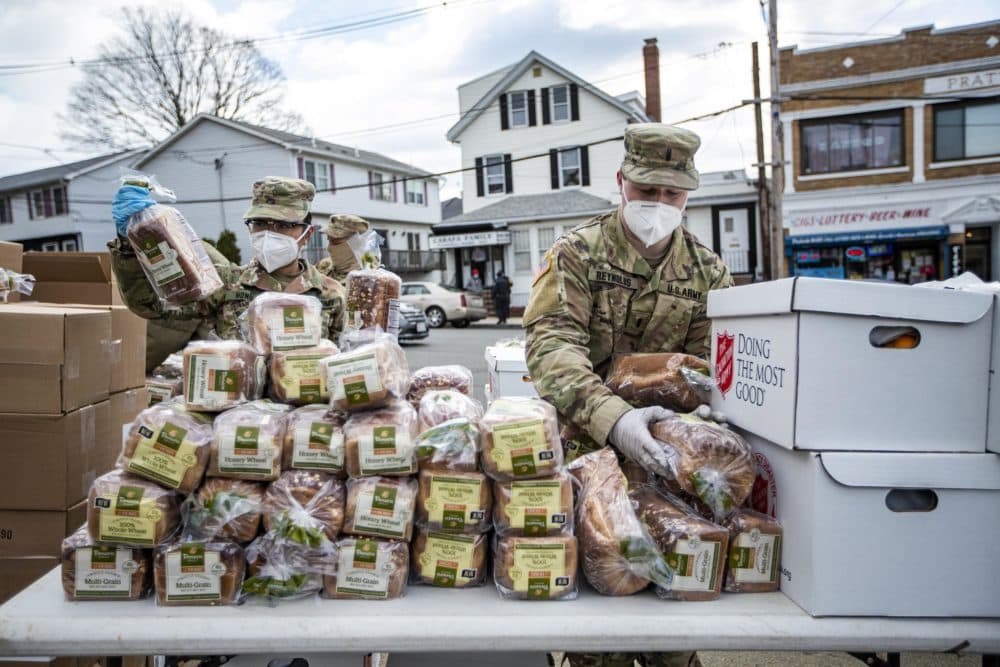 "The parks and open spaces that we have are very limited. They're very small. And when you're going out there, you're literally breathing in mouthfuls of air pollution every single day,"Bongiovanni said. "Folks in Chelsea and East Boston have been saying for years that low-income communities and communities of color like ours would be hit worst and first during a climate crisis. We just didn't know that a pandemic would actually beat the climate crisis."
Healey spoke out against recent EPA rollbacks likely to affect air quality, and called for stronger enforcement of environmental laws. She also called for more investment in clean energy and green jobs, and better air quality monitoring in the state's environmental justice communities.
"We need to find a way to laser-focus on those communities, provide the support necessary, and then ideally reduce exposures to those things, like air pollution, that we know affect a range of health outcomes," said Jonathan Levy, a professor of Environmental Health at BUSPH, who contributed to the attorney general's report. "Only by understanding the influence of environmental exposures can we protect vulnerable populations from this pandemic and future crises, including climate change."