Baker Announces $56M For Food Security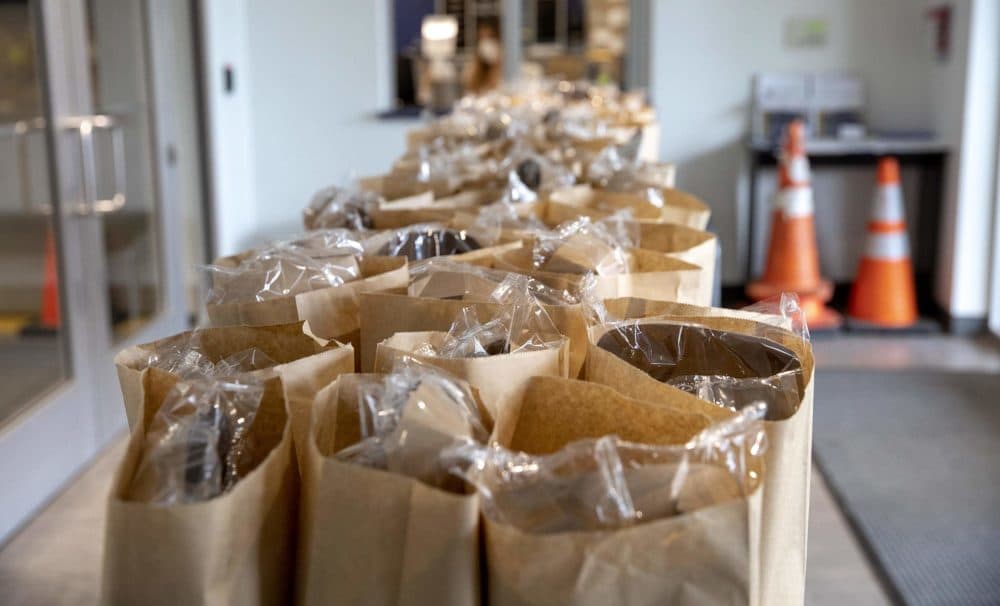 The Baker administration announced $56 million on Sunday to help prop up overburdened food banks, provide meals directly to struggling families and encourage urban farming and other solutions to make local food more available to those receiving food assistance benefits.
The initiative, the administration said, implements some of the more than 80 recommendations brought forward by the Food Security Task Force, which was put together by the coronavirus command center being led by Health and Human Services Secretary Marylou Sudders.
The bulk of the funding will be distributed through a $36 million food security infrastructure grant program. The grants will be put toward increasing food delivery, food bank and food pantry capacity, programs that make it easier for SNAP and WIC benefit recipients to receive food and to support farm, fisheries, retailers and other business to make local food more accessible.
Another $12 million will be put toward supplying food pantries with 25,000 family food boxes per week. Each box contains 30 to 35 meals.
"These funds jump start some of the recommendations to address urgent needs and food supply chain issues due to the COVID-19 pandemic for communities across the Commonwealth," Gov. Charlie Baker said in a statement. "While COVID-19 has had a statewide impact, some of our communities and residents who have historically experienced food insecurity have been even more disproportionately impacted."
The administration will also increase funding for the Healthy Incentives program by $5 million to meet the demand among SNAP recipients for local produce and make $3 million available immediately for food banks as a "relief valve."