By Including Houses Of Worship In First Phase Of Reopening, Mass. Likely Avoids Legal Challenges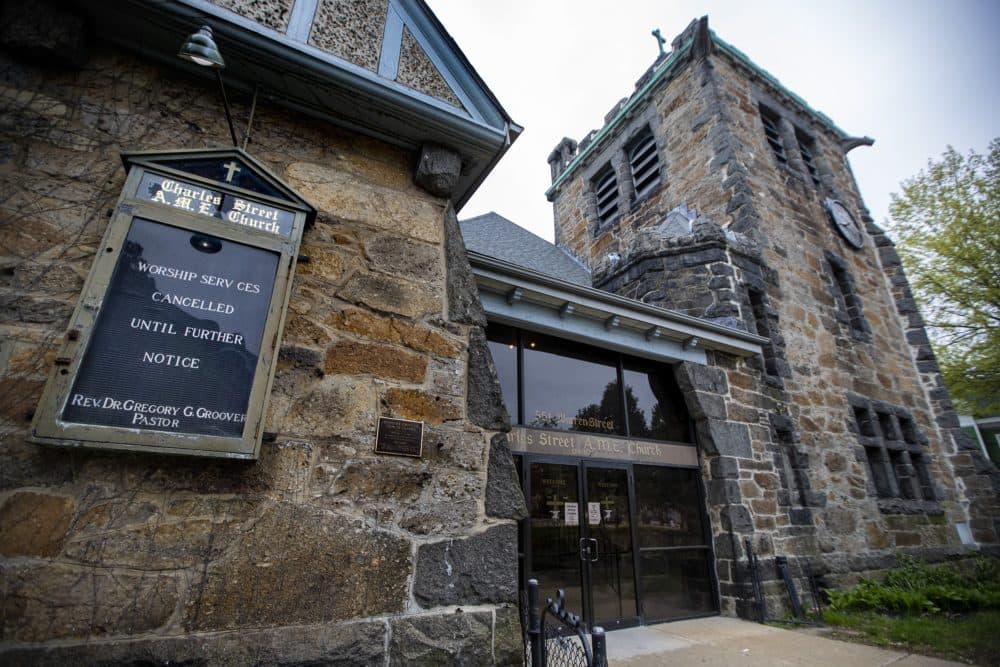 This article is more than 1 year old.
Houses of worship can begin reopening immediately in Massachusetts, Gov. Charlie Baker announced Monday. The news came as churches and other religious entities increasingly have become a political and legal flashpoint as states across the U.S. grapple with when and how to loosen restrictions amid the pandemic.
Despite concerns church gatherings may exacerbate the spread of the coronavirus — something state officials seek to avoid by imposing safety standards for reopened places of worship — experts say keeping churches closed may have brought the state more legal and political trouble.
Kent Greenfield, a constitutional scholar at Boston College Law School, said while the state would have had a strong legal argument for keeping churches closed in the interest of public safety, such a move still likely would have spurred a protracted legal fight with some churchgoers and organizations. The moment was ripe, he said, for the possibility of some to claim their First Amendment freedom of religion and freedom of assembly rights were being violated.
"I think the optics are bound to be bad if [state officials] are fighting in court to keep churches closed, and I think that they probably don't want to be using their resources, both political and financial, fighting those battles," Greenfield said. "I think it's a politically safe move to open churches up first, and, as a legal matter, it's probably smart."
Across the country, religious groups, church leaders and congregants have brought First Amendment challenges to state and local coronavirus-related orders that have kept church doors closed by either declining to declare them essential businesses, limiting the number of people who can gather in one place or imposing other restrictions.
State and local officials have argued they have the right to impose emergency measures in an effort to stop the spread of the deadly virus.
Meanwhile, political pressures from conservative groups and even the White House to reopen places of worship, as well as businesses, have grown.
President Trump, who has repeatedly pressed for local governments to let businesses and other institutions to "reopen the country," back in March set an informal deadline of Easter Sunday for churches to reopen with filled pews.
"It would be a beautiful time, a beautiful timeline," Trump told reporters at the White House on March 24. "It's a great day."
While that deadline was not achieved, legal challenges seeking to reopen churches have moved forward. Some were successful, too, including a ruling Saturday by a federal court that allowed certain religious ceremonies to resume in North Carolina despite a state order.
Greenfield said states and municipalities have strong legal ground to impose "carefully tailored" orders that prevent churches, synagogues, mosques and other religious sites from reopening, so long as such orders do not single out religious institutions.
But that ground gets shakier if states begin allowing some businesses and other entities to begin reopening while churches are forced to remain closed.
"If churches are not the first ones opened up, then the churches' legal argument [that they are being targeted] gets stronger," Greenfield said.