The Performing Arts Don't Always Translate To The Screen — Here Are Some Of The Best
When the pandemic hit and the performing arts seasons shuttered, many folks shifted their attention to performing arts on television and streaming services. There are certainly plenty of places to look these days — the National Theatre, Lincoln Center, the Metropolitan Opera, you name it.
I was not so eager to tune in. Why, when there is much great TV on TV would I want to see art forms that were meant to be experienced live? I was more interested in catching up on "My Brilliant Friend," "Better Call Saul," "Westworld," "Ozark," "The Plot Against America," "Homeland," etc. This was state-of-the-art TV meant to be experienced the way I was experiencing it, not a miniaturization of a much different medium meant to be experienced with hundreds of others.
I'm singing a slightly different tune these days, particularly after watching a handful of excellent performing arts productions, including WGBH-TV's "Mala," the Public Theater's "What Do We Need to Talk About?," Opera North's "Trouble in Tahiti" and the Arlekin Players' "State vs. Natasha Banina."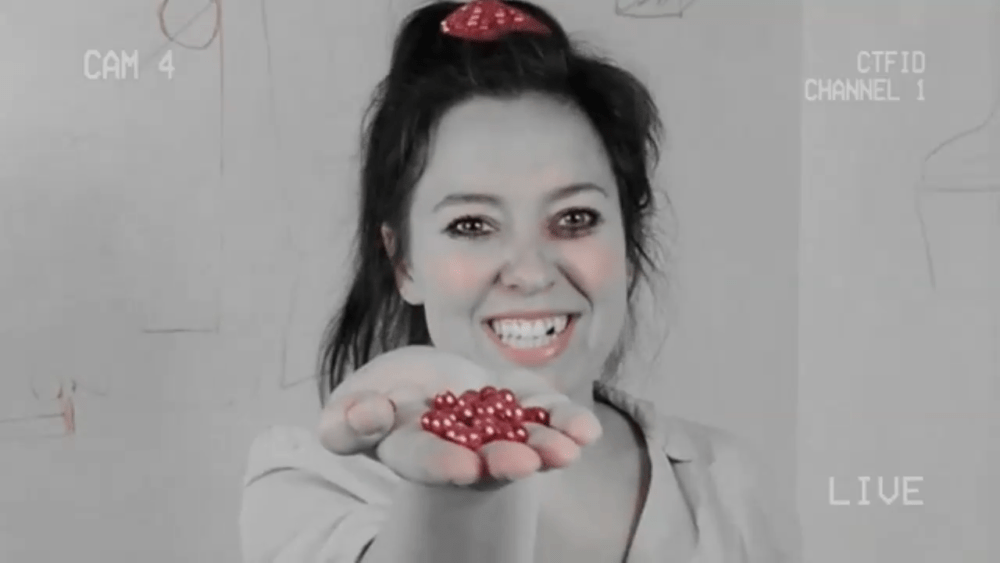 Before talking about what makes these productions compelling, and others less so, it might be good to take a reality check about why we go to the performing arts in the first place. As I've said in the past, the live event should be better than what we can see on TV or in the movies. What I used to call the HBO test is now the pay cable and streaming test. Otherwise, why go?
The pandemic has made one reason perfectly clear: the need to experience art with other people and the thrill of seeing live actors and musicians perform in front of you. You can't get that from a telecast of a play or concert, or even "My Brilliant Friend," so when the pandemic is over many of us will flock to see anything live. I dreamed recently that I was excited about going to the first theater event that opened after the pandemic — "Annie." At least it wasn't an Andrew Lloyd Webber musical. That would have been a nightmare.
The best television gives us insight into what it's like to be alive in 2020. The best of live art gives us insight into what it's like to be fully human in 2020.
An even better reason for seeing live art, at least for me, is that a great performing arts event offers the sense that you've witnessed something you just can't get from a screen, something transcendent. It might be seeing the Arlekin Players make near-magical use of their small space in Needham, tying the audience into the action on both sides, empathizing with the painful but profound emotions elicited in "The Stone" or "The Seagull." It might be an exhilarating road to somewhere in David Byrne's "American Utopia" shared with more than 1,000 fellow dancers at the Colonial Theatre. Or it might be a soul-stirring insight into a political situation that, on television, would leave you with compassion fatigue. A magnificent performance by a Sara Porkalob or Yewande Odetoyinbo makes you understand the racism aimed at their characters emotionally and empathetically, not just intellectually.
The best television gives us insight into what it's like to be alive in 2020. The best of live art gives us insight into what it's like to be fully human in 2020.
I rarely got that sense of transcendence from televised art in the past. Sometimes certainly — Humphrey Burton's great films of Leonard Bernstein conducting, filmmaker Volker Schlöndorff's CBS film of Dustin Hoffman in "Death of a Salesman," producer Norman Lloyd's "Hollywood Television Theatre" production of Jack MacGowran in Samuel Beckett plays.
One thing that all these productions have in common is that they did not try to put the viewer in the fifth-row center, as many telecasts do, but made prodigious use of the medium they were working in — Burton's swirling close-ups and quick cutting, Lloyd deciding to shoot MacGowran in the Mojave Desert.
In general, that's still how I feel. Performing arts on TV can feel like drinking wine from a paper cup. I get easily bored watching a shoot of a live performance, such as the "Great Performances" production of "Much Ado About Nothing" by the Public Theater in Central Park (through May 26). Theatrical enunciation on TV is different from the theater where you don't have to reach the back row. Also, being a captive audience at the theater, opera or dance is a good thing — it makes you pay attention until, hopefully, you get on the same wavelength. I find myself checking email or Facebook when I try to watch a lot of performing arts on TV. The National Theatre's recent telecast of "Barber Shop Chronicles," which played at the American Repertory Theater, tried to capture the infectious spirit of the show. I thought it was unwatchable. (Also from National Theatre, Gillian Anderson in "A Streetcar Named Desire" starts streaming May 21.)
Performing arts on TV can feel like drinking wine from a paper cup.
On the other hand, performing arts on TV is better than it used to be. The switch from videotape to high-definition and 4K cameras has allowed directors to be far more mobile and even cinematic in how they present theater, opera, dance, etc. And if I'm really interested in seeing something for the first time — the Metropolitan Opera's telecast of Thomas Adês' "The Exterminating Angel" or the recent "Great Performances" recording of Bernstein's "Mass" (through June 12) from the Ravinia Festival -- I'll stick with it more willingly than in the past, in part because of the vast improvement in how these productions are shot. And I like these HD productions more on television than in the movies, which really seems like an ersatz experience, neither fish nor fowl.
(There's a downside, too, when a performance is less than great, like Paulo Szot's embarrassing breakdown in "Mass." It will be interesting to see what Lin-Manuel Miranda made of "Hamilton" when he brings the movie to Disney Plus July 3.)
Still, I'm far more excited about art that takes fuller account of the medium it's presented in. TV can highlight a great performance as easily as a bad one. That was certainly the case with WGBH's production of Melinda Lopez' award-winning "Mala," her one-woman show that centered on caring for her aging mother. As wonderful as it was at ArtsEmerson and the Huntington Theatre, Greg Shea's camerawork brought out more of the nuance of Lopez' commanding stage presence. I loved it every bit as much on television. (It will re-air this fall.)
Opera North used a similar style, though opened up a bit more, for its deliciously fluid transfer of Bernstein's "Trouble in Tahiti," one of his finest works, a cross between opera and musical theater (through Aug. 10). Another musical performance to look forward to is Yo-Yo Ma performing Bach's six cello suites Sunday, May 24, streaming on Ma's YouTube channel as well as on Classical Radio Boston.
There is, though, no "one size fits all" way to shoot a play, even a solo performance. For Andrew Scott's remarkable portrayal of Alex, a grief-stricken young man taking us on a 32-minute confessional ride in "Sea Wall," playwright Simon Stephens and co-director Andrew Porter made a film that looks as if it were shot for COVID-19 times. It was actually done in 2011, though, in a borrowed studio with no one in the room except Scott, who played directly to the camera. I'm not as knocked out by the play as others, but Scott is phenomenal, not to be missed. (It's been extended through May 25.)
The Arlekin Players' Igor Golyak added his boldly creative touches to another one-person show, "State vs. Natasha Banina," only this one is live and interactive. The audience signs up in advance and watches through Zoom (Sundays through June 28). Golyak and two of his productions won Elliot Norton Awards recently and Darya Denisova added a fourth. She stars here as a ward in a Russian or Eastern European orphanage, recalling her dream of liberation through a fantasy love with a journalist, though she's now on trial for a crime that won't be revealed till the end. (We're the jurors.) I loved both "The Stone" and "The Seagull" this past season and the imagination Golyak brings to his video project matches his vision onstage. A live production, "Natasha's Dream," was produced in 2015 — this was freely adapted from that source material once the pandemic shut things down. I can't say whether it will grab uninitiated viewers as strongly — those who haven't been to their warm, welcoming Needham space — but if you're in the mood for something more avant-garde, give it a try.  (Another local theater company, Liars & Believers, is also making videos for our pandemical times. These are more playful, but not live and less riveting.)
One recent video production that attracted thousands of fans was the Stephen Sondheim tribute, "Take Me to the World," in which everyone from Mandy Patinkin to Randy Rainbow paid homage to Sondheim from the coronavirus-comfort of their homes. I was not so taken. As much as I love his musicals, I'm not a fan of Sondheim revues. His shows are greater than the sum of his songs and those songs just don't breathe that ravishingly outside of the shows. Add in cloying verbal tributes and too many cutesy kids and, ugh, what else is on.
There are no reservations, though, about what may be the most successful performing arts response to the virus: Richard Nelson's "What Do We Need to Talk About?" This play, now streaming through June 28, is the latest in Nelson's series of Apple plays, with four siblings and a partner, who are usually gathered around a dinner table. Here, they're all connected through Zoom from their quarantined quarters. The conversation is like all our Zoom conversations these days — Andrew Cuomo, shopping, protecting ourselves. It's also what's unsaid in these conversations — the melancholy of the era, the need for human connection.
In that sense, "What Do We Need to Talk About?" is the perfect artistic statement for our times. It reminds us of what is so unique about live events and how all those wonderful shows in our queue are no substitute for human connection. When that option is closed to us, the need for that connection is still what art is all about, from Beethoven's Ninth to "Mala." It's still what we need to talk about.