Arlekin Players And Moonbox Take Their Place Alongside Established Local Theaters At Elliot Norton Awards
The Huntington Theatre Company captured four Elliot Norton Awards Monday night as did a much smaller troupe, the Arlekin Players Theatre in Needham. Central Square Theater, which now defines itself as the sole producing entity for the Cambridge organization, also received four awards, two each for the newly renamed Underground Railway at Central Square Theater and The Nora at Central Square Theater.  The Boston Theater Critics Association, which administers the awards, made the presentation online this year because of the coronavirus pandemic.
As announced earlier by the association, of which I'm a member, the late Johnny Lee Davenport was awarded the Elliot Norton Prize for Sustained Excellence. Davenport was a standout performer in Western Massachusetts with Shakespeare & Company, before moving to Boston in 2006 where he performed with several local companies, winning an earlier Norton award for his role as the patriarch in "Broke-ology" at the Lyric Stage Company of Boston in 2011.
The Huntington's awards went to three productions — "Indecent" (Outstanding Visiting Production, Non-Musical), co-created by playwright Paula Vogel and director Rebecca Taichman and centering on the controversy surrounding Sholem Asch's "God of Vengeance" in the 1920s; the world premiere of Dan McCabe's "The Purists" for Outstanding Production and Actress, Large Company (Analisa Velez); and Lynn Nottage's "Sweat" for Large Ensemble.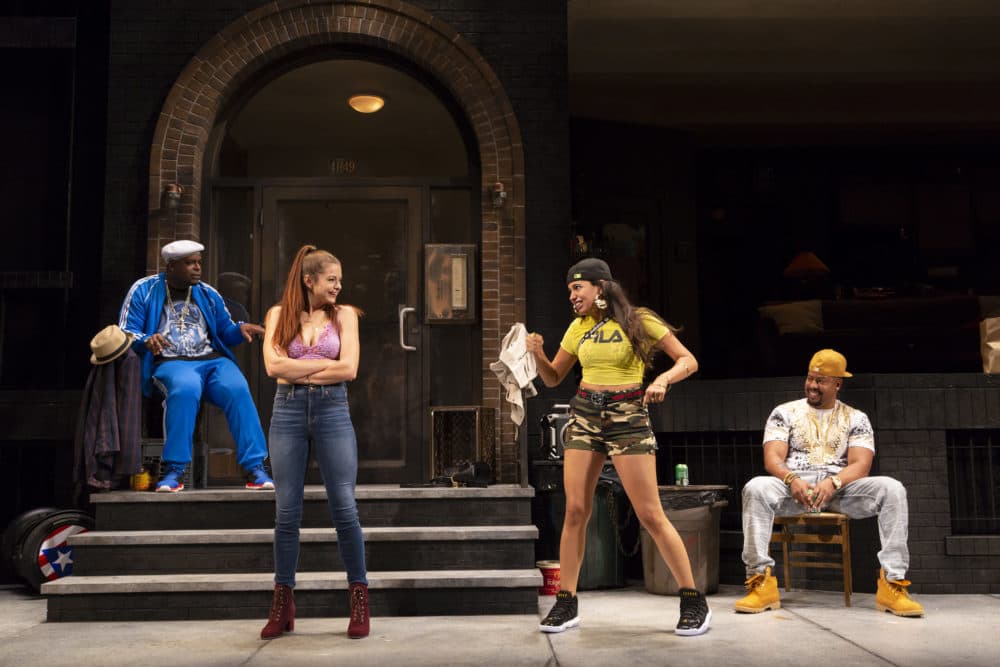 The lesser-known Arlekin Players Theatre, made up largely of Russian and former Soviet Union émigrés in Needham, had three awards for "The Stone" and one for its imaginative retelling of Anton Chekhov's "The Seagull," all in the small or fringe categories. Artistic director Igor Golyak was nominated for helming both plays and won for "The Stone," Marius von Mayenburg's play about German family members trying to recast themselves as heroes after the Holocaust. "The Stone" also won for Outstanding Production and Actress, Small or Fringe (Darya Denisova). "The Seagull" won for Design.
The four awards and multiple other nominations for both "The Stone and "The Seagull" seemed particularly poignant for the Arlekin Players who, according to the company's website, are struggling for survival during the pandemic.
The Central Square Theater in Cambridge had a big year. The Nora at Central Square Theater and Underground Railway at Central Square Theater won two awards each, the Nora for its electric production of "Cloud 9" for Outstanding Production as well as for Lee Mikeska Gardner's direction of that Caryl Churchill play, both in the midsize category. Underground Railway won for midsize Design ("Vanity Fair") and Ensemble ("black odyssey boston").
Three other visiting productions were honored alongside "Indecent." David Byrne's "American Utopia" (Ambassador Theatre Group) won as Outstanding Production, Musical; Ben Levi Ross for Musical Performance as the title character in "Dear Evan Hansen" (Broadway In Boston); and the cast of "Six," playing the wives of Henry VIII for Musical Ensemble (American Repertory Theater).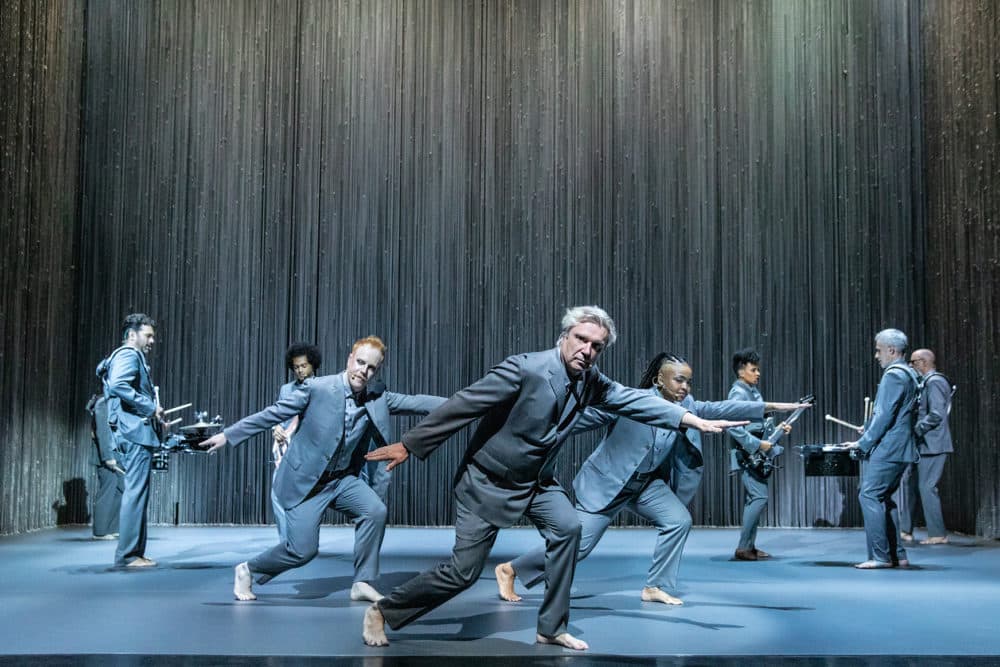 Also at A.R.T., the epic "Moby-Dick" won for Director (Rachel Chavkin) and Design, both in the large theater category.
But another small theater, Moonbox Productions, had a success story similar to the Arlekin Players. They matched A.R.T. with three awards, including Outstanding Musical Production among all local theaters for "Parade," which also won for Musical Performance, Actor (Aaron Patterson) and Musical Direction (Catherine Stornetta). Moonbox also had several other nominations for "Caroline, or Change" and "The Rocky Horror Show."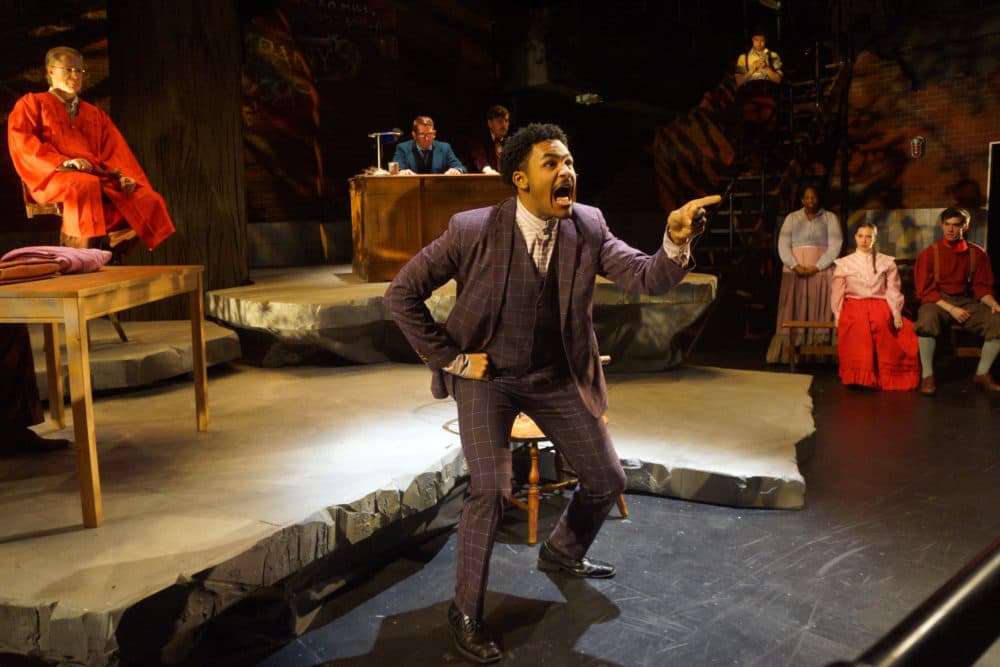 SpeakEasy Stage Company took honors in the two midsize acting categories — Paula Plum in "The Children" and Kadahj Bennett in "Pass Over." ArtsEmerson's world premiere of "Detroit Red," about Malcolm X in Boston, won for New Script (Will Power) and Actor, Large (Eric Berryman).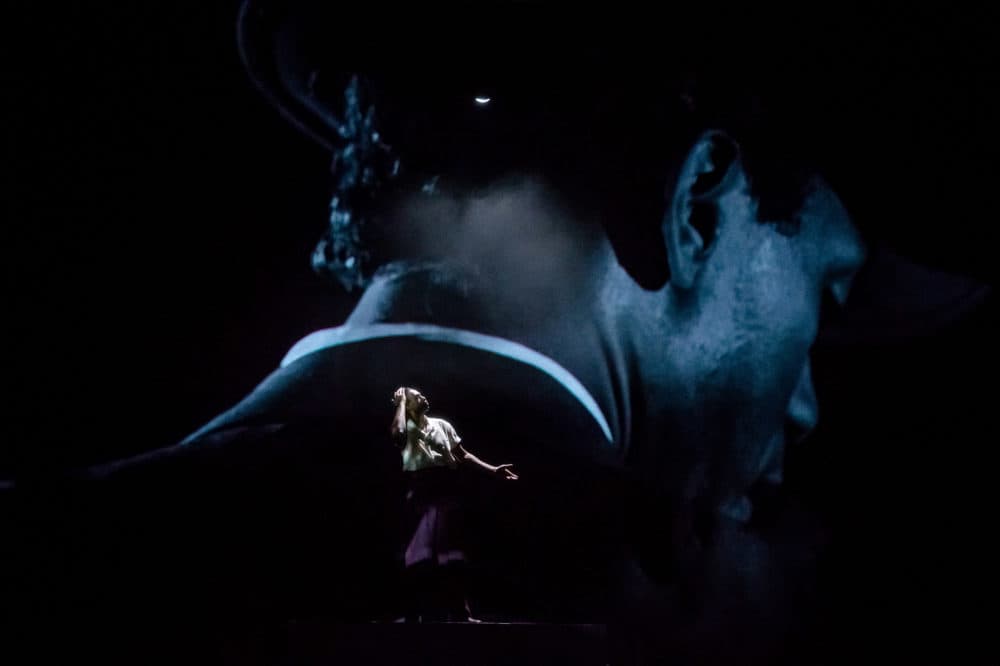 The Front Porch Arts Collective, a black theater company working to advance racial equity in Boston, has been collaborating with other organizations to achieve its mission and this year shares the awards with SpeakEasy and Central Square for "Pass Over" and "black odyssey boston."
Other Elliot Norton Award winners are Ilyse Robbins (choreography of "Swan Lake in Blue," Greater Boston Stage Company); Billy Meleady (solo performance in Ronan Noone's "the smuggler" at Boston Playwrights' Theatre); Nael Nacer (Actor, Small or Fringe, "The Return," at Israeli Stage);  Katrina Z Pavao (Musical Performance, Actress,  "Little Shop of Horrors") and Apollinaire Theatre Company's "The Strange Undoing of Prudencia Hart" for Ensemble, Small or Fringe.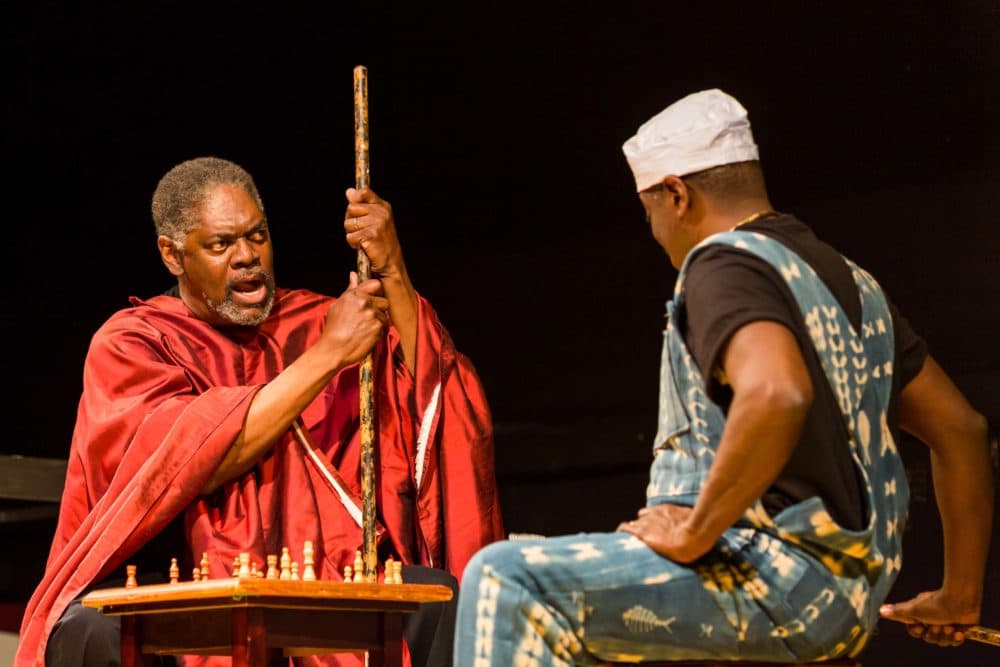 In addition to Johnny Lee Davenport, the ceremony noted the deaths of two other actors on the local scene, Gabriel Kuttner and Margarita Damaris Martínez. A special citation was given to "Shear Madness," which closed in Boston after celebrating its 40th anniversary, during which time the production enabled many local actors to make a career in the area.
The Boston Theater Critics Association also donated $2,500 to the Theatre Community Benevolent Fund, which assists artists in crisis. Other members of the association are president Joyce Kulhawik, Don Aucoin, Jared Bowen, Terry Byrne, Carolyn Clay, Christopher Ehlers, Iris Fanger, Nancy Grossman, Robert Nesti and Kilian Melloy.
For the complete list of winners, visit the Elliot Norton Awards website, which will also post acceptance speeches.