Amid COVID-19, Touring Musicians Contemplate Future Performances
"This is Marc-André Hamelin, and I wanted to thank you for coming into my house for this recital."
That's how internationally-acclaimed concert pianist Marc-André Hamelin greeted online viewers to his solo recital broadcast from home last month. The event was presented by New York's 92nd Street Y.
It was a first for the Canadian-born pianist, who performs 75 to 80 concerts a year in some of the world's most prestigious classical music venues, from North America to Europe and Asia.
"These are very stressful and trying times," he told his audience, "and I hope that through my playing, everything might be a little bit easier for you."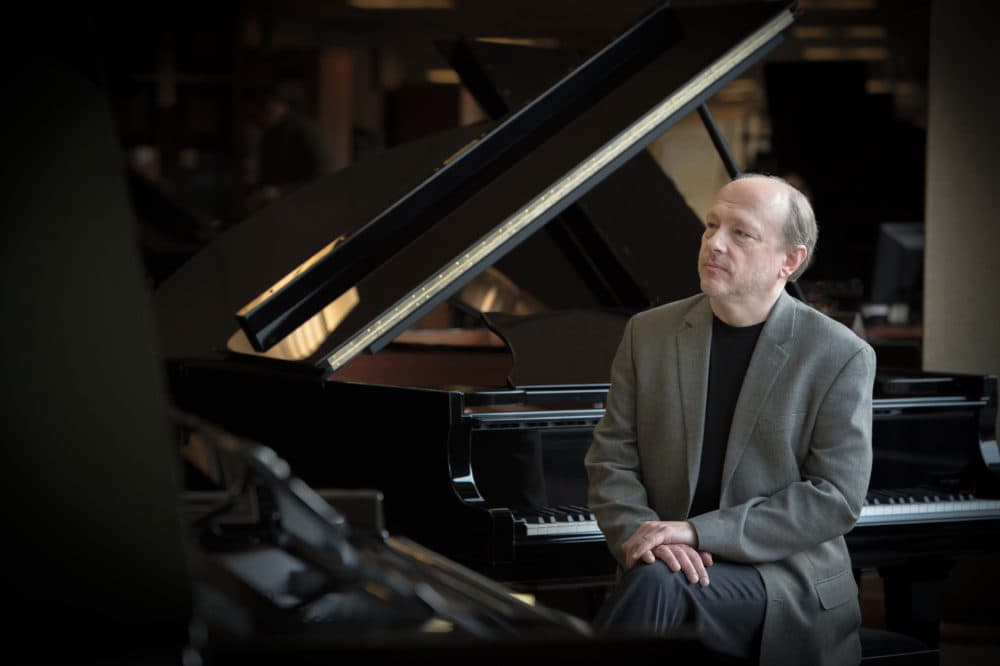 From the comfort of his music study in Waltham, Massachusetts, Hamelin played an eclectic selection, rolling elegantly from the intensity of a Rondo by Carl Philipp Emmanuel Bach, to contemplative scenes emanating from Fauré's 6th Nocturne. It included touchstones of the piano repertoire, by Liszt, Debussy, and Scriabin, but also lesser known works, such as two pieces by Romanian composer George Enescu.
Amid the COVID-19 pandemic, there has been a cascade of music performance cancellations. New England Conservatory has closed Jordan Hall to outside organizations for the entire 2020-2021 season, and the Boston Symphony Orchestra announced earlier in May it was canceling its summer season at Tanglewood. Like so many fellow musicians, Hamelin saw his spring concert season vanish in a couple of weeks. "The last concert I did was with the Seattle symphony. I came back on March 1, and since then, it has been a totally blank slate," he said during a phone interview. A blank slate and a financial blow too, for the performer who doesn't have a teaching practice. "Losing all my concerts in March and April was financially incalculable. And I realize now that I may not work for the rest of the summer."
Nicholas F. Russotto, director of music programming at the 92nd Street Y, says Hamelin was not initially scheduled to perform. But after the cultural center's concert season was canceled in mid-March, they quickly set up an online series with beloved artists able to play solo recitals from their homes. Most musicians videotaped themselves with their smartphones, though Hamelin was able to capture his sound with a professional recording device. (The taping streamed online on April 14.)
Russotto says he loves the intimacy of the home recital experience. "There is a sort of raw organic beauty to these performances that isn't entirely a live performance, and that is not entirely a recording," he said. "The 'virtual' audience can observe, in extreme close-up, the artist at work, projecting their music not into a large concert hall, but into their living room."
Hamelin says that home recital experience felt like playing for an album recording in a music studio. "I really tried to recreate as much as possible a mindset when I was convinced that the audience was still there, and I was playing for many people," he said. "When I am recording, I always strive for my commitment to be the same as if I were playing for a concert hall."
Part of the charm of broadcasting from a living room as opposed to a professional studio is that clandestine sounds can sneak in. At some point in this pianist's recital, you could hear a clock-- inadvertently left a bit too close to the microphone-- ticking like a rebellious metronome.
"That will be a source of embarrassment for years to come," laughed Hamelin.
But that may just be part of growing pains in a medium extended out of urgent necessity. And in some ways, it made the presentation even more endearing. It was a quirky reminder that this Grammy-nominated artist was sharing his home with viewers worldwide, albeit for a short time.
"At least it wasn't a grandfather clock!" he jokes, imitating the loud ringing of a large vintage timepiece.
Hamelin's concert was a success, as a combined total of 40,000 viewers (and counting) from over a 100 countries tuned in to Facebook and the 92nd Street Y's website to watch the event, during and after the performance. "Collectively, for all of our concerts, we're at 1.8 million views," Russotto said, "which is not unheard of in the classical music world, but very, very rare." Encouraged by the size and spread of this new audience, Russotto is experimenting with the monetization of those online performances. Since May 1, the organization is charging $10 for streaming live concerts, though the archive will remain free. But for now at least, artists' fees for virtual shows are likely to remain much lower than for in-person concerts.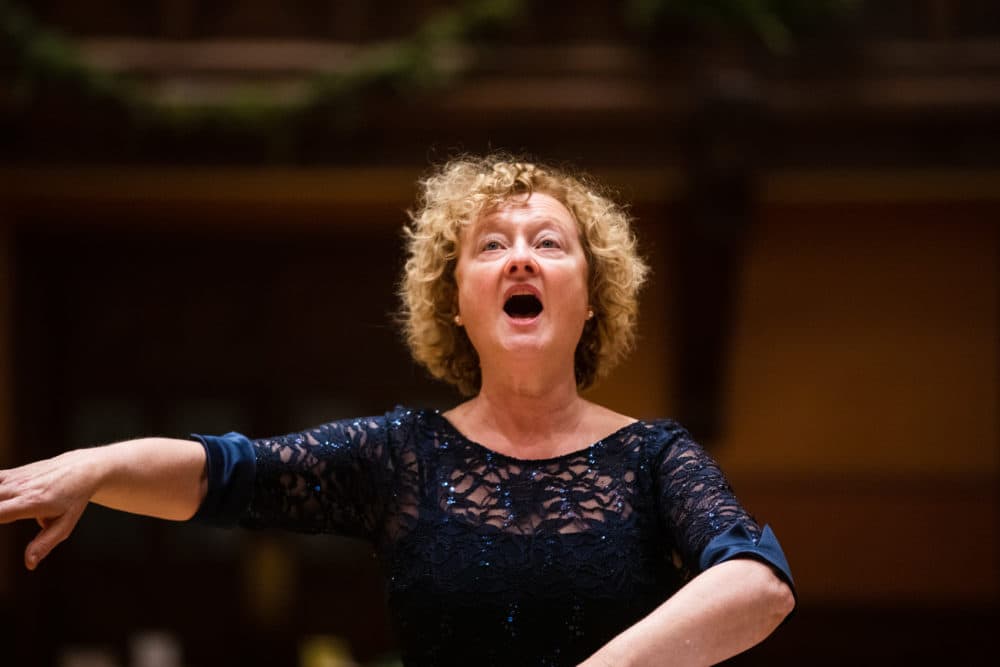 Vocalist Anne Azéma is skeptical about the potential of online concert revenue. She is the artistic director of the Boston Camerata, a preeminent early music institution, founded in Boston in 1954. She said the group's national tours were canceled within a few days of each other, plunging the company into fear and uncertainty.
Reflecting upon the history of her company, Azéma noted, "We are 65 years old, we've gone through a few unsettling moments in our lives, including the AIDS pandemic and two recessions, so it gives you strength," she said. "But at this time it's important for people to understand that art is part of the social fabric, and is in fact an economic motor of that social fabric too."
Two months into stay-at-home orders, Azéma believes there is now a general online concert fatigue. "We've all seen the videos on the web of soprano x, y and z, in her pajamas singing by herself in front of a mic," she said, noting that these are a poignant reflection of a painful time in our history. But Azéma believes it's one thing to arrange an online make-up concert when the physical one has been canceled, and another thing to actually produce new online events and sell them to a virtual audience from the start. "We need to create something new as we move on," she says, "but will the public and presenters agree to fund a new artistic vision based on the constraints we're under now, and to what extent?"
Hoping to get some of these questions answered, the Boston Camerata has just emailed a survey to its ticket buyers, asking whether they'd be willing to attend online concerts, subscribe, pay a fee, prepay and if so, how much? For the time being, ticketing for their 2020-2021 season is on hold.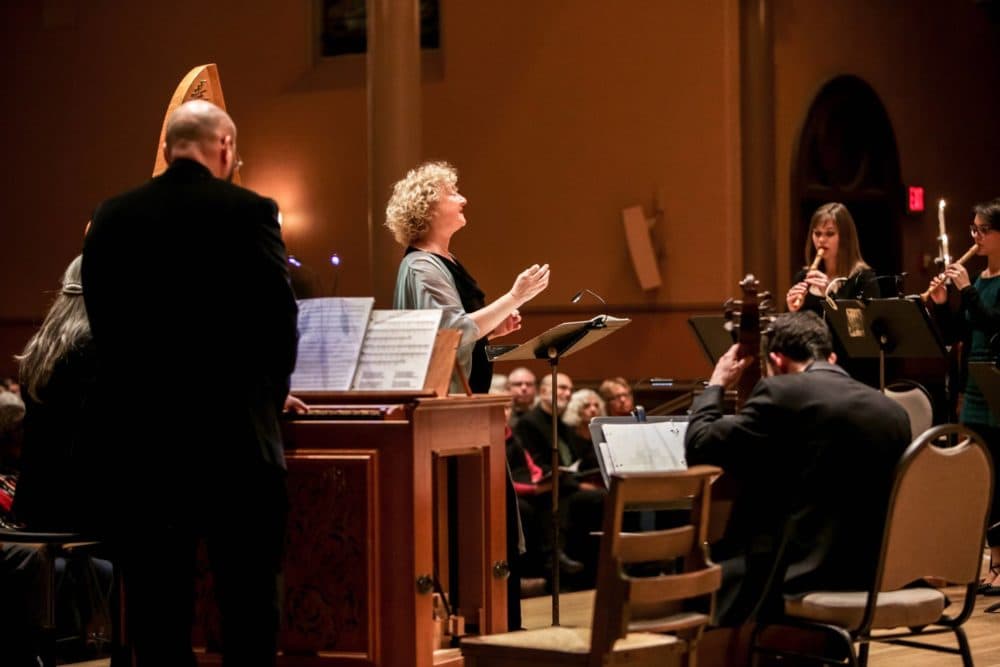 As for Hamelin, he still has some engagements scheduled this summer in London and a recording session in Berlin. Though the pianist has Type 1 diabetes and would be at a higher risk for developing a severe form of COVID-19 should he contract the coronavirus. So even if those events were maintained, sitting long hours on transatlantic flights and facing possible quarantine upon arrival would pose logistical and health risks to him.
But for his concert next month, he won't have to worry about any of that. On June 27, Hamelin will be performing another virtual solo recital, but not from home this time. He will be playing a gala concert at the Shalin Liu Performance Center in Rockport, Massachusetts, a seaside music venue whose stage looks out to the ocean. The center is celebrating its 15th anniversary, but patrons will mark the occasion in front of their screens.
Rockport Music artistic director Barry Shiffman, who hired Hamelin for the gig, is optimistic about the return of physical audiences in the future. "We have no option now but to be outside of the hall…but I have no doubt in my mind whatsoever that post COVID crisis, halls will be full again," he said. "People want that community experience…that joint musical experience, and have a glass of wine before or after the concert, that's part of it. So I'm quite convinced that post-COVID, that will happen again. We just don't know when."
In the meantime, musicians like Hamelin will have to rely on technology to share their art.
When Hamelin performs Schubert's piano sonata in B-flat major and one of his own compositions for the gala, he will be there with one technician, a grand piano, a stunning view of the ocean, but most likely, no ticking clock.