'I'm In A Perpetual State Of Anger': Hundreds In Boston Protest George Floyd's Death
Play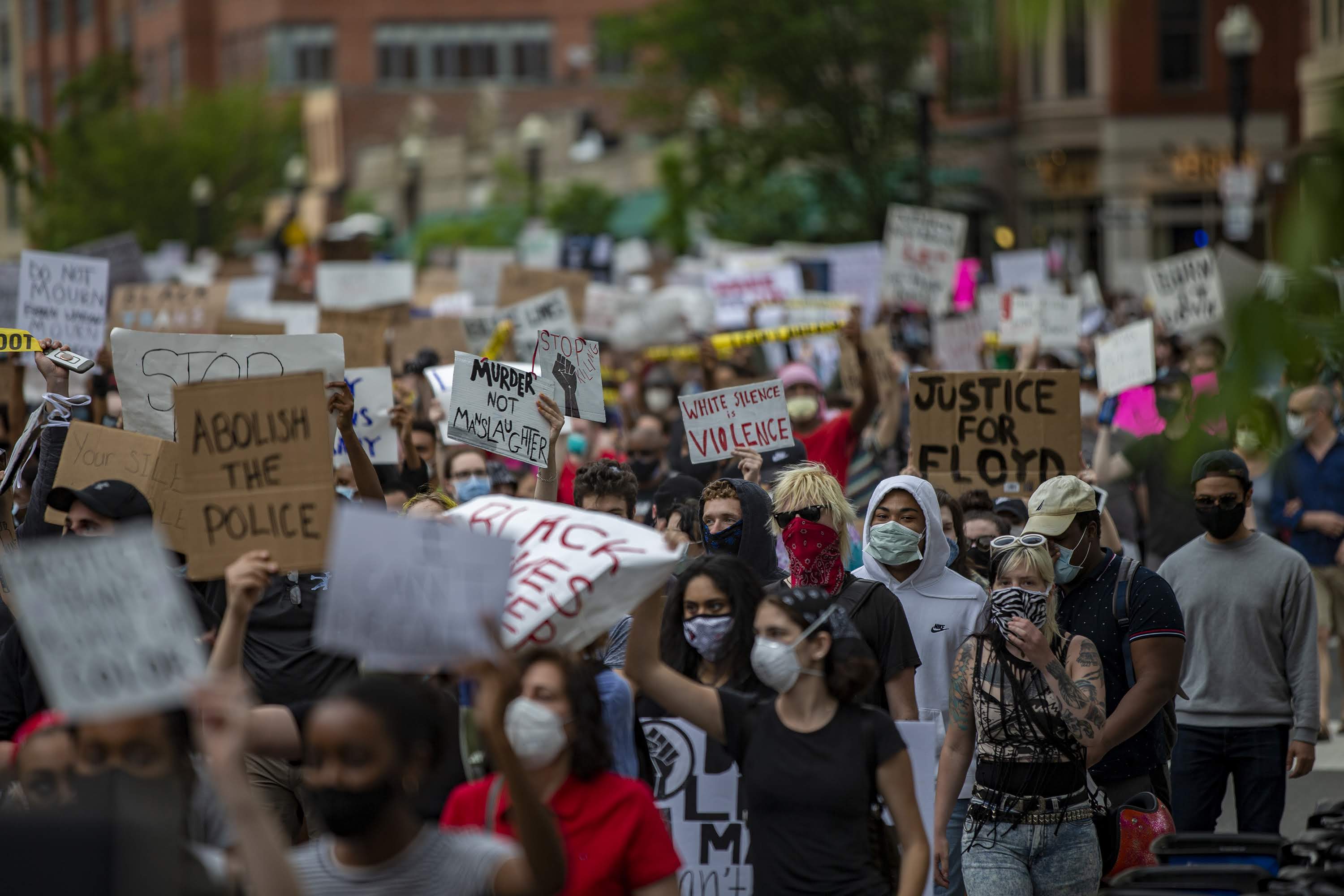 This article is more than 2 years old.
They chanted the names of George Floyd, Breonna Taylor, and Ahmaud Arbery, and demanded that the people responsible for their deaths be brought to justice.
Young and old, black and white, people held signs that read "Black Lives Matter," "Stop Killing Black People," "Stop Killing Us" and "No Justice, No Peace."
Despite COVID-19, hundreds of protesters, wearing masks and eschewing social distancing guidelines, gathered in the South End Friday evening, determined to stand nearly shoulder-to-shoulder in solidarity.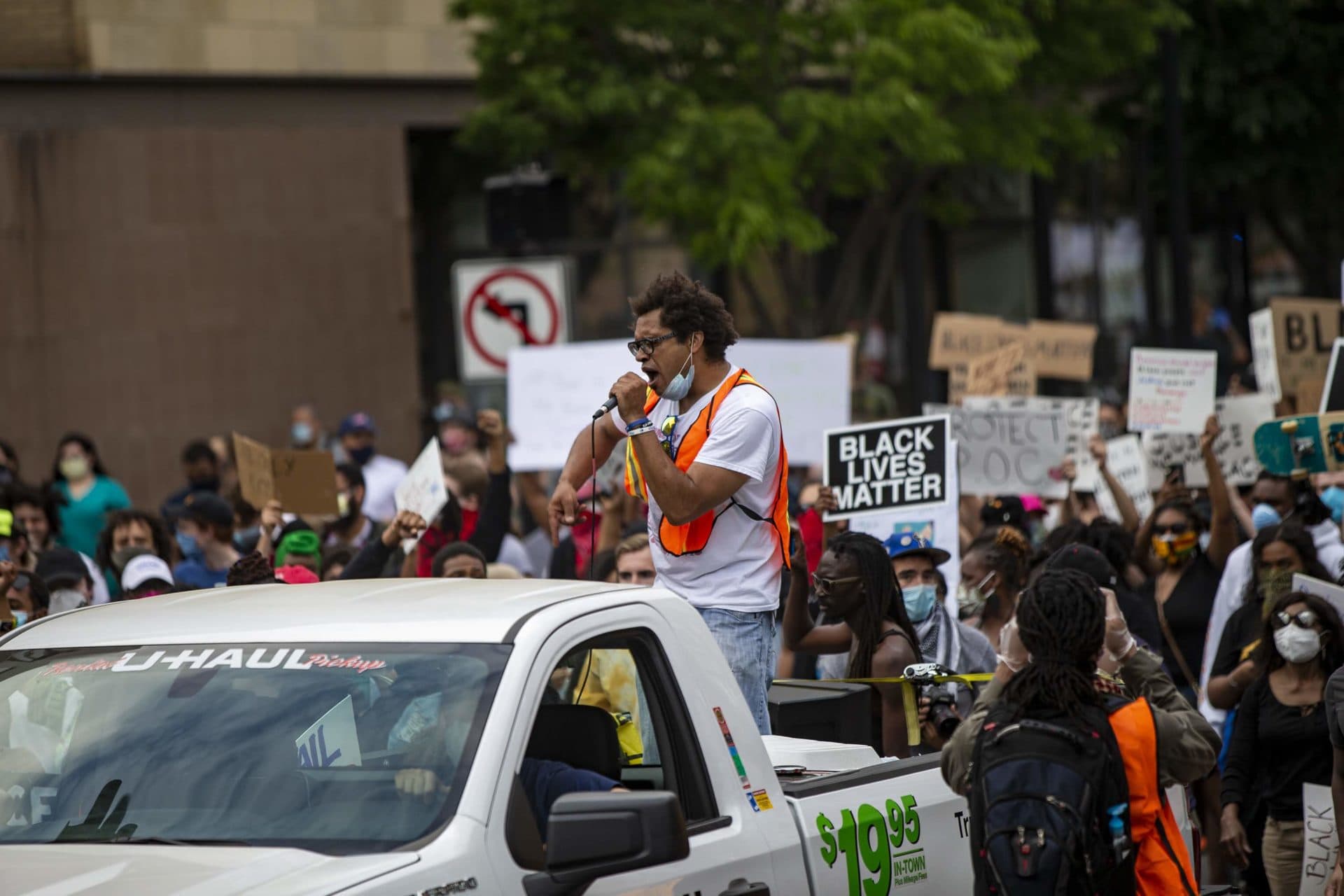 Brock Satter, with the Mass Action Against Police Brutality, spoke to the hundreds gathered about the riots happening in Minneapolis, where George Floyd died after Minneapolis police officer Derek Chauvin kneeled on his neck for several minutes during his arrest. Chauvin was charged with manslaughter and third-degree murder on Friday.
Satter said he doesn't blame rioters for the violence.
"When the government itself cannot respect the rule of law, how can it expect anyone else to?" he asked. "But we're not out here to destroy property. We intend for this to be a peaceful action."
Satter said COVID-19 has halted most of the world, except the deaths of black people at the hands of law enforcement and white people.
"But they couldn't figure out how to shut down racism and police brutality for one second in America," he said. "Because for Uncle Sam, that's essential work."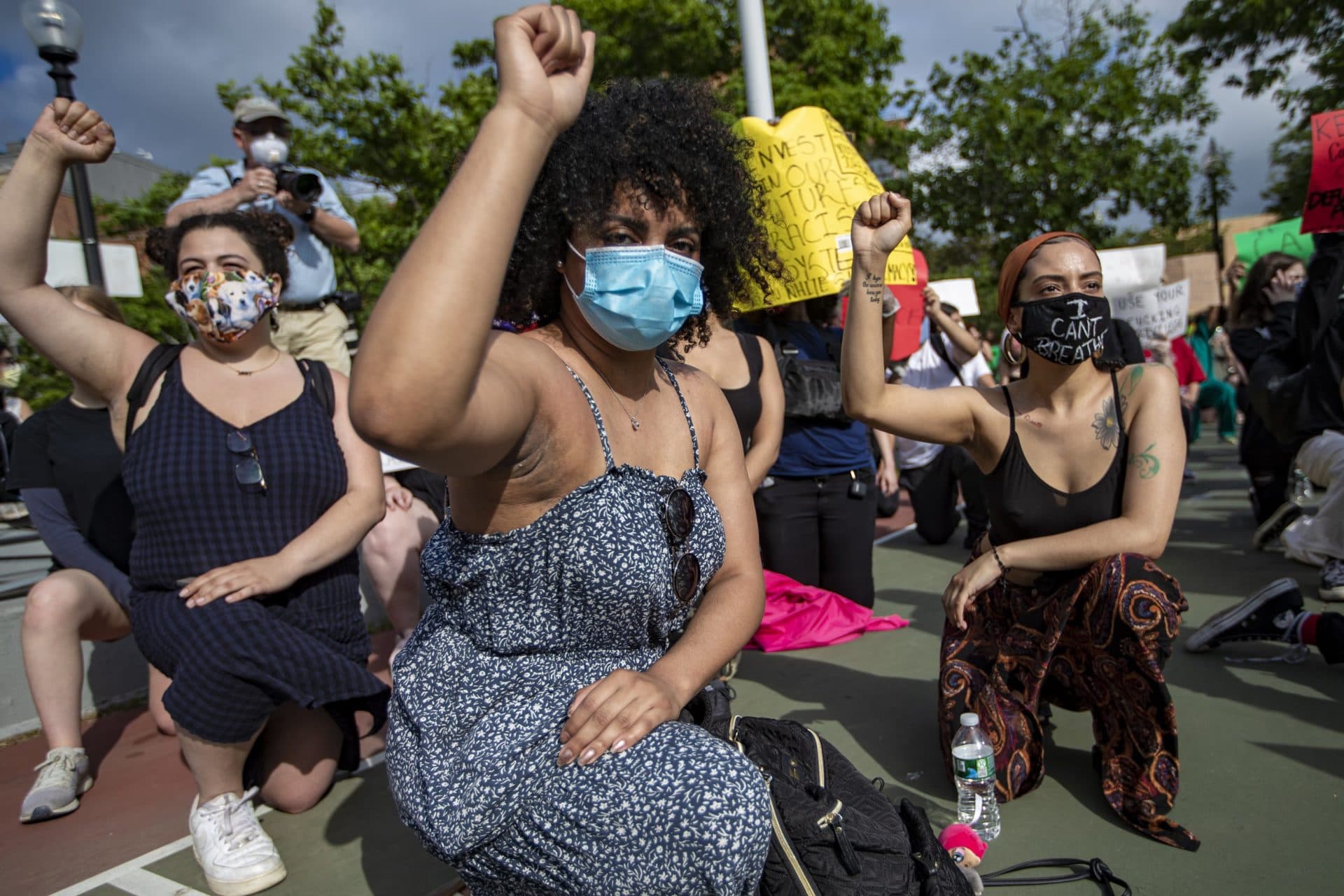 Pandemic or no pandemic, Boston resident Tah-Janay Hayes said nothing would prevent her from coming to protest and march. She said as a black person, the past month has been exhausting.
"I'm in a perpetual state of anger, and I think that's OK for right now," she said. "I think the only thing to be is angry, and I think we have to figure out a way to move and exist in that anger and keep it moving."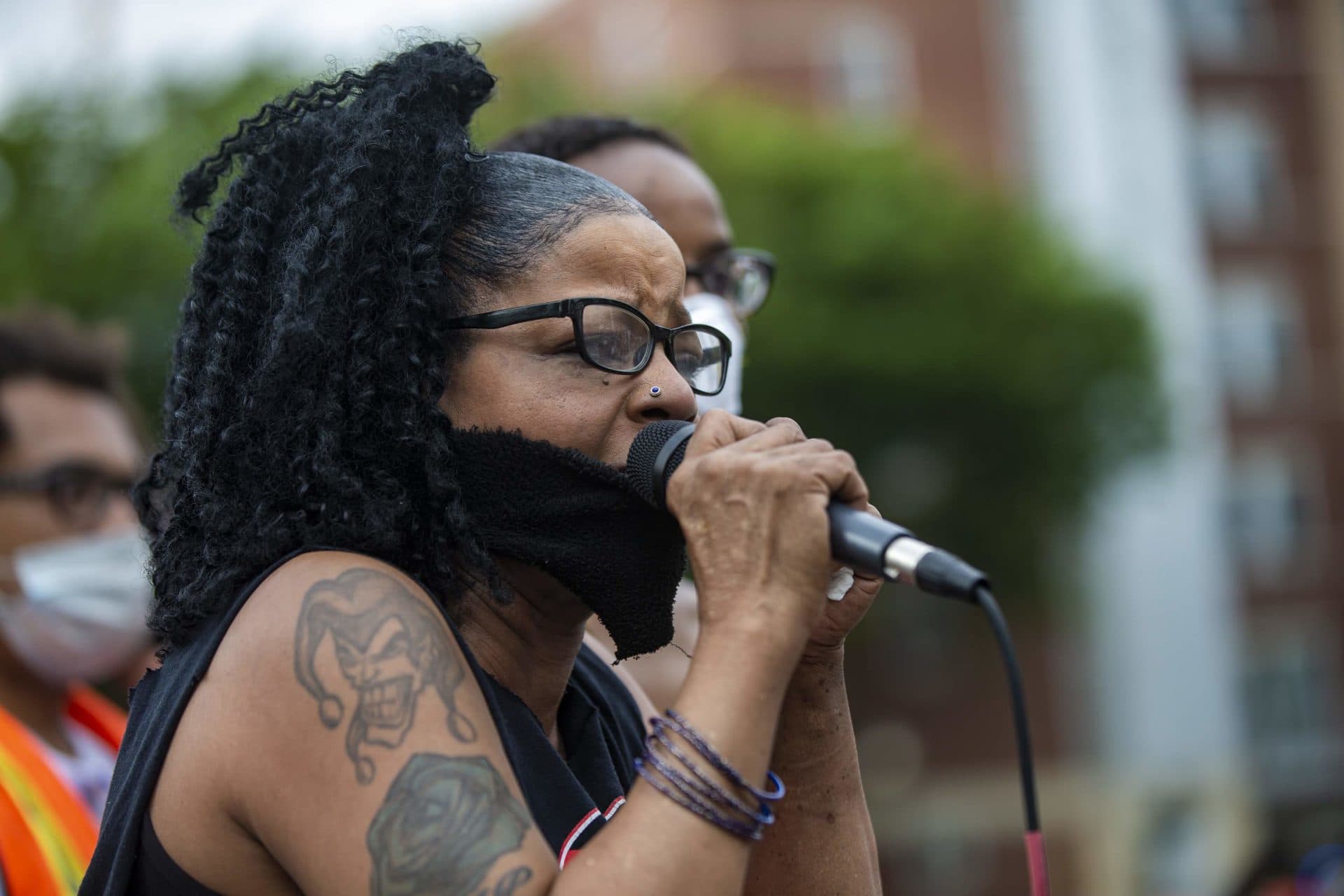 And the deadly pandemic wasn't going to keep away Hope Coleman. Her 31-year-old son Terrence, who had paranoid schizophrenia, was shot and killed by a Boston police officer in 2016. She recently traveled to Minnesota to meet up with other mothers whose children have died at the hands of police.
"I pray everyday for these cops to be accountable. Every single cop," Coleman said. "It's time for a damn change now. I'm tired, but I'm not going to give up hope. ... We're going to root out the police killing our kids."


Activist Sirad Zahra told the crowd that the most effective action people can take to prevent police violence is to document them in action.
"When I see the cops f---ing with you, I'm [taking video on my phone], and I'm asking questions and I'm positioning myself," she said. "Usually within 10 minutes — 12 cruisers, one cruiser — they leave. I recommend all of you do that."
A few hours after the protest began, a standoff between protesters and Boston police officers led to arrests. A Boston police spokesman said Saturday that 10 people were arrested and one person was issued a summons, but would not say what the charges were.
Protesters marched a short distance, from Peters Park to the Boston Police Department's District 4 station. There, about 20 cops stood out front with riot helmets. The simmering tension rolled to a boil when a protester's dog walked on the steps. A Boston police officer yelled at the man to keep his dog away. Protesters chanted "I can't breathe" and "black lives matter." At one point, a cop smirked and that riled the crowd up more.
Phones and cameras were recording.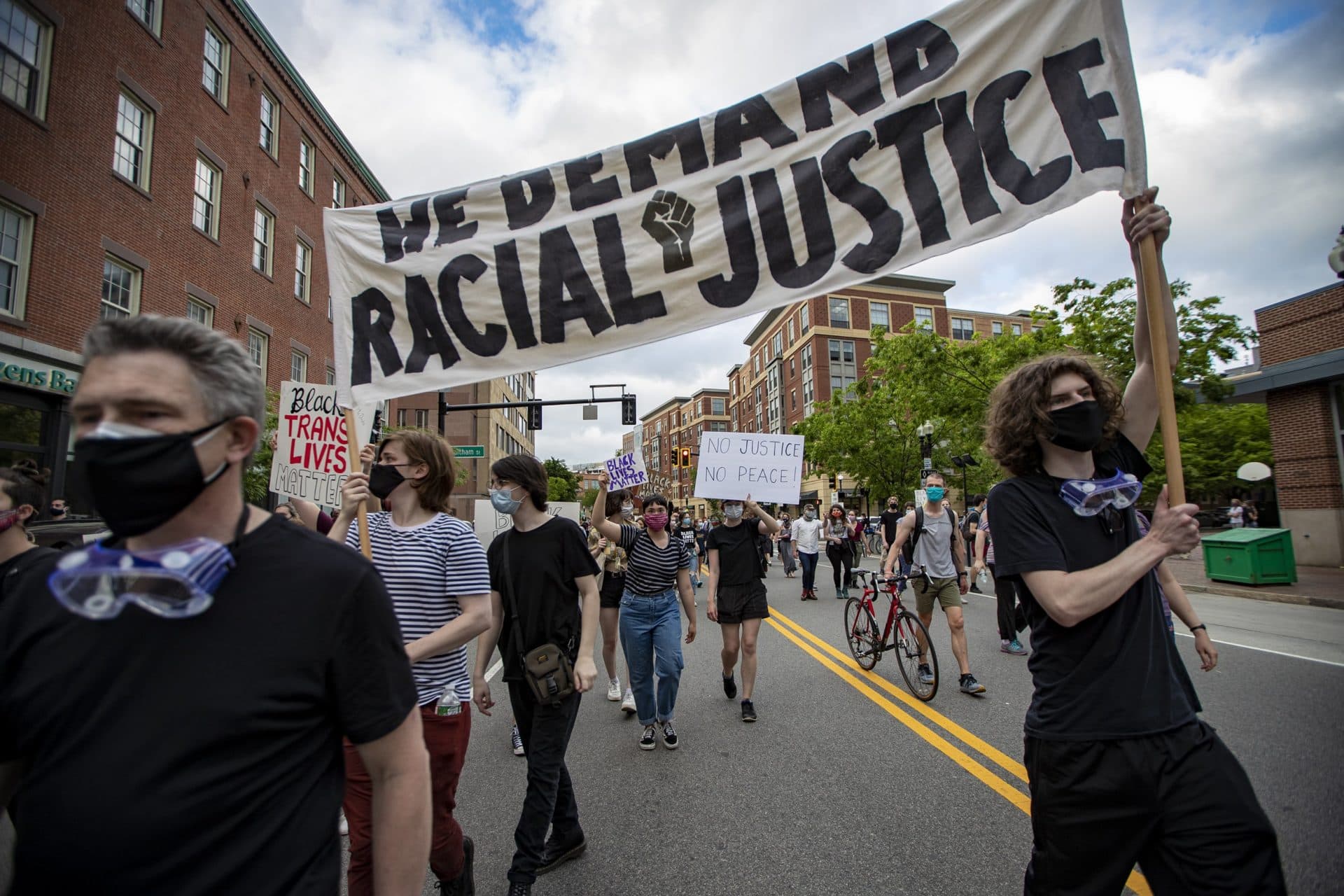 This article was originally published on May 29, 2020.