Scenes From Boston's Protest Against Police Brutality
This article is more than 2 years old.
Thousands of people gathered at Peters Park in Boston's South End Friday night to protest police brutality and the killing of black people by police, George Floyd in Minneapolis only being the latest.
Boston's demonstration remained mostly peaceful. Protests around the country overnight ended with at least two dead.
Read more about Boston's protest here. Below are some of the scenes.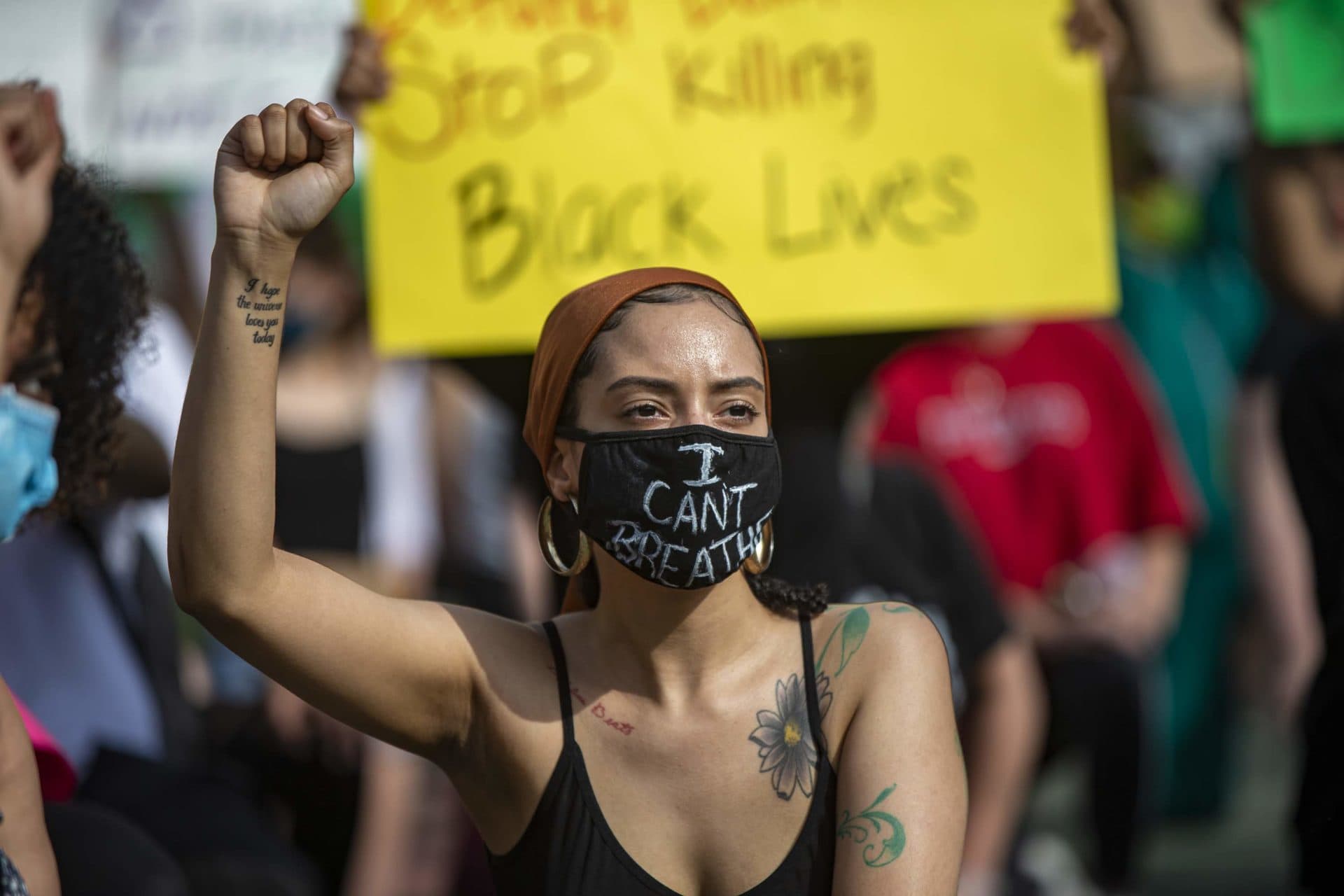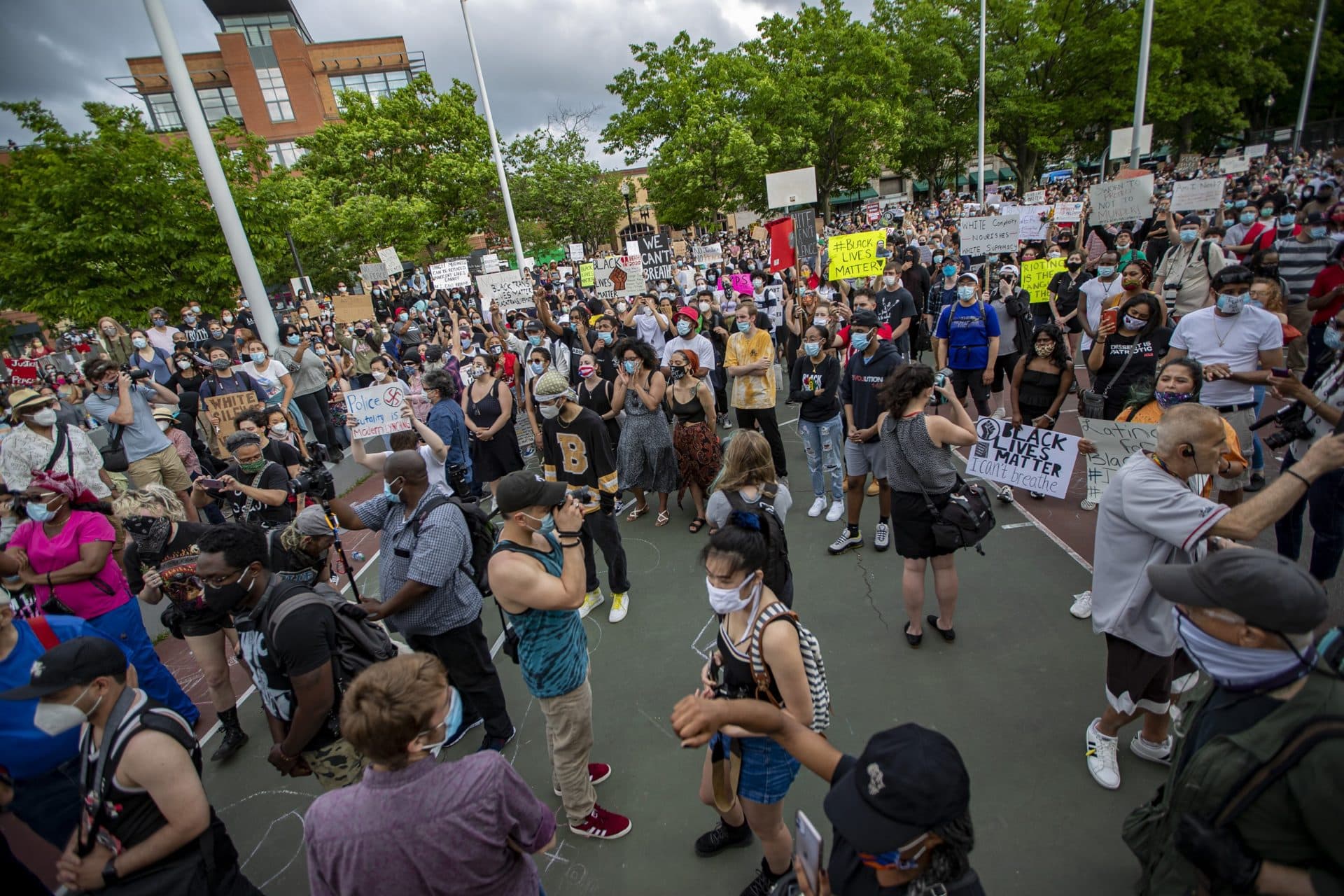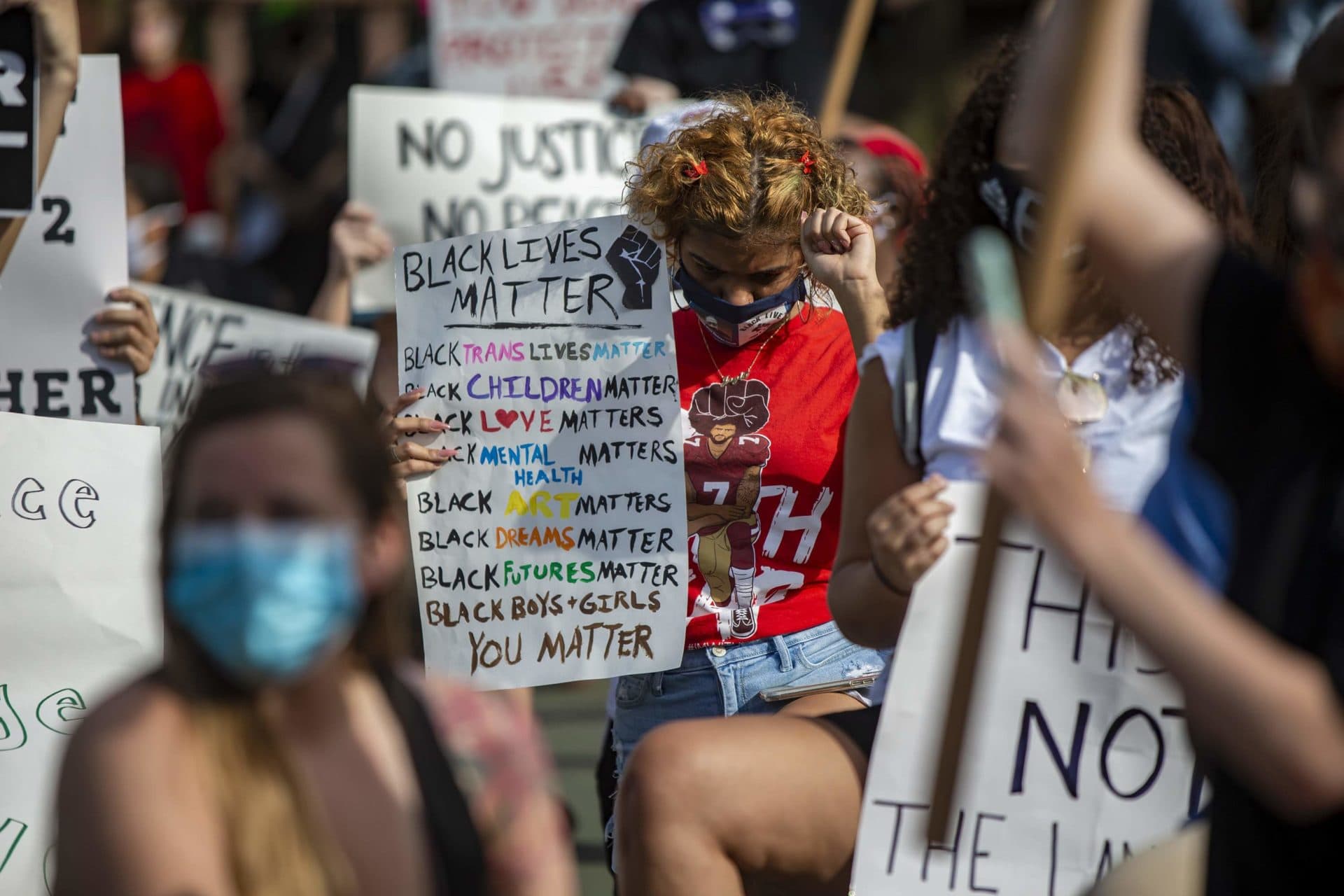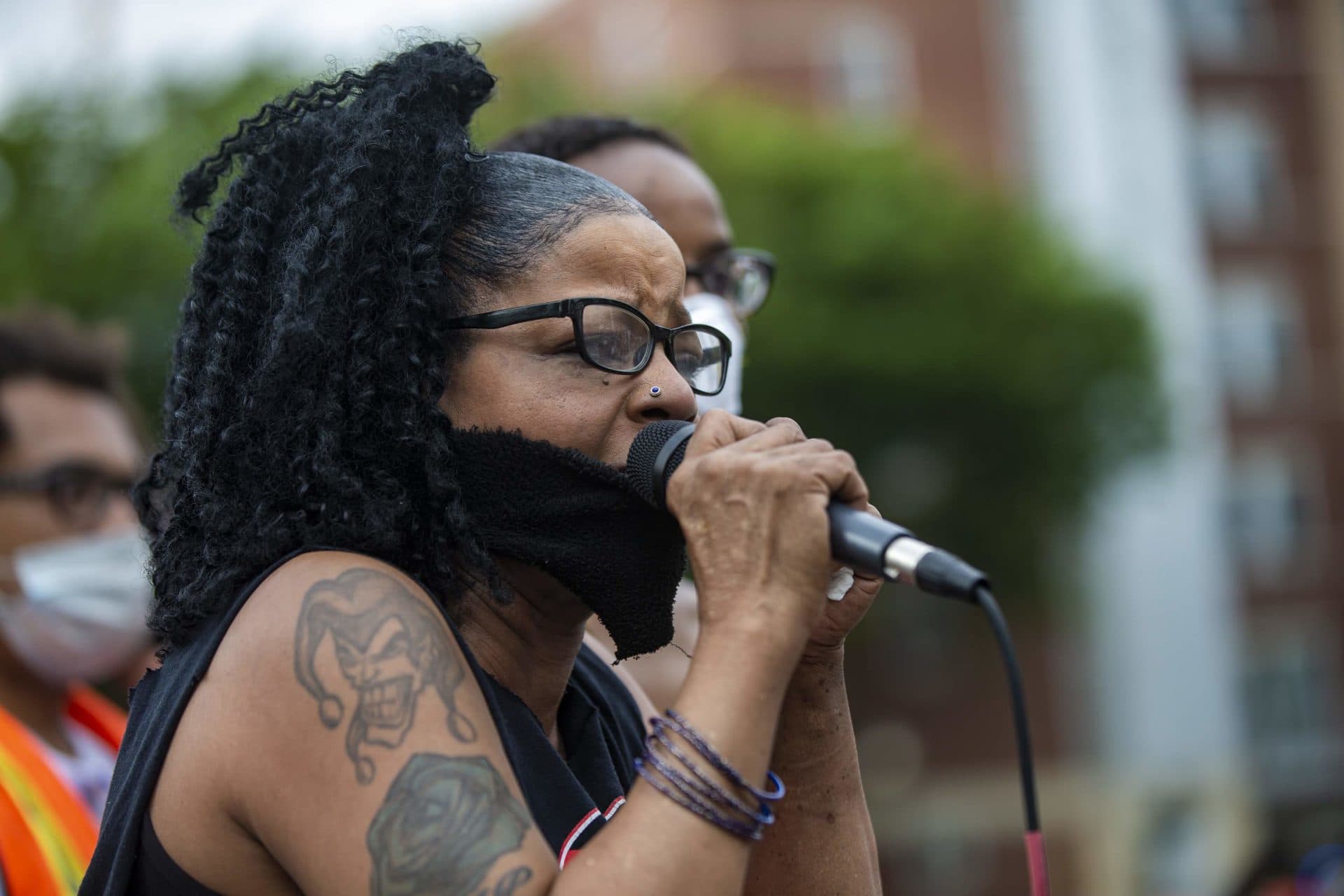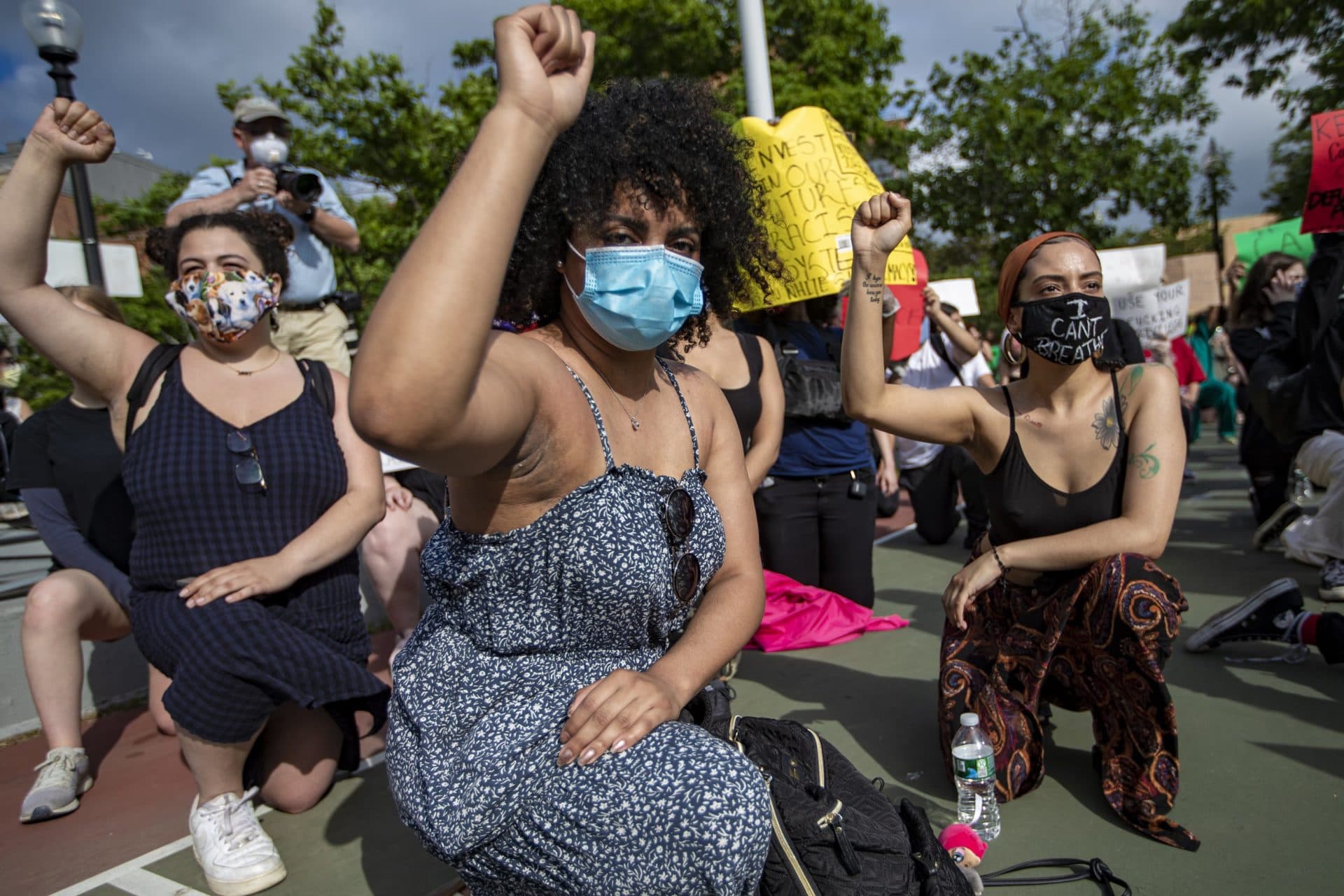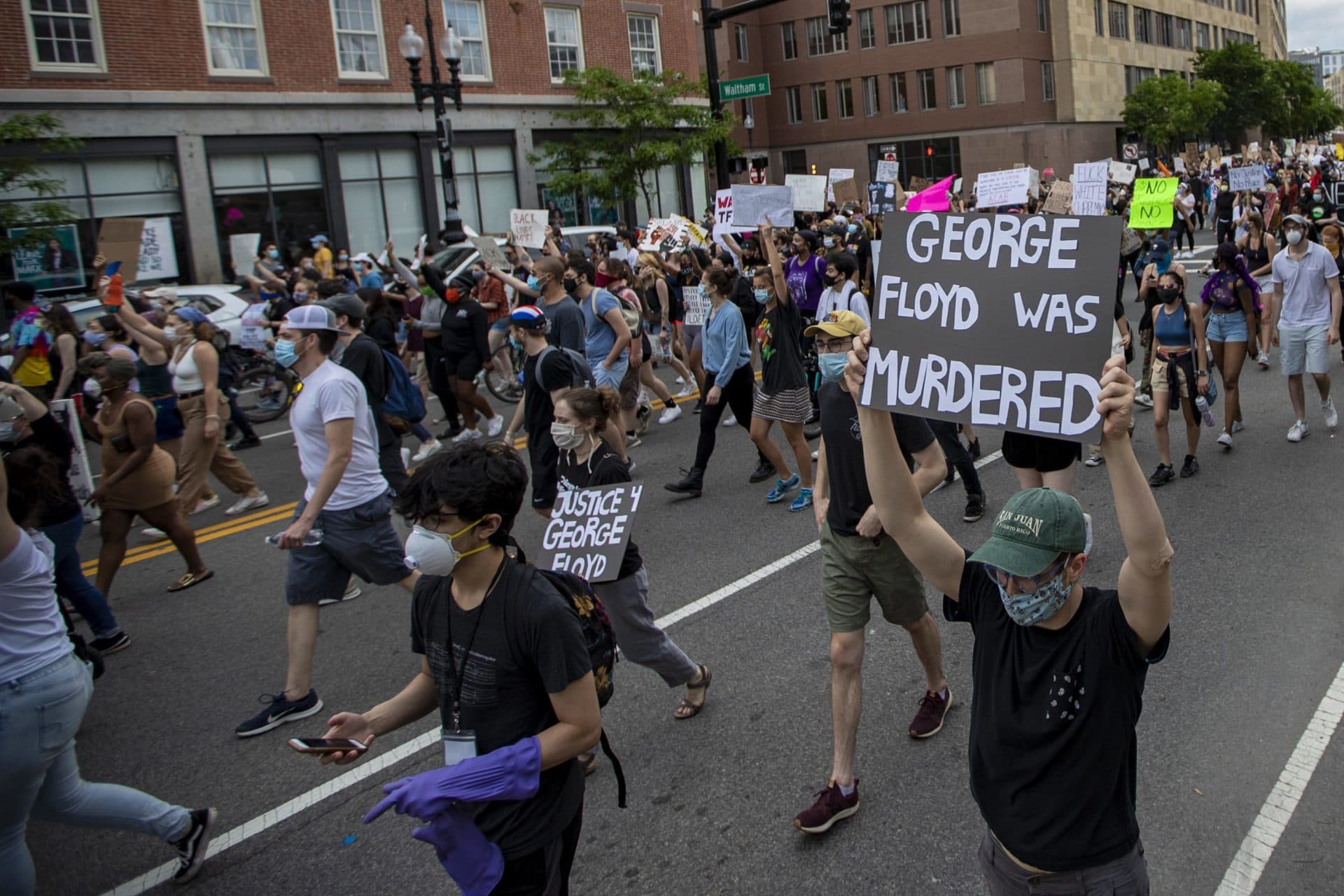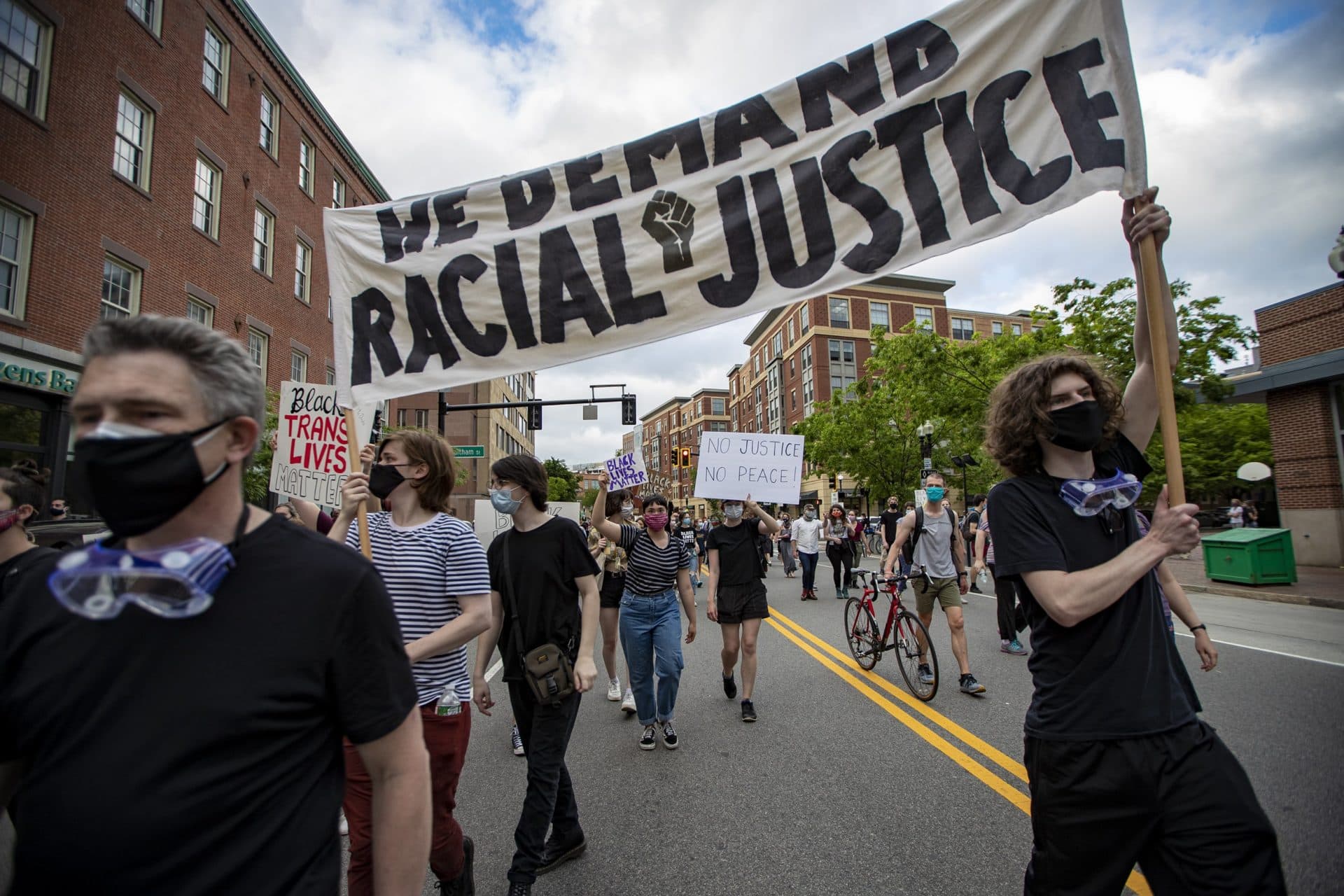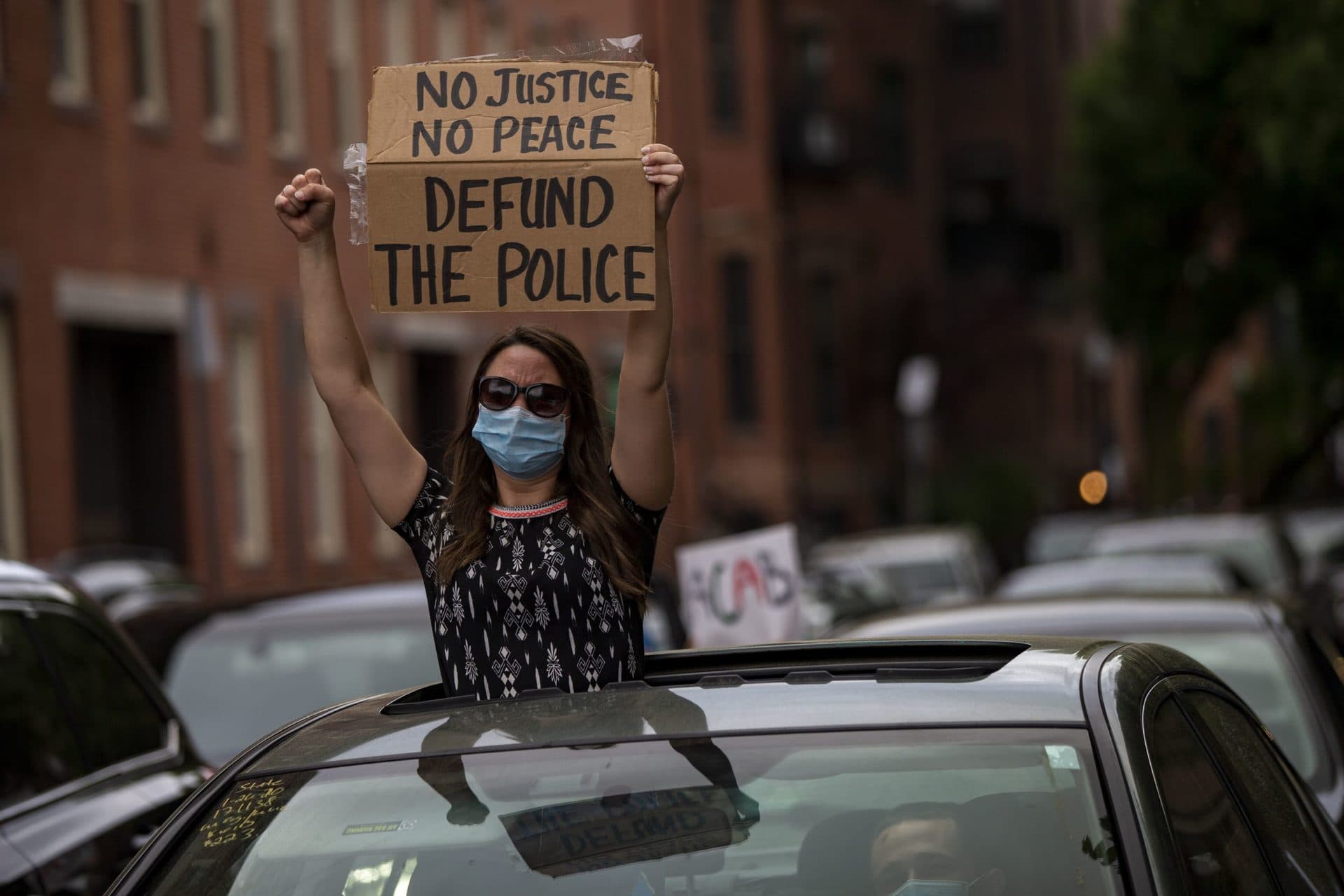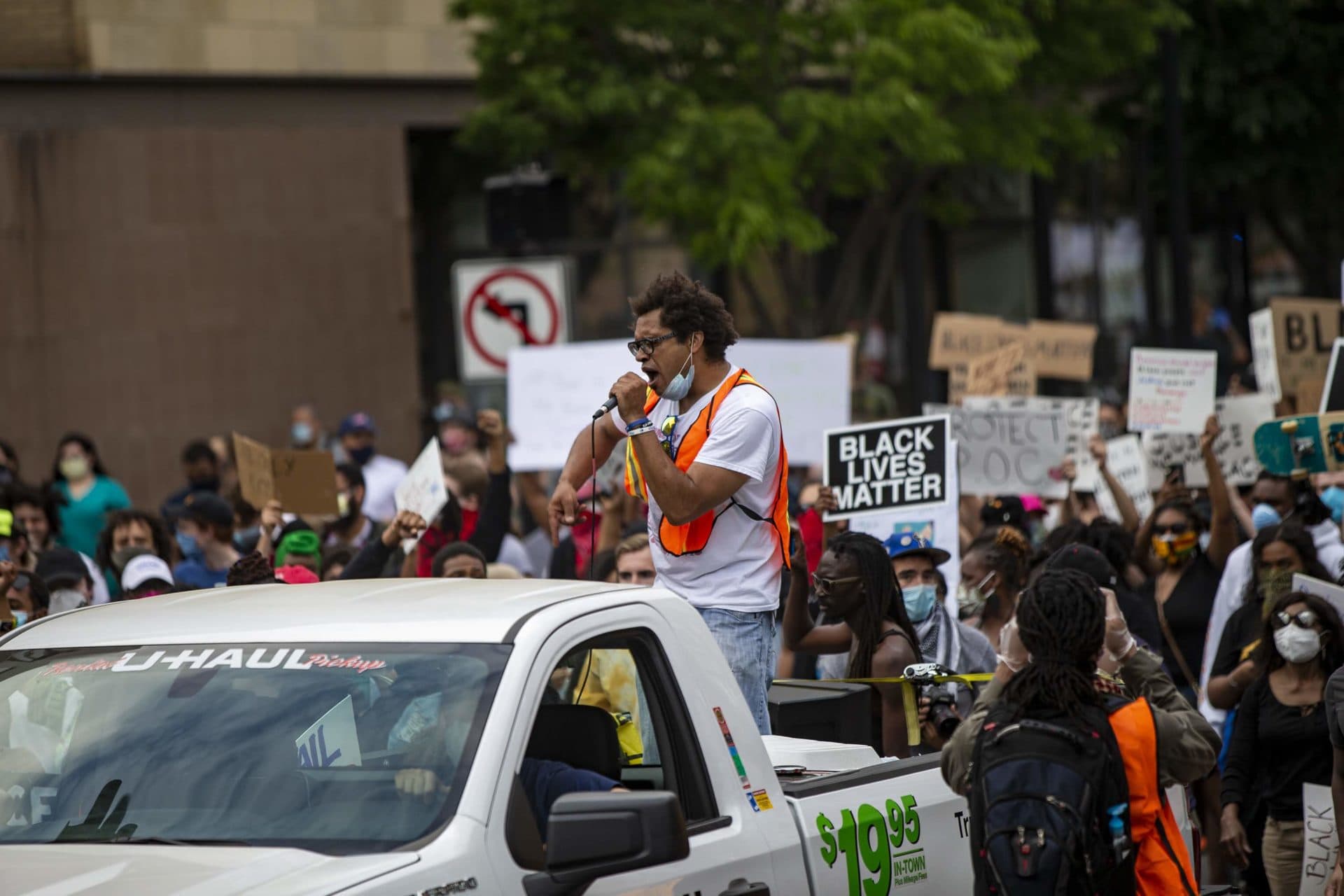 The protest traveled to Roxbury's Nubian Square, and some protestors stood outside the Boston Police District 4 station in the South End. There, a confrontation between police and protestors ended with 10 people arrested, police said.
Photographer Joseph Prezioso with AFP captured this photo outside the District 4 police station. A police officer holds down a protester while another officer further back sprays pepper spray.