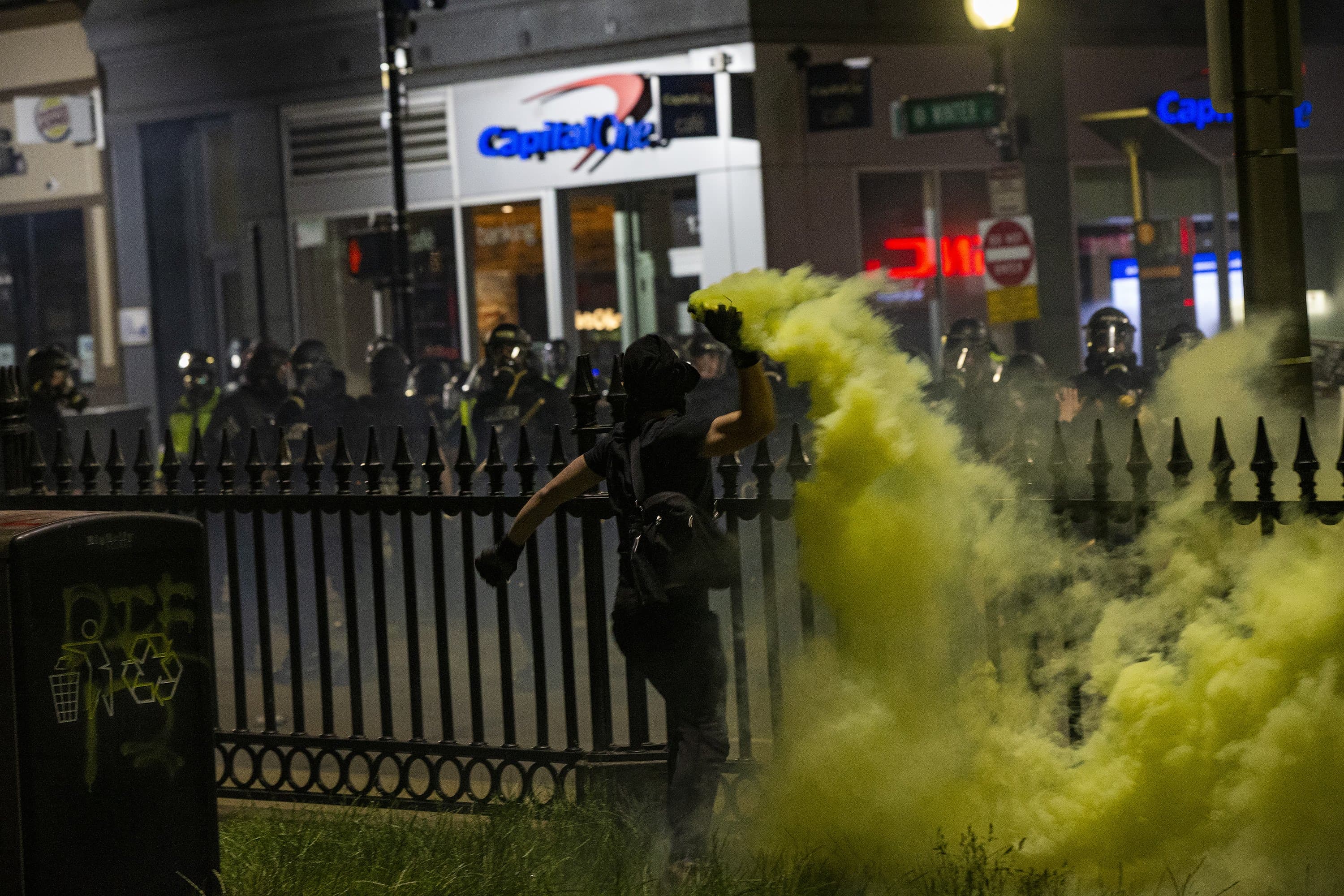 PHOTOS: A Day Of Protests, A Night Of Clashes In Boston
---
This article is more than 2 years old.
Chants of "black lives matter" and "I can't breathe" echoed through the streets of Boston on Sunday evening as a sea of protesters marched from Nubian Square to the State House, adding their voices to the dozens of protests across the nation that erupted after George Floyd's death.
Several thousand people gathered despite social distancing guidelines to call for justice in the wake of the death of Floyd, a black man who died after a white police officer in Minnesota knelt on his neck for more than seven minutes. That officer, Derek Chauvin, has been charged with manslaughter and third degree murder.








Protests have erupted across the country since Floyd's death on Monday, drawing thousands of people and, sometimes, escalating into violence. Sunday's Boston protest, organized by a group called "Black Boston," at first was peaceful, following another well-attended demonstration Friday.










But as night fell Sunday and the bulk of the crowd began to disperse, the situation deteriorated. Police used tear gas on the remaining people around the State House; some in the crowd threw water bottles at officers, and shattered storefront windows; at some point, a police vehicle caught fire. Police tweeted that some people threw bricks at officers.











Material from The Associated Press was used in this report.
This article was originally published on June 01, 2020.