Hundreds Gather In Jamaica Plain And Roslindale As Vigils And Protests Continue
Hundreds of people gathered at separate vigils in Jamaica Plain and Roslindale Thursday evening, adding their voices to the week-long chorus demanding a change in policing and structural racism in America.
"We are tired. We are hurting and our people need justice," said Arianna David, who came out to demonstrate in Jamaica Plain despite her concerns about the coronavirus.
Drivers cutting through Roslindale Square sounded their horns in support as demonstrators held up signs that said "I can't Breathe," and "Black Lives Matter."
The vigils came as communities across the world continued to mourn George Floyd, who died on Memorial Day after a Minneapolis police officer pinned him with a knee to the neck for almost nine minutes. That officer, Derek Chauvin, now faces second degree murder and manslaughter charges. Three other officers were at the scene and did nothing as Floyd gasped "I can't breathe," and called out to his dead mother.
The night's vigils, both prayerful and boisterous, were the latest of Boston's demonstrations, protests and remembrances for Floyd and against police brutality and violence by police. Protesters have spoken out in the South End, on Beacon Hill and Boston Common, down Blue Hill Avenue and in Franklin Park. Most of these events ended quietly, though anger boiled over for a few hours Sunday night, leading to some looting and property damage, and 53 arrests.
Earlier on Thursday, Boston Mayor Marty Walsh called on the city's white residents to listen to their neighbors.
"As a white person, you can and should be opposed to racism," he said. "You can learn and understand the effects and how it affects people, but when you make space for people to open up — truly open up — when you hear daily experiences of racism and what it means to people, particularly black employees, it deepens the perspective and strengthens our resolve to be an ally and push for change."
Photos from the vigils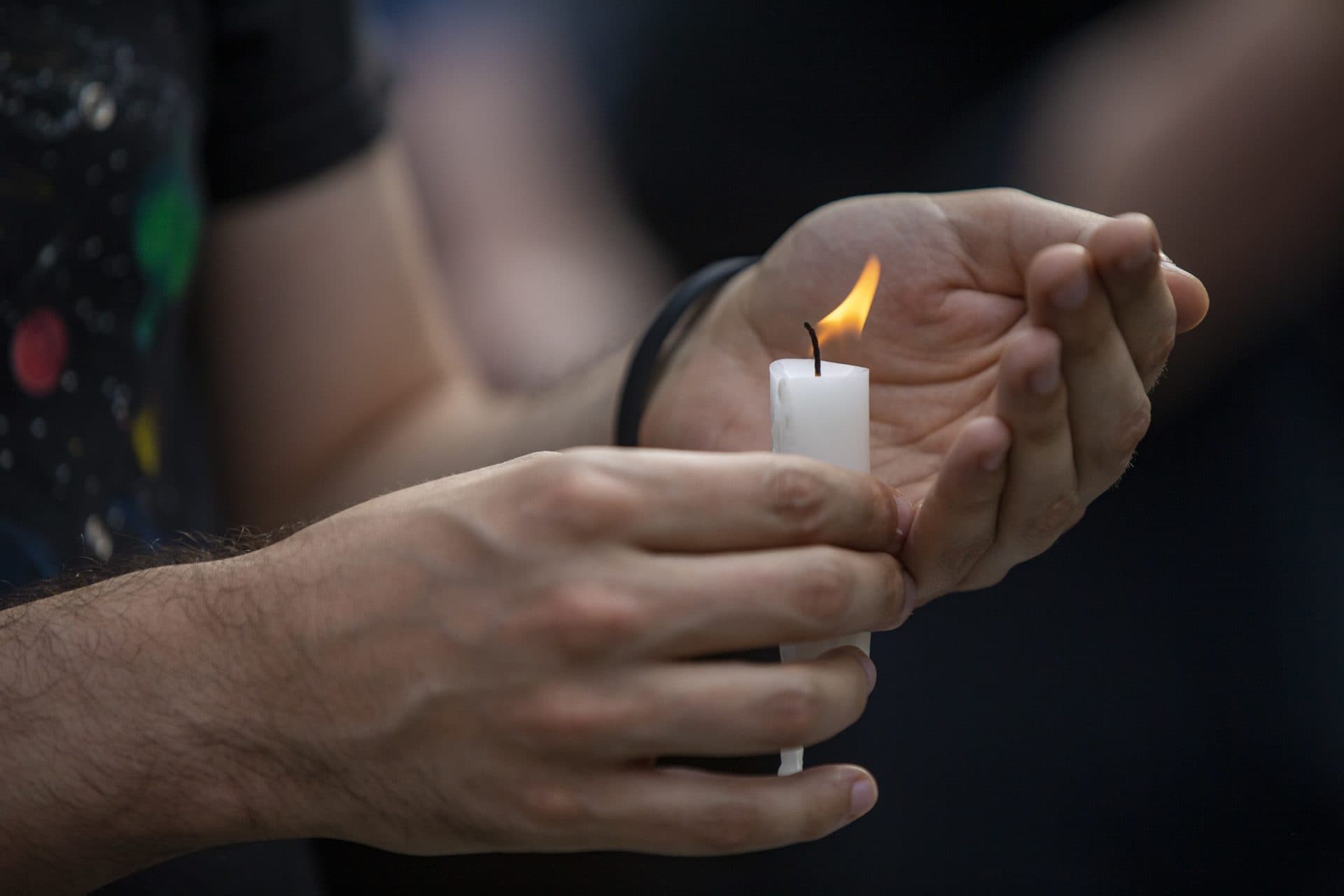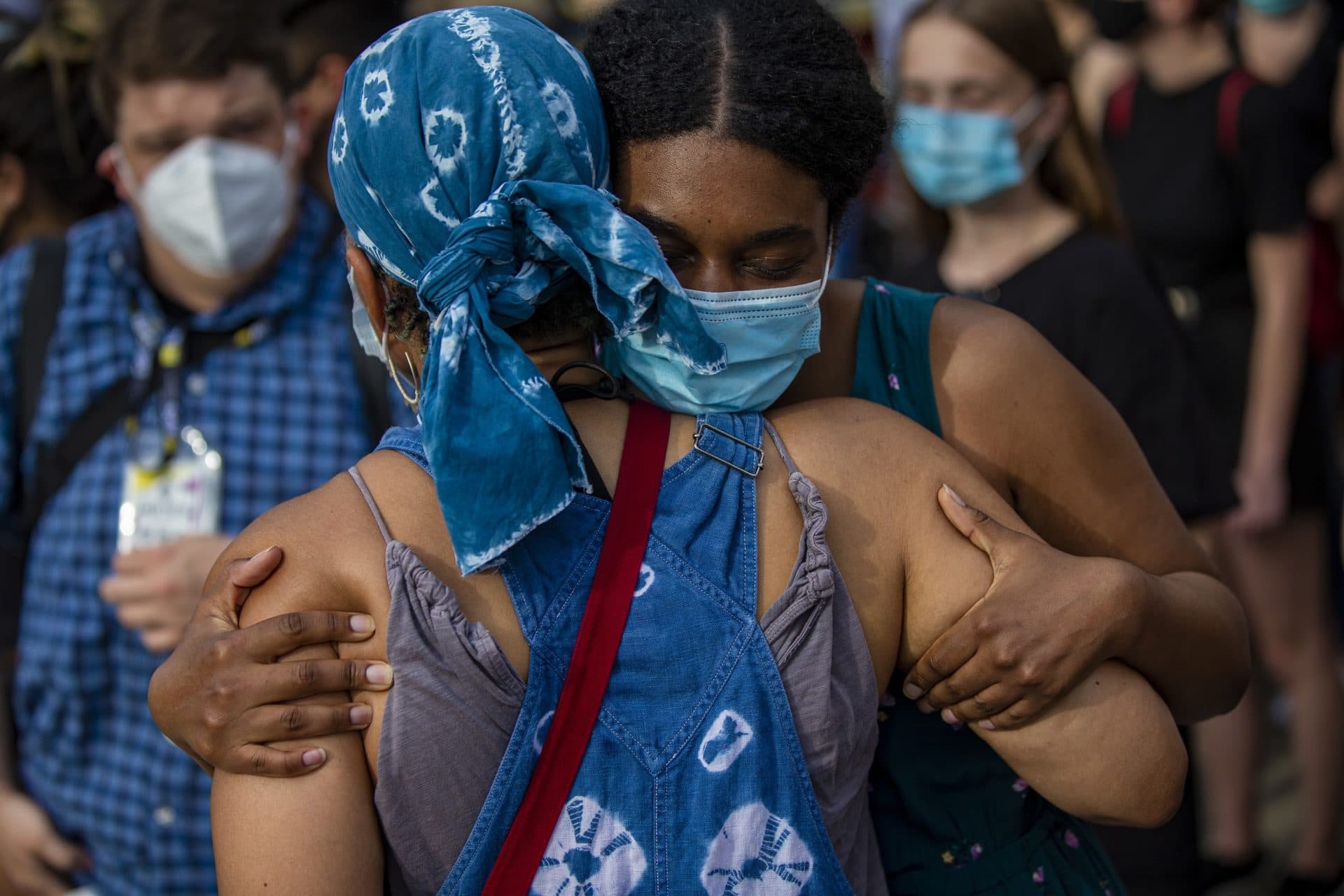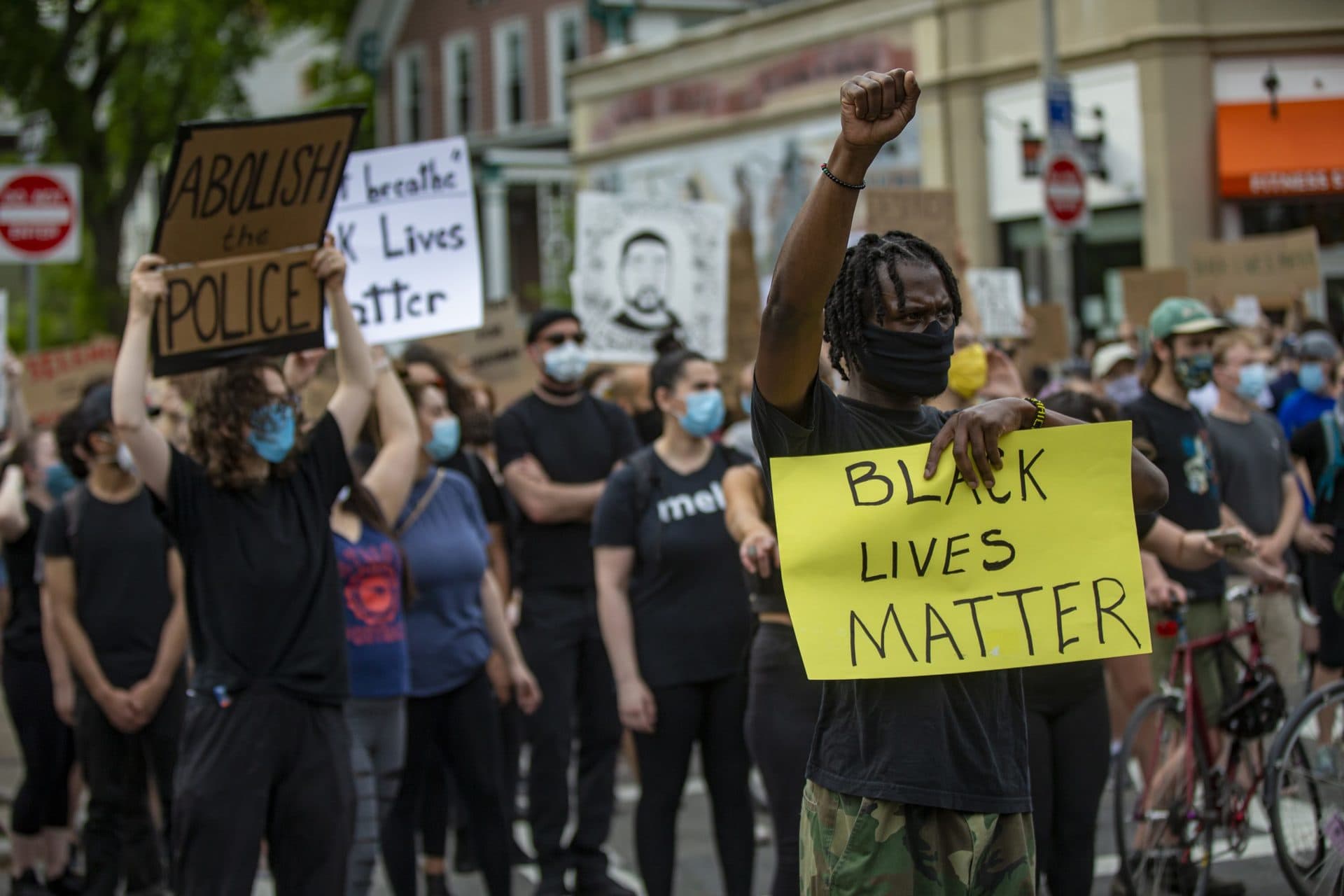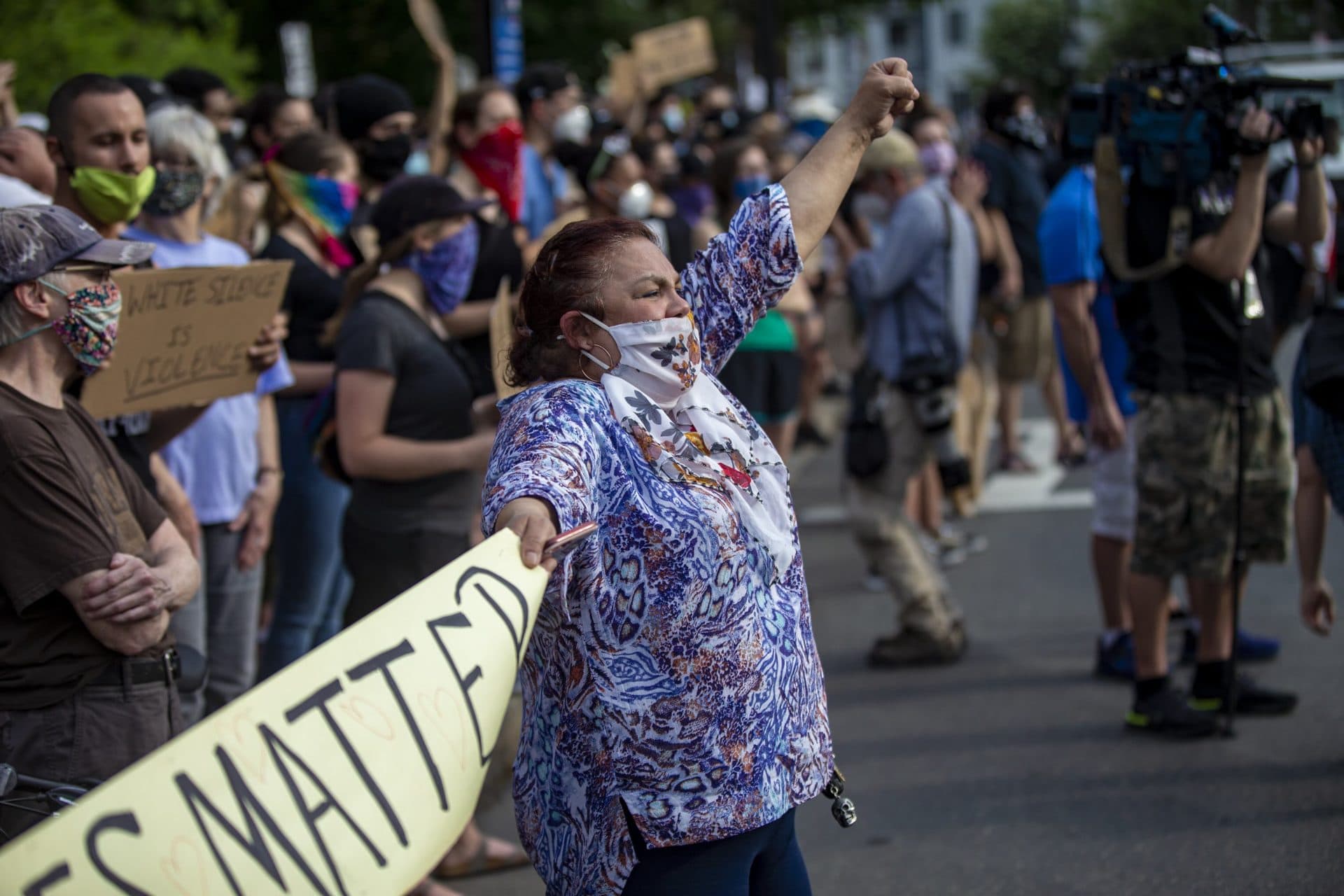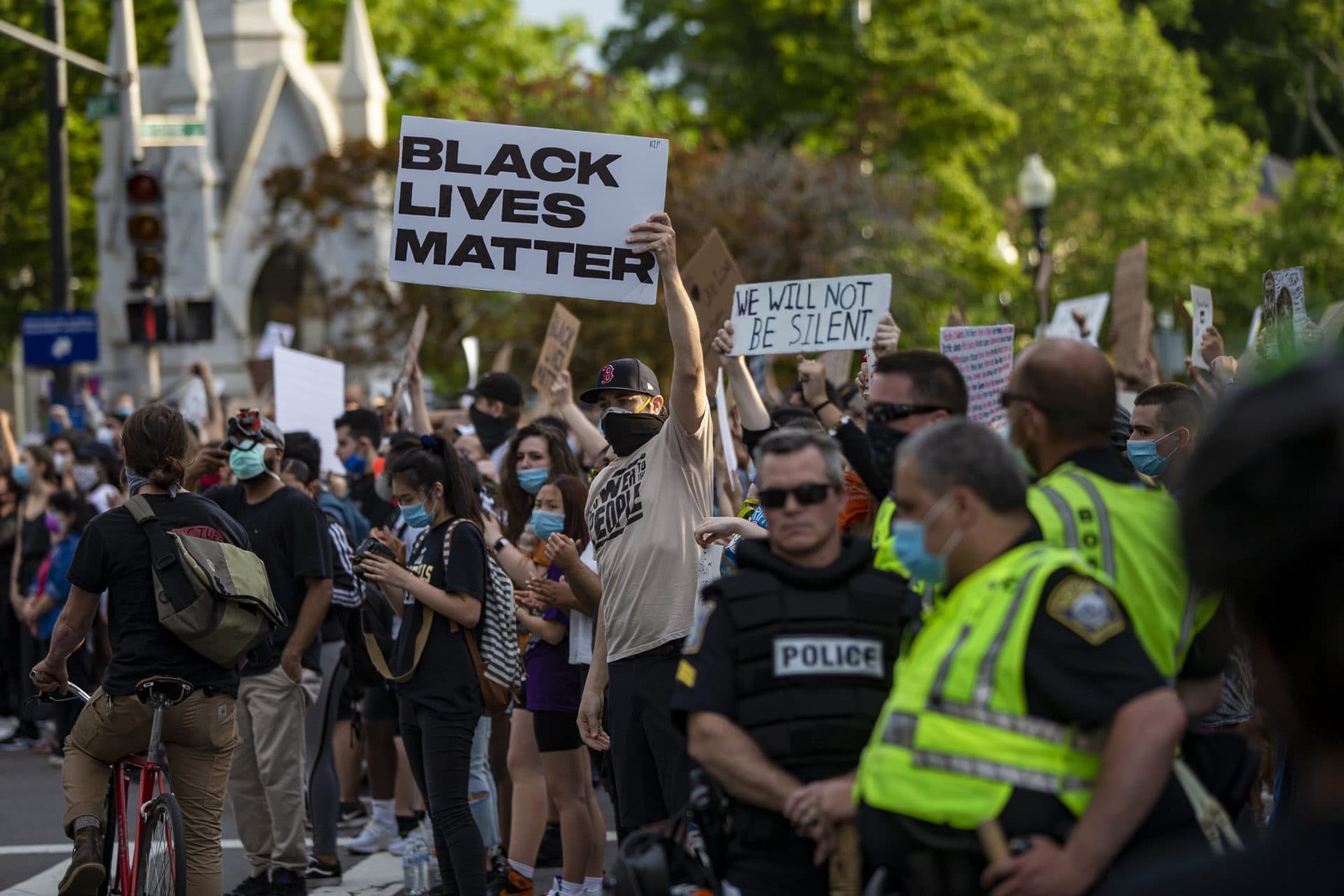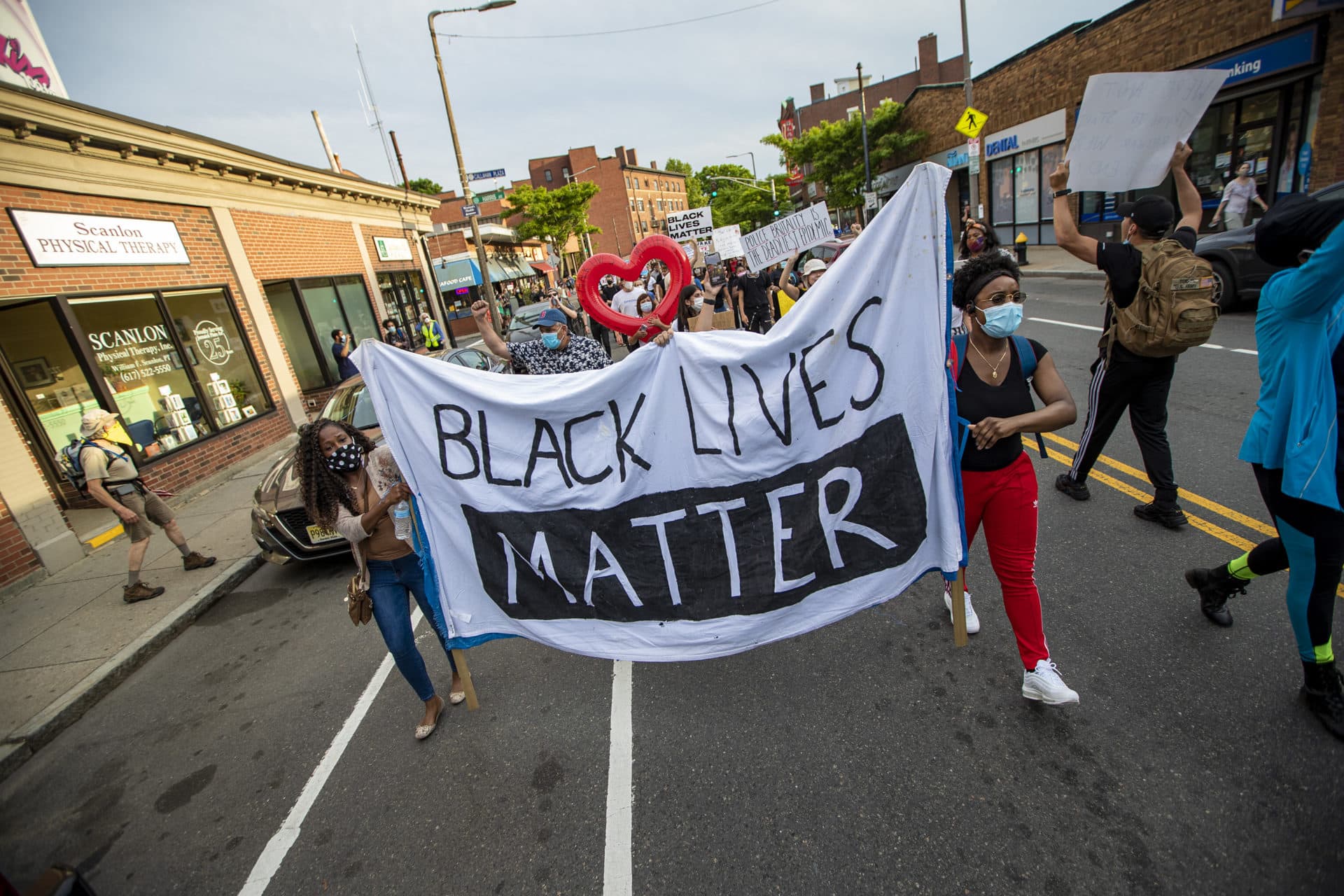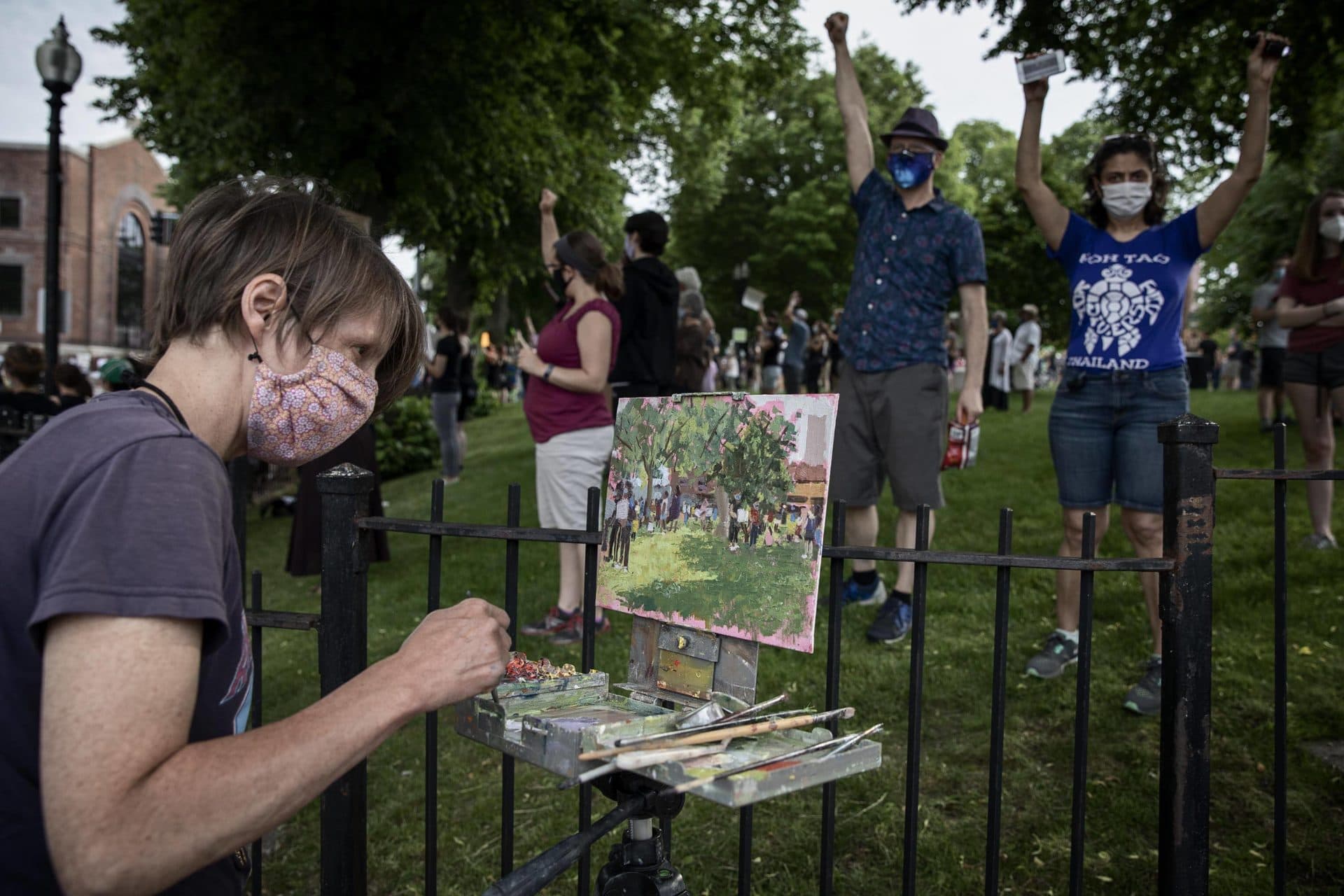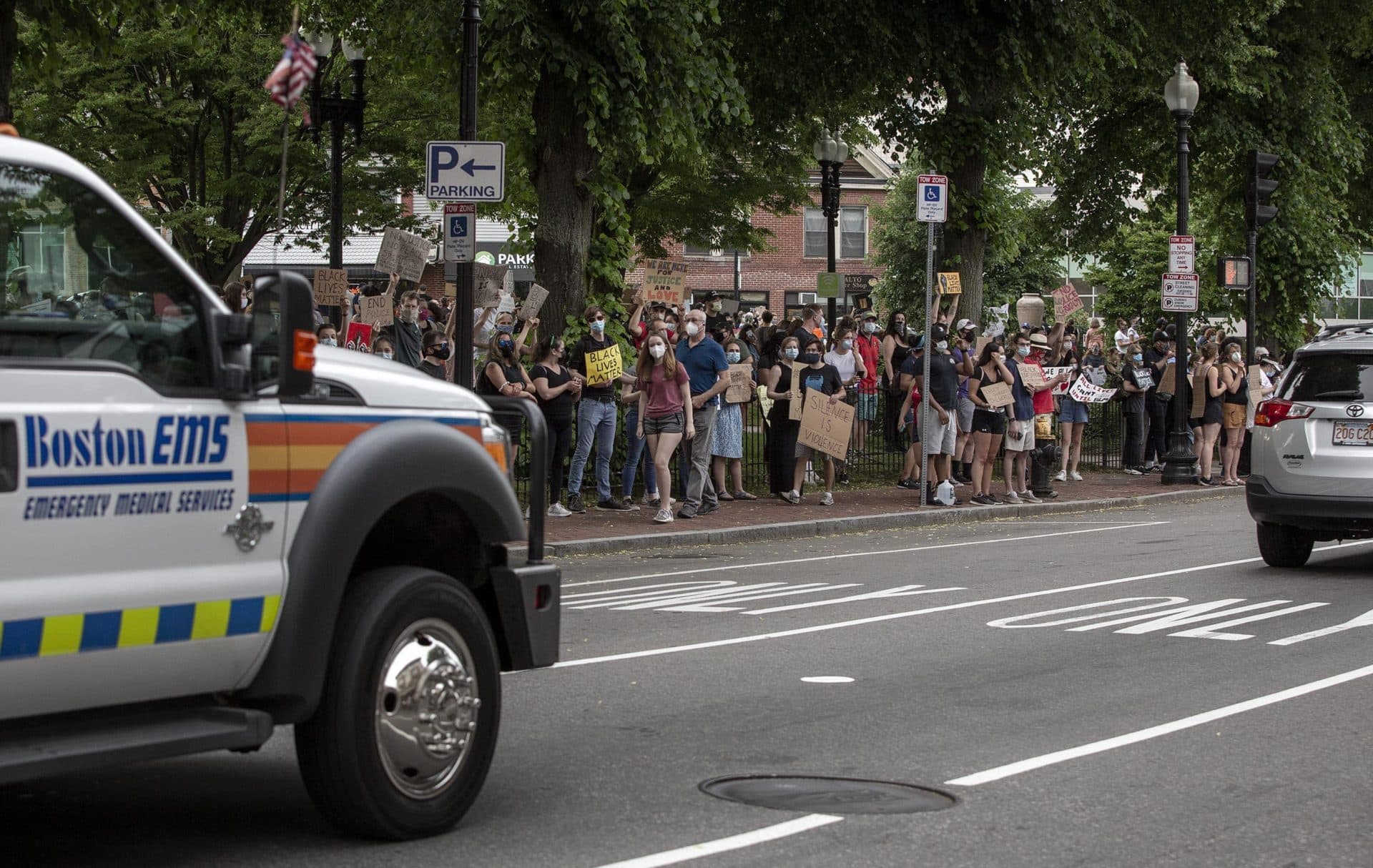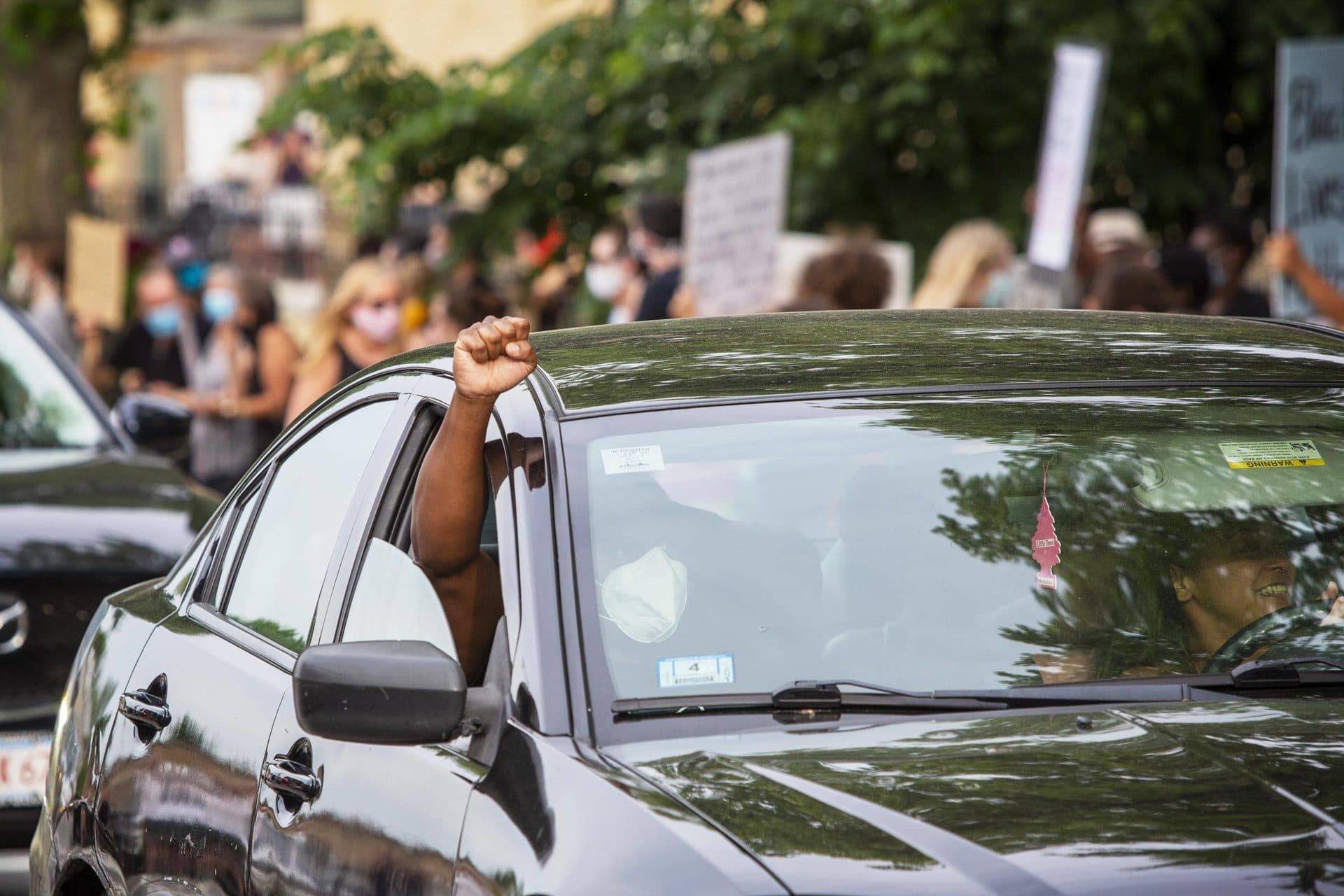 Material from State House News Service was used in this report.
This article was originally published on June 04, 2020.