LGBTQ+ Activists Clash With Boston Pride, Demand Board Resignation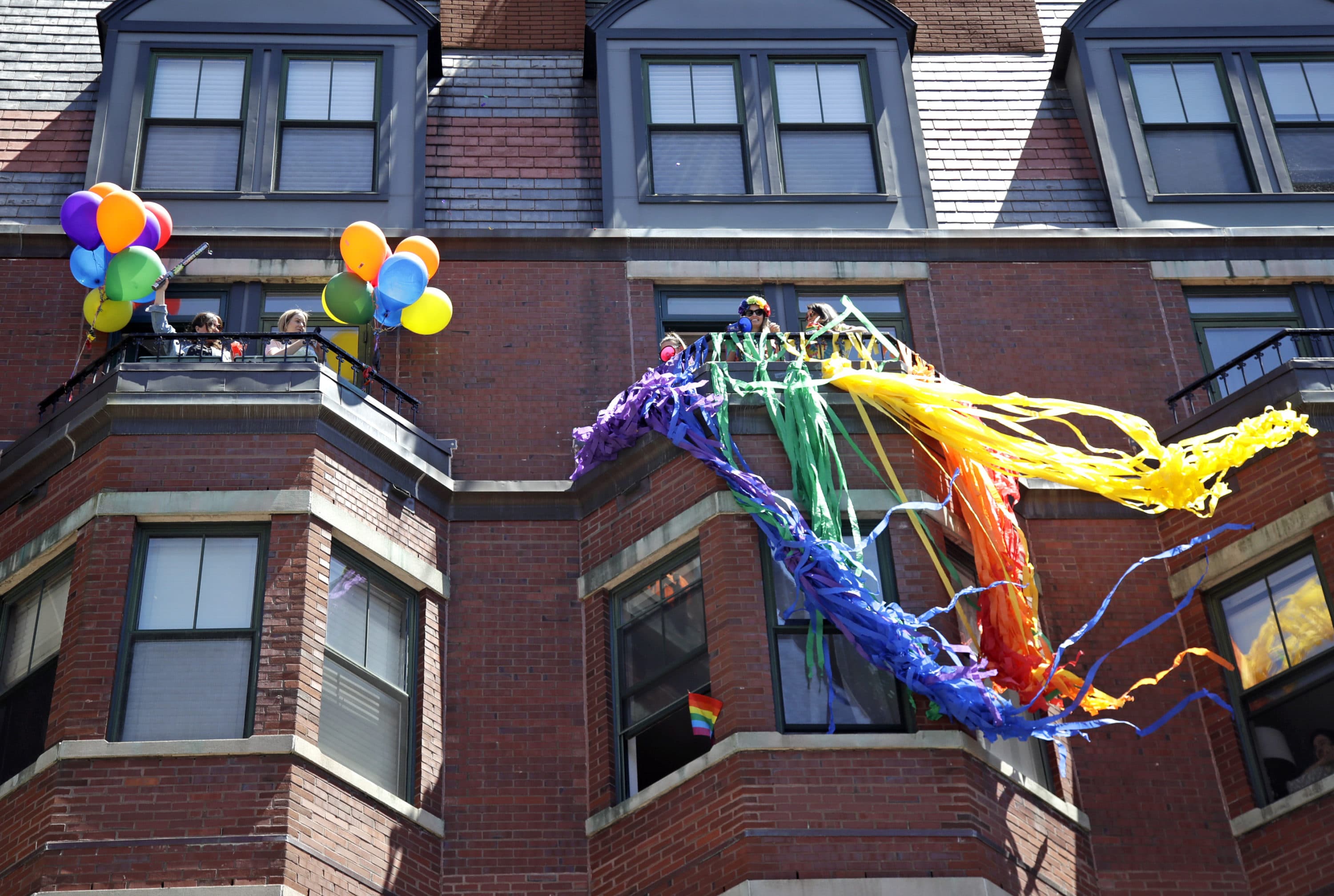 This article is more than 2 years old.
Boston Pride, the group that organizes the annual Boston Pride parade, is being called out by LGBTQ+ activists of color to eradicate racism within its organization.
In a statement released Tuesday, June 30, the newly formed organization Boston Pride 4 The People is demanding the resignation of Boston Pride's entire board.​ "The growing number of individuals and organizations...calling for members of the current board to step down indicates that the current Pride Board no longer holds the trust of LGBTQ+ community that Boston Pride is supposed to serve," the release reads.
Comprised of former Boston Pride committee leaders and volunteers, Boston Pride 4 The People lists a number of grievances with the board of Boston Pride, including underfunding and racial microaggressions. Boston Pride recently came under fire for what some view as their lackluster statement on police brutality and Black Lives Matter. Boston Pride 4 The People claims the board revised the original statement the volunteer communications team drafted and omitted "Black Lives Matter."
"We wrote in that statement, 'We stand with Black Lives Matter. We stand against police brutality,'" says Casey Dooley, the former chair of Boston Black Pride. "The communications team then gave that letter to the board. The board then proceeded to take out Black Lives Matter and police brutality."
The public reaction to Boston Pride's revised statement was so negative that the organization postponed the majority of its June events and issued an apology. "Events over the past week have led the Boston Pride Board to examine itself and acknowledge that it needs to do more as a social justice organization to take substantive action to better address racism and white privilege within Boston Pride, the LGBTQ+ community and society at large," the organization wrote.
Following the backlash, members of Boston Pride's Black and Latinx committees met with the board and presented a letter and a list of demands. "We explained how, if they would not resign, that we would be resigning ourselves," Dooley says. "So over 80% of the volunteer force ended up resigning because the board came back and basically said...they won't be stepping down."
On June 24, the Boston Pride's board announced it was hiring the consulting firm Dorrington & Saunders LLC to "work with the board on transformational changes regarding diversity and inclusion."
"It is important for the community to know that Boston Pride supports the Black Lives Matter movement and the efforts to end systemic racism and police brutality against Black and Brown people including the LGBTQ+ community," said Boston Pride President Linda J. DeMarco in the statement. When WBUR reached out to the board for further clarification, they declined to comment.
Boston Pride 4 The People says the issue is more than just a poorly worded statement. It's indicative of a larger — and inherent — power imbalance within Boston Pride's structure. "There is no accountability process for board members," says Jo Trigilio, a former Pride parade grand marshal and member of the Pride communications team. "They aren't accountable to anyone." The group cites unfair bylaws that enhance structural inequities and gives board members endless term limits.
According to sources, volunteers have experienced racial micro and macroaggressions while working with board members of Boston Pride. Dooley recalls one particularly upsetting incident involving a head wrap she wore to a meeting. "A board member proceeded to argue with me on why wearing a head wrap wasn't normal and why I had it on," she says. "The conversation was so uncomfortable that another board member and a committee member had to step in."
Although Boston Pride has said it is recommitting to diversity and inclusion, the damage has already been done, says Boston Pride 4 The People. "The lack of diversity throughout the Pride organization indicates that the inability of Boston Pride to address issues of racism and white privilege continues to be systemic," the group writes in an open letter to the Boston Pride board. Recent events are only one part of a "long history of poor relationships with Greater Boston's communities of Queer & Trans Black, Indigenous, People of Color."
Tensions have long boiled between community members of color and Boston Pride. In 2015, LGBTQ+ activists of color halted the Boston Pride parade and issued 10 demands to Boston Pride's board, including board diversity. The commercialization of Boston Pride, and other Prides across the country, is another major point of contention that divides the LGBTQ+ community. "I've lived in Boston for 20 years, and my whole 20 years here there's been tension between communities of color and Boston pride," says Trigilio.
LGBTQ+ activists of color have spoken out about racism within the larger Pride movement for decades. The Stonewall Riots, led by Black and Latinx trans women Marsha P. Johnson and Sylvia Riviera, catalyzed the national movements that led to Pride as it's known today. However, this history is often whitewashed and erased from larger media narratives.
Activists point to enduring underrepresentation of POC in LGBTQ+ media and organizational leadership as indicators that racism is still well and alive within the movement. Sources from Boston Pride 4 The People say this is why they're pushing for the board to resign. For them, diversity consultation isn't enough. "You're asking people of color to come in and fix your problems," says Dooley. "It's sticking a Band-Aid on a larger problem."
Trigilio says she doesn't know how things will resolve. "The way Pride operates right now, the most disadvantaged of us, their voices, their concerns and their issues are not centered by Boston Pride," she says. Trigilio, Dooley and other sources point out that they're not optimistic about the outcome of the board working with a diversity consulting firm. According to Dooley and others, it indicates that the board doesn't truly see what the problem is, which is their leadership.
"I joined Boston Pride because I hoped to make a difference," says Dooley. "But nothing changed because the same people...with all of the power are making the decisions. So for them to get training, they don't see the problem. So if they don't see the problem of their actions, I don't understand how they're going to be able to move forward and change something that they can't see."