Naomi Westwater's Cover Of 'Strange Fruit' Links George Floyd To Lynchings Of The Past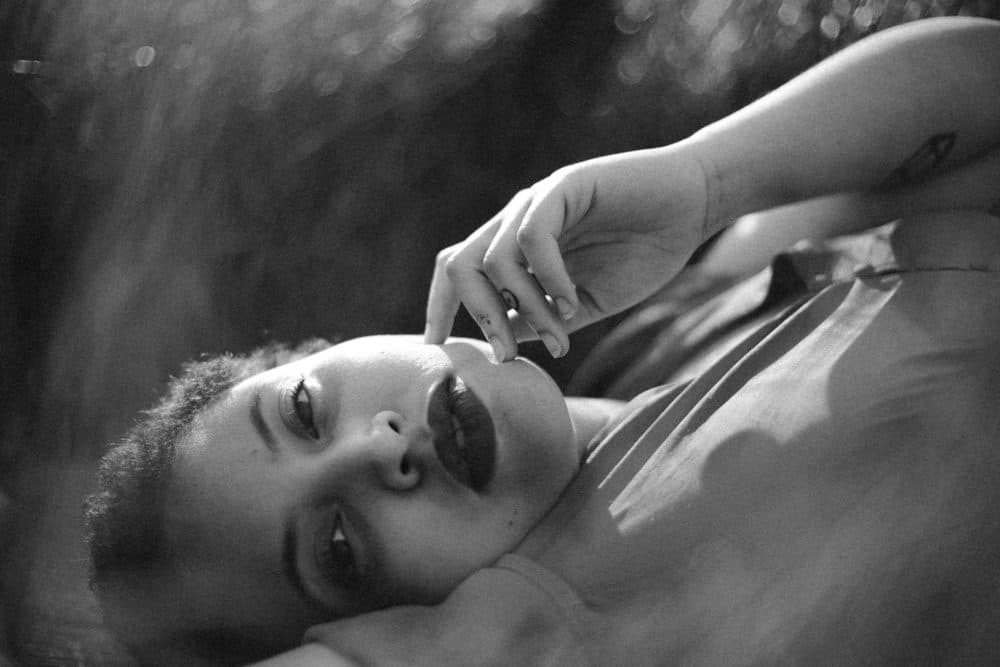 This article is more than 1 year old.
There's a reason "Strange Fruit," the anti-lynching ballad popularized by Billie Holiday, remains one of the 20th century's most enduring songs. Part protest, part elegy, it evokes the horror of racial violence in the indelible image of rotting fruit. "Black bodies swinging in the southern breeze," Holiday sings. "Strange fruit hanging from the poplar trees."
Naomi Westwater, a Berklee-trained singer from Massachusetts, has been singing "Strange Fruit" for a decade. It's the only song in her repertoire that brings her to tears when she performs it. "The emotion of the song is the most important thing," Westwater says. "The way I'm singing it is very powerful, and very sad and hurt and angry. And so in order to sing that way, I have to allow myself to feel all those things."
Westwater recorded "Strange Fruit" in 2019 and planned to include it on her first EP. Then came the police killing of George Floyd and the eruption of Black Lives Matter protests around the world.
Westwater was struck by the nature of Floyd's death: how the final excruciating minutes of his life, neck pressed to the ground under the knee of a Minneapolis police officer, were caught on video for all the world to see. It reminded her of lynching — not just the public nature of it, but the spectacle of suffering. Lynching, the singer says, was a terrorizing tactic designed to intimidate Black Americans. "White police officers [are] publicly killing Black people when they know they're being watched, and ... there's an aspect of torture," Westwater says. "It's the exact same tactics."
When the protests kicked off, the singer decided to release her cover of "Strange Fruit" earlier than planned. The proceeds raised on Bandcamp will be donated to The National Memorial for Peace and Justice, the nation's first memorial to victims of lynching located in Montgomery, Alabama.
Westwater's version of "Strange Fruit" veers from its jazz origins. She sings slowly, suspensefully, trailed by an eerie duo of bass and electric guitar. At last, the song surges into a crescendo, drums locking into rhythm, before dissolving into a meterless denouement, like a gust of wind through the trees.
The arrangement, Westwater says, was designed to put the lyrics front and center. She is careful to enunciate every word. At the beginning of the song, there is no rhythm to anchor the listener. That's intentional, too.
"I like starting out-of-time because it's disorienting," Westwater says. "It also means that everybody involved, from the musicians to the audience, has to really listen."
The music video for Westwater's cover of "Strange Fruit" will premiere Friday, Aug. 7.