PHOTOS: 'Allston Christmas,' An Annual Moving Day Tradition, Carries On Despite Pandemic
The coronavirus pandemic didn't entirely halt the onslaught of moving trucks and discarded furniture lining the sidewalks on Sept. 1, Boston's biggest moving day of the year.
Whether they were carrying couches into a new apartment or picking through trash in search of treasure, most people donned masks and tried to keep a distance from passersby on so-called "Allston Christmas."
But, this "Allston Christmas" hasn't exactly been the same. It seemed more people were moving out than in on many streets, said Colette Reynolds. She and her roommate were loading up a U-Haul truck with the belongings of their Brighton apartment to move to a new place in Waltham for more space and less money.
Reynolds said in the past, she's had help from friends. Not this time.
"This year I was hesitant about asking friends to help because of the virus. I didn't want to put them in a position to make them feel uncomfortable," Reynolds said. "So we're doing it ourselves, and my roommate's dad was helping us out. But that's the biggest thing for me: not being able to ask friends."
For some, though, the virus didn't stop the usual requests for a little help from some friends. On Commonwealth Avenue, Noel Diggs helped a friend move into a new apartment. But Diggs did note the day appeared a bit different.
One of the hallmarks of "Allston Christmas" — and the reason for its namesake — is the free furniture and abandoned accoutrements that people leave behind when they move. Diggs said this year, a lot of coffee tables, shelves and desks ready-for-the-taking went untouched.
"In other years, people are a lot more apt to pick up things of interest they find on the street," said Diggs. "Now, germs have to be accounted for --bringing personal belongings from a different origin into your personal space and opening yourself up to the ramifications for that."
Regardless, a few people roamed about, trying to find left-behind wares. A pair from Jamaica Plain came to Brighton on bikes with milk crates on the back, eager to see what they could find.
WBUR photographer Jesse Costa waded through old mattresses and discarded window fans to capture the day: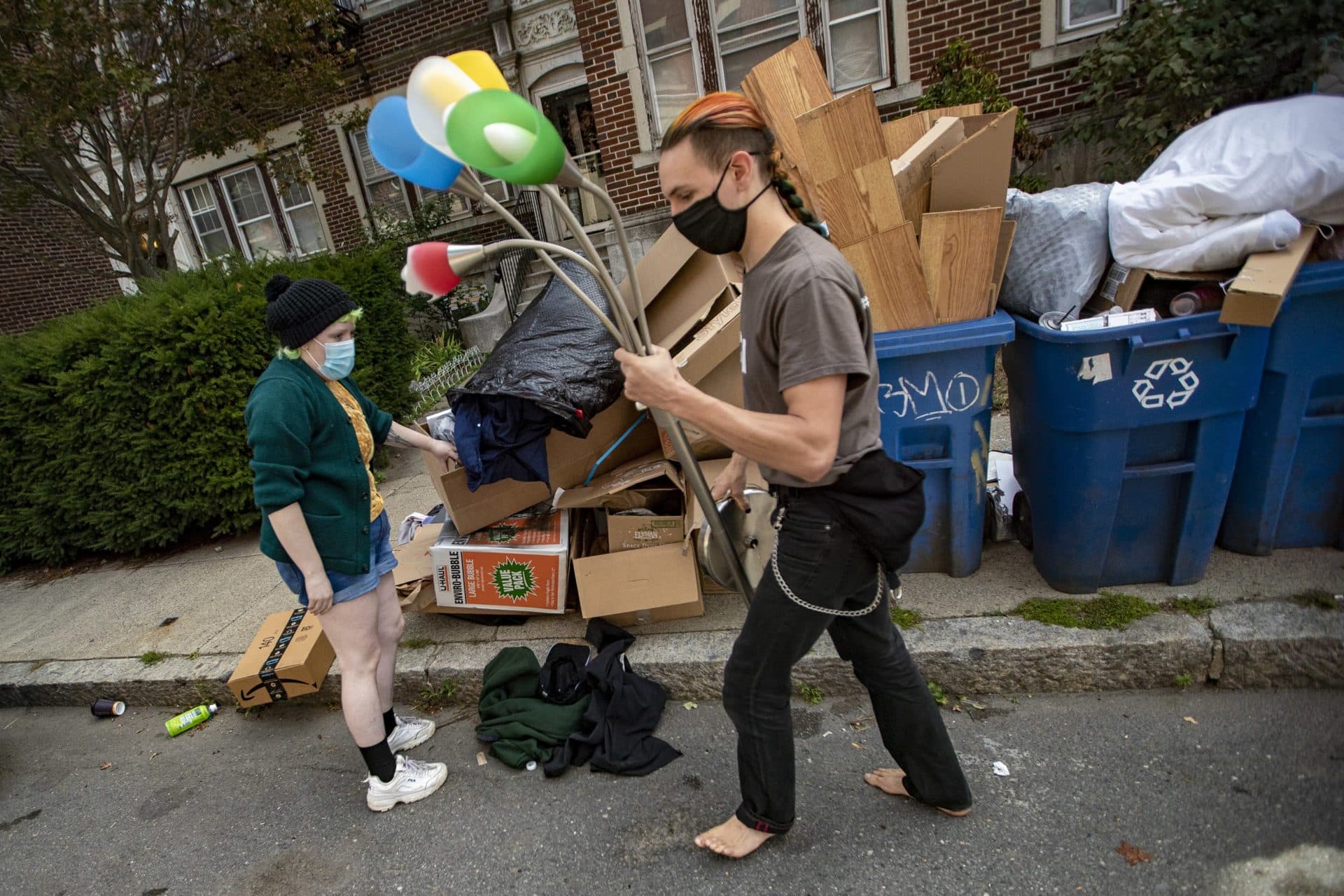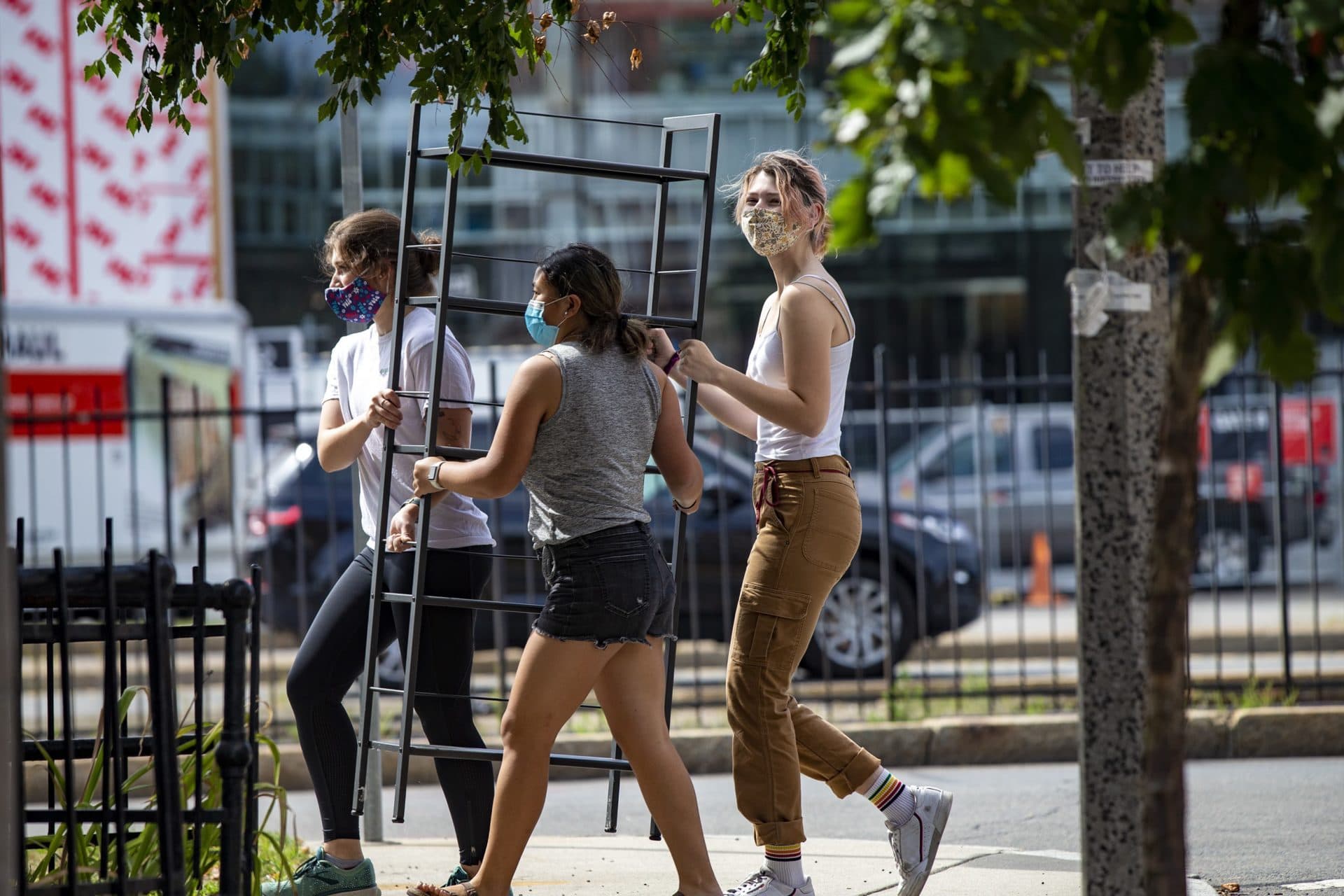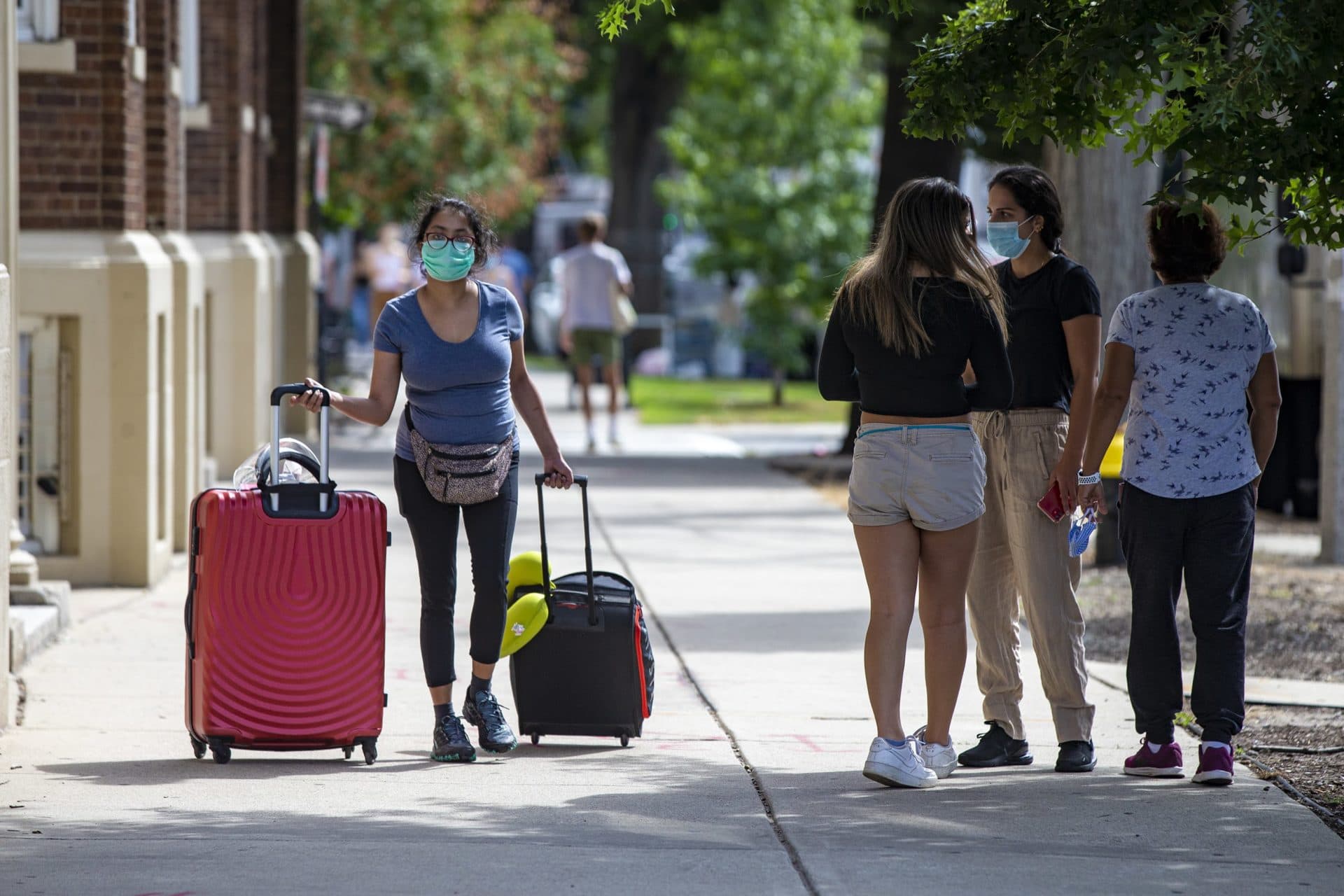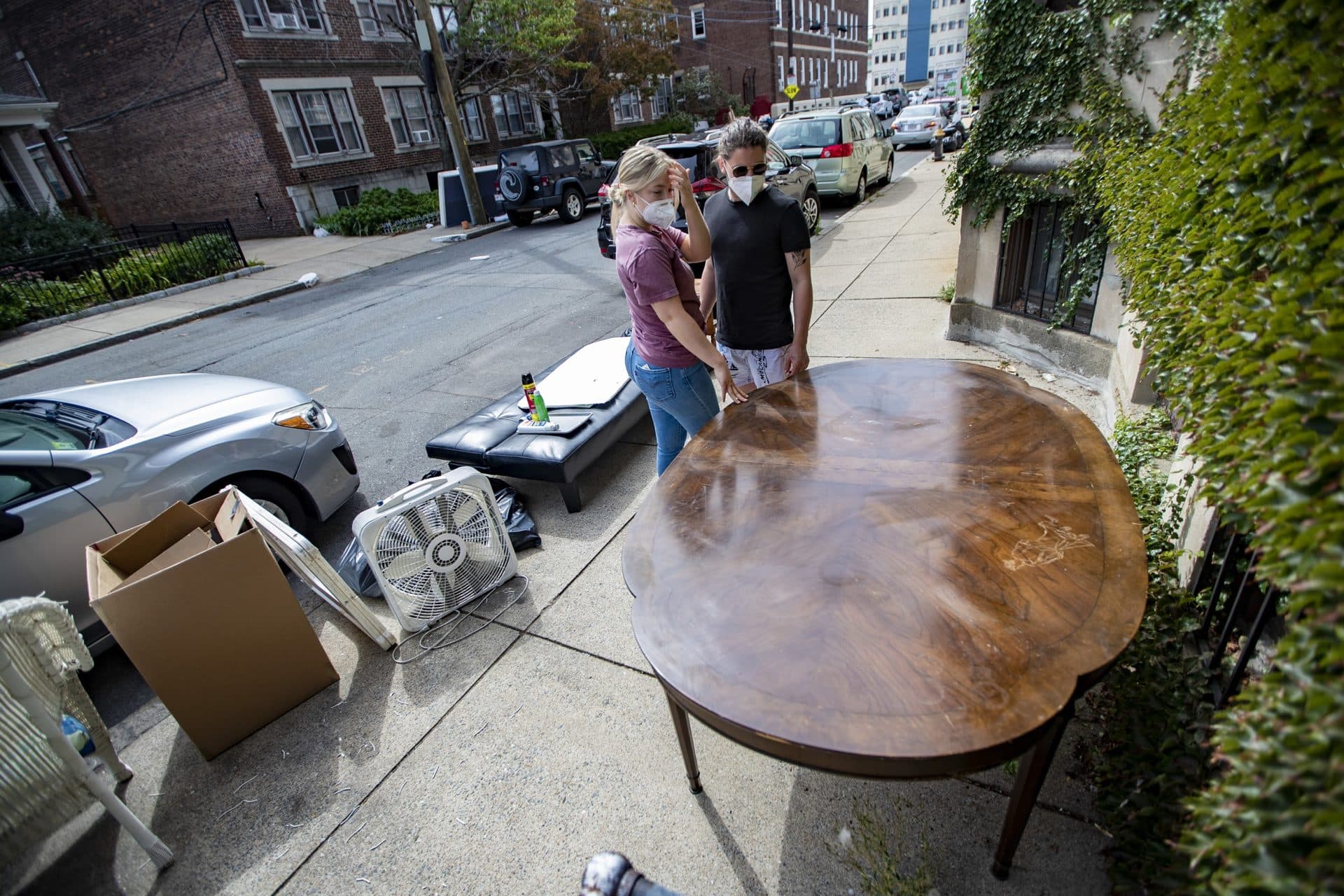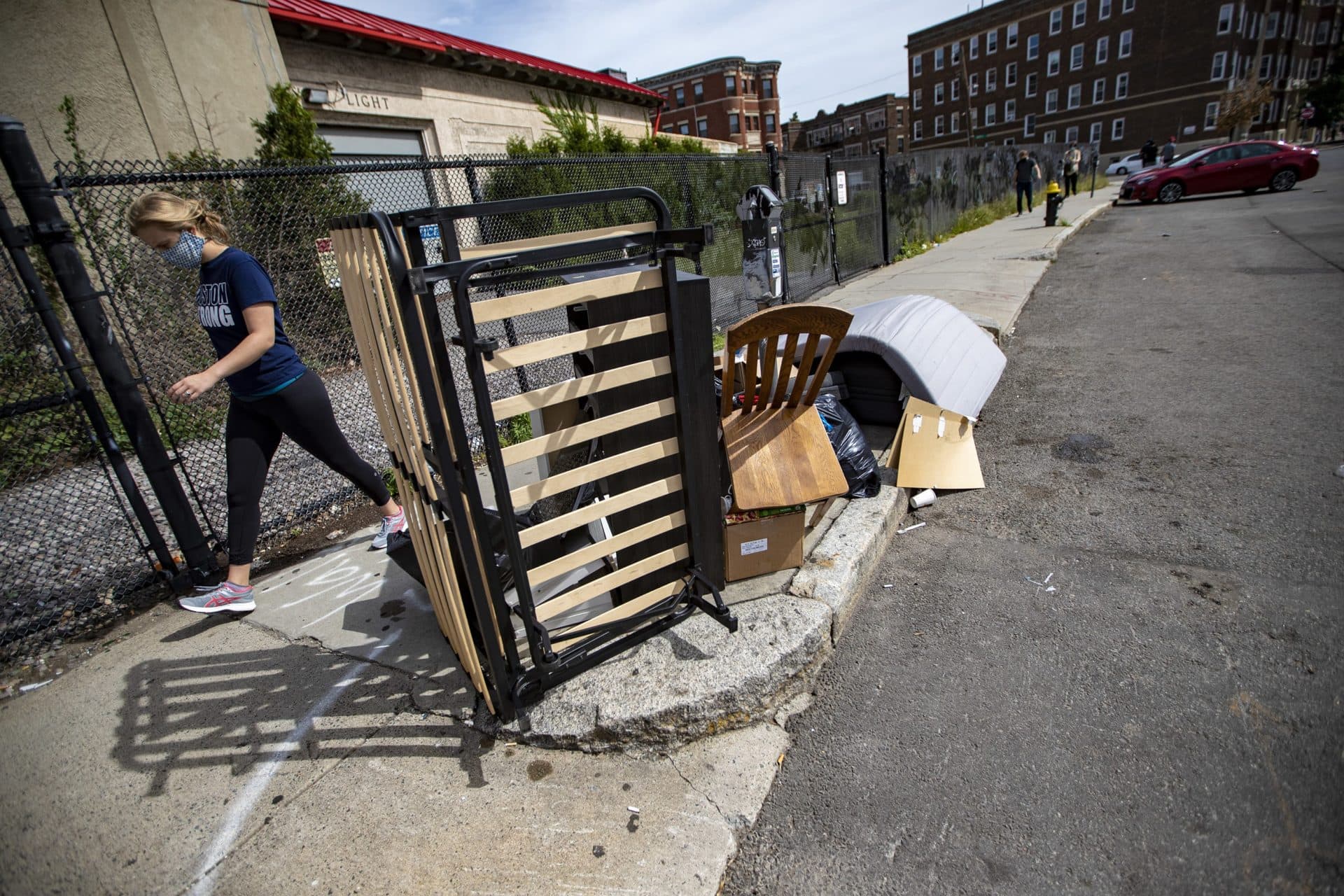 This article was originally published on September 01, 2020.