Never-Before-Seen Photos Shine A Spotlight On Boston's Early Hip-Hop Scene
The kid stands on a hardwood floor, his body casting a shadow against the plain cinderblock wall behind him. He wears a jean jacket over an Adidas sweatshirt, the hood tied tightly around his chin, a pair of oversized glasses hooked over the hoodie and — the pièce de résistance — a backward baseball hat perched on top. He grins and holds up his hands, forefingers and thumbs extended at right angles, as if to say, "This photo is iconic — frame it."
The black-and-white image is from a never-before-seen collection of photographs that goes up for sale Sep. 15 in a Sotheby's auction celebrating the cultural impact of hip-hop. John Nordell snapped the photo in Boston in 1986, at one of Maurice Starr's Hollywood Talent Nights, a musical competition series that famously launched the R&B supergroup New Edition.
From 1985 to 1989, Nordell, then a young freelance photographer, documented the burgeoning rap scene in Boston. "There was just all this energy," says Nordell, a career photojournalist who is now a professor of communications at the American International College in Springfield, Massachusetts. "I can't compare it to another city, but I think it was that energy that drew me to [hip-hop]."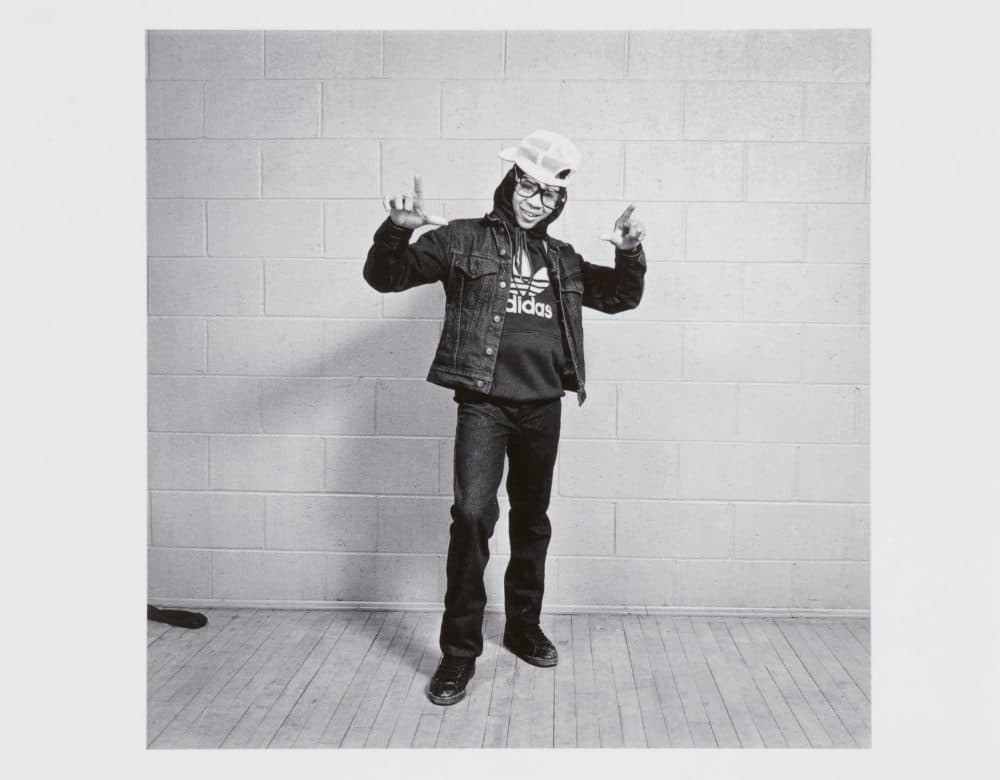 The Hollywood Talent Nights, hosted by the record producer Maurice Starr, attracted mainly rap and R&B acts. Nordell remembers setting up a pair of battery-powered studio lights and a vintage film camera in order to photograph the competitors as they got ready to perform — including a very young New Kids on the Block, decked out in matching outfits. (The image is included in the auction but not pictured here.) "Some of them were still wearing braces. They weren't famous yet," Nordell recalls. "They wore sweatshirts [with] sort of hand-applied letters — you know, Jordan, Donny, all the different names."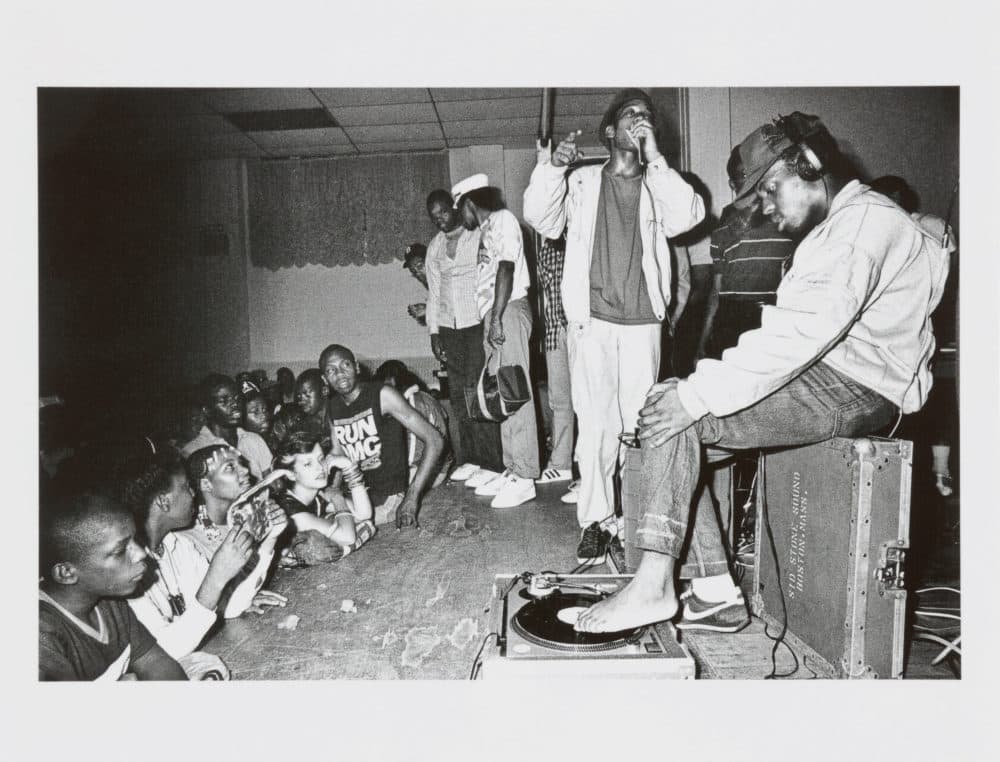 Also up for auction is a collection of Nordell's photos documenting a 1985 rap concert at the Bromley-Heath housing development featuring Rusti "the Toejammer" Pendleton — a DJ who scratched records with his feet. (Pendleton later founded the now-defunct Funky Fresh Records in Nubian Square, and maintains the brand on the internet radio station Funky Fresh Radio.) In one photo, Pendleton sits in the foreground, hands gripping his left knee, one bare foot poised over a record player as the crowd practically spills onto the stage.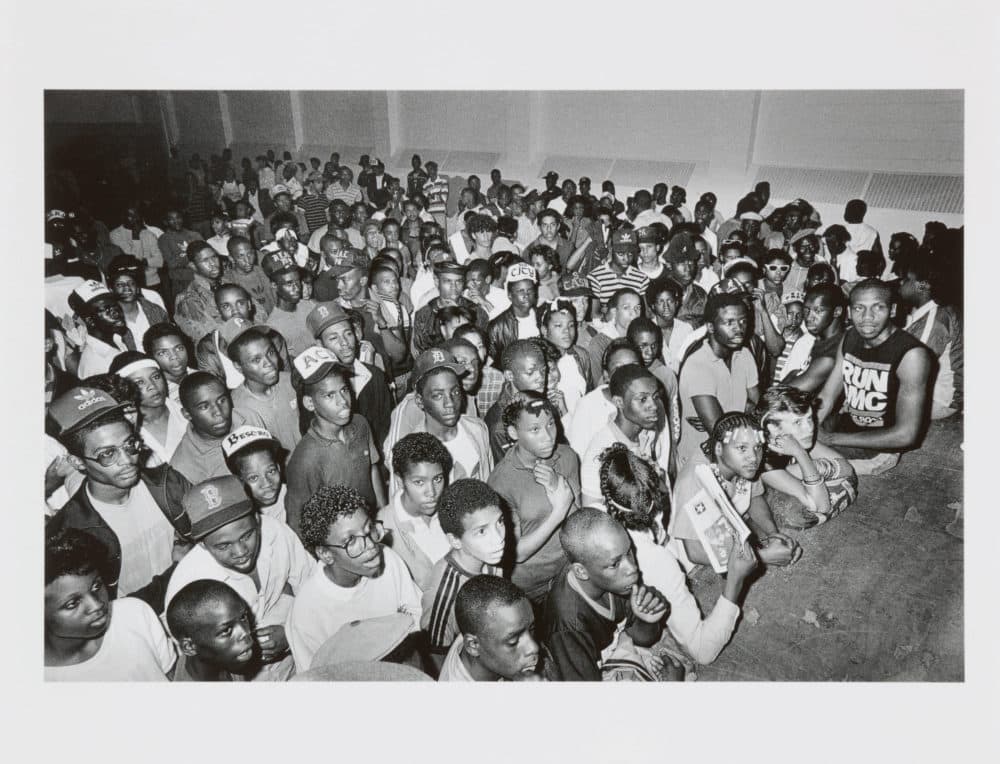 But the photographs that lie closest to Nordell's heart are the portraits he took at the Hollywood Talent Night. The young people depicted in these images are poised and joyful. Girl groups in matching skirts pose with pointed toes; young men in crisp trousers belie tough-guy posturing with wide smiles.
Nordell wonders if there was something about the formality of his setup, with a fancy-looking camera and studio lights, that inspired his subjects. "This was a performance as well," he says. "It wasn't on the stage — it was backstage — but in a sense, the spotlights were on them."