Watch: Jazzmyn RED's Hopeful Anthem For Troubled Times
This article is more than 1 year old.
This is an exclusive music video premiere, part of The ARTery's effort to highlight ascending New England musicians.
---
The video for Jazzmyn RED's song "We Gon Make It" is suffused with a sense of hope. Sporting a "resist" t-shirt and stylish shades, the Taunton musician delivers a message of encouragement: "You gon' stop us how? You can't stop us now," she raps over a buoyant beat. "I see the power in the people when I rock a crowd."
Jazzmyn wrote "We Gon Make It" for Black Ballot Power, a national initiative to increase Black voter turnout, so the song is uplifting by design. The video features clips submitted by the organization's supporters; in it, people hold Black Lives Matter signs, flash the peace sign and raise their fists in solidarity. The actor Tony Shalhoub (of "Monk" fame) even makes a cameo.
But Jazzmyn admits it isn't always easy to feel optimistic. The video drops at an opportune time to help get out the vote, but it follows a slew of dispiriting news for progressives. On the day we speak, the news has just landed that no police officers will be charged in the shooting death of Breonna Taylor. "I don't feel hopeful right now," Jazzmyn says. "I feel worried."
"We Gon Make It" is the final track on Jazzmyn RED's recently released EP "REDvolution." The six songs that precede it are dark and urgent, with sounds and samples that hearken back to the height of the civil rights movement. Jazzmyn cites, as inspiration, two trips to Tanzania, where she connected with civil rights activists and former Black Panthers Charlotte Hill O'Neal and Pete O'Neal. "I started to listen to more of the '50s, '60s, movement music from the Black liberation movement, from the civil rights movement," she says. "And I was just like, 'Wow, I really want to bring these sounds into right now because we need this.'"
You can hear those influences in songs like "Cry No More," which features a dreamy sample from the 1979 gospel song "It'll All Be Over" by the Supreme Jubilees, and "Strange Fruit," a hat tip to Billie Holiday's famous anti-lynching ballad in which Jazzmyn raps with fierce dexterity about the erasure of Black history from school curriculums.
In that sense, the optimism of "We Gon Make It" is an outlier. But its message is crucial, Jazzmyn says, just like music is crucial in movements for social change. "Music is the fuel, a lot of the time, to the work that's being done," she says. "When [people] listen to 'We Gon Make It,' I want them to feel like, 'Yup, I'm going to go out and get my community together. We're going to get organized and we're going to take some action and we're going to do something. Because the fight is not over until we say so."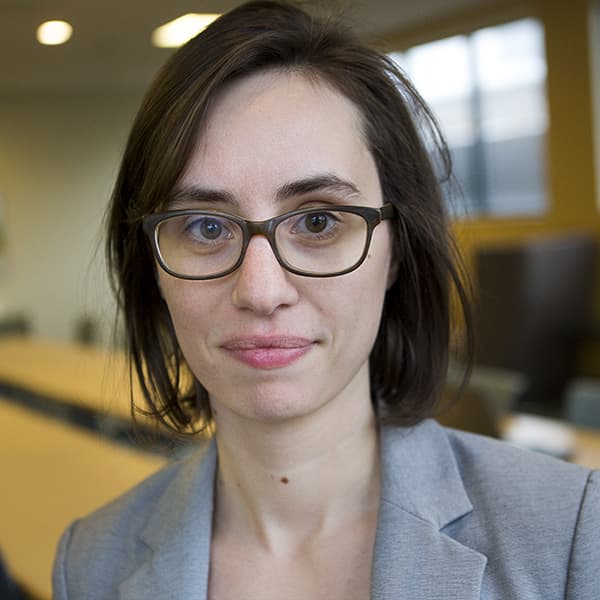 Amelia Mason Arts And Culture Reporter
Amelia Mason is an arts and culture reporter and critic for WBUR.