COVID-19 Outbreak At Massachusetts Alcohol and Substance Abuse Center Halts Admissions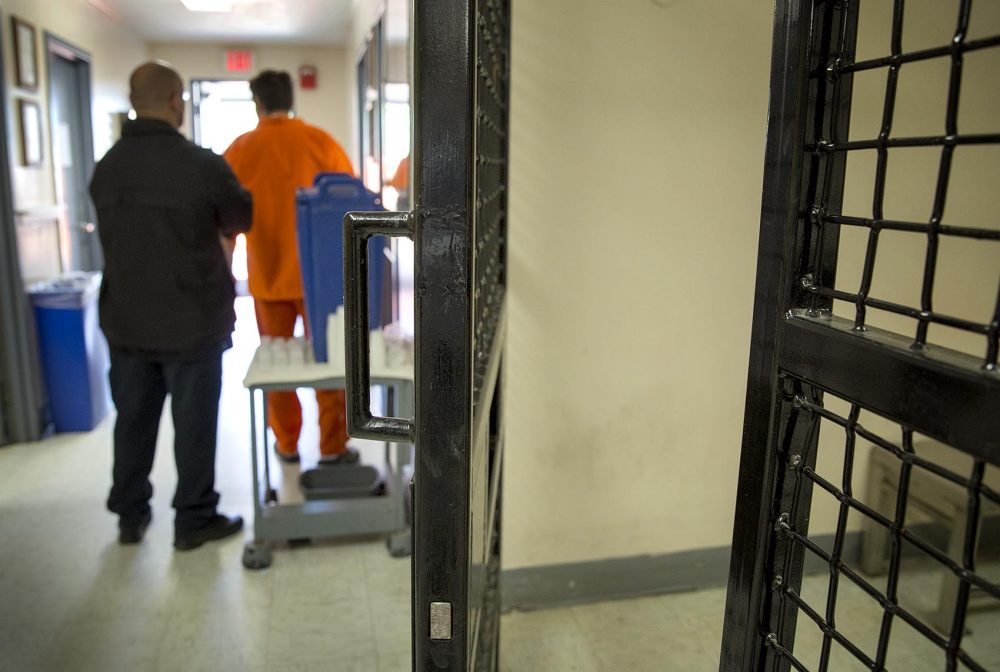 This article is more than 2 years old.
The state has temporarily stopped sending men to an involuntary addiction treatment center because of a coronavirus outbreak.
The Department of Correction (DOC) says it has stopped admissions to the Massachusetts Alcohol and Substance Abuse Center (MASAC) in Plymouth after 28 men at the center tested positive for the virus. Eleven staff members of the facility's medical provider, Wellpath, also tested positive.
The DOC says it conducted the testing after it was notified that a man recently released from MASAC tested positive for the coronavirus.
"The Department of Correction's focus remains on the health and safety of those entrusted to our care at all 16 of our facilities," said a DOC statement "All MASAC patients have been tested, and all who tested positive are being treated in quarantine. DOC continues strategic testing department-wide consistent with DPH guidance to ensure that any new cases are identified rapidly and transmission is minimized to the greatest extent possible."
MASAC is facility for men who are civilly-committed to addiction treatment under the state law known as Section 35.  The law allows the courts to send people to treatment for up to 90 days if the person's substance use is deemed dangerous. MASAC is overseen by the DOC, but Wellpath took over its day-to-day operations earlier this year.
Because of the MASAC outbreak, the DOC says men committed to treatment are now sent to a facility in the Hampden County jail.
According to a report filed with the state Supreme Judicial Court, there are 97 men housed at MASAC — up from 28 men in April. The DOC has reported a total number of 33 positive coronavirus cases at MASAC during the pandemic.
More than 400 positive cases of the virus have been reported in state prisons since the pandemic began. Eight DOC prisoners have died from COVID-19. Two men held in county jails have died from the disease.
The DOC resumed in-person visits at all prisons on September 28, citing its testing showing four cases have been reported in the DOC population since July 1.