Rapper Latrell James Rises From 'Under' The Depths With New EP
Latrell James has always offered his story with generous aplomb. He's observational and ambitious, stouthearted in the presence of vulnerable opportunity. On stage he's loose and engaging, an audacious swagger flanking his stride. Above all, he's more of a charismatic poet than just a rapper or a producer, a storyteller fully gripped in narrative and character arc, reveling in the organic cycle of the hero's journey.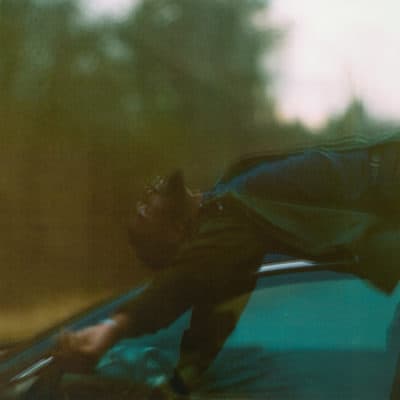 But James doesn't need long to tell his story, as is the case on his arresting new EP "Under," unmistakably his strongest release to date. Over the span of six weighty tracks (just a quick 15 minutes), the rapper doles out the struggle of a lifetime in stoic fashion. It's the most serious and pensive we've seen him since his autobiographical debut release, 2015's "Twelve;" and since his woozy 2019 EP "Still," James' cuts are razor-sharp. Unlike previous releases, there's an urgency driving the throughline of "Under" that makes past projects — though concise and intentional — feel meandering. From atop the peak of Boston hip-hop, Latrell James is aggravated, admittedly sick of all the noise and ready to take over the world.
"I ain't waste no time/ I had to run for it," he declares on the introductory hook of "Run Forest," the EP's spellbinding call to adventure. It's a play on the famous expression that follows Forrest Gump throughout his own journey, only James appropriates its meaning to represent the pursuit toward conflict, rather than away from it. "Find myself strolling down the timeline/ Then I'm asking God, 'When is it my time,'" he asks in the songs opening bars; he follows, "All my rapper homies getting checks/ I know me, my bulls--- coming next." Spun over a jittering beat and transfixing MIDI programming, James sets the stage for the journey at hand by first establishing the hero's status in the present, faced with a challenge and driven to no end by the dream of success.
The dreamy R&B tinge of "You'll Be Fine" follows as his perspective begins to soften with a pang of anxiety and a questioning series of realizations. The entrancing voices of his sisters, Tori Tori and Lilah, sing a comforting, confident token: "You'll be mighty fine, yeah/ Known the climb." James retorts: "I've been holding on/ I've been breaking down/ I'm getting older, too/ I need savings now." On the surface, the forces that he feels most submissive to are financial; underneath, we find that it's James himself confronting his own self-imposed challenge of doubt, his confidence shaken and his vision fraught with barriers as unease settles in. We bear witness to a self-guided meditation as the influence of producers like Sounwave and 9th Wonder illuminate its rich fantasy.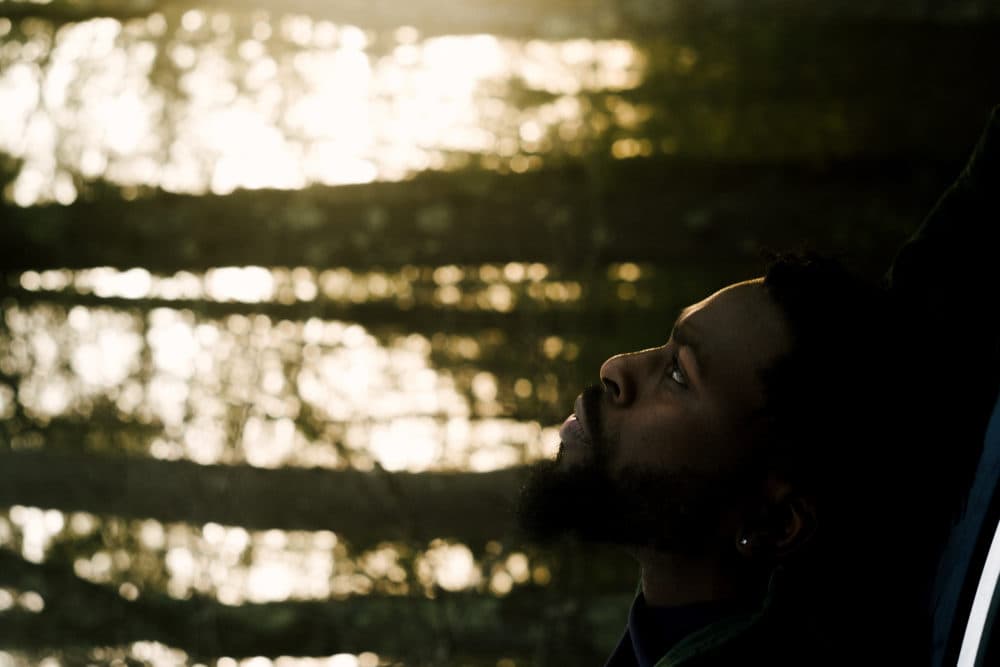 James has always been eager to open up about grappling with his hustle, but what we find on "Under" as compared to his previous work is the hangover of career high point. Up until 2019, James has become a brand synonymous with the cause and effect of hard work and reward. But what makes this release so pertinent and relatable is that it depicts a tiresome outcome, one that yields no pleasure or gain, but instead frustration without benefit. Instead of capitalizing on his own successes of the last decade — a glowing review from the Boston Globe, a career-altering Cheerios placement, an opening slot for Kendrick Lamar — James communicates that the struggle doesn't subside after achieving success, but instead it amplifies, and winning becomes more elusive as youth begins to fade.
He shows his revolt by lashing out at the material excess of influencer culture, as heard on the Flying Lotus-esque epoch "Spoiled Millenial," and the tense "No Law," the EP's dramatic peak that finds James at his most explicitly and descriptively violent in recent memory ("Heard they make a lot of money at funeral homes out here"). Both songs are clear sonic successors to the EP's preceding singles, particularly on the slinking beat of "Traumatized;" it's in these hardened moments where the contemporary likeness of Kendrick Lamar and J.I.D come to mind, especially on the former's "Backseat Freestyle." And like Lamar, James channels his hostility and trauma into a form of resourceful storytelling, painting portraits with broad strokes and a heightened surrealism that leaves no stones unturned.
But the influences of "Under" reach further back than the rapper laureates of the present. Much of the EP's music feels aligned to the spirit of mid-'90s Detroit and the inimitable genius of J Dilla. The vocal flow and beats, solely produced by James (with the exception of the Roho co-produced "Spoiled Millenial," and "You'll Be Fine," produced by James' brother Tedd Boyd), suggest his engrossment in the cerebral hip-hop of previous generations. Not only is each track immaculately produced, but each sonic landscape matches James' temperament along his expedition. Following the climax of "No Law" is the revelatory "When," a downtempo and sultry groove as velvety as a confessional curtain. "Still getting taught by the same lessons/ Damn near 30 with the same stresses," he spits as an empyrean voice blankets his vocal from above.
Ultimately, what James struggles to overcome is the manifesting insecurity that accompanies quotidian life. As we arrive at "Help," the EP's reflectively spirited closer, the chorale offers a humble request: "Tell me what you're all about/ So I can see you clearly." It goes unanswered by James, but he's already atoned over the last 15 minutes. Though he's fled his hometown streets, dealt with familial tumult and overcome financial instability, those problems haven't faded in the annals of time. Alternatively, they're a block of marble, meant to be chipped at and molded and processed. And like many of the great heroes memorialized in stone, James' story is still unfinished; truthfully, he's just getting started.
---
Latrell James' new EP "Under" is out Oct. 27.