Activists Claim Some Cities Shortchanged By Stimulus Formula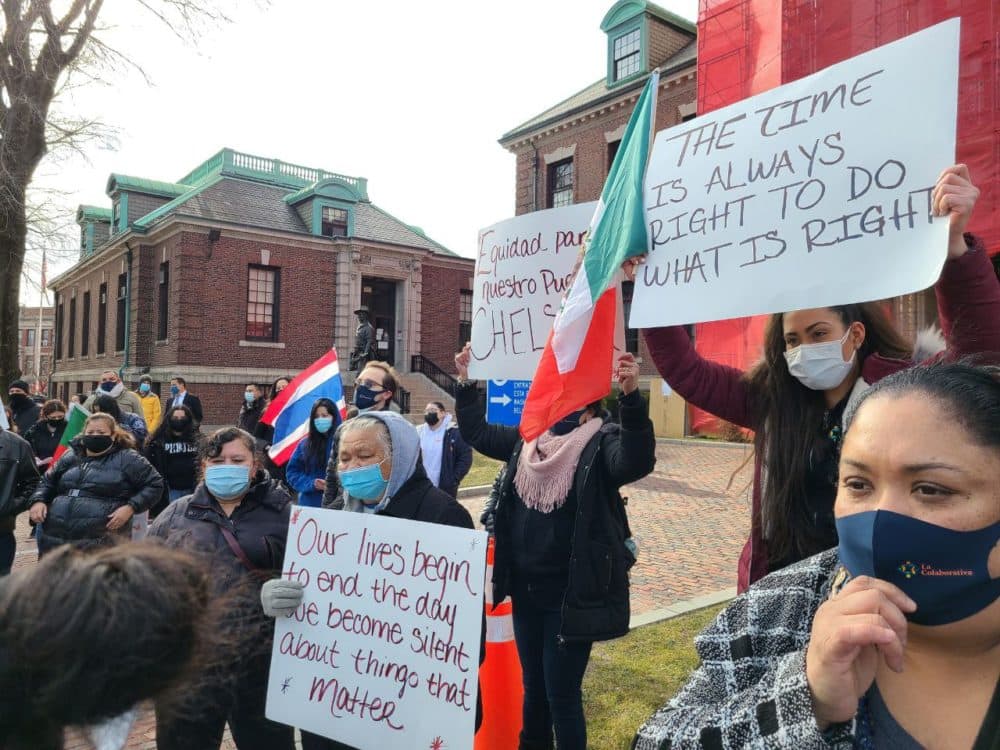 Some advocates are protesting the federal formula used to distribute billions of dollars in stimulus aid to cities and towns, saying it shortchanged some of the communities hit hardest by the pandemic.
For instance, Chelsea, a largely Latino community considered the epicenter of the outbreak in Massachusetts early on, is slated to receive $11.6 million. But Arlington, a Boston suburb with a similar population, is expected to receive more than triple that amount, according to the Massachusetts Municipal Association.
Roughly 100 protesters gathered outside Chelsea City Hall Tuesday afternoon to demand the state's Congressional delegation explain the way the money was divided.
"Shame on you," the group shouted.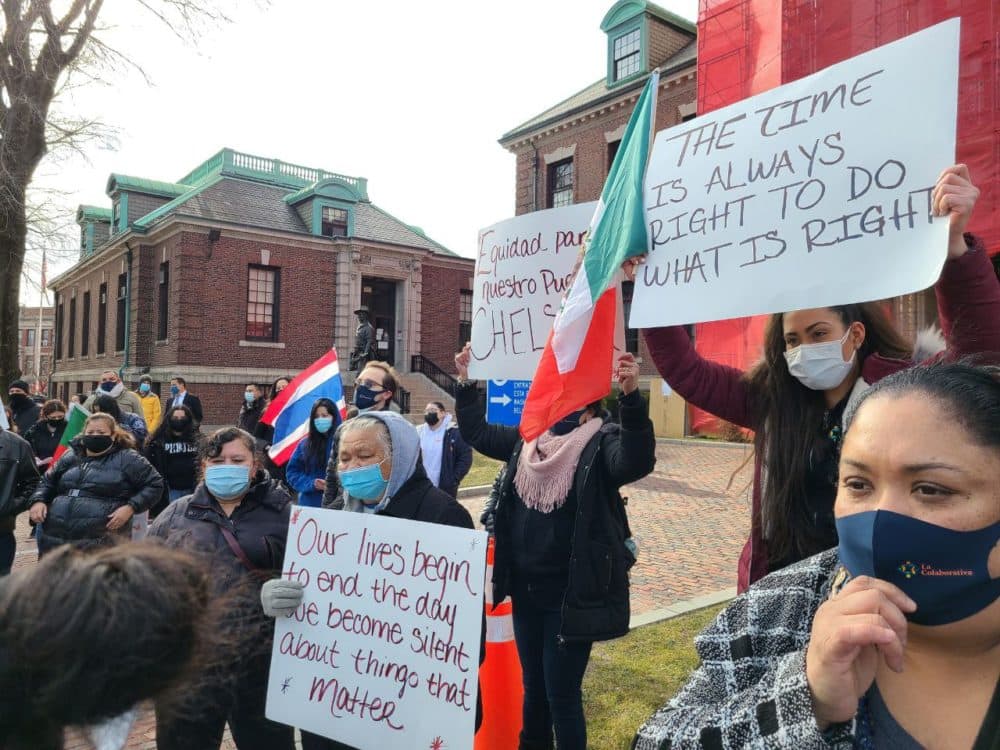 Most of the $3.6 billion set aside for municipalities in Massachusetts is based strictly on population size. But 37 larger communities are slated to receive extra funds, using a formula developed in the 1970s under the Community Development Block Grant program to aid cities with 50,000 or more.
The list of cities slated for extra money includes Boston, Worcester, Springfield, Quincy, Cambridge, Lowell, Lynn and Brockton. It also includes a handful of municipalities that once boasted more than 50,000 people but have shrunk over the decades, including Arlington, Northampton, Holyoke and Pittsfield. Critics were particularly upset that more affluent cities like Newton and Cambridge are in line to receive more than twice as much per person as poorer communities like Chelsea, Methuen and Everett that recorded high case numbers.
"We are outraged," said Gladys Vega, executive director of La Colaborativa, the organization behind Tuesday's protest. "This fund was created precisely to help communities like Chelsea."
"We had the highest rate of COVID-19 infections in the state, and for months our population has depended on receiving boxes of food to survive," Vega added.
Congressional insiders told WBUR that members were aware of the disparities. But they thought the old Community Development formula was the quickest way to deliver stimulus funds to cities. And three members of the Massachusetts Congressional delegation promised to make changes in the future.
"We must make our federal funding formulas better reflect the impact our most vulnerable communities are feeling, and as we look toward recovery," said Rep. Ayanna Pressley and Sens. Elizabeth Warren and Ed Markey in a joint statement.
Meanwhile, advocates hope the Baker Administration could use some of the $4.5 billion in stimulus funds awarded to the state to help make up the difference. In particular, they note that of the 20 cities hit hardest by the pandemic in Massachusetts, four are too small to qualify for the extra funding under the federal formula - Chelsea, Everett, Methuen and Randolph.
A Baker spokesperson pointed out that the administration had no role in developing the federal funding formula, but is working to "address the complex needs" of hard-hit communities and assessing the $1.9 trillion recovery package.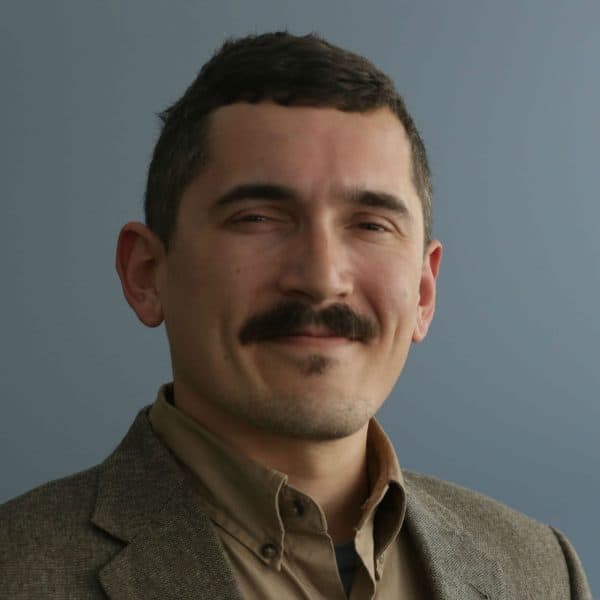 Simón Rios Reporter
Simón Ríos is an award-winning bilingual reporter in WBUR's newsroom.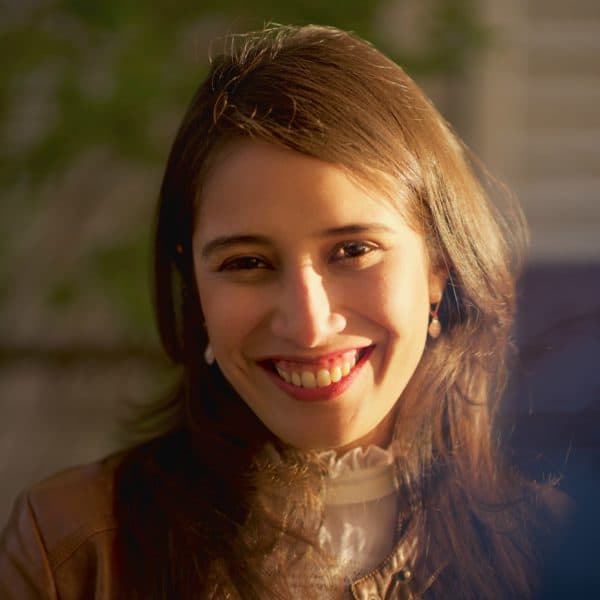 Tibisay Zea Cognoscenti contributor
Tibisay Zea is a Venezuelan journalist based in Boston.