More Than 1 Million Mass. Residents Fully Vaccinated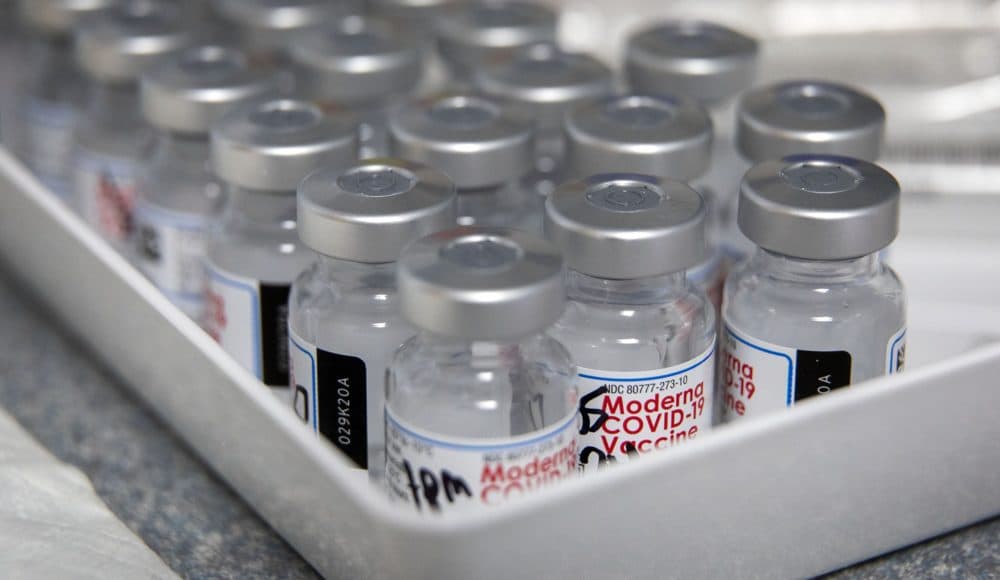 This article is more than 1 year old.
After a slow start and rocky logistics, more than 1 million Massachusetts residents have been fully vaccinated against COVID-19.
As of Friday morning, Gov. Charlie Baker tweeted that one million people have received either two doses of an mRNA vaccine (made by both Moderna and Pfizer), or a single dose of Johnson & Johnson's DNA-based vaccine.
The state began administering vaccinations in mid-December, starting with COVID-facing health care workers. Over time, the vaccination program grew and now includes educators in K-12 schools, people ages 65 and above and people who have two medical conditions known to exacerbate COVID-19 symptoms.
On Wednesday, Baker rolled out an eligibility timetable for all other residents in the state. Under the new schedule, all Massachusetts residents ages 16 and older will be eligible for vaccination by Patriots' Day, April 19.
Overall, 14.47% of Bay Staters have been fully vaccinated, ranking 12th among the states in that category, according to data from the Centers for Disease Control and Prevention.
Baker has been criticized for the slow start to the state's vaccination rollout, and for the technical snafus with the state's vaccination website, which initially could not handle the crush of users vying for precious few vaccination appointments. And local health officials have decried the state's continually shifting plan of attack, particularly the decision to abandon a long-held plan to vaccinate through local clinics run by public boards of health in favor of mass vaccination sites operated by private firms.
This article was originally published on March 19, 2021.