ICE Terminates Contracts With Bristol County Sheriff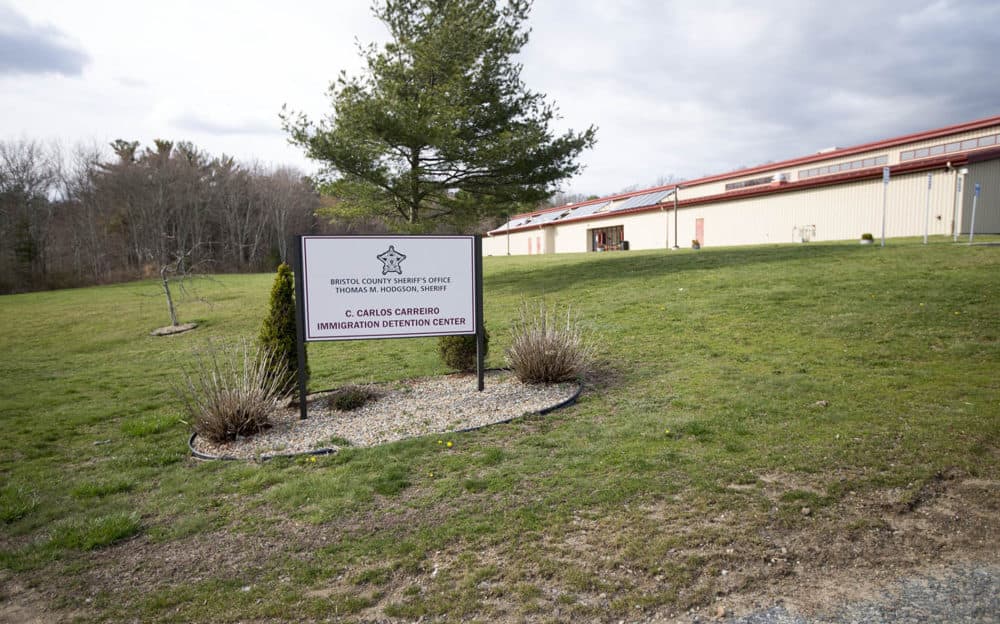 This article is more than 1 year old.
The Bristol County Sheriff's Office (BCSO) will no longer house federal immigration detainees after the Department of Homeland Security (DHS) on Thursday terminated contracts it previously held with the office.
Along with the housing contract, BCSO's participation in what's known as the 287(g) program was also terminated. This program deputized certain county officials to perform limited immigration duties.
The news follows a scathing report issued in December by state Attorney General Maura Healey which found Bristol County Sheriff Thomas Hodgson and his staff violated the civil rights of immigrant detainees during a violent altercation last May.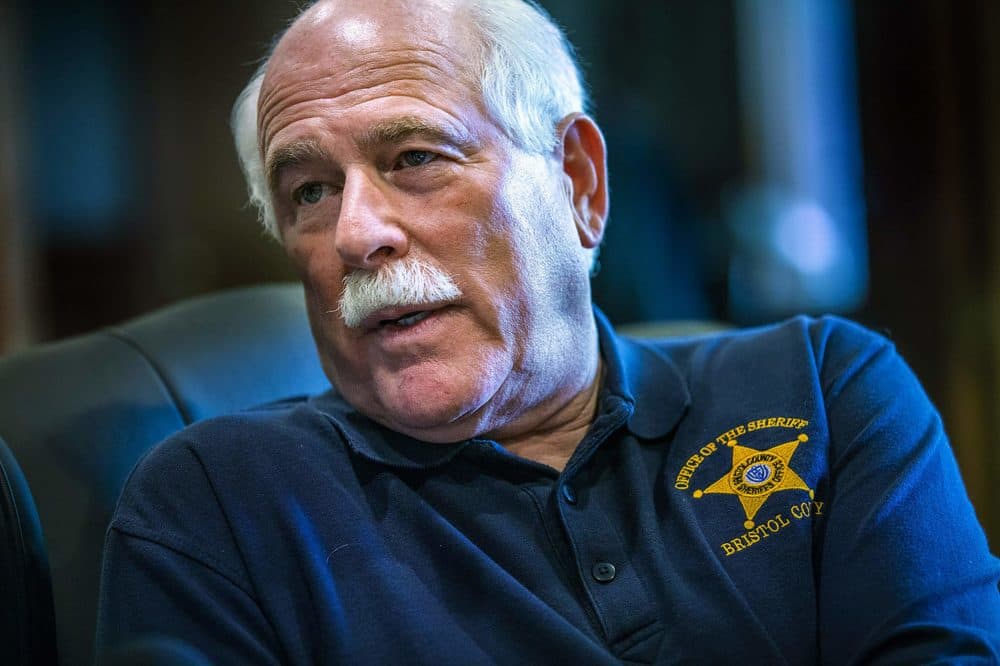 Healey applauded the move, saying in a statement that the investigation completed by her office showed a "callous disregard for human life and dignity" on behalf of Hodgson and his staff, documenting the use of excessive force including pepper spray and pepper-balls, anti-riot shields and canines.
In a memo to ICE Acting Director Tae Johnson, U.S Department of Homeland Security Secretary Alejandro Mayorkas wrote, "Allow me to state one foundational principle: we will not tolerate the mistreatment of individuals in civil immigration detention or substandard conditions of detention."
In a statement shared Thursday afternoon, Hodgson called the termination of ICE contracts a "political hit job," vowing to fight the move.
"This decision puts the people of Bristol County, the Commonwealth of Massachusetts and the United States of America at greater risk of being victimized by criminal illegal aliens. While Sec. Mayorkas and the Biden administration are turning their backs on the people of our great country, I will not."
The ACLU of Massachusetts, which has advocated in the past for the end of 287(g) contracts, called the move by DHS long overdue.
"We are heartened by the Biden administration's termination of these contracts, and the ACLU commends Senator Warren and Attorney General Healey for their commitment to the issue," said Carol Rose, the executive director of ACLU Mass. "By shuttering detention facilities with a track record of problematic conditions and ending local collaboration with ICE, we can work together toward a fairer and more humane immigration system."
Lawyers for Civil Rights and others filed a class action suit in March 2020 on behalf of immigrant detainees held in BCSO custody. The suit claimed ICE detainees lacked soap and toilet paper and that overcrowded conditions didn't allow for social distancing during the pandemic. In April 2020, a federal judge ordered the rolling release of immigrants.
The remaining seven individuals held in BCSO's immigration detention unit will be transferred to another facility.