Boston Harbor Islands Named One Of America's Most Endangered Historic Places
The Boston Harbor Islands have made it onto an annual list of America's 11 Most Endangered Historic Places. The nonprofit National Trust for Historic Preservation compiles the the list, which draws attention to historic places threatened by neglect or development. In the case of the Harbor Islands, the risks come from climate change, sea level rise and erosion.
More than 300 places have been listed in the 33-year history of the endeavor, and in that time, fewer than 5% of listed sites have been lost, according to the group's website. Past years' lists have included the Gay Head Lighthouse in Aquinnah and the Malcolm X House in Boston.
The historical significance of the Harbor Islands goes a bit farther back — about 12,000 years, says Elizabeth Solomon, an elder of the Massachusett Tribe at Ponkapoag.
"The Harbor Islands are one of the few areas in greater Boston that are relatively undeveloped, and that means it's one of the places where there is potential for great archeological richness," says Solomon, who notes the Massachusett Tribe holds the islands sacred. "The history of our people is in the ground there."
Other tribal groups have strong ties to the islands as well, says Solomon, and are actively engaged in their protection.
The Harbor Islands are also layered with artifacts from early American history, like forts from the Revolutionary War and the War of 1812, as well as remnants of hospitals, factories and prisons.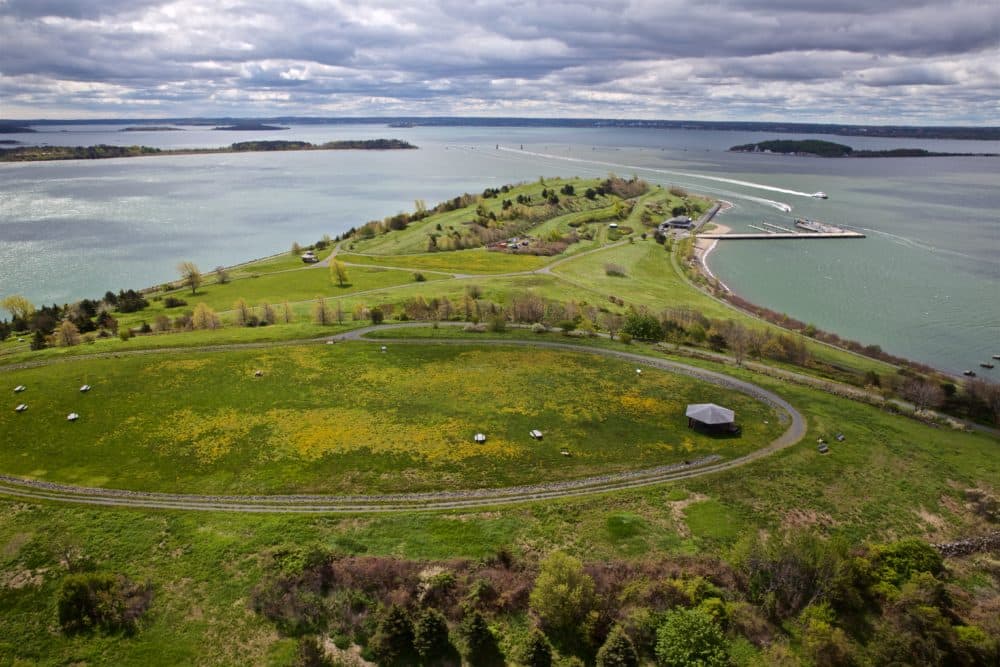 The islands are also ecologically important, as North America's only cluster of drumlin islands, and a habitat for coastal nesting birds.
A spokesperson for the trust says that the "designation underscores the critical importance of the many efforts now underway to save the islands and their history," citing ongoing projects by the National Park Service and Boston Harbor Now, and Boston's archeological climate action plan for the islands, which is under development.
"It's a real step forward that the trust has listed the islands as endangered resources," says Paul Kirshen, a professor at the UMass Boston School for the Environment. "It's good to bring attention to this issue."
Kirshen directs the Stone Living Lab, which looks for ways to help vulnerable coastal regions adapt to climate change. The lab works with with nature-based solutions, which Kirshen hopes to test on the nor'easter-battered Harbor Islands. Some of the ideas — like repurposing crumbling sea walls into makeshift reefs — could serve multiple ends, like preventing erosion while providing habitat for marine life. And successful ideas could be exported elsewhere, he says.
"Because most of the world lives in urban coastal areas that face these kinds of threats, the whole world is interested in nature-based solutions," Kirshen says. "They're so much more attractive and effective than traditional hard concrete structures."