At One Neighborhood Rock Club, Returning Crowds Bring Anxiety And Hope
Resume
When Massachusetts shut down in March of 2020, Jay Balerna figured his Jamaica Plain bar, the Midway Cafe, would only be closed a few weeks. So he hired someone to give the club a facelift while it sat empty.
"I'm like, 'Put a coat of polyurethane on the bar every day,'" Balerna says. "And then after three weeks he's like, 'That's 20 coats, should I keep going?' And I'm like, 'That's more than is on a boat!'"
The Midway's bar is still as shiny as a brand new sailboat more than a year later. The paint on the walls has been touched up, and the club scrubbed top to bottom.
Now Balerna can finally get it dirty again.
On May 17, Governor Baker announced that all COVID restrictions would lift at the end of the month. The news was a boon to music venues like the Midway, which struggled to stay afloat under some of the most stringent pandemic restrictions in the state. These rules were aimed at limiting capacity in loud, crowded spaces where COVID-19 is more likely to spread. But with vaccination rates rising, venue owners like Balerna are hopeful that audiences will return.
"It's such a relief," he says. "I'm psyched to just let people be people and hang out like we did before."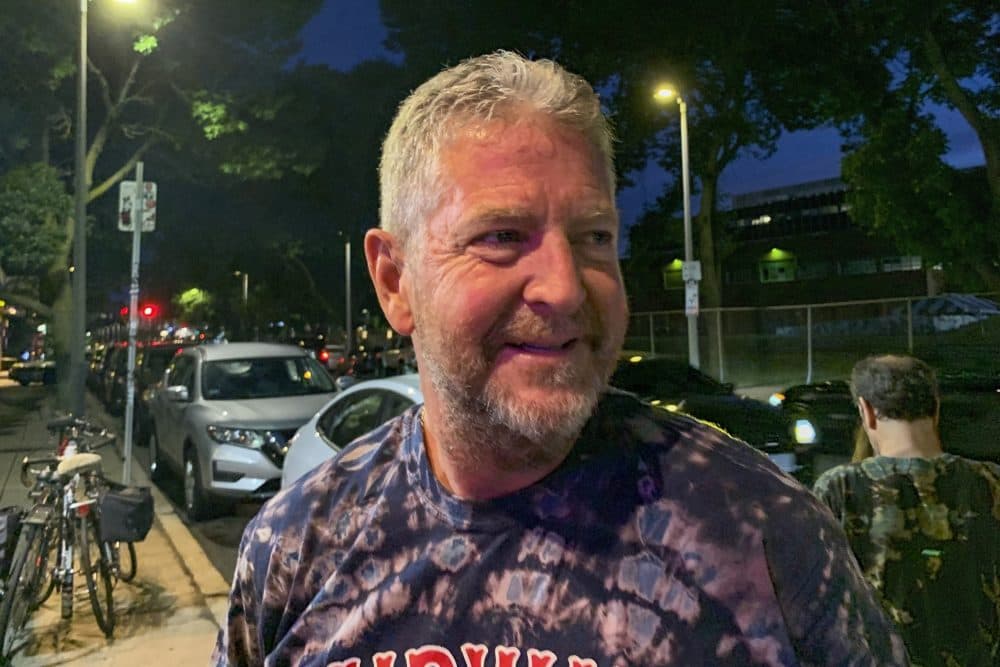 The past year has been the hardest in Balerna's more than three decades running the Midway Cafe. Over the years, the beloved neighborhood rock club managed to survive as other venues shuttered, felled by rising rents and thinning crowds. Then came the pandemic.
"I've been running a live music place for 30 years, so I know how to keep booze on the shelf, keep the bands relatively happy, keep the employees relatively happy, keep the stealing to a minimum," Balerna says with a chuckle. "And all of a sudden, it's like, take all that stuff that you know how to do, take that right off the table. You're gonna learn how to fill out grants!"
That's exactly what he did, scraping by with a patchwork of grants and loans. Balerna estimates the Midway accrued over $100,000 in debt. He is waiting to find out if a large federal grant will come through to alleviate the daily costs of running the bar. He took out an equity line on his house, and filed for unemployment, something he never thought he'd have to do.
But the hardest thing was the stress. As the bills mounted, Balerna started having panic attacks.
"All of a sudden I feel like I'm going to throw up, on the edge of tears," he says. "And then I got to go home to my three kids and I got to be like, 'Hey, everything is great!' ... So you just have these little private terror moments."
It helped when Balerna was able to livestream concerts from the club, and then open a few nights a week for seated audiences at partial capacity. He's even more hopeful now that the bar can open fully.
But the sudden announcement left him little time to prepare. The club's bookers are racing to fill the schedule, which could take weeks. Some of the Midway's popular staples — like Queereoke, the weekly LGBTQ dance night — aren't ready to resume live shows. And not everyone feels safe attending crowded concerts. Balerna will only relax when audiences are back to pre-pandemic levels, which he thinks could take some time.
"Everybody's digesting this thing different," he says. "I'll be happy when I get back to the way that it used to be."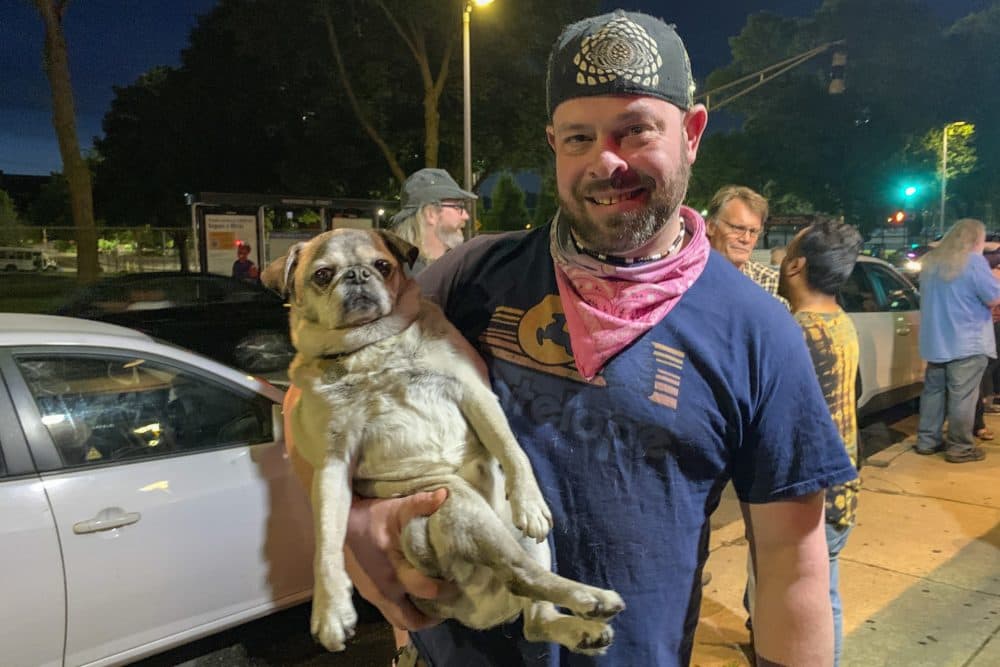 The first real test comes on the first Friday in June. It's the 10th anniversary of Hippie Hour, the Midway Cafe's popular Grateful Dead night. As Balerna predicted, the club isn't quite full. But the dance floor is packed. Friends hug each other ecstatically as the band lopes through a rambling rendition of "Tennessee Jed." A pink balloon bounces lazily over the heads of the crowd.
Outside on the sidewalk, Hippie Hour regular Jess Gard marvels at the events of the past year.
"I had a low level of anxiety the entire time," she says. "It felt like a weird science fiction movie."
Gard volunteered to help out when the club reopened for seated concerts. She took temperatures at the door and made sure everyone wore masks. Now she's glad things are getting back to normal.
"For [months], I've been telling these people they can't dance. These people, my friends — no dancing!" Gard exclaims.
Now they're allowed to dance again. This, more than anything, signals a return to normalcy. A return to the tight-knit community Gard loves.
"This Friday ... was like some people's church on Sunday," she says. "It's really very nourishing to the human spirit."
More people spill onto the sidewalk as the evening wears on. Midway booker Heather Timmons is one of the only ones wearing a mask. "I am still a week from being fully vaccinated so I am not comfortable not wearing one yet," she explains.
Timmons is scrambling to manage the flood of emails from bands wanting to play. She's not sure what the next few months will bring. "I think summer's going to be a little weird for shows everywhere, just 'cause a lot of people still aren't comfortable," she says. "But ... tonight, for example, has exploded, and feels pretty normal."
Balerna stands by the front door with Midway regular Billy Squire. Squire poses a question: how does it feel to have survived the pandemic?
"Do you got nine lives, or what, man?" he asks.
But Balerna isn't ready to claim victory just yet. He still has a big financial hole to dig out of. "You gotta look at the rungs of the ladder you come up, I guess," he says. "I just keep looking up."
Back inside the club, the band starts to vamp. Frontman Mark Pelletier addresses the crowd.
"Babies have been born. People have gotten married, people have gotten divorced. People have passed on, and we mourned that together," he says. "[It's a] lovely little happy family that we built here, and [it's] just so nice that we get to do it all again."
The band cranks up and the crowd starts to move. It almost feels like the way it used to be.
Correction: An earlier photo caption misidentified the name of the band. The band pictured is The Mystical Misfits, playing with guest drummer "Uncle Johnny" Frazee. We regret the error.
This article was originally published on June 10, 2021.