As CDC Considers 3rd COVID Shot For Immunocompromised, Son Remembers Father Who Died
Resume
On Thursday, an advisory committee to the Centers for Disease Control is considering whether certain people with weakened immune systems would benefit from getting an additional COVID vaccine shot.
The people targeted would be those with cancer, organ transplants, rheumatologic or other conditions who have been vaccinated.
Studies have shown the vaccinations may not be enough to ward off COVID and its variants. But an additional shot could help do the job.
The discussion of an additional shot comes too late for David Roseman. He contracted COVID and died less than a month ago at his home in Boston.
He was 91 years old. Roseman had been a Superior Court judge who made a bold decision in 1989 to overrule the School Committee and keep nine Boston public schools from being closed or consolidated. He was later an assistant U.S. district attorney. He fought cancer — both melanoma and, more recently, lymphoma — and was fully enjoying his life. He had some serious underlying health concerns, but was doing well and was fully vaccinated.
His son, Stuart Roseman, joined WBUR's All Things Considered to talk about him.
Interview Highlights
On Roseman's 1989 decision about Boston Public Schools, and his life after retirement: 
"The idea was that they were trying to fix some budget holes and they were closing schools. So I used to commute from Cambridge out to Acton where I lived, and the guy sitting next to me on the train saw me reading the article in the paper about that case, and he started talking about it. I said, 'You know, this is my dad.' And he looks at me, [and] with this really thick Boston accent he goes, 'You tell your dad that he's good people, he's just good people.' And I just was struck by that."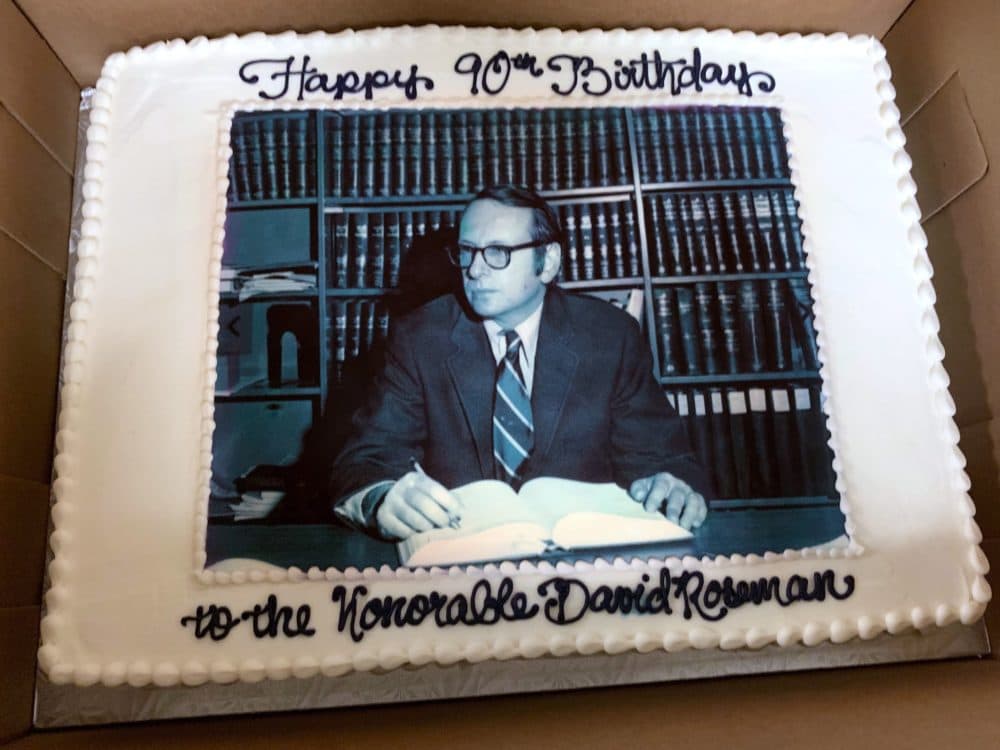 "After he retired, he became obsessed with jazz piano. After that, he got obsessed with writing this mystery book that he eventually self published."
---
More from WBUR
---
On the COVID-19 risk to vaccinated people with weakened immune systems:
"I actually didn't realize the risk that immunosuppressed people like my dad have, even though they're fully vaccinated... In hindsight, my dad should have treated the vaccinations as, you know, like a Band-Aid... He was going to restaurants. He was meeting with friends. He wasn't curtailing his activity as if he wasn't vaccinated, which in the end, it turns out he really wasn't. I mean, he was vaccinated, but it wasn't effective ... and he should have been wearing a mask. He should have been careful about going inside rooms full of strangers. And I have no doubt that the doctors talked to him about it, but the gravity of the situation just — I didn't know. He didn't know. Or at least we didn't fully realize how at risk he was."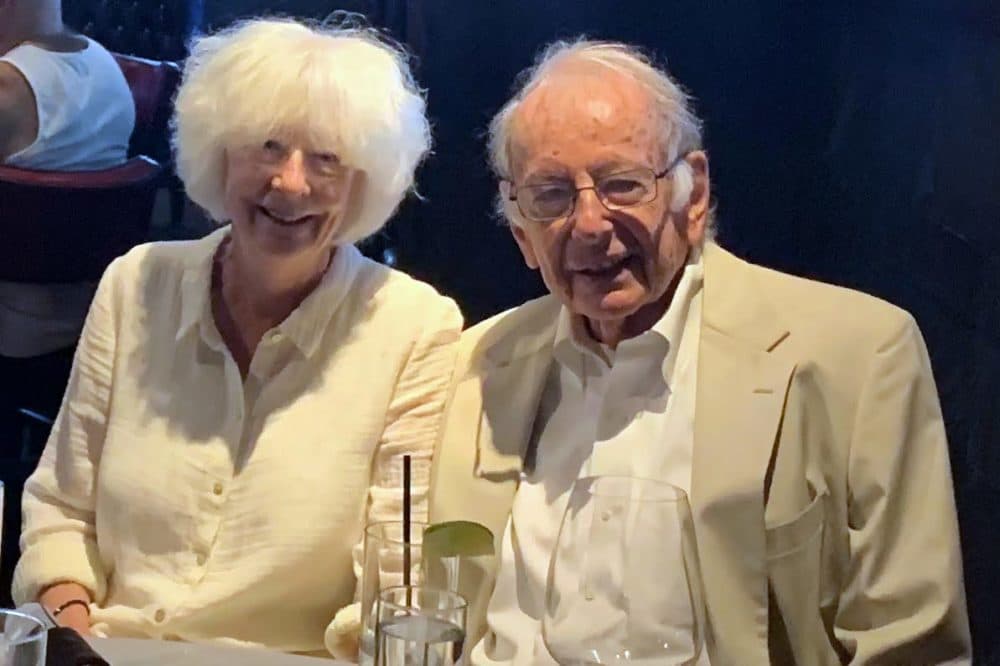 On the idea of an additional shot of the vaccine:
"I'm in favor of the third shot, if it's effective. [COVID is] an awful way to go. It was very quick, but it was just an awful way to go. My dad in the end just withered away. You lose the ability to be able to express yourself. I mean, he was just so sick and so uncomfortable. And the fact that it's avoidable just makes it untenable. Nobody else should die from this disease. Nobody should wither away and die like my dad did."