Probe Clears Former Fitchburg Shelter Director Of Assaulting Homeless Clients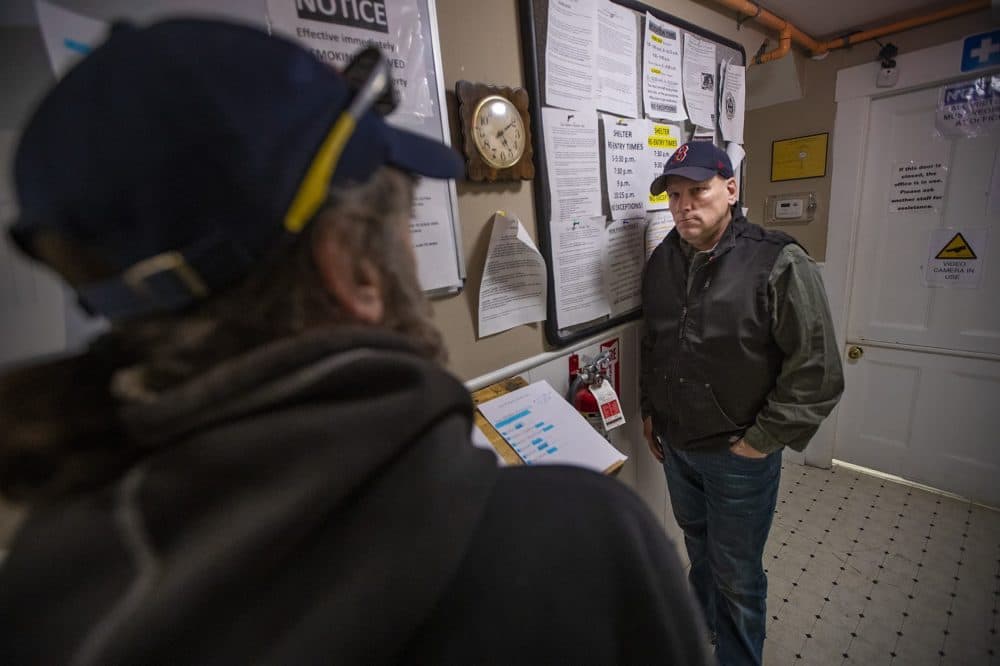 An independent investigation has found "insufficient evidence" that the now-former manager of a Fitchburg homeless shelter operated by Our Father's House sexually and physically assaulted people seeking help from the organization.
The shelter hired an outside attorney to conduct the investigation after advocates alleged at a Fitchburg Human Rights Commission meeting in January that Kevin MacLean, the organization's longtime director of homeless services, abused guests.
Advocates who spoke at the meeting say they had been reporting those allegations to law enforcement authorities and other government officials for years.
Fitchburg Police launched their own investigation after the meeting and encouraged anyone who had experienced mistreatment by MacLean to come forward. Police closed the investigation in April, saying they had been unable to find any evidence of criminal wrongdoing.
MacLean was placed on paid leave in late February and resigned June 1.
MacLean has not responded to a request for comment. He refused comment when reached by WBUR after he was placed on leave and when he resigned.
According to a written statement from Our Father's House regarding the findings, MacLean's resignation came "after refusing several requests to be interviewed by OFH's investigator."
The investigator interviewed 21 people, including current and former staff of the shelter, community members and law enforcement personnel. He also reviewed documents including personnel files. Seven people in addition to MacLean refused to be interviewed. The investigator did not interview anyone who claimed to be a victim of physical misconduct, according to the release.
In the statement, the chairman of the Our Father's House board, Robert Antonioni, called the investigation a "thorough vetting" of the allegations against MacLean and the staff's handling of the complaints.
"The findings show our staff took all of these allegations seriously, documented them, and took appropriate action on them before and during the investigation," Antonioni said.
Our Father's House said it is working to strengthen workplace conduct and training policies.
Doug Pizzi, a public relations consultant hired by the organization, said the executive director, Judith Nest-Pasierb, and board would have no further comment.
The Our Father's House shelter is the only permanent emergency shelter for unaccompanied adults in the Fitchburg-Leominster area. Like other emergency homeless shelters in Massachusetts, it receives funding from the state and federal government, as well as private donations. Our Father's House also runs a family shelter, two sober houses and a housing assistance program.
State Representative Natalie Higgins, a Democrat from Leominster, says Our Father's House guests, their loved ones and community advocates brought complaints about MacLean to her for several years. Higgins said she reported those concerns to Our Father's House leadership, along with notifying the Office of Attorney General Maura Healey, the state Department of Housing and Community Development, and the U.S. Department of Housing and Urban Development.
Those state and federal agencies won't say whether they've conducted investigations or taken any other action.
WBUR obtained records from the Department of Housing and Community Development, which funds emergency shelters, showing agency employees expressed other concerns about the shelter — including unease about the shelter's policy of requiring people to prove they are homeless.
In one email, a department worker told MacLean she knew of no other shelters in the commonwealth with such policies. The agency also noted complaints of people being turned away from Our Father's House for reasons including alcoholism and mental illness.
Two community advocates who work with people dealing with substance use, Tara Rivera and Susan Buchholz, tell WBUR they reported complaints they had received surrounding MacLean and Our Father's House to other authorities, including Massachusetts State Police and the U.S. Attorney's Office for Massachusetts. They provided emails showing their communication with investigators from those agencies in 2018 and 2019, respectively. State Police did not respond to WBUR's requests for information as to what happened following the advocates' reports. The U.S. Attorney's Office says it does not confirm or deny the existence of investigations. 
Higgins is calling for a complete overhaul of the Our Father's House administration.
"I think that those shelter beds are an incredible resource for the community, but the trust has been broken with the homeless residents who seek services there," she said.
Higgins said she's been urging the state to encourage and fund the development of non-congregate emergency shelters, such as shelters in converted hotels or motels, where people might feel safer. The state provided funding for a temporary shelter in the Days Inn in Leominster, which opened in January and remains open.
---
More from WBUR
---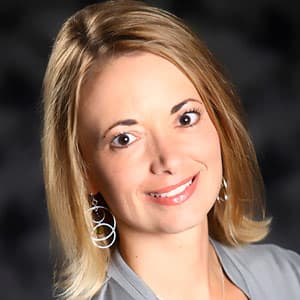 Lynn Jolicoeur Producer/Reporter
Lynn Jolicoeur is the field producer for WBUR's All Things Considered. She also reports for the station's various local news broadcasts.