Despite Lack Of State Mandate, Boston Will Require Masks For Public School Students This Fall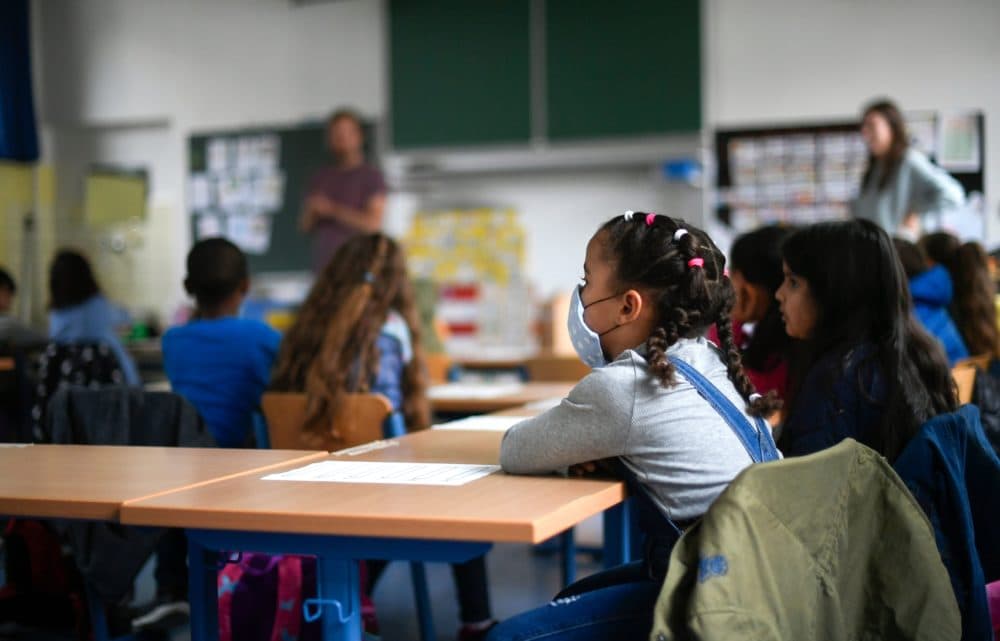 This article is more than 1 year old.
Boston Public School students will be required to wear masks when classes resume in September.
Acting Mayor Kim Janey said children are already wearing masks for summer school and other city programs, and that policy will continue as COVID vaccines have yet to roll out to younger kids.
"As folks know, there are a number of children who still are not eligible for the vaccine," Janey said.
Her decision follows the advice of the American Academy of Pediatrics, which recommends all students over the age of 2 and school staff wear a mask when classes start.
The policy will apply to buses as well as BPS buildings.
Gov. Charlie Baker said Thursday he has no plans to reinstate a mask mandate for students on the state level, despite urging by lawmakers.
---
More from WBUR
---
The Boston Teachers Union said it agrees with Janey's decision, with hopes it can be reevaluated when children under the age of 12 become eligible for a vaccine.
"In the interim, this is the more cautious and safe decision — as much as it's an inconvenience for everyone," Jessica Tang, the union's president, told WBUR.
Tang said the mask rule will help protect vulnerable kids, their families and Boston communities still grappling with low vaccination rates.
Sept. 9 is the first day of school for most Boston Public School students.
This article was originally published on July 23, 2021.