Theater Lovers Find Relief And Togetherness At Shakespeare On The Common
Resume
Theater lovers and makers have been bereft without live performances for so many months. But after a pandemic-forced hiatus last summer, Shakespeare on the Common is back in Boston through Aug. 8 with a free, transportive fix for families and drama buffs.
The iconic summer production's long-awaited return brought a feeling of the beforetimes to a slightly hazy but lovely evening. People trickled through the check-in point to claim their spots in a sea of blankets and low, folding lawn chairs.
A recorded announcement welcomed the audience to the Commonwealth Shakespeare Company's 25th season, which was postponed in 2020. "This summer, we are proud to present Shakespeare's masterful tale of magic, betrayal, revenge and family: 'The Tempest,'" it said.
This is a favorite for Jamaica Plain resident Stanley Sayer. "I'm here because I really love this play," he said.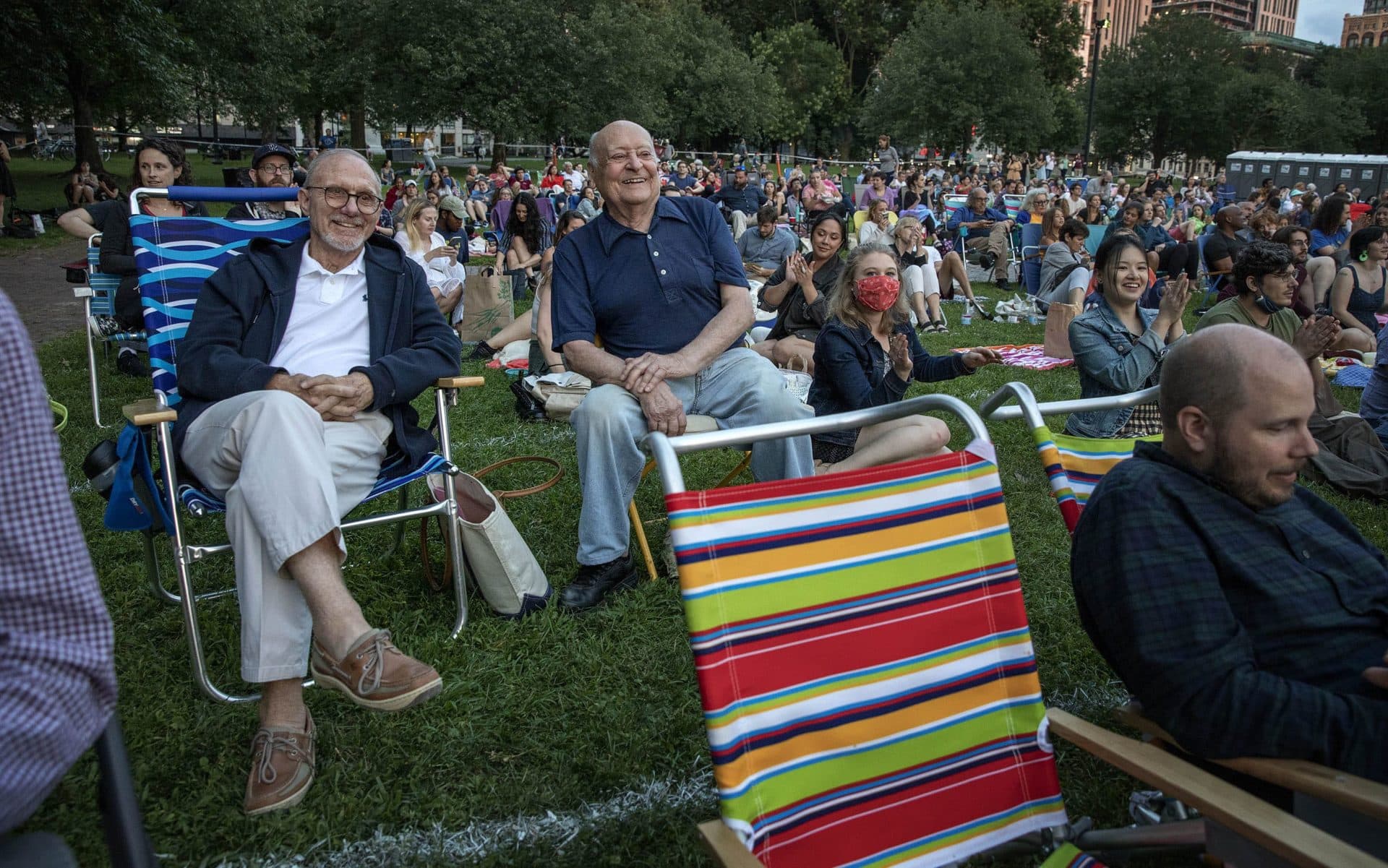 Sayer is a big fan of the bard and was giddy because he hasn't seen live theater since before the pandemic hit.
"I can't tell you how wonderful it is," he said, laughing. "And tonight it's great weather, and the crowd looks like they really are desperate for seeing live theater themselves. So, I know I'm going to enjoy it — everything about it is just right."
But some people felt a little nervous, including Amanda Dee, a rising junior at Northeastern University.
"This is the first time I've seen something in person," she said, "and also the first time I've been around this many people."
Because of capacity restrictions, fewer people can attend than in the past — about 2,500 instead of 5,000 to 7,000. Other COVID protocols were in place, like pre-registration, no-intermission and masks for production staff.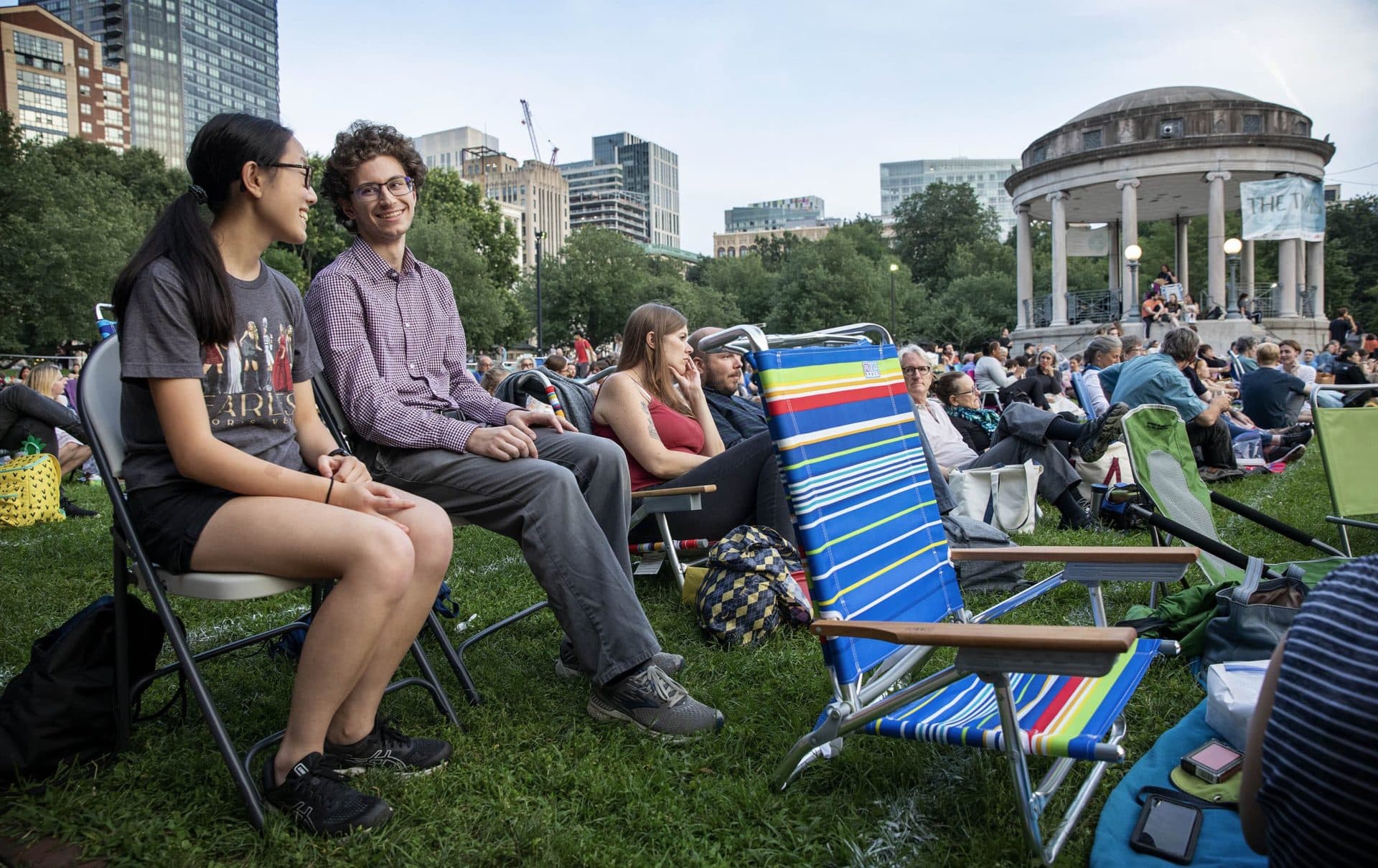 When Commonwealth Shakespeare Company founding artistic director Steven Maler got on stage, he told the crowd he was delighted by the turnout.
"We are so grateful to be here, so thrilled to be able to be presenting our work again," Mahler said. "But we also want to take a minute to recognize that this has been an extremely challenging time for people here in Boston and Massachusetts and the U.S. and, frankly, all over the globe."
The past year's unprecedented reality dovetails with the wild tale of "The Tempest." It begins with a cast of characters on a ship fighting rain and rough seas conjured by the magician Prospero. His maelstrom strands them on a mysterious island.
"The pandemic itself has been just a perfect storm," production manager Jenna Worden said. "Really everything in this last year — with the renewed racial reckoning that this country is going through, in addition to the pandemic itself — I think everyone's ready for a break in the clouds, so to speak, and hopefully this offers that to our audience."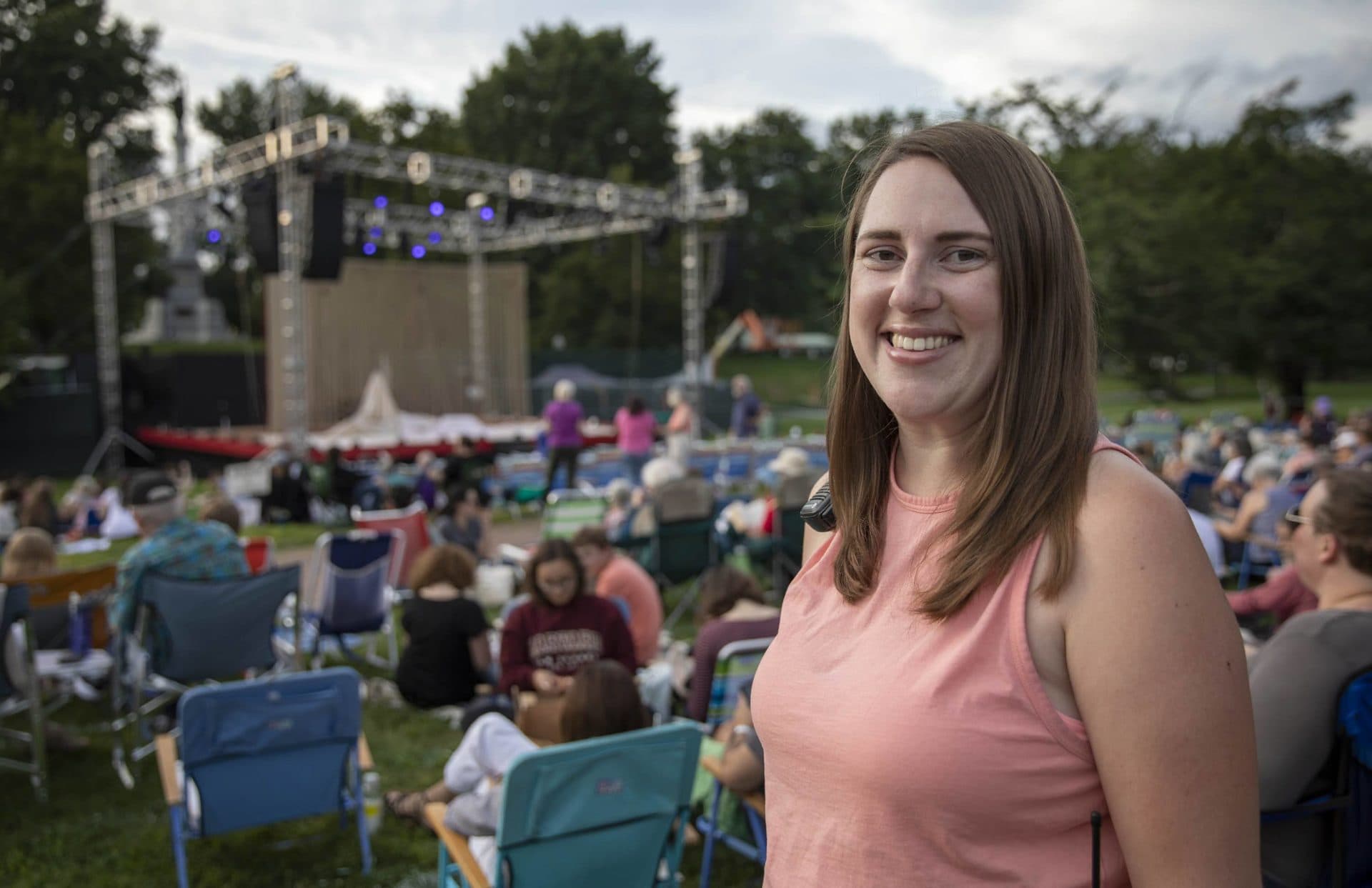 For Worden, it's been a huge relief to be able to pay the professional actors who've been struggling without work during the pandemic. Now they're able to do what they love for flesh-and-blood spectators huddled on the grass.
"The Tempest" is laced with lush, acrobatic language and boisterous humor often delivered by drunken, cavorting characters. The audience members vacillated between cracking up over the farce and being spellbound by the musical interludes that floated up and into the night air.
Throughout the play, Prospero — aided by the spirit Ariel — manipulates the others for abandoning him at sea 12 years earlier. But in the end, the magician embraces forgiveness.
"Release them, Ariel," Prospero actor John Douglas Thompson said on stage. "My charms I'll break, their senses I'll restore, and they shall be themselves."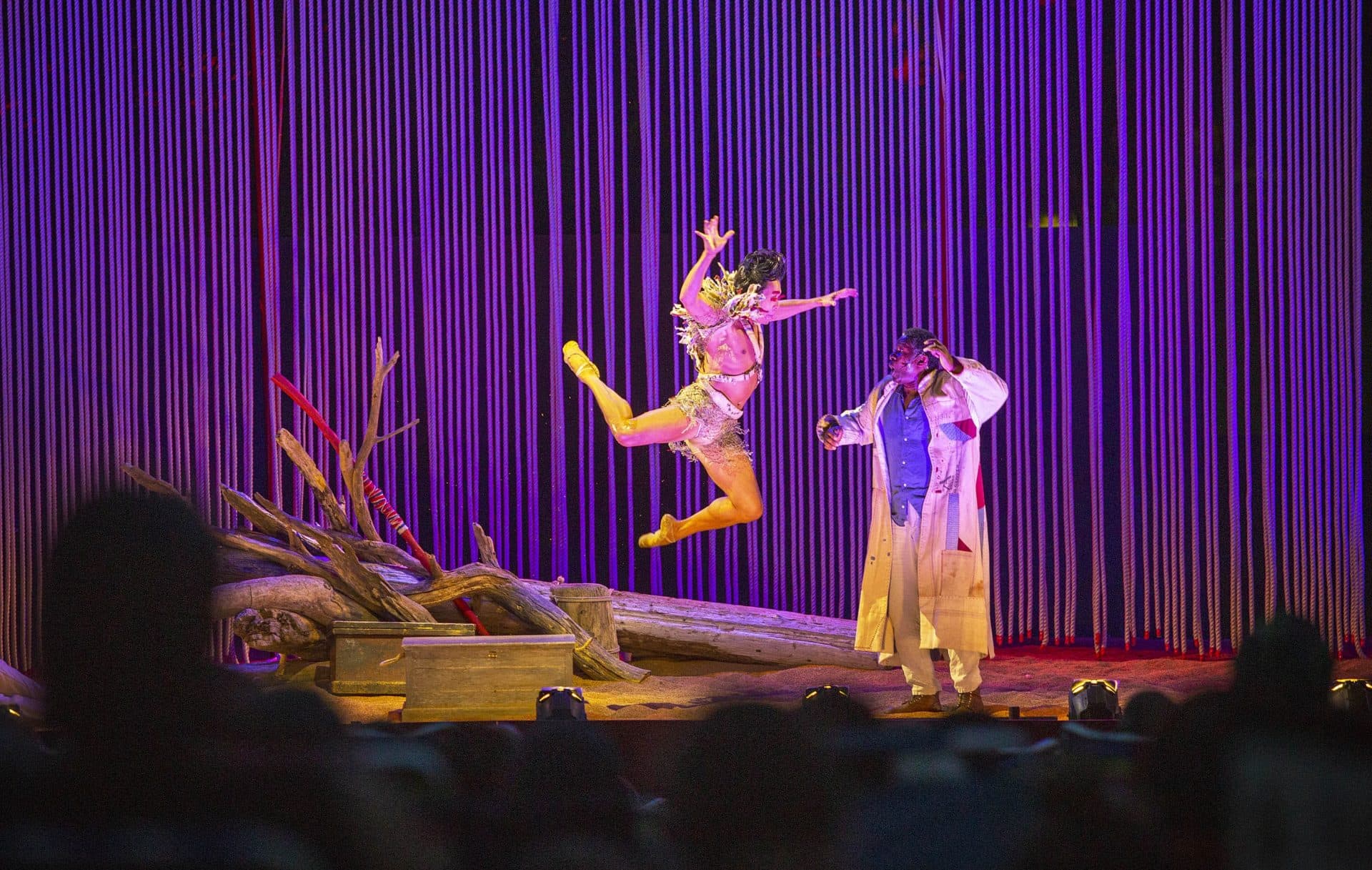 Prospero's message of reconciliation spoke to audience member Jill Falk of Weymouth in such divided times. She's long believed in the power of live theater and said The Tempest harnessed it well.
"It made me smile and laugh and open my heart," Falk shared as she walked to her car after the play ended. She said she loved, "hearing the other people in the audience, connecting with them, and hearing them clap and what they liked."
The audience's applause plays a critical role in Shakespeare's story. The crowd's approval is what frees the actors, and especially Prospero, from the island so he can return to a normal life. Making that connection, Bunker Hill Community College student Nicholas Gene Mankiewicz said staging "The Tempest" in this moment felt both surreal and serendipitous.
"I think it was healing for the community as well, because a lot of people were talking to each other," he said of the crowd's re-entry into live theater. "It's a perfect play to have people be released back out into the world."