Federal Lawsuit Alleges Officers 'Terrorized' Prisoners At State's Max Security Prison
Two men incarcerated at Massachusetts' maximum security prison have filed a federal lawsuit alleging that prison officials brutally retaliated against prisoners after an assault on correction officers early last year.
The federal civil rights lawsuit, filed Monday, alleges that state prison officials conspired to punish prisoners for the January 2020 assault, which injured three correction officers. The suit claims that special teams of officers were brought in after the attack and rounded up prisoners, some of whom were later beaten, Tasered or attacked by dogs.
The two prisoners who are plaintiffs in the suit — Robert Silva-Prentice, who is Black, and Dionisio Paulino, who is Latino — say after tactical officers strip-searched them and confiscated everything in their cells, they were placed in another cell that was known to be outside the view of prison surveillance cameras. In that cell, the men say they were attacked by special officers, many of whom were not wearing name badges.
"Many prisoners were unable to identify which squad members forcibly entered their cells, called them racial and ethnic slurs, beat them, kicked them with shod feet, shot and sprayed them with chemical agents, commanded dogs to attack, and/or committed other acts of misconduct," the suit says. "The Defendants' true goal was to terrorize and beat the Plaintiffs as payback for the acts of other Latino and Black prisoners and to create an atmosphere of terror."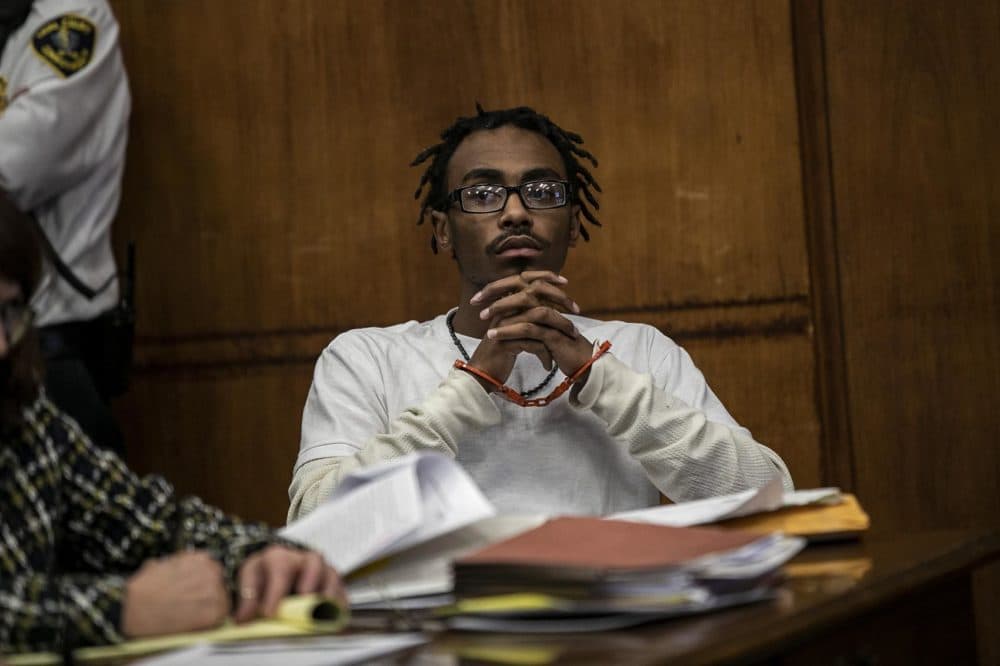 The lawsuit names dozens of state prison officials, including retired Public Safety and Security Secretary Thomas Turco and Department of Correction Commissioner Carol Mici. The suit says Turco and Mici gave the tactical teams "the green light" to respond as "they saw fit" even though many of the prisoners involved in the assault on correction officers had been moved out of Souza.
Shortly after the January assault, the Department of Correction acknowledged that special officers were brought in to restore order and prevent future attacks. The DOC denied that the officers were violent.
In response to a request for comment, a spokesperson for the DOC says the department does not comment on ongoing litigation.
The lawsuit also alleges that prison officials punished Silva-Prentice and Paulino when they filed grievances and when Silva Prentice was planning to testify about not being able to access his legal documents and his attorney.
"When the Plaintiffs dared to complain by filing grievances and a lawsuit, the Defendants expanded the goals of their conspiracy to include retaliation for these First Amendment activities, discrediting the Plaintiffs, and punishing them with, inter alia, false charges, baseless guilty findings, and months-long stays in solitary confinement as part of a massive coverup and to ensure such conduct could occur again in the future with impunity," the suit claims.
The suit, filed by attorneys Patricia DeJuneas and Bridget Zerner, seeks $6 million dollars in damages.