Rapper Merci D. emits confidence in new song 'Energy'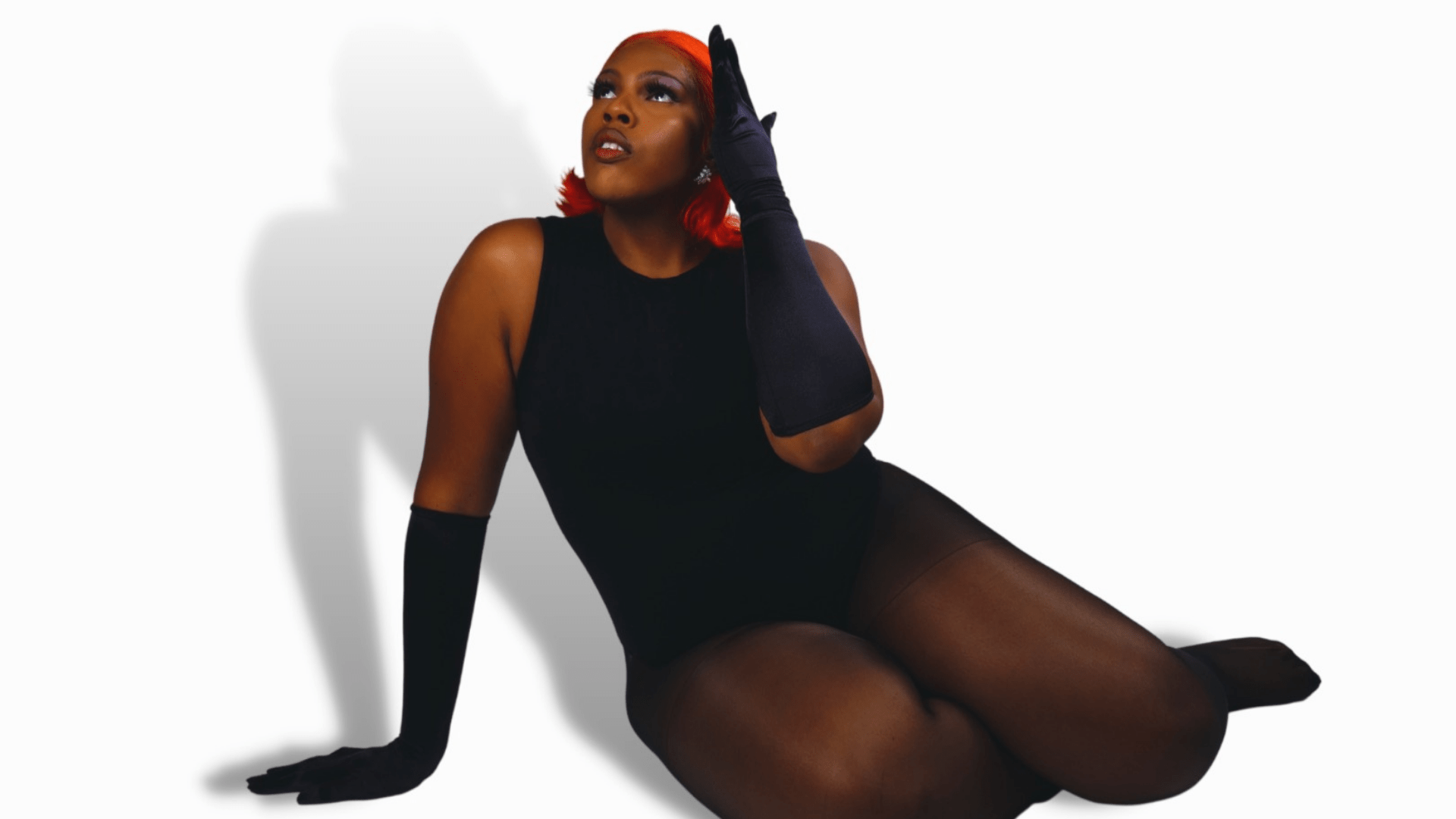 This article is more than 1 year old.
This is an exclusive song premiere, part of WBUR's effort to highlight ascending New England musicians.
---
---
Life since the beginning of the COVID-19 pandemic has been very, very different for rapper and filmmaker Merci D. The Dorchester-born artist explores the dramatic impacts of those changes on her newest project "Ooze" (dropping Nov. 12).  
"'Ooze' is a little peek into what life has been like for me for the past two years," Merci D. explains. "It's a little bit of fun, a little bit of feeling down and sad... but it's mostly me remembering who I am and my purpose." "Energy," the fourth track off the EP, is the perfect anthem for anyone looking for fuel to get through the end of the year.
When the pandemic started, Merci D. was preparing to graduate from Hampshire College with a degree in creative studies and film. "Everyone was sent home," she says. "There was no commencement, which was really strange. I moved back home and that was something I wasn't really prepared for."
After being independent for so long, it was an adjustment to to move back in with her parents. And when Merci D.'s grandmother's health started to decline, she felt the world starting to close in around her. "I was witnessing her decline first-hand," Merci D. recalls. "My grandmother couldn't really grasp what was going on in the world because of her dementia. It was a really hard time for me."
In April of 2021, Merci D's grandmother passed away. At her funeral, Merci D., a trans woman, was dead named by a family member and misgendered. "It was such a weird day," she says. "I had all of these different feelings about everything, from my grandmother passing to the pandemic." But despite the hardships she was enduring, amazing opportunities — like an artist residency at MASS MoCA and a fellowship with the Boston Ujima Project — continued to present themselves to her.
As a project, "Ooze" is about this tenuous duality of life. "There is so much destruction but also so many blessings at the same time," says Merci D. "Energy" encapsulates this balancing act of being humbled by life, but having the energy to stand back up. The infectious beat, produced by BooBoo, is propped up by staccato hi-hats, kicks and a gritty, purr-like bass line that drives Merci D.'s verses and hook forward. The track feels feline, as if Merci D. is stalking her future through the grass,  ready to pounce and claim it as her own. If there's one song that serves as an inspiration to go harder and to get better, it's "Energy."
"'From the ashes/ I saw the shimmer sparkle of a crown'," Merci D. recites from the track. "For anyone, it can be hard to remember where our power lies. For me, I had to remember that my greatness never really left me."
"Ooze" is a testament, not just to that greatness, but also to the turmoil that sometimes is a vehicle for transformation. The EP offers moments of power in tracks like "Weight and "Fortify" while also presenting tender morsels of contemplation on tracks like "4921-Nana's Interlude" and "Reflect." For "4921-Nana's Interlude," Merci D pieced together voicemails and messages from her grandmother. "My grandmother was such an important part of my life," Merci D. says. "Her voice had to be on the project."
With "Ooze" out, Merci D is now turning her creative eye to some of her forthcoming film projects. Her previous documentary, "The World And Then Some," explored the realities of trans and queer people of color in Boston. She's continuing that work in a new scripted series that follows the life of a Black trans woman and her family living in the Codman Square neighborhood of Dorchester.
"We get to see her in a genuine romance, we get to see her family and her community. We get to see her as a mother and as a lover," Merci D points out. "A lot of trans and queer people, we don't see genuine representations of our lives on screen. It's so, so important for me to continue to expand and build that."
---
Note: The audio for WBUR's music premieres comes down after the track is released. You could still listen to the track via the streaming service embed above.