Boston City Council green lights Wu's plan for 3 free bus routes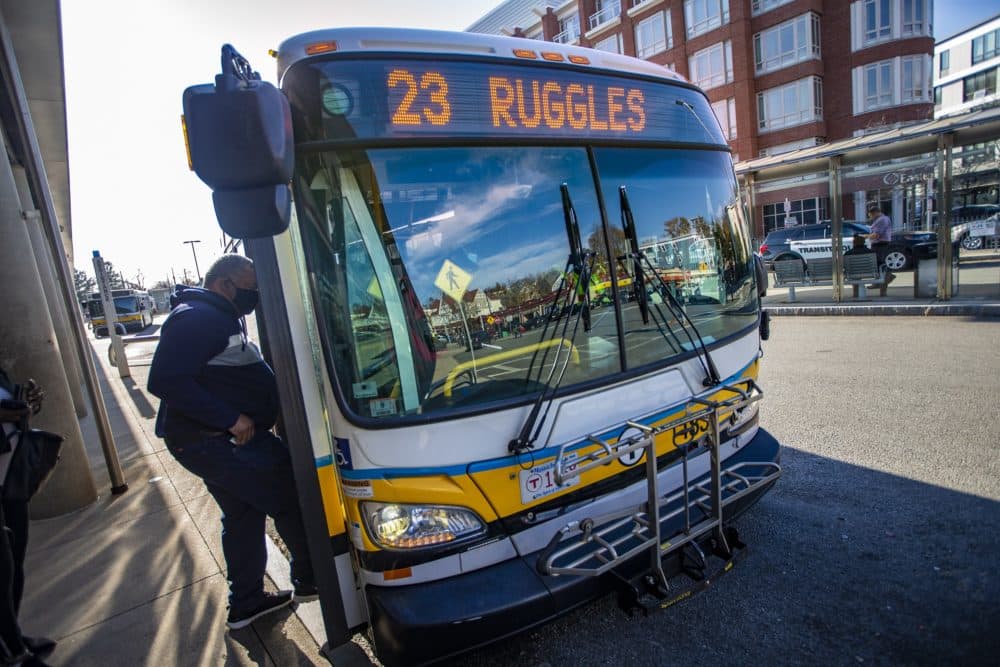 This article is more than 1 year old.
Bus riders in Roxbury, Dorchester and Mattapan can expect more fare-free bus service options next year.
The Boston City Council approved Mayor Michelle Wu's request for $8 million to provide fare free service on routes 23, 28, and 29 for two years.
The program would expand the current fare free pilot on Route 28.
The council's committee for the city's COVID-19 recovery held a hearing earlier this week, where Wu administration officials failed to provide a concrete plan for sustainable funding to keep the lines free after the program ends.
That didn't stop councilors from voting 12–1 to approve Wu's request to use federal COVID relief funds for the program.
Councilor Frank Baker was the only no vote. He continued to express concerns over the cost to keep the lines free after the two-year program ends.
"This needs to be taken for real here," said Baker. "This is city finances. I care about the city operations first. Year three is going to be a very difficult vote for this body, whoever is sitting here."
The Wu administration hopes to begin the program early next year.