Asghar Farhadi's 'A Hero' examines the ways society builds people up in order to tear them down
The "milkshake duck" meme was invented in 2016 by Australian cartoonist Ben Ward, tweeting about an imaginary internet phenomenon during which a milkshake-drinking duck goes viral and charms the world, until a few minutes later when we discover that the duck is a racist. Fame can be fickle and fleeting in the age of social media, just ask Ken Bone or anybody who wants to host "Jeopardy!" how quickly the tides of public sentiment can turn when all your past gaffes are available online. While the great Iranian dramatist Asghar Farhadi's new film "A Hero" isn't exclusively about the internet, it uses social media as the motor for a characteristically complex examination of the ways in which we like to build people up in order to tear them down, and how situations are never as simple as they might appear on the surface.
Soft-spoken Amir Jadidi stars as Rahim, currently on a couple days leave from a debtor's prison, where he's spent the past three years thanks to a sizeable amount of money owed to his miserable ex-father-in-law (Mohsen Tanabandeh). The cruelty of such institutions seems to be the point, as with Rahim locked up he's incapable of working and earning the money to pay it back, and the old man doesn't seem particularly interested in negotiating. But there is the matter of 17 gold coins, purportedly found by Rahim in an unmarked purse left abandoned at a bus stop. He could easily sell the coins and use the money to start paying down his debt, but instead, Rahim's conscience gets the best of him and he tries to find their rightful owner so he can return them.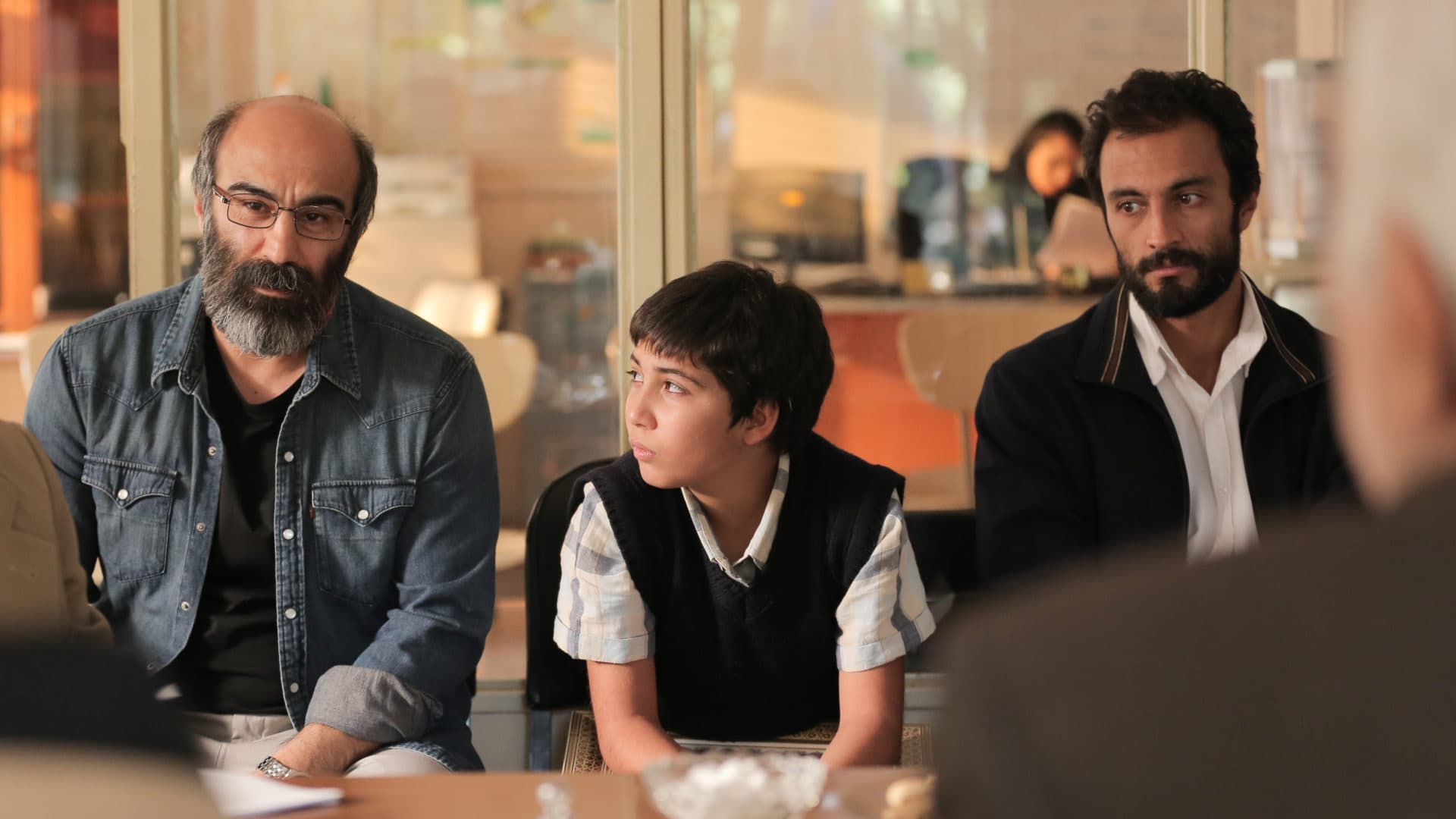 This good Samaritan story turns into a small sensation in Shiraz, with Rahim and his omnipresent, gentle smile becoming such media darlings it takes a little while for folks to start noticing that not everything he's claiming quite adds up. You want to root for this guy — to see him reunited with his long-suffering, secret girlfriend (an affair with a convict would bring shame on her family) and his adorable son with a speech impediment. The prison starts to see him as a prime propaganda tool, a stellar example of what fine citizenry is bred within their institution, and Rahim would be crazy not to go along with their special treatment. But "A Hero" is about how little white lies tend to take on lives of their own, and the ways innocent falsehoods always seem to snowball into larger untruths. Before we know it, this duck has been thoroughly milkshaked.
As in his Oscar-winning films "A Separation" and "The Salesman," Farhadi writes character dramas in the style of page-turning potboilers. His characters always have a few surprises in store for you, and often for themselves as well. His most recent picture, the 2018 Penélope Cruz-Javier Bardem vehicle "Everybody Knows" tried to marry his writing with the fashions of a florid, 1940s movie star melodrama and was an experiment I apparently enjoyed more than most audiences. He's back on his home turf here, returning to Iran and the spartan style (miniscule camera movements, no musical score) that have become his signature. Hailed as his comeback, "A Hero" won the Grand Prix at last year's Cannes Film Festival, and while I adore his writing I must confess I find Farhadi's visual approach a little stiff for my tastes.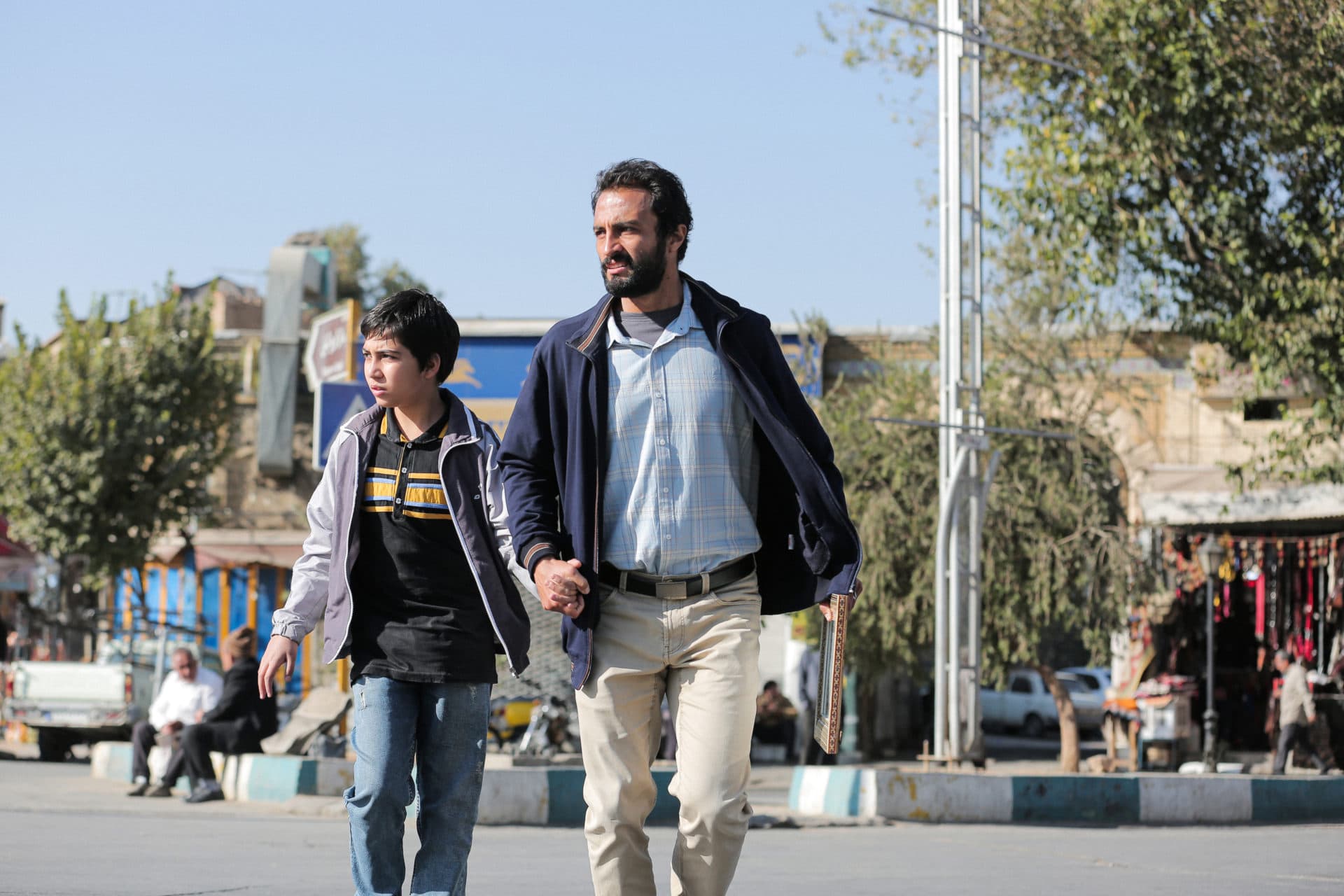 Still, what's remarkable about the movie is how such a simple tale can unfold in unexpected ways, forcing us to reconsider our snap judgements and preconceived notions. It would have been very easy to write Rahim as a conman and a heel, or even worse, as a plaster saint. But he's a complicated person, like all of us, in a situation that quickly becomes a slippery slope. The running theme in Farhadi's work is how no good deed goes unpunished. He understands that there aren't any easy answers for anybody, especially not for a charity that wants to assist Rahim but must also protect their reputation to keep the donations coming in. At what point does advocating for a PR pariah begin to hurt others you're trying to help? Most people are simply going to skim the headlines and tweets or half-listen to the sound bites anyway. It's a heck of a lot easier than considering all the thorny, difficult aspects of a story like this one.
---
"A Hero" opens at the Somerville Theatre, Coolidge Corner Theatre and Kendall Square Cinema on Friday, Jan. 7. It starts streaming on Amazon Prime Friday, Jan. 21.