10 winter theater productions that urge us to take action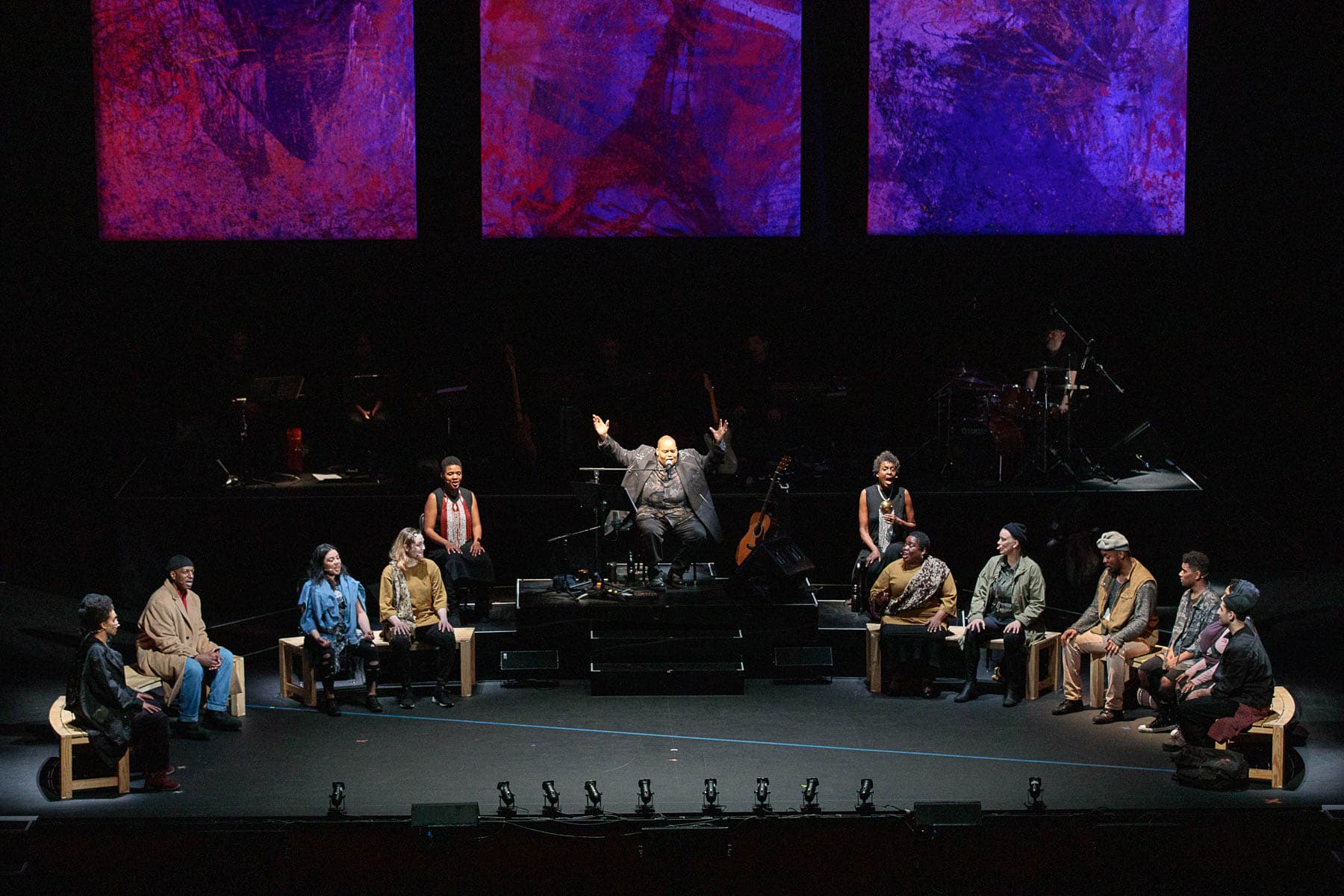 This article is more than 1 year old.
Imagining a better world or fearing a markedly worse one is often at the center of sci-fi narratives both onstage and off. As the omicron variant continues to spread in this nearly two-year-long pandemic, many of us might find ourselves imagining what it's like to be free of it. Recently, the variant's impact has forced theaters, locally and beyond, to suspend some new productions and hasten the end of the runs of a few existing ones. It's apropos then that this winter season, many companies — some who still have virtual options in addition to in-person — will continue to host panels centering important conversations and feature stories that contend with the issues that plague us, from climate change to identity, disease, and dystopian futures. Here are 10 productions that aspire to push theatergoers to consider cultivating new ways of thinking and spur them to act.
'Witness'
Arlekin Players (Virtual)
Through Jan. 23
"Where do unwanted people go?" is the question that anchors Arlekin Players' "Witness," directed by the company's artistic director Igor Golyak. The virtual show, set in a rich digital world, focuses on the journey of a group of Jews on the MS St. Louis in 1939 fleeing Nazi Germany. Entertaining and uncomfortable, "Witness" delves into the stories of those on board by way of a talent show. The interactive play (reviewed here) was written by Nana Grinstein with dramaturgy from Blair Cadden and additional input from Golyak. The script was developed through interviews and archival documents.
---
'Mr. Parent'
The Lyric Stage Company of Boston
Jan. 13-Feb. 6
Maurice Emmanuel Parent stars as himself in this solo show based on Parent's lived experiences as a Boston Public School teacher and actor. At their best, rehearsal spaces — like classrooms — attempt to offer everyone within them a place to learn and thrive. In "Mr. Parent," written by Melinda Lopez, the story takes a peek into the performer's adventures in the classroom and shines a light on the systemic inequities that threaten the growth of the children caught within it. There will be limited capacity for the Jan. 12- Jan.16 performances.
---
'Shrike'
Fresh Ink Theatre | Boston Center for the Arts (Virtual)
Jan. 15-29
BCA Launchpad Resident company Fresh Ink Theatre's new work "Shrike" is a post-apocalyptic tale that finds the main character Sheena spinning from significant loss. In her world, full of an alien Legion and a leaderless rebellion, Sheena must discover what's worth fighting for. "Shrike," written by Erin Lerch, was developed through Company One Theatre's PlayLab Fellows program. Lerch is also the writer and co-producer of "The Legion Tapes" podcast. "Shrike" is set in the same world.
---
Jan. 28-March 26
Would blue eyes make life better? Pecola, a young Black girl, certainly thinks so. In the late Pulitzer and Nobel prize-winning author Toni Morrison's book, "The Bluest Eye," Pecola's life is impacted by trauma and her yearning for blue eyes, for something different, is the result. For this production, playwright Lydia R. Diamond adapts the book for the stage. Director Awoye Timpo, inspired by storytelling traditions and Black rituals, intends for audiences to surround the performers for a more immersive and intimate retelling of Pecola's emotional story to create "a space for provocation, remembrance and healing." Digital access to the filmed performance will be available through March 27.
---
Feb. 11-March 5
In "People, Places & Things," Emma (Marianna Bassham), an addict, grapples with just how far to the edge she can venture without falling off the cliff in this Duncan Macmillan play with direction by David R. Gammons. Sure, one of the first steps to recovery might be admitting that there's a problem, but Emma is still having fun. Will she face herself and learn to beat her habit or let it overtake her? Find out in this production, which boasts a cast that's something of a who's who of Boston theater. The run time for the show is approximately two hours and 30 minutes including an intermission.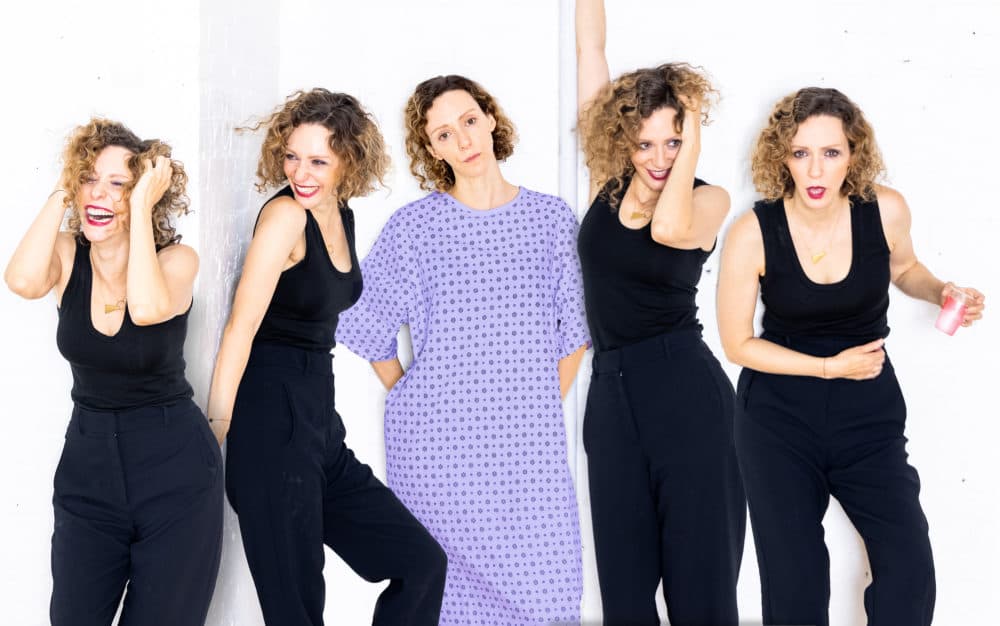 ---
Feb. 17-March 20
Celebrated playwright Melinda Lopez is deeply fascinated by science. To develop the script for "Young Nerds of Color," Lopez culled together material from interviews with more than 60 scientists. The play, which streamed in April 2021 as part of the Brit d'Arbeloff Women & Science Theater Festival — a virtual exhibition of panels, plays, and other events that aimed to amplify underrepresented voices in science — tackles a variety of topics from systemic injustice to science's similarity to jazz. "Young Nerds of Color," directed by Front Porch Arts Collective's Dawn M. Simmons, is a Catalyst Collaborative@MIT Production.
---
Postponed to April 21-24
Though this production isn't new, the late Octavia E. Butler's "Parable of the Sower," set in a post-apocalyptic future, is still an important one. The story focuses on the spiritual awakening of a young character named Lauren Olamina, in a world marred by violence, greed and injustice. Olamina aims to galvanize and inspire in this moving tale shaped into an opera by Toshi Reagon and Bernice Johnson Reagon that touches on gender, race, climate action and more. In addition to the play, there will be community-led activities focusing on belief systems and other social challenges around climate change in Boston.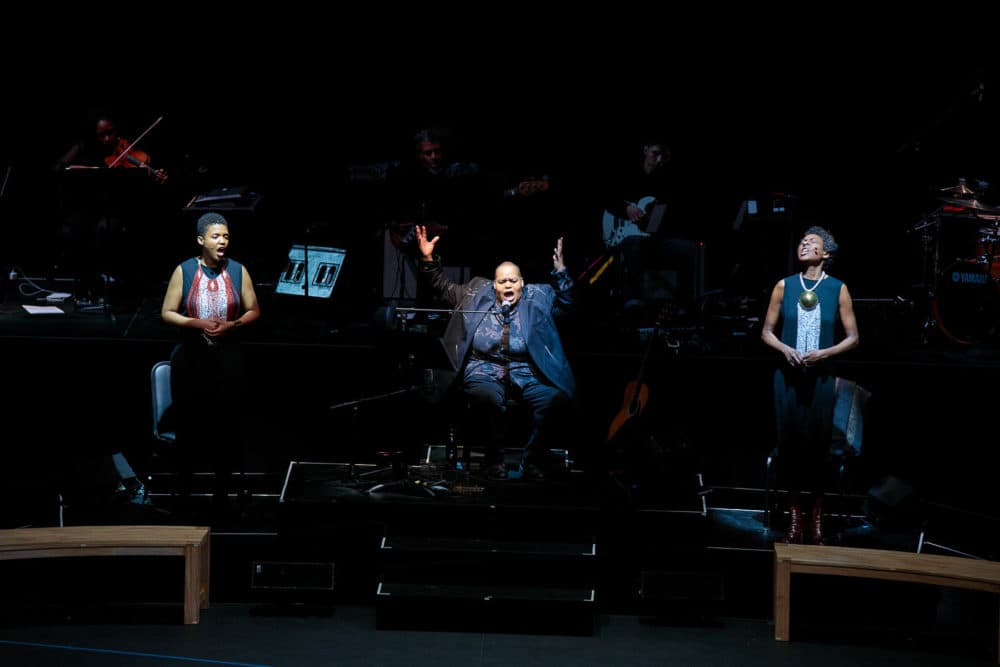 ---
Feb. 24-March 13
The world's bodies of water get personified in "Ocean Filibuster," an environmentally-centered play written by Lisa D'Amour. The action takes place on the senate floor where an "End of the Ocean Bill" is presented, which aims to make the oceans smaller and more manageable. Hearing of the bill, the Ocean shows up to fight back. In this world premiere, with music by Sxip Shirey and direction by Katie Pearl, "Ocean Filibuster" uses science, song and stand-up to raise awareness around and inspire audiences to think about our impact on the environment. Interested theatergoers can immerse themselves in the play with a limited number of "Senate Seats." "Ocean Filibuster" was commissioned and developed through a collaboration with the Harvard University Center for the Environment.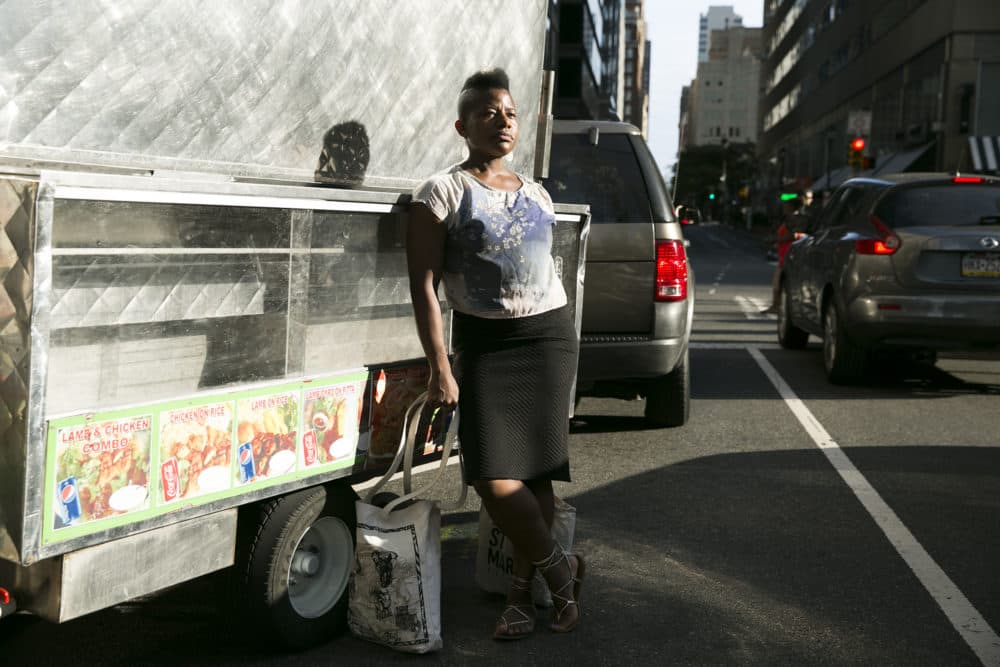 ---
Feb. 22-March 20
Another show to look forward to at the Huntington is "What the Constitution Means to Me." In the play, Heidi Schreck talks of four generations of women in her family whose lives were shaped by the constitution. (The critically acclaimed show's virtual run was reviewed here.) Oliver Butler, who directed the original production, returns for this staging with actor Cassie Beck in the role of Heidi.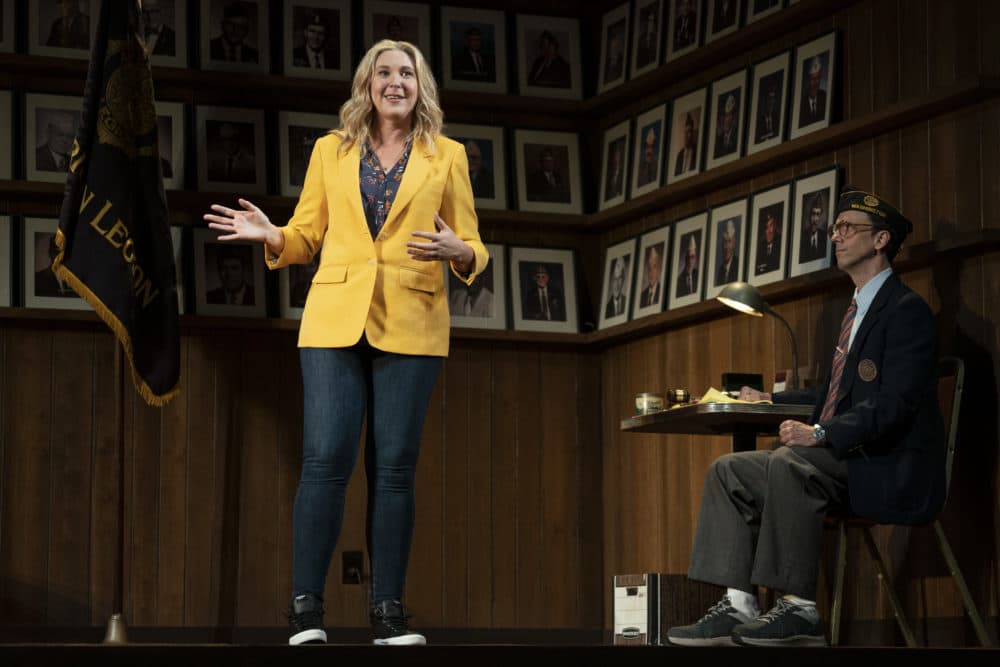 ---
March 12-27
The lives of three couples, all impacted in some way by Parkinson's disease, are at the center of "Everyday Life and Other Odds and Ends." In this narrative, written by Charlotte Meehan, aging, love, courage and life's temporariness are explored as the characters try to follow the advice of their doctors through this difficult journey. The multimedia world premiere from company Sleeping Weazel weaves dialogue and dance in this tale that celebrates resilience.
This article was originally published on January 12, 2022.