The 10 best theater productions of 2021
Over the summer, optimism filled the air as theater lovers came together to watch narratives unfold in the great outdoors from the Commonwealth Shakespeare Company's thrilling staging of "The Tempest" on Boston Common to Gloucester Stage Company's thought-provoking outdoor production of "Tiny Beautiful Things." As vaccines continued to roll out and fall approached, the doors of theater houses finally opened and offered dozens of options for vaccinated or recently tested and masked-up audiences. After a robust and welcome return, here are some of our favorites from 2021.
---
Jacquinn Sinclair
Gloucester Stage Company
At the time, masks were required for Gloucester Stage Company's outdoor production of "Tiny Beautiful Things" at the Windhover Center for the Performing Arts in Rockport, the first in-person theater show I attended after more than a year indoors. Based on Cheryl Strayed's memoir of the same name, stories of heartbreak, love, disappointment and trauma were explored in this moving play adapted for the stage by Nia Vardalos and superbly directed by Lyndsay Allyn Cox, who recently starred in The Huntington's "Witch." The story focuses on Strayed's time heading an advice column under the moniker Sugar. A small group of actors — Adrian Peguero, Kelly Chick and Nael Nacer — played multiple characters who wrote letters to Strayed in need of advice. Sage thespian Celeste Oliva played a wonderfully insightful Strayed, but what makes this play a top choice is how tenderly Strayed cared for her readers and how brave she was to tell her truths that they might be a salve for the wounded.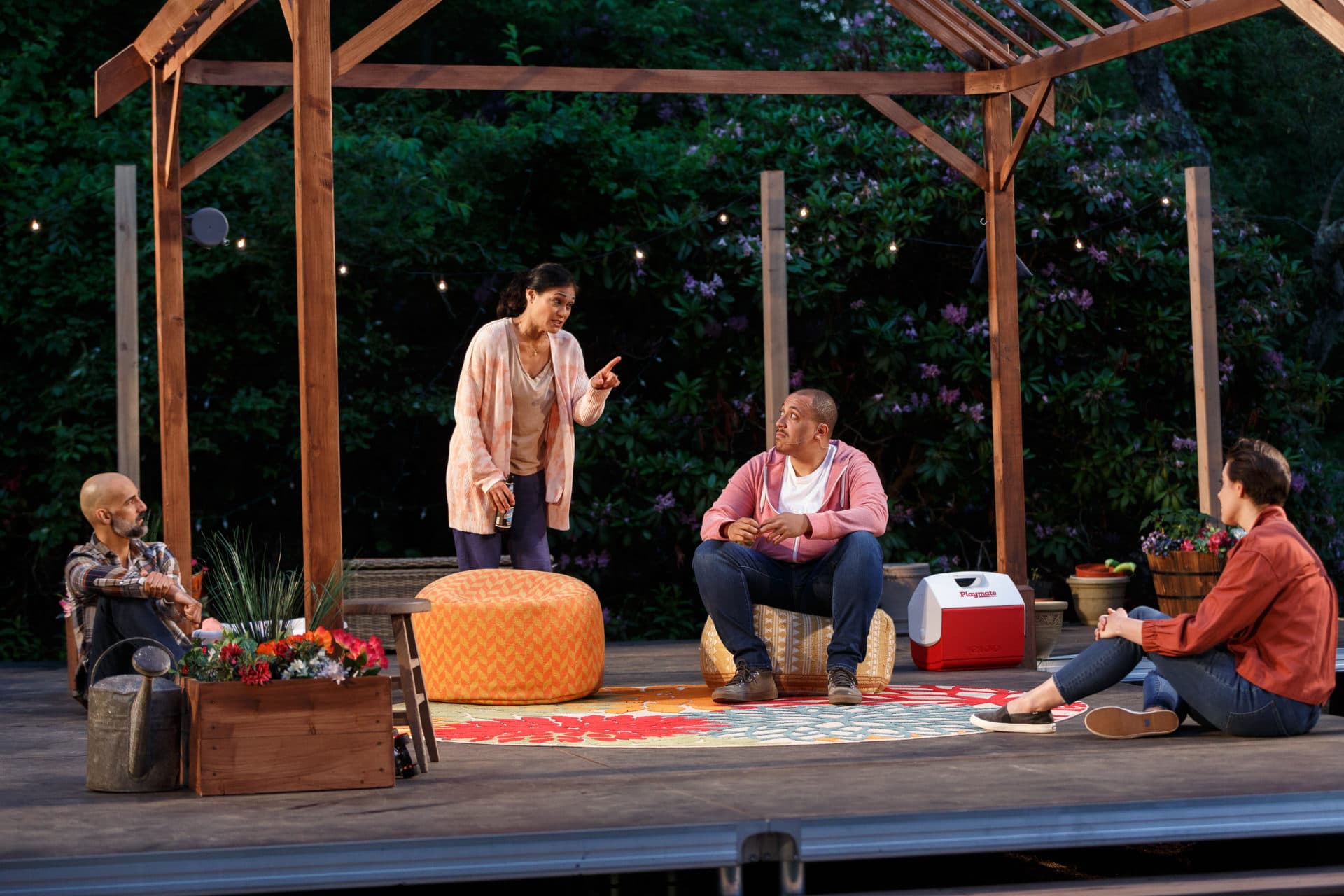 Central Square Theater
Growing up is difficult, especially for Jacqueline Marie Butler (Jasmine M. Rush), a young Black girl from Queens who's asked to straddle two very different worlds. In this one-woman show, Rush excelled as she played the multiple characters that Jacqueline met as she experienced her first kiss, an awkward conversation about her hair with a new schoolmate, and the pain of the world wrestling with racism during the civil rights movement. Despite touching on some complex subjects, the story told from Jacqueline's point of view from her stoop found its balance. I laughed heartily at the quirky character Karen Rubin, grew quiet from a dose of trauma, felt fully the bright pull of hope that bubbles in the innocence of youth, and understood the uncertainty that comes with change.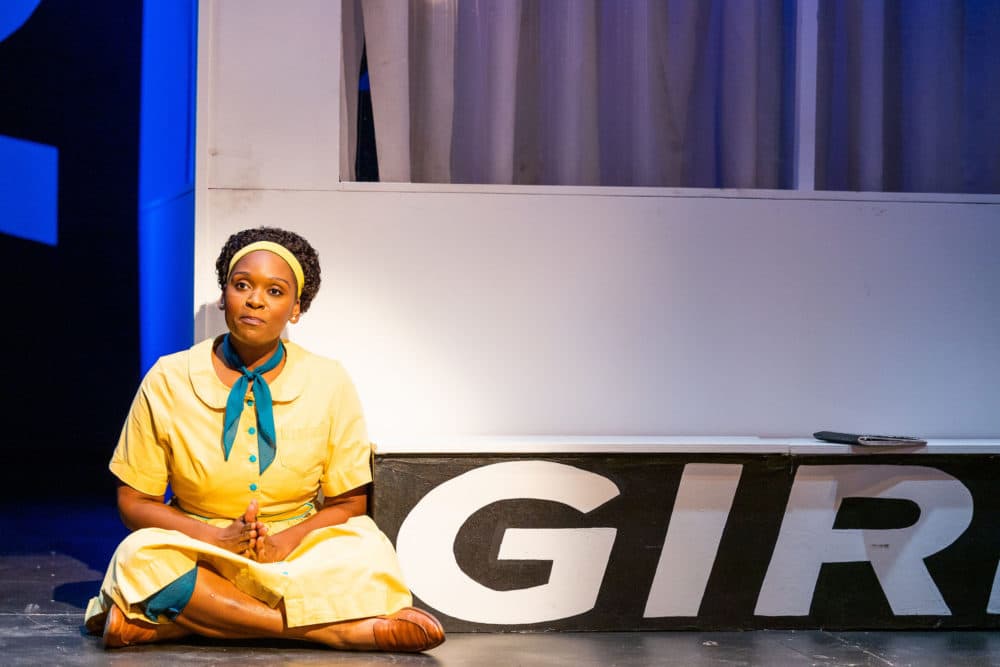 SpeakEasy Stage Company
For me, some of the theater's best stories aren't just those that entertain but also teach. In the heavy, soul-searching "The Sound Inside," a lonely, sick professor and a brilliant but mysterious student find common ground. Bella Baird and Christopher Dunn were beautifully portrayed by actors Jennifer Rohn and Nathan Malin, respectively, and Adam Rapp's script, punctuated with poetic language and book references, gnawed the heart. Bella and Christopher's lives become entwined unexpectedly, and the story's sharp final turn leaves audience members to ponder the layers of their lives that might be keeping them down and push them to live more fully.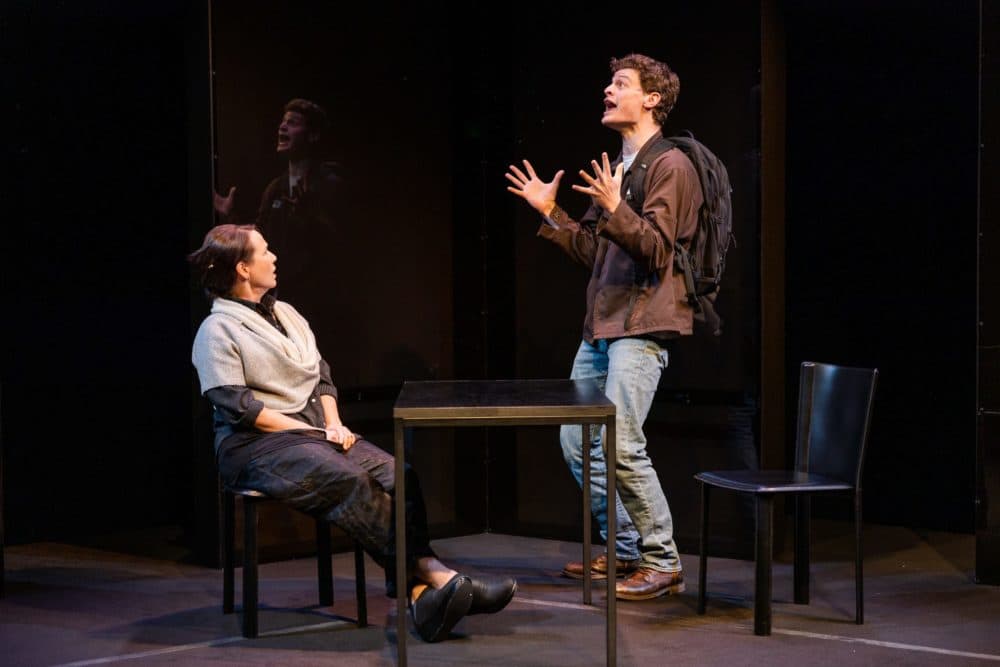 Broadway in Boston
The hallways were teeming with people at the opening of this fun musical at the Citizens Bank Opera House. The opulently decorated space with gold and cream walls and high ceilings added to the experience. The space was apropos for such a grand tale, which was an update on the Greek myth of Orpheus, who falls in love with Eurydice. But love is never easy, especially between gods. Eurydice gets duped into going to hell with Hades and Orpheus must save her. It's a lovely tale that doesn't end as I expected it would, but the journey, set to the sound of remarkable voices, is one I'd happily take again.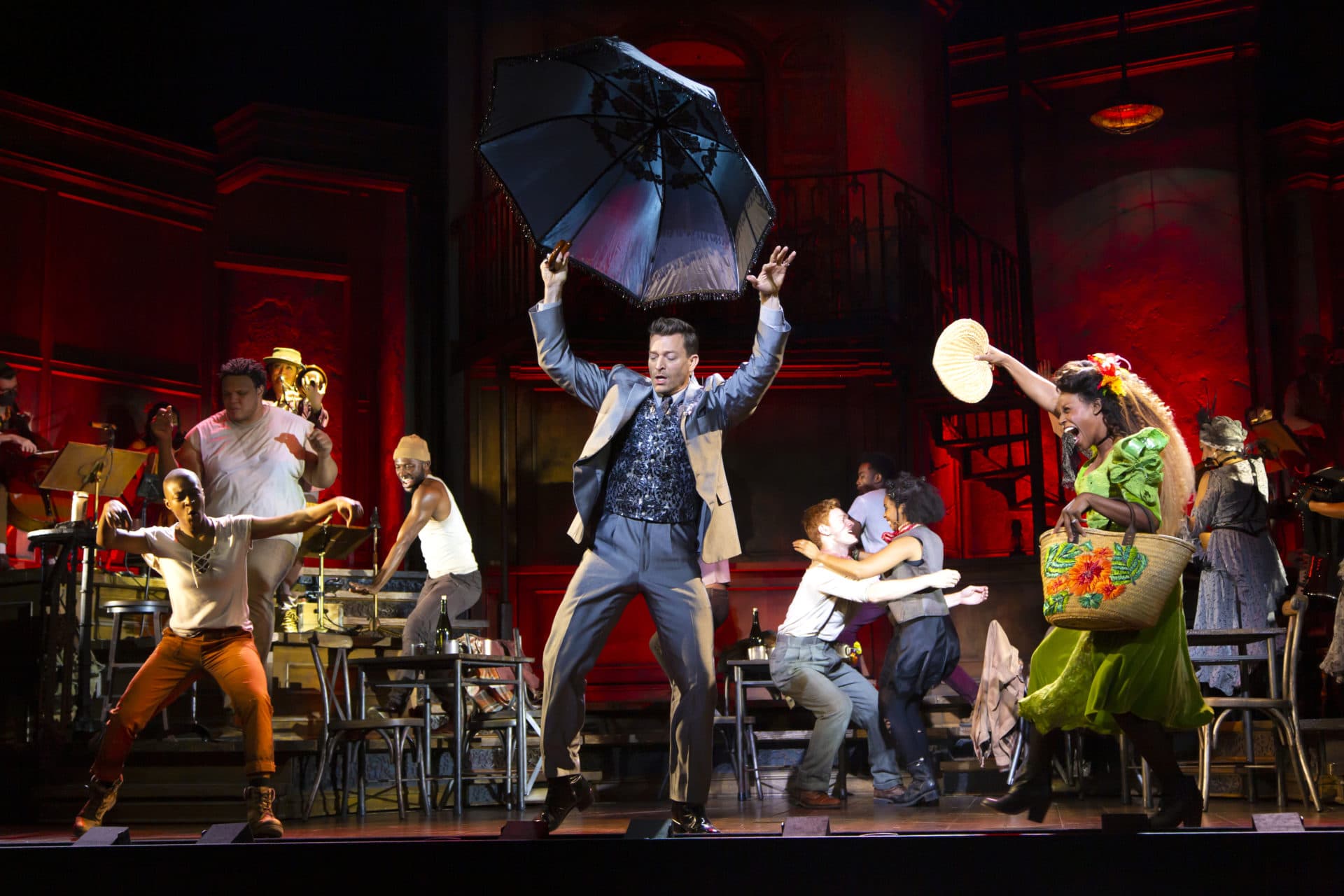 ArtsEmerson
In February of 2021, ArtsEmerson offered Christiane Jatahy's "Julia," an update on August Strindberg's "Miss Julie." Though I didn't view the show in person, this explosive play within a film grappled furiously with race, class and love. The story, set in Brazil, details the brief, tumultuous affair between a rich girl and a servant. The well-acted show pulsed with emotion and drama and culminated in a riveting blow-up that lingered long after the credits rolled.

Ed Siegel
Barrington Stage Company
The first play I saw when theaters threw their doors open last summer was Barrington Stage Company's excellent "Chester Bailey," a play and production that made the difference between virtual and live theater starkly evident. But the best show of the season was "A Crossing," a tremendous collaboration about Mexican immigration. Under Joshua Bergasse's direction, the music, acting, dancing and story all fed off one another in such a creative, cohesive and smart manner that it was hard to say where one began and another picked up. Artistic director Julianne Boyd announced that next season will be her last. She will be missed.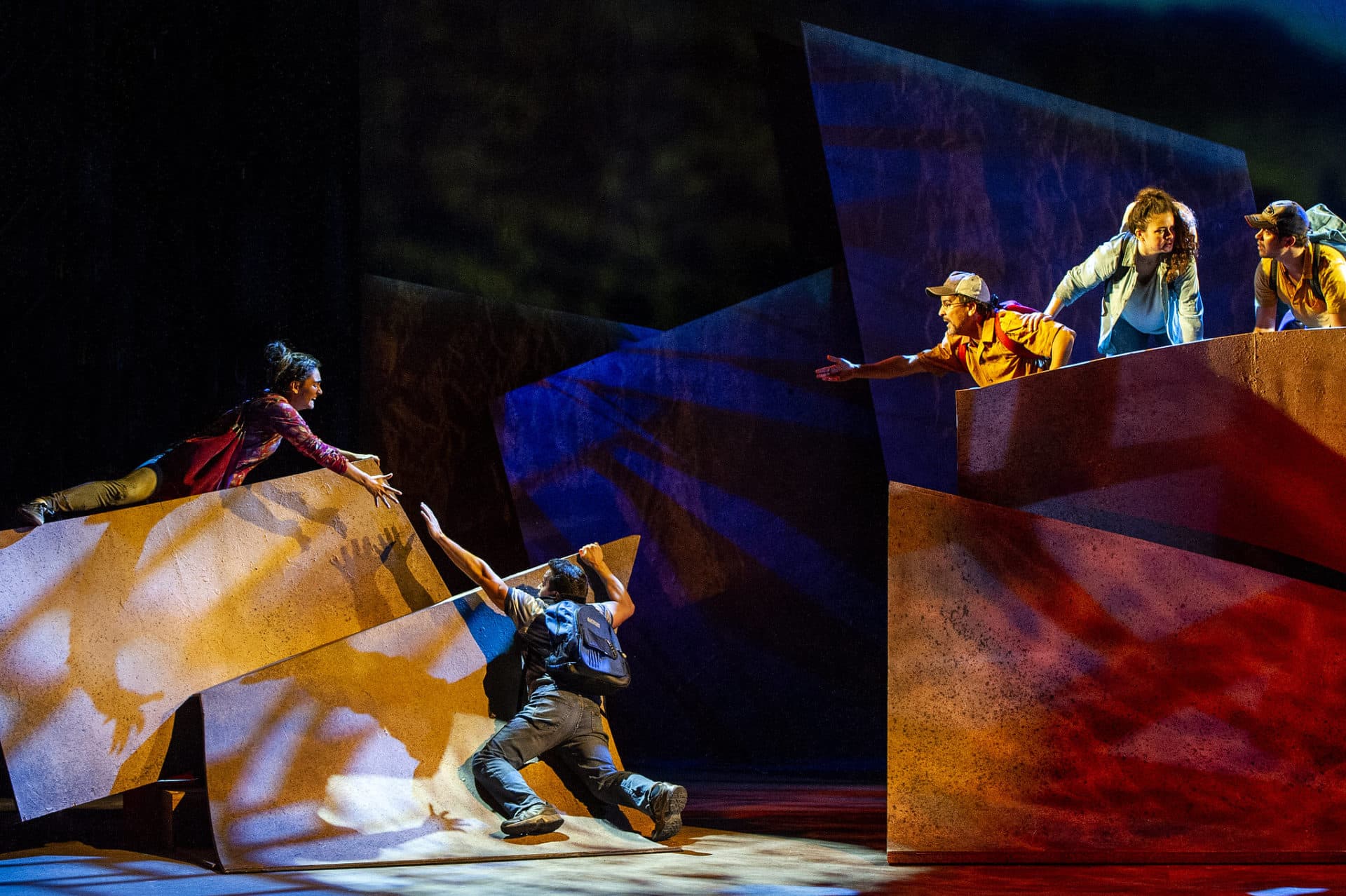 William Shakespeare
Yes, the old man still rocks whether directors hue close to the Shakespearean script, mix in doses of contemporary touches or completely rethink the oeuvre. Commonwealth Shakespeare Company produced its best work in "The Tempest" since arriving on the scene 25 years ago, thanks in no small part to John Douglas Thompson's majestic performance as Prospero, who was shaking off isolation in the same ways we all were. Not everyone liked Christopher Lloyd as "King Lear" at Shakespeare & Company but I was extremely touched by his soft-spoken delivery, making up in soulfulness what others found lacking in declamation. Meanwhile, Igor Golyak tackled Shakespeare's problematic problem play, "The Merchant of Venice" for Actors' Shakespeare Company, confronting the Bard's anti-Semitism head-on. It isn't evident throughout the production, but ultimately the vapid Christian characters march Nael Nacer's Shylock off to a concentration camp in an utterly chilling scene. As Golyak reclaimed "Merchant of Venice" for Jews, "Macbeth in Stride" did likewise for feminists as Whitney White sang, danced and otherwise prodded the story of Lady Macbeth into a tale of Black female empowerment.
I feel compelled to say that these reclamation projects are often exciting ways of keeping Shakespeare from becoming a great-man museum. That said, there's much to be said for that museum. Antony Sher, who died this month, and Harriet Walter, who lit up "Succession" the past couple of weeks, came to New Haven years ago with a relatively traditional production of "Macbeth" that still haunts me in ways that contemporized productions never will. Let's not let one cancel out the other.