Sondheim was great, but with collaborative teams musical theater gets back to where it once belonged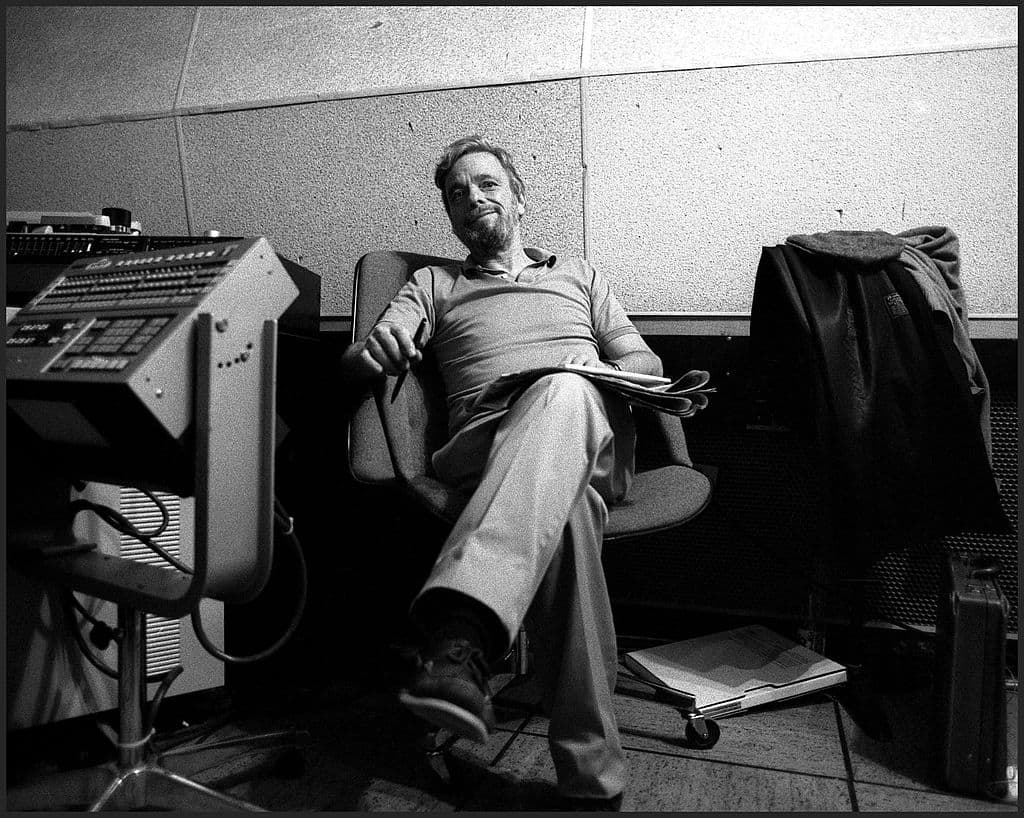 This article is more than 1 year old.
Let me stipulate up front: I love Stephen Sondheim. His body of work is artistically unmatched in American musical theater. I'd drop almost anything I'd be doing to see a production directed by those who have a particular knack for his work, like Julianne Boyd, John Doyle or Spiro Veloudos.
However.
The Steven Spielberg remake of "West Side Story" along with the accolades about Sondheim after his death make me think about a long-held personal belief about Sondheim and musicals — while his body of work is unmatched, his legacy when it comes to the American musical is questionable.
Sondheim's genius is largely sui generis. The Sons of Sondheim — and they're all sons — who followed in his footsteps by writing both the music and the lyrics came up with some of the most tuneless, rhythm-challenged, downright dreary musicals in the history of the genre. Yes, you, Adam Guettel ("Floyd Collins," "The Light in the Piazza") and the tri-names — Jason Robert Brown ("The Last Five Years," "The Bridges of Madison County") and Michael John LaChiusa ("Marie Christine," "The Wild Party"). Jonathan Larson not only wrote the good music and decent lyrics to "Rent," but he wrote the inane book. Not even Sondheim tried to do all three.
The New York Times recently reported that despite his public admiration for Larson, Sondheim had private reservations about both "Rent" and his one-man show, "tick, tick… BOOM!" One piece of advice Sondheim gave him: "You have to learn how to collaborate."
Now my disdain for most solo musical-theater artists is a decidedly minority viewpoint. Any number of critics are rapturous about Blight in the Piazza. They all certainly have their champions, the great Audra McDonald among them. And Sondheim was hardly the first to go it alone. Irving Berlin and Cole Porter aren't exactly tuna fish. And currently, there's a guy named Lin-Manuel Miranda who has a way with marrying music to lyrics. But what Sondheim and Miranda were able to do was to create a musical language of their own. If Guettel and the Sons of Sondheim created a new language, I don't speak it, much as I've tried to appreciate its grammar.

Anyway, what's got me ranting about this again is the magnificent remake of "West Side Story," which shows in myriad ways why musical theater, unlike drama, is a collaborative art, not a personal one. While Kern and the other soloists laid the groundwork for musical-theater artistry, it was the great teams that took the genre to another level — Kern and Hammerstein, Rodgers and Hart, Rodgers and Hammerstein, Lerner and Loewe, Kander and Ebb, Bernstein and the duo of Comden and Green, Bernstein and poet Richard Wilbur and yes, Bernstein and Sondheim for the pinnacle of musical theater, "West Side Story."
What you sense, in all these cases, is one person pushing another in directions their music and lyrics otherwise would not have gone in, even (or especially) Sondheim. Images that come to mind are Bernstein and Sondheim or Bernstein and Betty Green and Adolph Comden sitting around the piano having a grand old time making their art. The images that come to mind of the Sons of Sondheim are guys sitting at the piano gazing their navels.
Of course, what makes "West Side Story" great isn't just Bernstein and Sondheim, but also director-choreographer Jerome Robbins, very much a genius in his own right. Arthur Laurents' book was always the weakest link in the chain because of its lack of grit, motivation and sociopolitical perspective.

Which brings us to another artistic collaboration — Steven Spielberg and playwright Tony Kushner. I was not a Spielberg fan pre-"Lincoln," at least of his serious movies. "Duel," "Jaws," "Indiana Jones and the Raiders of the Lost Ark" and the sci-fi movies were great fun, but many of his attempts at seriousness from "The Color Purple" onward couldn't break away from a Disney-esque arc. "A.I. Artificial Intelligence" would have been an infinitely better movie had Stanley Kubrick made the film, as was the original intent. Even "Schindler's List" didn't escape sentimentality, particularly when compared with a real work of Holocaust art, Roman Polanski's "The Pianist."
Until "Lincoln," in which he turned to playwright Tony Kushner for the screenplay. Spielberg became a much better artist with Kushner toughening him up in "Lincoln" and "Munich," getting rid of Spielberg's penchant for sentimentality in favor of some real grit and nuance. As director, Spielberg is obviously the alpha dog. But Kushner, America's leading living playwright, wouldn't be working with Spielberg if he weren't something of a co-author. You can see his work everywhere in the new "West Side Story," giving Tony a back story, giving more physical and psychological muscularity to all the characters, providing the context of assimilation and gentrification and giving the Puerto Rican characters — and the Jets, for that matter — added respect. As great as the visual storytelling is in "West Side Story," the movie might well have been a failure without Kushner's new book. If licensing could be arranged, the Kushner book should be used with theater productions as well.

And it's not just Kushner who makes "West Side Story" such an artistic success. Justin Peck's choreography pays homage to Robbins while raging through the grittier urban landscape created by cinematographer Janusz Kaminski and set designer Adam Stockhausen.
Three others who were instrumental in making the new "West Side Story" jump off the screen — orchestrator David Newman, conductor Gustavo Dudamel and actor-adviser Rita Moreno. Has Bernstein's score been better served than by Dudamel and Newman? Not to my ears. (Thankfully, Spielberg didn't turn to his partner in sentimentality, John Williams, for the orchestrations.)
Meanwhile, Moreno has been an articulate adviser on how to portray Puerto Ricans better in the remake than in the first film. (Though, to her credit, she remains a steadfast albeit qualified defender of the original movie, the only one, she has said, in which she was allowed to play a Puerto Rican with dignity.) And as Doc's Puerto Rican widow in the new "West Side Story," she more than anyone else in the cast brought me to tears with her version of "Somewhere" even if at 90 her pipes are understandably not what they used to be.

All of this is to say that despite Sondheim's glowing success, musical theater is a collaborative art (and even Sondheim had others write the books for his musicals). This would not have worked as an auteur film. With the notable exception of "Hamilton," the great musicals of the Sondheim era have not been written by one person. Jeanine Tesori is the prime example, as she and Kushner teamed for "Caroline, or Change," "Fun Home" with Lisa Kron and "Kimberly Akimbo" with David Lindsay-Abaire. "Ragtime" needed both Stephen Flaherty and Lynn Ahrens to scale the heights, along with book writer Terrence McNally. The superb new musical about immigration, "A Crossing," which played at Barrington Stage Company, last summer, had several different "authors," including Zoe Sarnak, George Sáenz, Mark St. Germain, Joshua Bergasse and Alberto Lopez.
And it isn't just musical theater, as anyone who has been watching Peter Jackson's "The Beatles: Get Back" can attest. One of the great scenes in the documentary is watching John Lennon, George Harrison and Ringo Starr help Paul McCartney make the song "Get Back" such a driving, propulsive mini-masterpiece. And while each has had some success as a solo performer, their artistry didn't measure up to that of their work together (despite my love of Lennon's early solo work).
At one point, while they were at each other's throats, McCartney off-handedly mentioned adding keyboard player Billy Preston to the band. Harrison counters with Bob Dylan. The idea of a great solo artist like Dylan joining the group seems almost ludicrous. However, when Dylan was at his lowest point artistically in the 1980s, he did join a group with Harrison — the Traveling Wilburys — along with Roy Orbison, Tom Petty and Jeff Lynne. It might be fanciful, on my part, but it has always seemed to me that the great work the five men did together on the first album shook Dylan out of his artistic doldrums and let him regain his footing.
As he re-proved post-Wilburys, and as Sondheim proved after he went his own way post-"West Side Story" and "Gypsy," there will always be a place for the great solo artist. But as "West Side Story" and "Get Back" prove, great art is often produced with a little help from our friends.