Brookline announces vaccine requirement at businesses and venues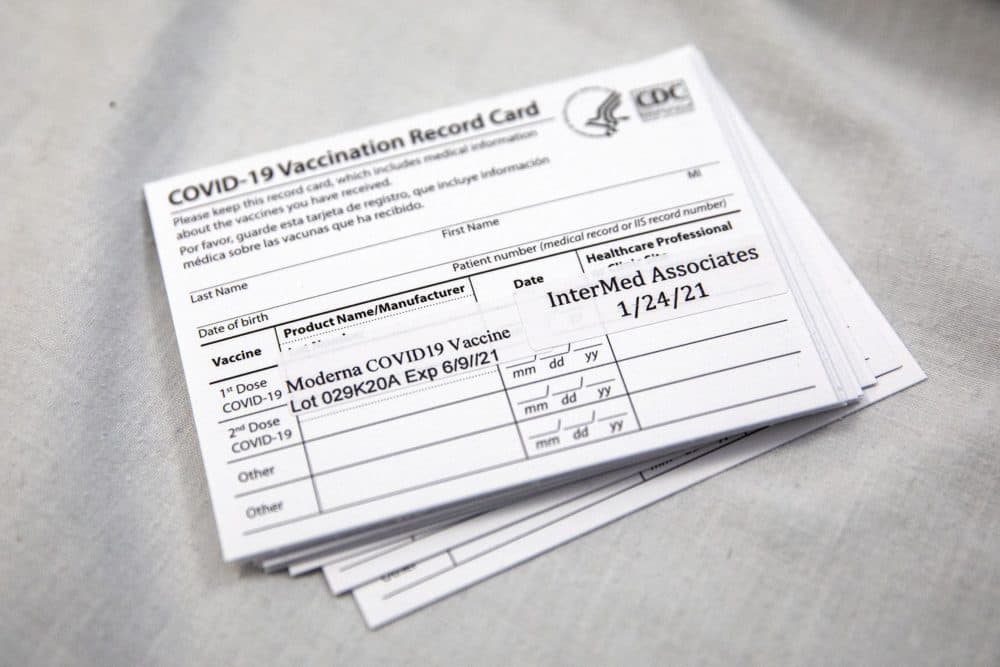 Anyone going to restaurants, gyms and entertainment venues in Brookline will need proof of vaccination beginning on Jan. 15.
"By implementing this regulation, Brookline is doing its part to mitigate a continuing surge that is stretching our healthcare system to its limits," said Interim Health Commissioner Pat Maloney.
The decision, announced Tuesday, makes Brookline the latest municipality in Massachusetts to mandate vaccines for public spaces amid the omicron surge. Boston and Salem have adopted some form of vaccine mandate for certain indoor businesses, and other municipalities are still considering it.
Maloney said he was eager to pass the order as Brookline's positive test rate continues to be above the health department's "threshold of concern" of 5%. The order says the town's positive test rate is 6.7%, and the latest state data shows it could be as high as 8.9%.
The town's order mirrors Boston's, which also goes into effect on Saturday and will be rolled out in phases.
Starting Saturday, patrons 12 years and older will need to show they have received one vaccine dose. By Feb. 22, patrons will need two doses. For kids aged 5-11, one dose of the Pfizer vaccine (the only vaccine authorized for this group) will be required by March 22 and two doses will be required by May 1. The plan does not include booster shots.
Brookline's order goes one step further than Boston's by including outdoor dining. Establishments covered by the requirement are:
Food service establishments, including indoor and outdoor seating areas. (This excludes businesses exclusively offering takeout and food services for charity.)
Indoor entertainment, recreation and event venues including movie theaters and performance spaces, party venues, museums and galleries, exhibition halls and other recreational centers
All commercial indoor gyms and fitness settings
Businesses will expect to see a physical or digital copy of the CDC vaccination card, or any other document issued by the government or a healthcare provider. Your name, the brand of the vaccine you received, and the date administered must be visible.
Starting Monday patrons can present an official digital record of their vaccination with the state's COVID-19 SMART Health Card.