Listen: A song about love gone wrong, inspired by 'Finnegans Wake'
This is an exclusive song premiere, part of WBUR's effort to highlight New England musicians.
---
---
Rachel Sumner originally moved to Boston to study the flute at Berklee College of Music. But she quickly fell in love with, of all things, bluegrass music. "All of Bill Monroe's songs, he said they were 'true life blues,'" Sumner says. "Seeing him put himself in those songs was really appealing to me."
And so Sumner, too, poured herself into her songs, writing cathartically about painful personal experiences, like the time her family was evicted on Christmas Eve. Along the way, she became as enamored with the craft of songwriting as with self-expression. "The more that I write, the more that I try to challenge myself to write differently," she says.
Sumner's new single, "Hunting Doves," is a result of one of those self-challenges. Sumner loves James Joyce — the musicality of his writing, and his perfectionism — and she wondered what it would be like to structure a song around one of his sentences. Specifically, an impressionistic phrase at the end of "Finnegans Wake": "a way a lone a last a loved a long…"
This exercise, which imposes a constraint on the already difficult process of songwriting, opens up a bounty of poetic possibilities for Sumner, who last year won the prestigious John Lennon songwriting contest for her song "Radium Girls." Sumner's gift for wordplay shines in "Hunting Doves." In the second verse, she offers a deft and surprising excavation of the metaphorical possibilities of love's most jaded symbol, the rose. "A budding love once bloomed for us/ But day broke and I rose," Sumner sings. "A lone, a lone, left overgrown/ All thorny and exposed."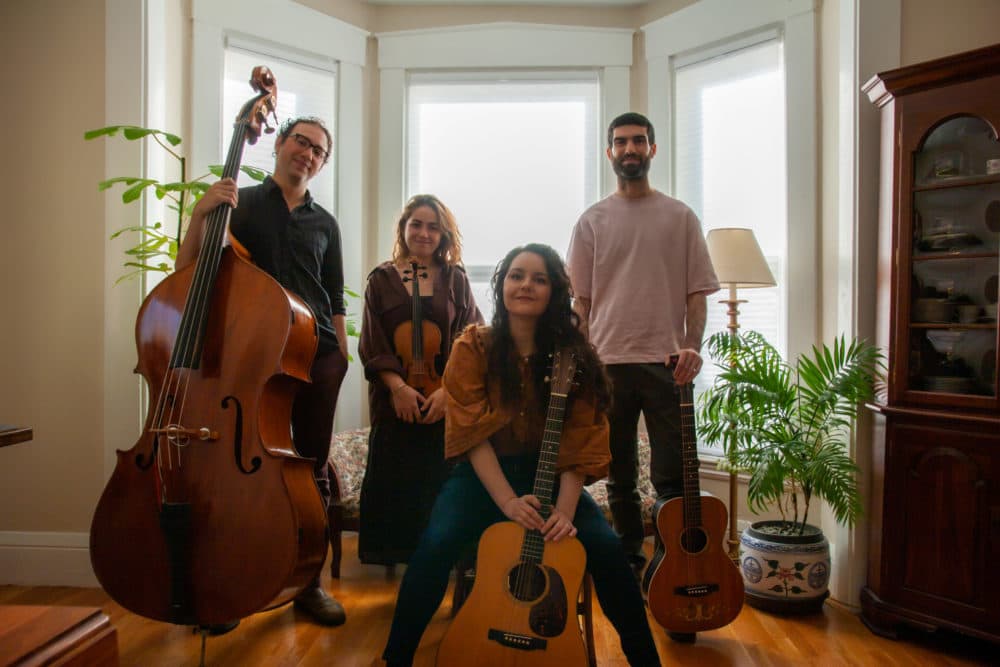 "Hunting Doves" at times evokes the mannered and symbol-laden language of traditional folk ballads, another inspiration for Sumner. The music, too, merges old and new, with a slyly modern acoustic arrangement by Sumner's band built around the sturdy, familiar strains of finger-picked guitar.
The song's connection to Sumner's personal life is somewhat oblique. It is written, in the most general sense, from the perspective of a wronged lover. Sumner says that "Hunting Doves" is about "power struggle" in a relationship. "Personally, I've felt that," she says. "The desperation that you fall into is real, and it's intense, and it feels like the end of the world. But it's not. There is a way out."
For the lyric video, Sumner filmed herself writing out the verses, working backwards from the last letter. Then she played the video in reverse. The result makes it appear that she is erasing the words as she writes them, mirroring the many erasures in the song: of the relationship's meaning in the wake of its end, of the self by a domineering lover, of the hunted doves. "It's not a super hopeful song," Sumner admits. But it ends on a fresh page.
---
"Hunting Doves" hits streaming services Jan. 28.