One woman's story about affording child care, while working in early education
---
The child care system in the U.S. operates in a precarious balance. It's often a strain on family budgets. Yet, the workers who provide this essential service often don't make enough to afford child care for their own kids. It's a big reason why some workers say they have chosen to leave the industry.
As part of WBUR's series on the cost of child care, we take a closer look at one parent's story about working in early childhood education. This comic was inspired by Vanessa Pashkoff, who lives in western Massachusetts.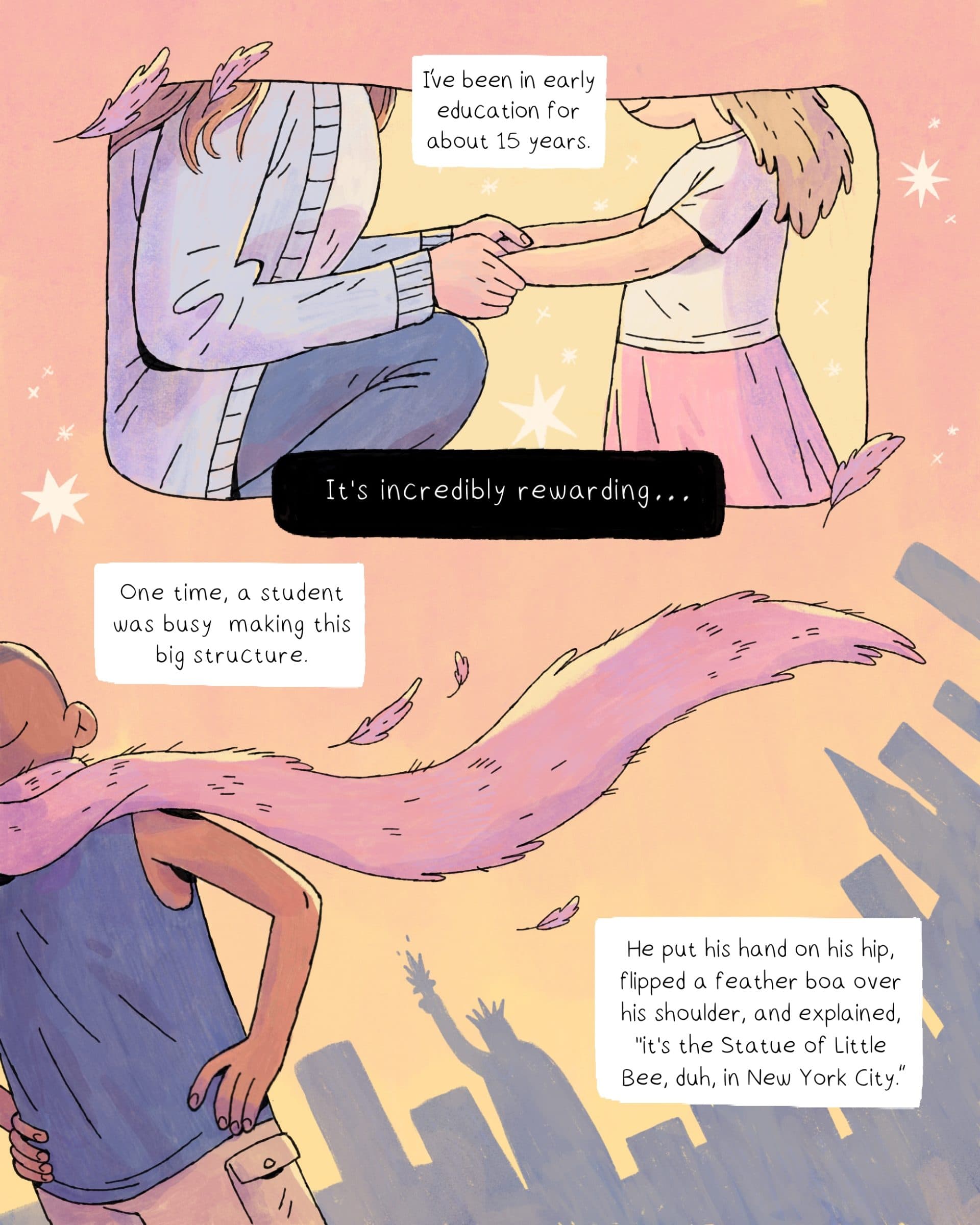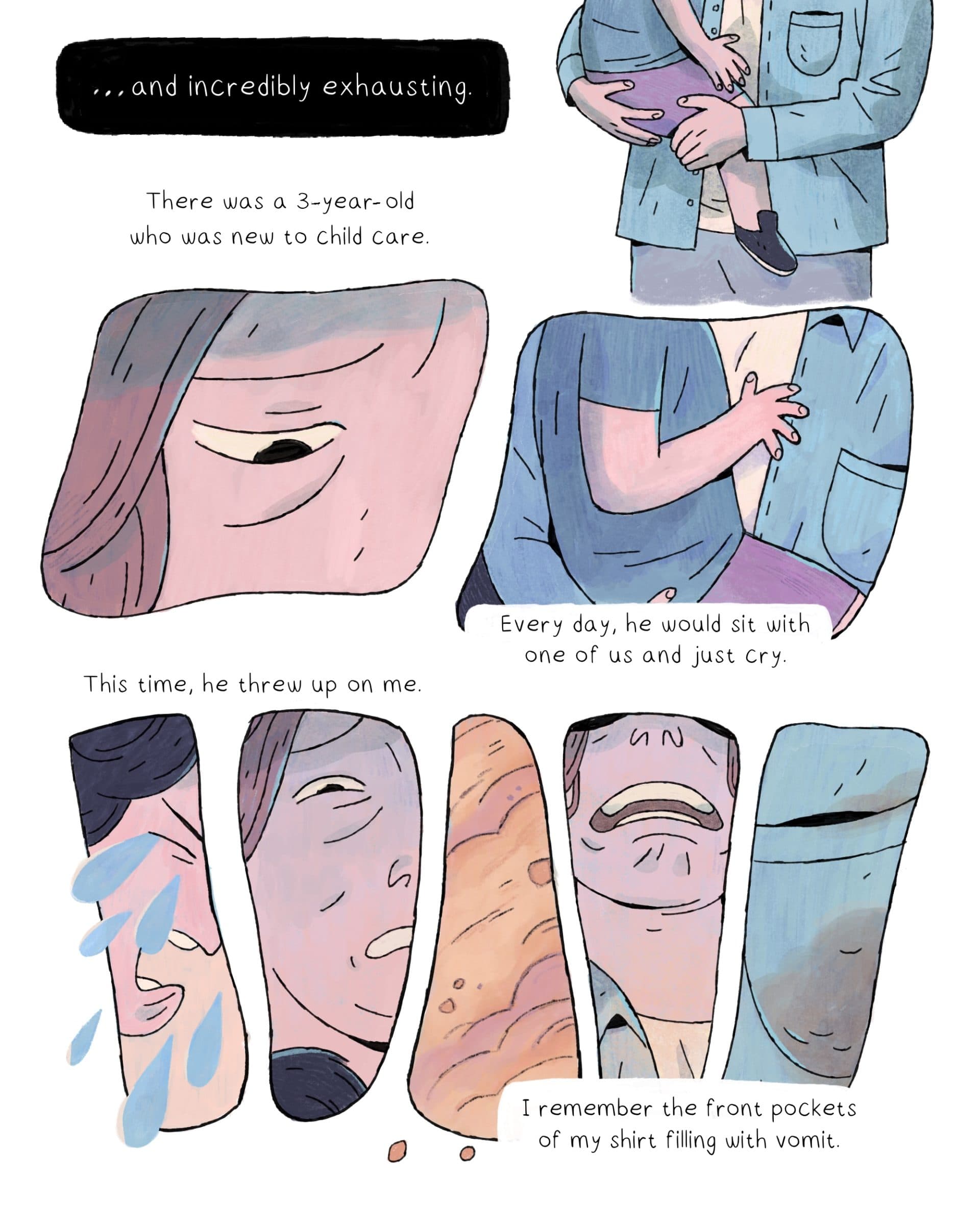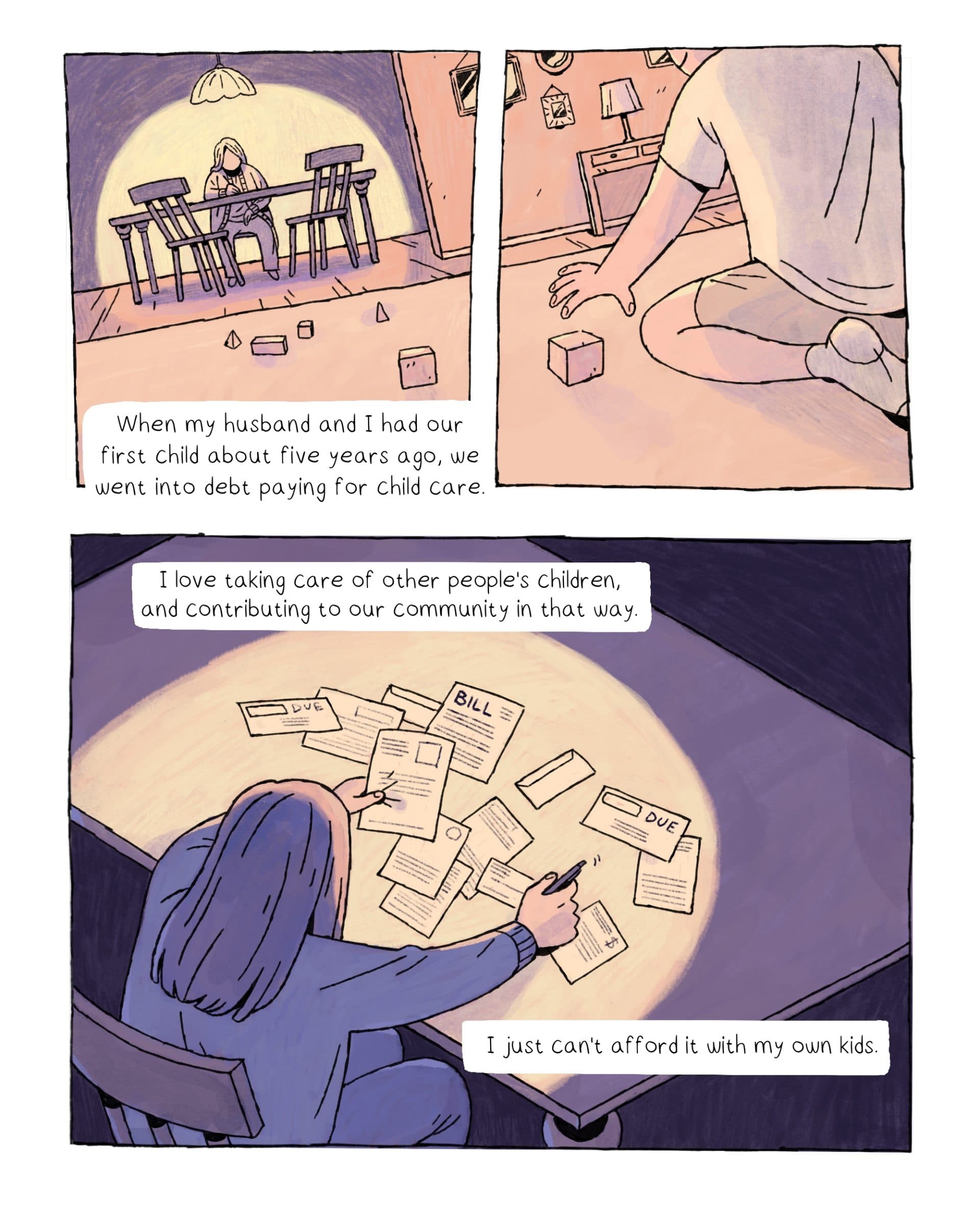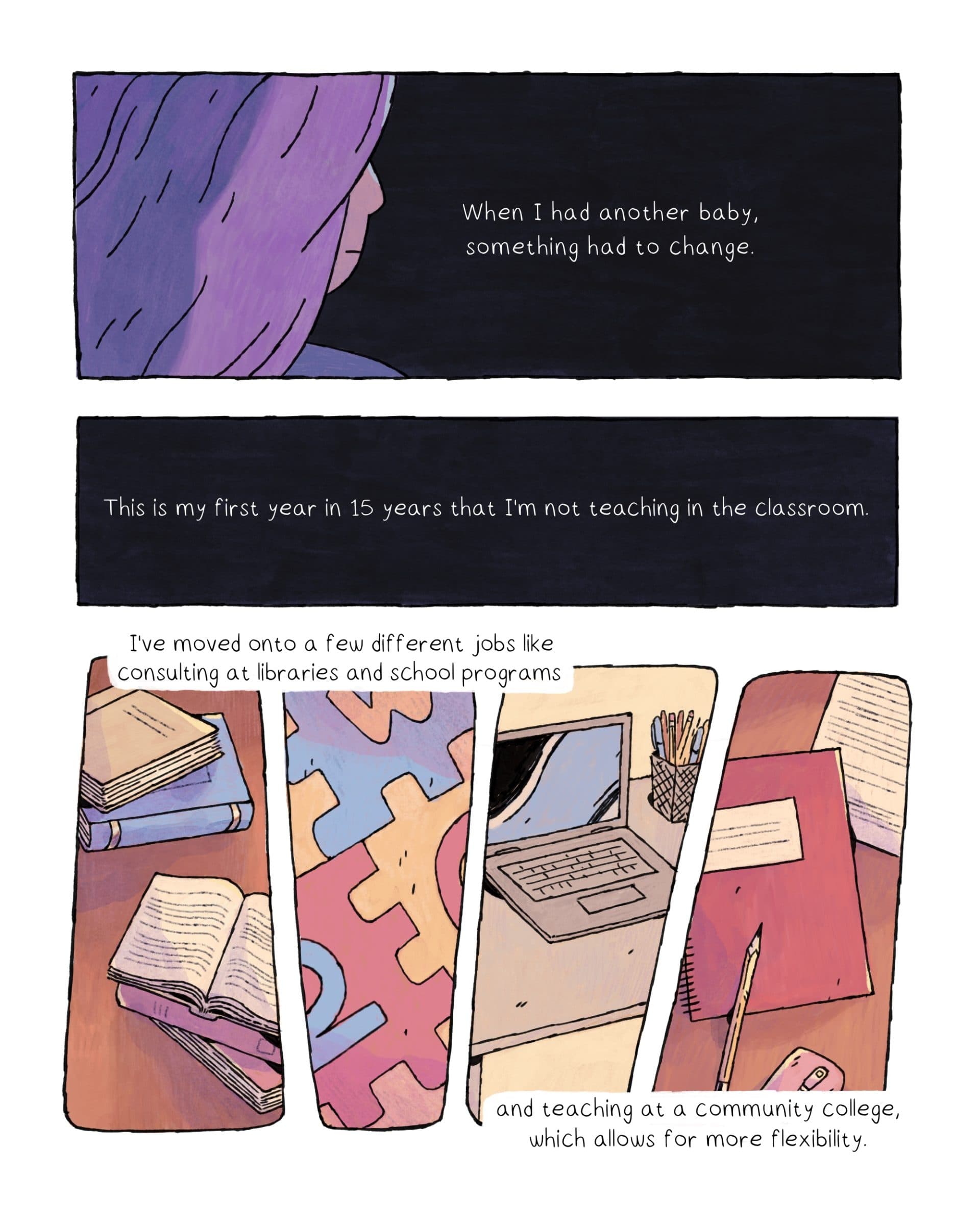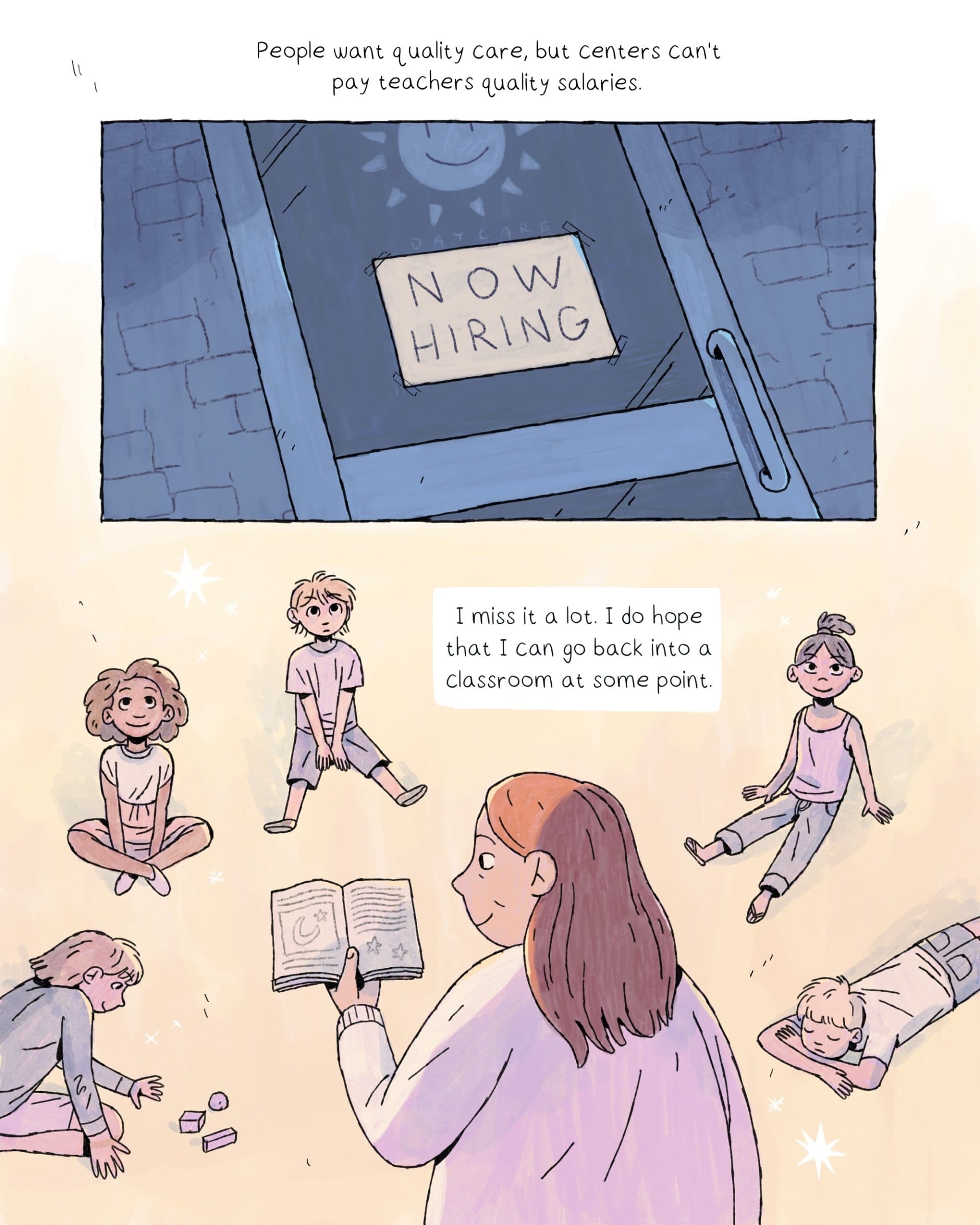 With reporting by WBUR's Carrie Jung.