A bored wife sets out for 'Grand Horizons' at Gloucester Stage Company
It's easy to get lost in a relationship, especially a marriage. As days turn to months and years, interest in hobbies, dreams and even friendships can suffer if left untended. Soon ennui can set in as routines become rote and partners take each other for granted.
This sort of slow grind that wears down a love connection is at the center of Bess Wohl's "Grand Horizons" at Gloucester Stage Company (through Aug. 21). A 50-year marriage undergoes intense scrutiny when former librarian Nancy French (played by interim artistic director Paula Plum) announces over pot roast that she wants a divorce. Her husband, Bill French (Plum's real-life husband Richard Snee), nonchalantly agrees. The declaration is awkward as it comes moments after the two wordlessly work together to get dinner on the table.
Once Bill and Nancy mention the divorce to their kids, Brian (Greg Maraio) and Ben (Jeremy Beazlie), the two get more upset about the possible separation than their parents. Over the next couple of hours, the themes of broken dreams, the one that got away and the loss of identity get explored. Brian, who feels slightly over the top, is forever shouting and complaining, and Ben is often pouting about always having to take care of everything financially. With Nancy, Wohl paints a picture of a woman who has drowned herself in her family, tending to their every need. In so doing, she's forgotten about herself and feels her husband doesn't truly see her. Their kids are more worried about themselves than their parents' crisis. Ben's pregnant wife Jess (Marissa Stewart) spends much of her time advocating for Nancy to be seen and acknowledged (arguably even more than Nancy does) while seeming to contemplate her relationship.
In their cozy, independent-living apartment, complete with actual working appliances and a lovely wooden staircase courtesy of scenic designer Jenna McFarland Lord, the Frenchs' long history comes out through confessions, sexts and more. There's lots of tension in the show, but the overall delivery of the production feels sitcom-y. It is funny, though, but less tragic than it should be.
Plum's Nancy is bored, and under direction of Robert Walsh, former artistic director of the Gloucester Stage Company, she spends the entire play sifting through memories to determine if she's in the right place and if she's made the right choices.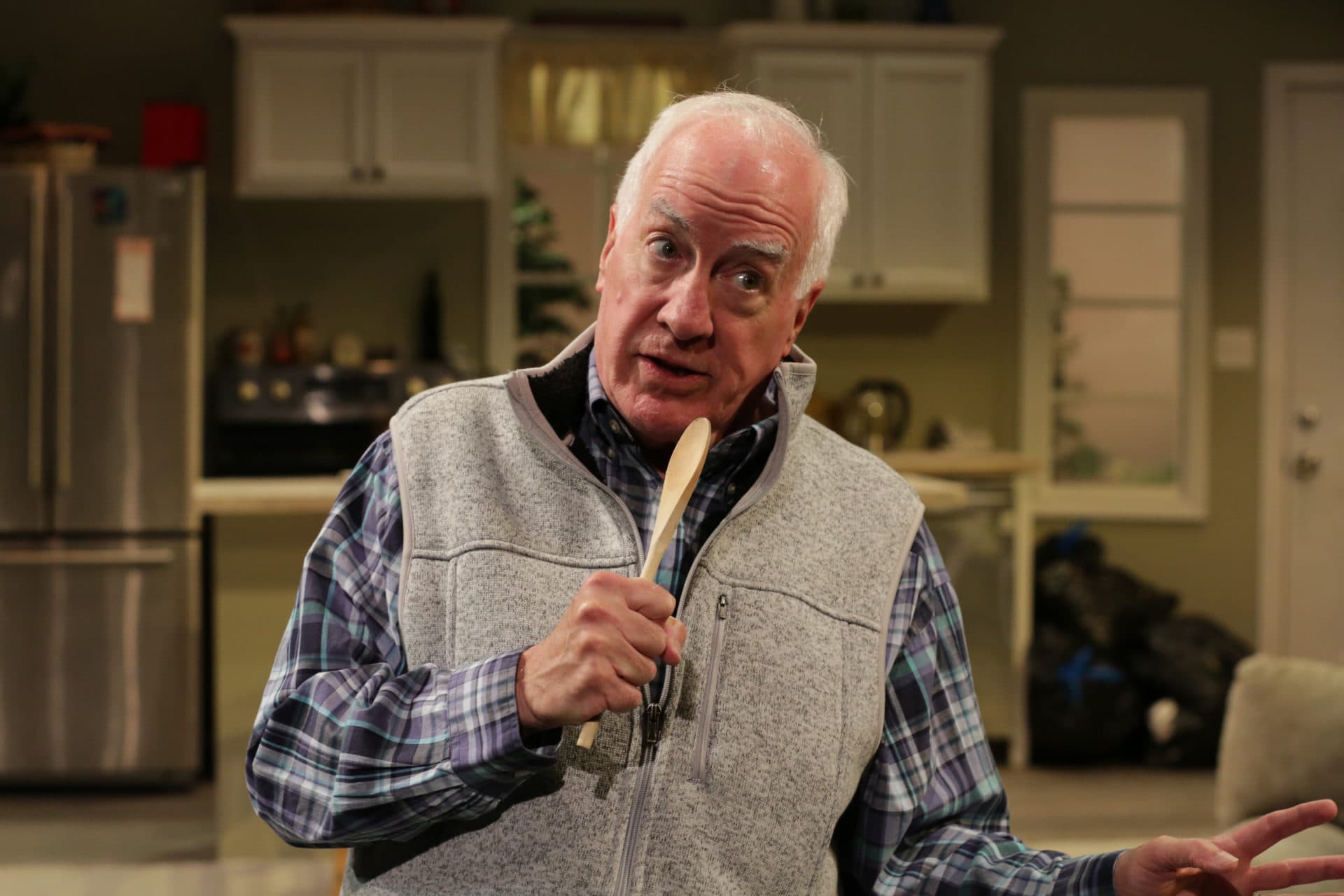 Snee's Bill is marvelous. He conveys a full range of emotions with a glance, a raised eyebrow, or shrug. Bill's been chatting with Carla (June Kfoury), a woman he met in a comedy class. Kfoury's Carla is a real treat. Carla is freer than Nancy in spirit and has never been married. Over tea, the two embark on a naughty subject. Later, Carla tells Nancy a story about a woman who stopped recognizing herself in the mirror. Nancy realizes that she doesn't recognize herself either. Especially outside of the male gaze.
Another poignant moment exists between Ben and his friend Tommy (Cristhian Mancinas-García), who sneak into Ben's parents' house late one night for a bit of fun. Tommy is randy and ready to go, but Ben is distracted by his parents' plight. Mancinas-García is only onstage for a few minutes, but he's worthy of more spotlight. Tommy has one of the healthiest responses to Ben's constant fretting. He opts to ditch the needy, baby-like Ben and take care of himself by exiting what looks to be a toxic relationship waiting to happen.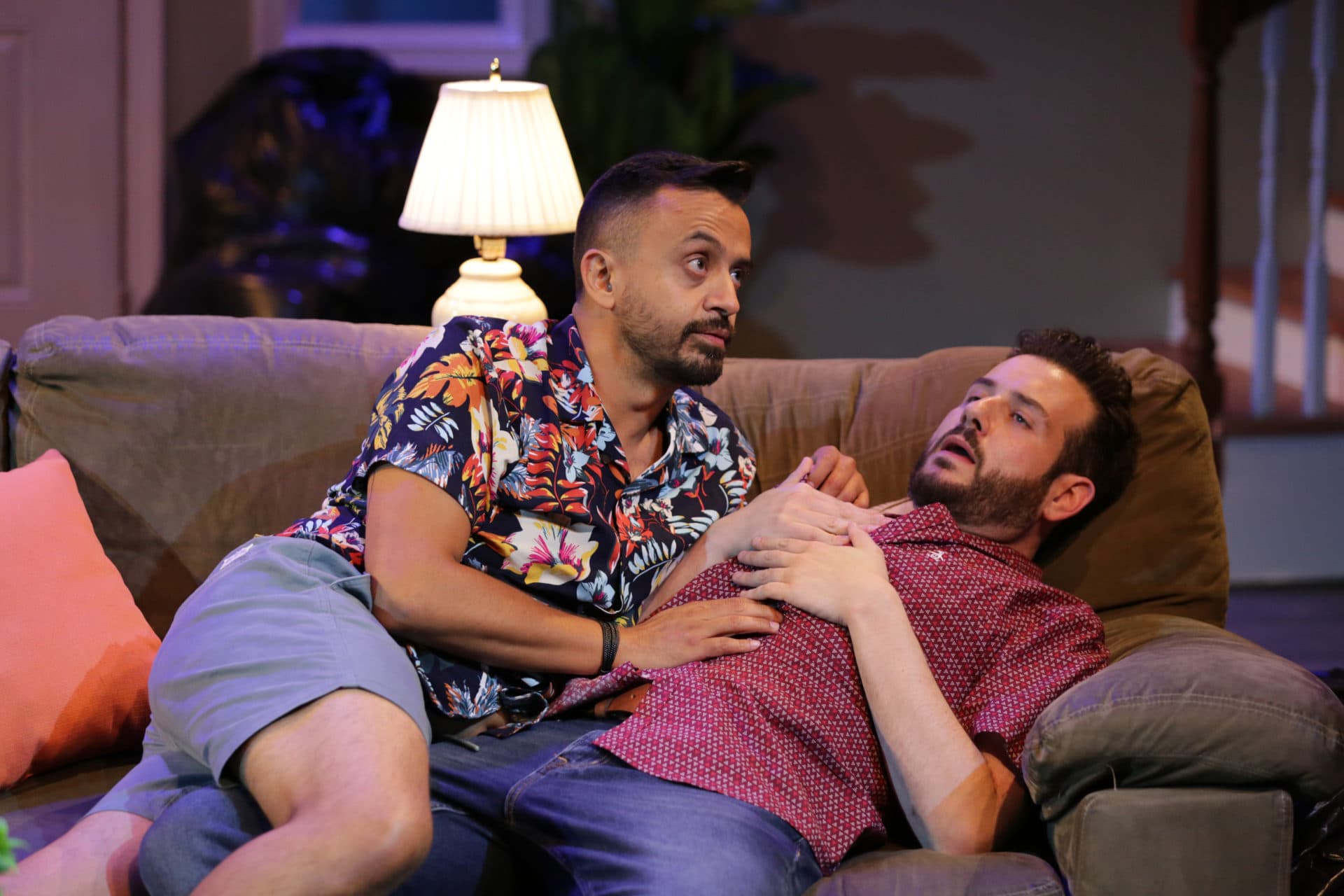 Throughout the production, Nancy talks about how she used to have big things inside her, but she never says what they were. Currently, she's organizing a clothing drive with items from the deceased that will benefit the needy. She's to venture to D.C. as part of the effort. Her suitcase is by the door, and the audience waits for her to leave.
Via text, later that evening, a friend asks me what it looks like to be a woman with her own identity in a marriage. It's a good question that probably varies from union to union. For Bill and Nancy, who still love each other but need to work some things out, asking such a question earlier in their relationship might have allowed them to avoid the mess they've found themselves in.
Ben, trying to get his parents to stay together, cries that marriage is commitment. I agree, but it's not only a commitment to your partner, but also a commitment to yourself.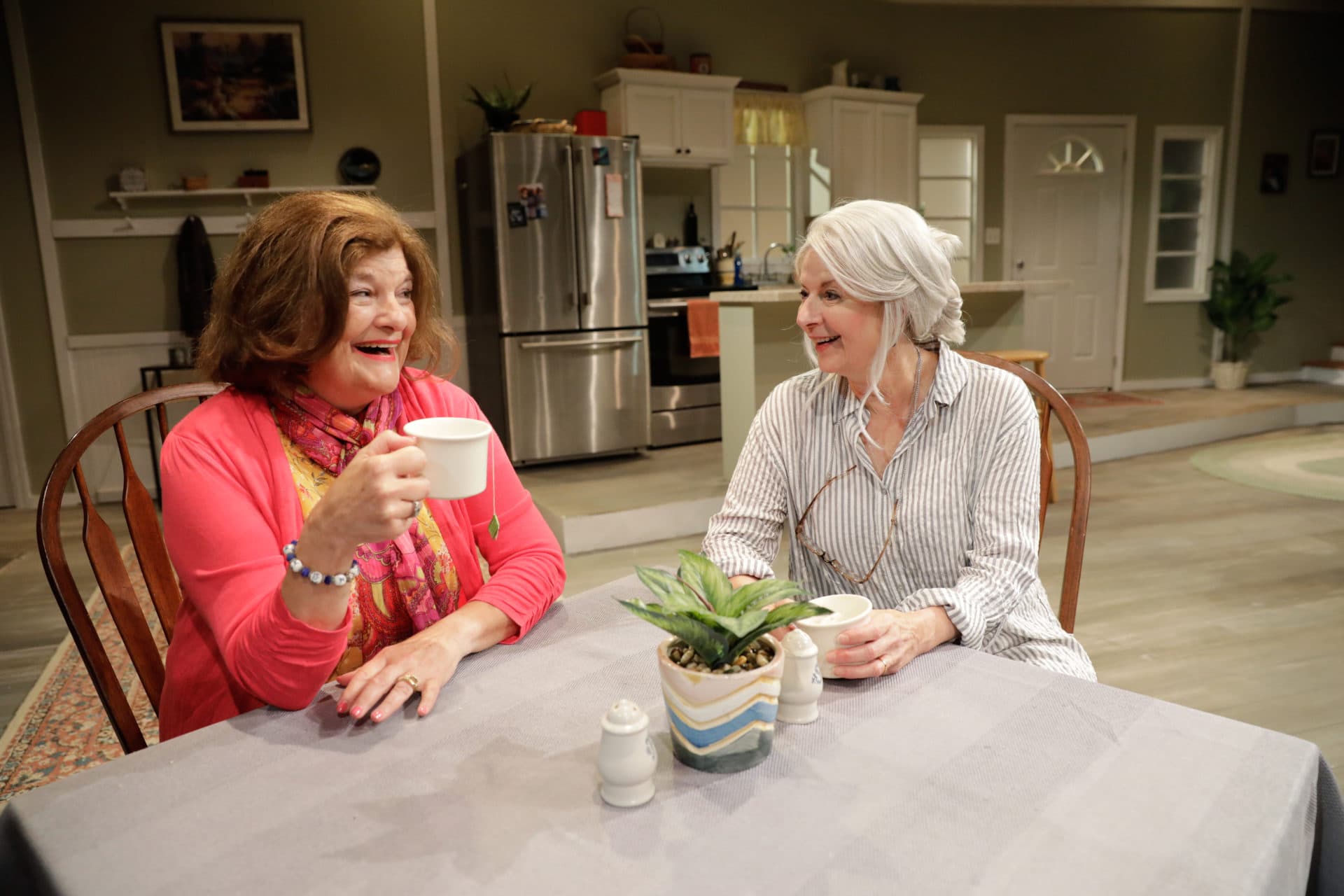 ---
"Grand Horizons" runs through Aug. 21 at Gloucester Stage Company.