Despite big boost for child care, advocates say the industry needs more funding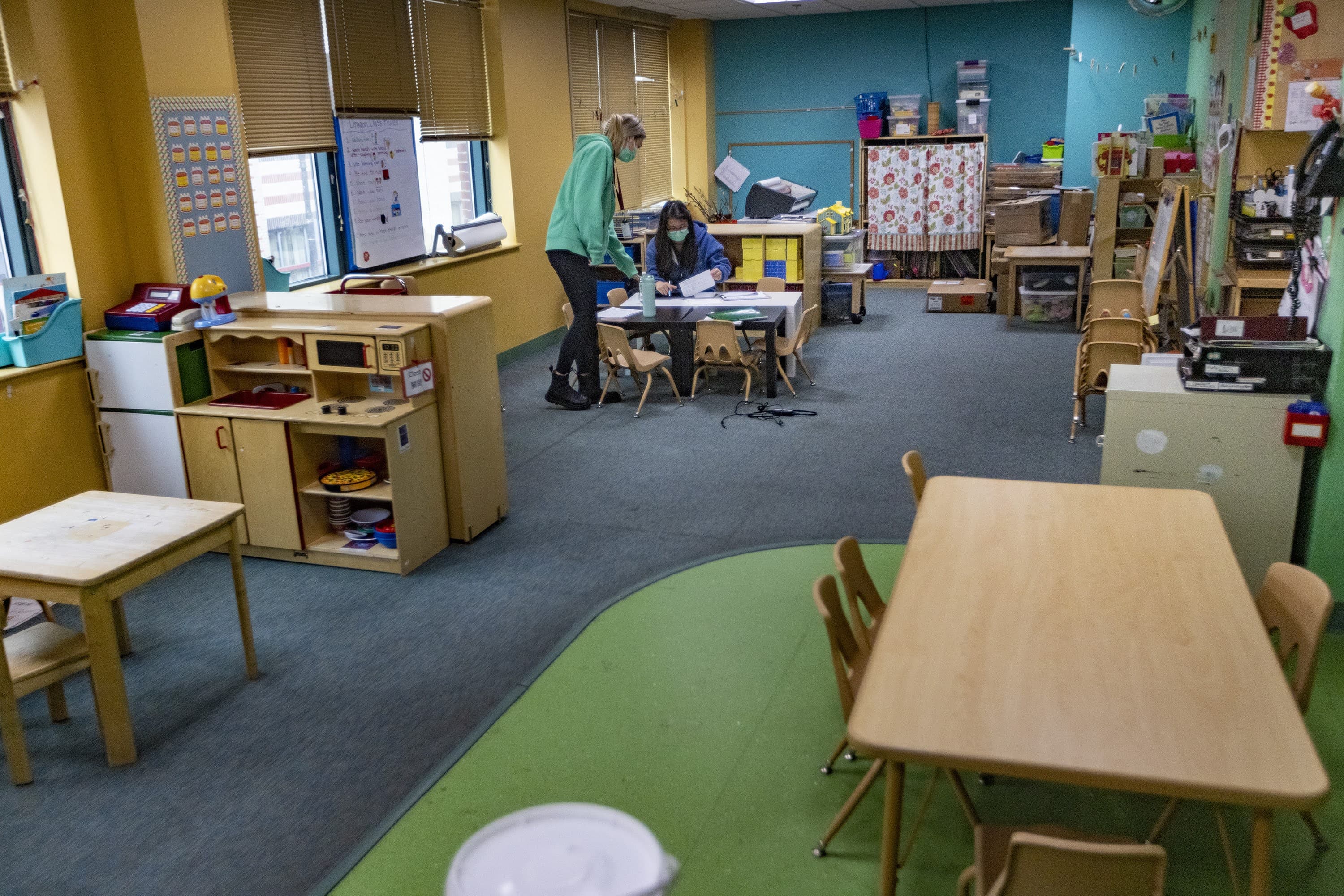 Child care providers in Massachusetts received some financial relief, thanks to an increase in this year's state budget. But people who work in the industry say they need a more permanent investment to prevent more centers from shutting down.
In total, state lawmakers set aside $1.2 billion for early education and child care in fiscal year 2023, which is 45% more than in 2022.
The additional money will extend a grant program for early educators through at least the first half of 2023. The grants were put in place in July 2021, in an effort to shore up an industry hit hard by staffing and other challenges brought on during — and exacerbated by — the COVID-19 pandemic.
According to state data, 65% of the grant money given out so far was spent on payroll and operating expenses such as rent and COVID related debts.
Child care advocates cheered the extension of the grant program but said it will not eliminate persistent, longer-term problems such as high costs for families and low pay for staff.
"This is a down payment," said Lauren Kennedy, co-president and co-founder of the nonprofit Neighborhood Villages. "We're very excited at the legislature's commitment, but certainly, there remains more work to be done over the long-term."
For Kennedy and others in the field, a major focus is how to raise wages for workers and teachers in the field. The state's child care workers earned a median income of $14.98 an hour or $34,920 annually, according to federal estimates. That is only slightly above the state's $14.25 per hour minimum wage.
In addition to the budget increase, lawmakers were considering another $150 million for child care as part of a broader $4 billion state economic development bill. The proposal, which also includes money to build more housing and expand broadband access, ran into a roadblock during the legislative session. Its fate remains unclear.
Kennedy said the additional funding was intended to help continue the grant program for another six months. It also would have helped some child care programs raise wages and retain workers, many of whom left their jobs during the pandemic and have not returned.
"We're still missing 10% of our child care workforce," Kennedy said. "So families are having a difficult time accessing care."
Lawmakers are expected to revisit legislation related to early education and child care in the session that begins next year. One bill that passed unanimously in the Senate this year but did not make it to the House would permanently increase financial support for child care providers and expand child care subsidies for families.