'Moonage Daydream' is a swirling, maximalist mosaic of Bowie's alter egos
Director Brett Morgen has been taking great pains on the publicity circuit to stress that his kaleidoscopic collage epic "Moonage Daydream" is not a documentary about David Robert Jones. This isn't one of those movies that wants to show you the man behind the music. It's a film about David Bowie. Or more accurately, a film about the many alter egos and incarnations of the Bowie persona as invented by a dazzlingly creative boy from postwar Brixton who changed rock music and popular culture forever. Much like Baz Luhrmann's surprise summer blockbuster "Elvis" and Andrew Dominik's upcoming Marilyn Monroe movie "Blonde," it's not concerned with the nuts and bolts of biography so much as it is interested in the idea of an icon and what they mean to the world. Morgen sees the art of being Bowie as an aspirational philosophy and a guiding principle of life. Hey, you could do a lot worse.
"Moonage Daydream" is a trip. Granted unprecedented access to the Bowie estate's extensive archives, Morgen spent five years culling the movie from a mountain of footage so massive it took the first year just to digitize it all. He's a filmmaker fond of letting his subjects speak for themselves. Whether chronicling the sublime immodesty of Hollywood honcho Robert Evans in his 2002 "The Kid Stays in the Picture" or the interior agony of his 2015 "Cobain: Montage of Heck," Morgen eschews the talking head interviews and expert testimonials that turn so many movies about artists into formulaic bores. (The boomer rock doc hagiography has grown so moldy that Bob Dylan and Martin Scorsese made a sly parody of one and a lot of critics couldn't tell when they were kidding.) Most documentarians like to put frames around their subjects. Morgen explodes the frame.
Kicking off with the arrival of Ziggy Stardust and the Spiders from Mars orchestrated as if it were more cataclysmic than an actual alien invasion, "Moonage Daydream" pummels the viewer with a multi-sensory barrage of vintage performance clips, television talk show appearances, contemporaneous stock footage, psychedelic animated interludes, semi-related art from other mediums and pretty much everything else including the kitchen sink, all set to a dazzlingly detailed soundscape of musical mashups overseen by Bowie's longtime producer Tony Visconti. It's a swirling, maximalist mosaic both electrifying and exhausting. (The movie will be running for a week exclusively in IMAX theaters before expanding to smaller screens, where I imagine the throbbing, stroboscopic intensity might be a little easier on the audience's eyes and ears. But where's the fun in that?)
What you won't get is much in the way of biographical material, nor any cutaways to Rolling Stone reporters explaining the historical importance of what you just watched. There are no contemporary artists telling you how David Bowie taught them it was okay to be weird. Which is fine, as far as I'm concerned, because we can find that stuff anywhere. "Moonage Daydream" is almost entirely experiential, assembled from Bowie's electrifying concert performances and irreverent televised interviews – which were so often performances in and of themselves. We see him playing Ziggy Stardust, Aladdin Sane, The Thin White Duke and finally the "character" of David Bowie himself.
It makes sense that such an iconoclastic artist would receive such an unconventional tribute, as the style of this shape-shifting movie feels like it's metamorphosing alongside the ch-ch-ch-changes in his career. "Moonage Daydream" presents an artist in the process of continual evolution – a creative vagabond fond of uprooting himself whenever stasis starts setting in, keen to absorb all the influences of his new surroundings, from Los Angeles to Berlin to the Far East and beyond.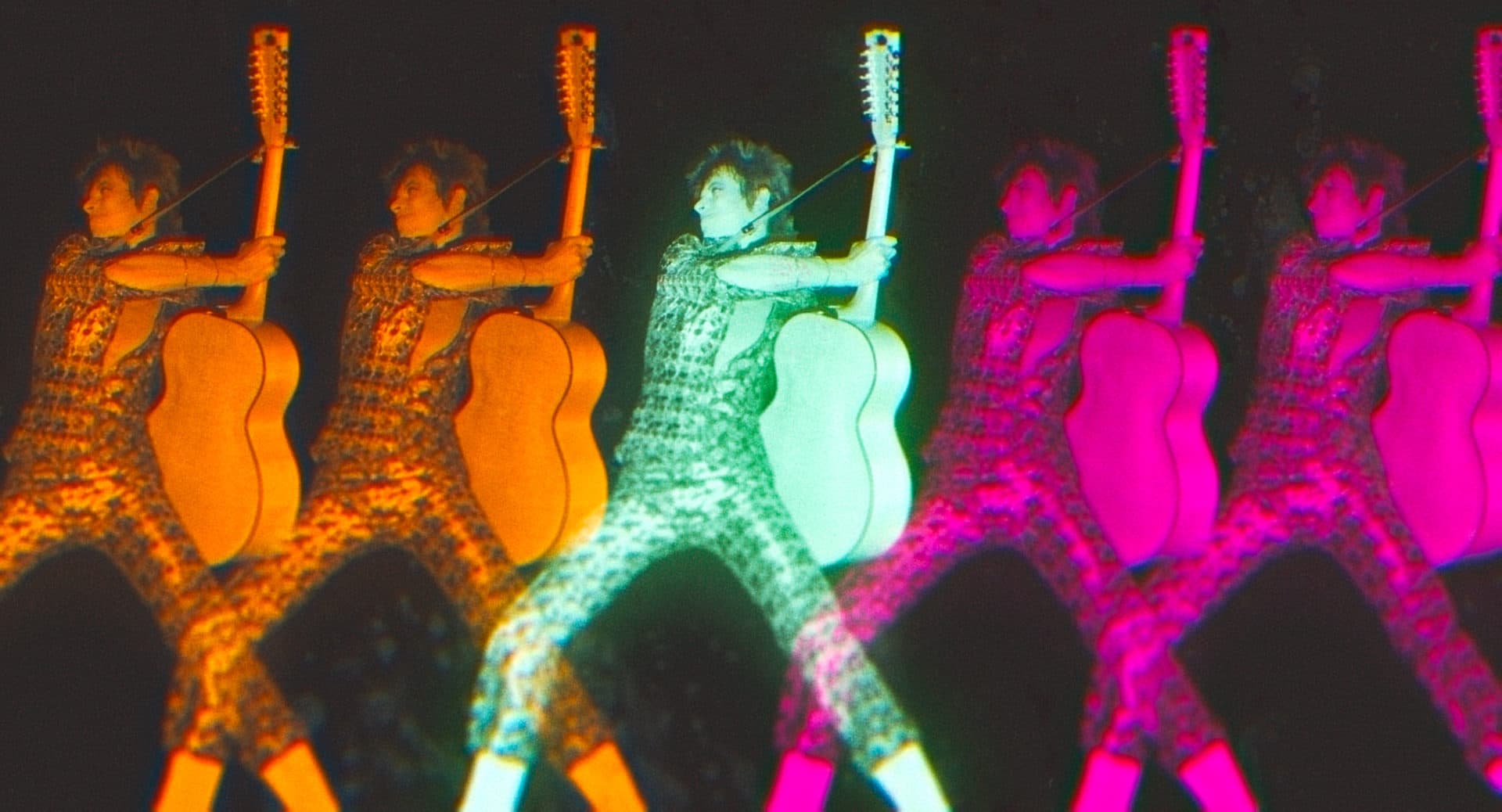 I suppose one could argue that the structure gives short shrift to Bowie's many brilliant collaborators over the years. (Brian Eno is mentioned once. You won't hear the names Nile Rodgers, Lou Reed, or Iggy Pop at all.) But Morgen seems to care far more about the philosophy behind the music than the process of making it. The weakest parts of the film are occasions when he drifts too close to documentary specificity. Infrequent lapses concerning Bowie's brother Terry or wife Iman only underscore how much more exciting the movie is when it's being oblique and impressionistic. More musical biographies should skip the family histories and try to mimic the stargate sequence from "2001: A Space Odyssey" instead.
Entirely unconcerned with typical rock n' roll rise and fall material about drugs and divorces, "Moonage Daydream" finds its central conflict in Bowie's massively successful mid-1980s "Serious Moonlight" tour, when the star briefly stopped experimenting in favor of crafting pure pop ecstasy. Suddenly he was selling out stadiums, having resigned himself to giving the people what they want instead of "making them like what I like." Morgen finds some nifty visual corollaries, like a loop of the superstar going up and down the same escalator ad infinitum, or a garish soda commercial in which Bowie and Tina Turner dance in front of a Pepsi machine. I'm not sure I can wrap my head around the assertion that a song so soaring and joyous as "Modern Love" could possibly be considered a sign of stagnation, but then I'm not the guy who wrote it.
Maybe he just didn't like it because it came too easy. A point repeated by Bowie in his various incarnations more than once during "Moonage Daydream" is that artists should always be pushing against the outer limits of their comfort zones, venturing to unfamiliar places and attempting new, intimidating endeavors. Like the song says, turn and face the strange.
---
"Moonage Daydream" opens exclusively in IMAX theaters on Friday, Sept. 16 and expands into wide release on Friday, Sept. 23.