Orange Line reopens on time after month-long shutdown
Play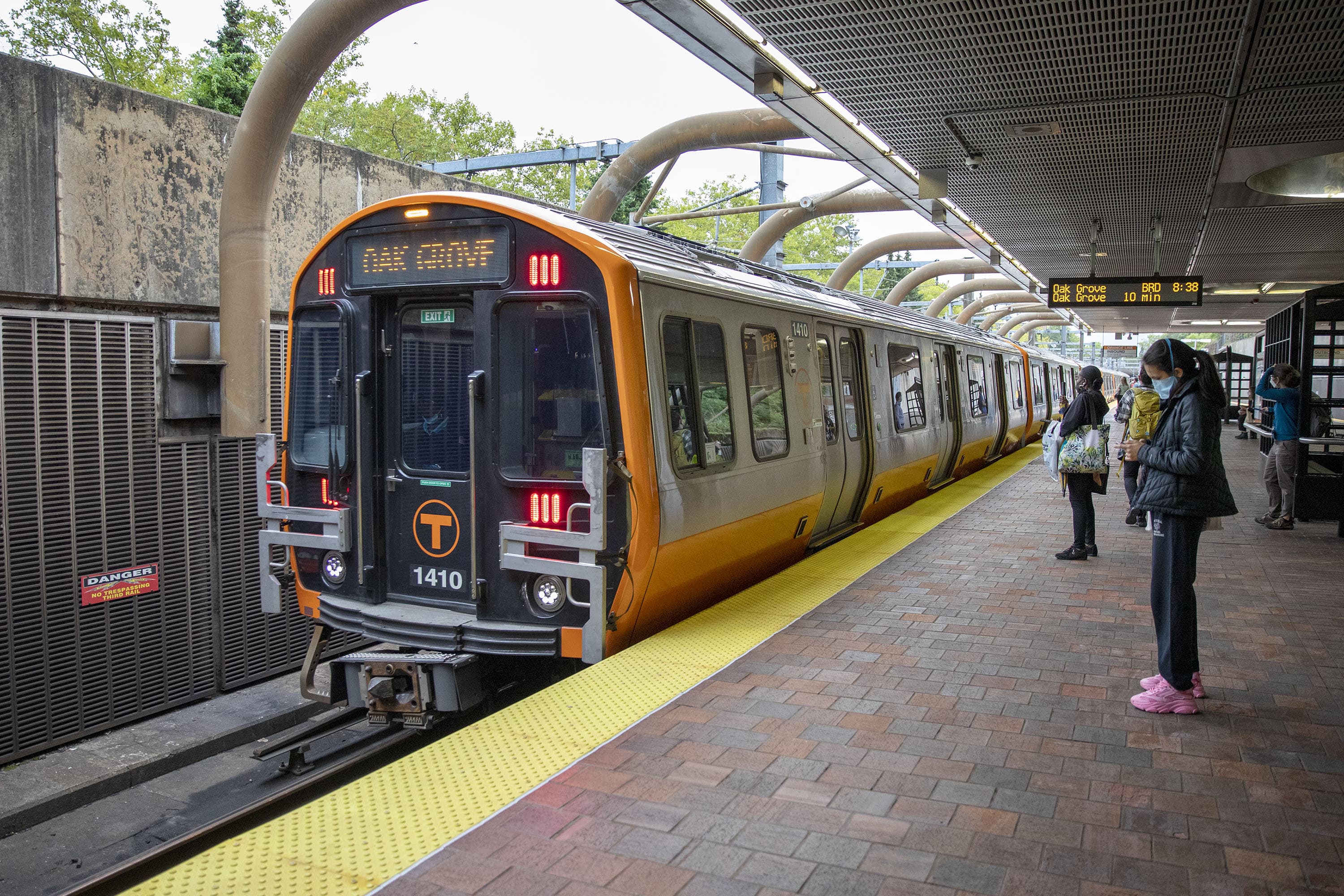 The MBTA Orange Line reopened for the first time in a month on Monday morning, and riders were ready for its return.
Leslie Good rides the Orange Line most weekdays, and she was dubious the T could fix the line so quickly. But on her first day back on the T, she said things were going smoother than expected.
"I'm surprisingly relieved because I have felt the past month really exhausting," she said. "You know, I'm young and healthy, but even taking three legs to get to work. By the time I get there, I'm exhausted. I'm overstimulated. I'm not as likely to read my Economist on the way to work, which I love doing, because there's just so much going on."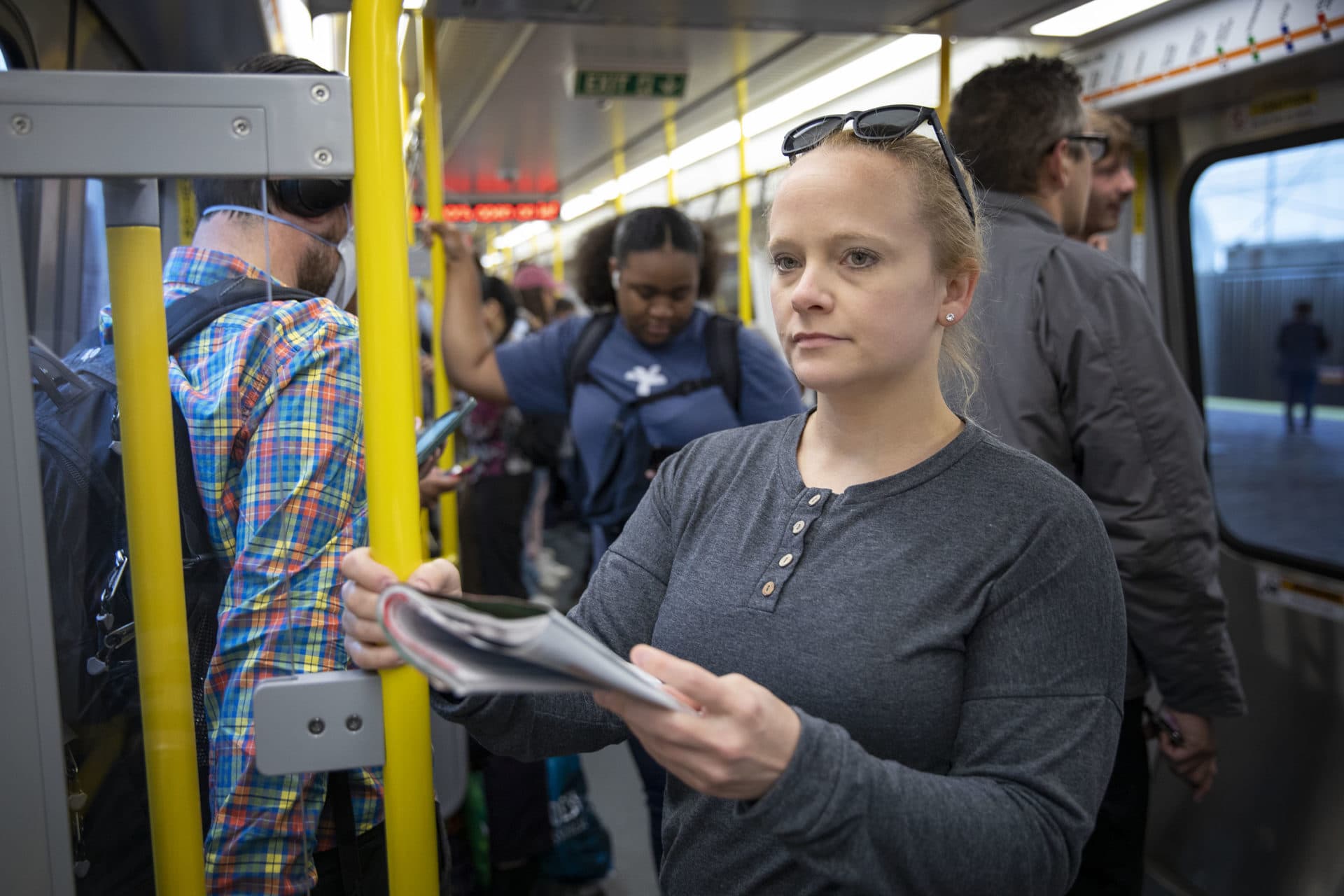 The T's general manager Steve Poftak said the 30-day shutdown allowed workers to make five years of improvements. More than 70 new Orange line cars will now be available during rush hour.
"The ride is going to be faster, you're going to get more vehicles," Poftak said. "It's going to be a smoother, smoother, more reliable ride. So, I'm hopeful to the extent that there are folks who have lost confidence in the T — I'm hopeful that this is a step in regaining that confidence."
But the T has yet to win back everybody, at least on the line's first day back. One rider who got on at Assembly Square this morning told WBUR the wait times seemed to be even worse than before the closure.
The T is asking for patience. Six trouble spots that forced trains to reduce speeds are now fixed, according to the T, but it's running trains more slowly than normal until the new tracks settle.
Trains in those areas will keep their speed down until final safety approvals are completed.
Another fix involved replacing some of the yellow stripping that runs along the edge of the train platforms. Waiting for his train at the Mass. Ave. stop was Frank McDonough, who is blind and walks with a cane.
He said that yellow stripping is important for people who are visually impaired "so we don't fall off into that pit when there's no train there."
Gov. Charlie Baker said shutting the entire line down for 30 days allowed the T to get more work done than they could have otherwise.
"It was in the five-year plan," he said, "but people saw an opportunity to get five years worth of that done in 30 days and took advantage of that."
Transit advocates say the state should learn from how the shutdown was managed.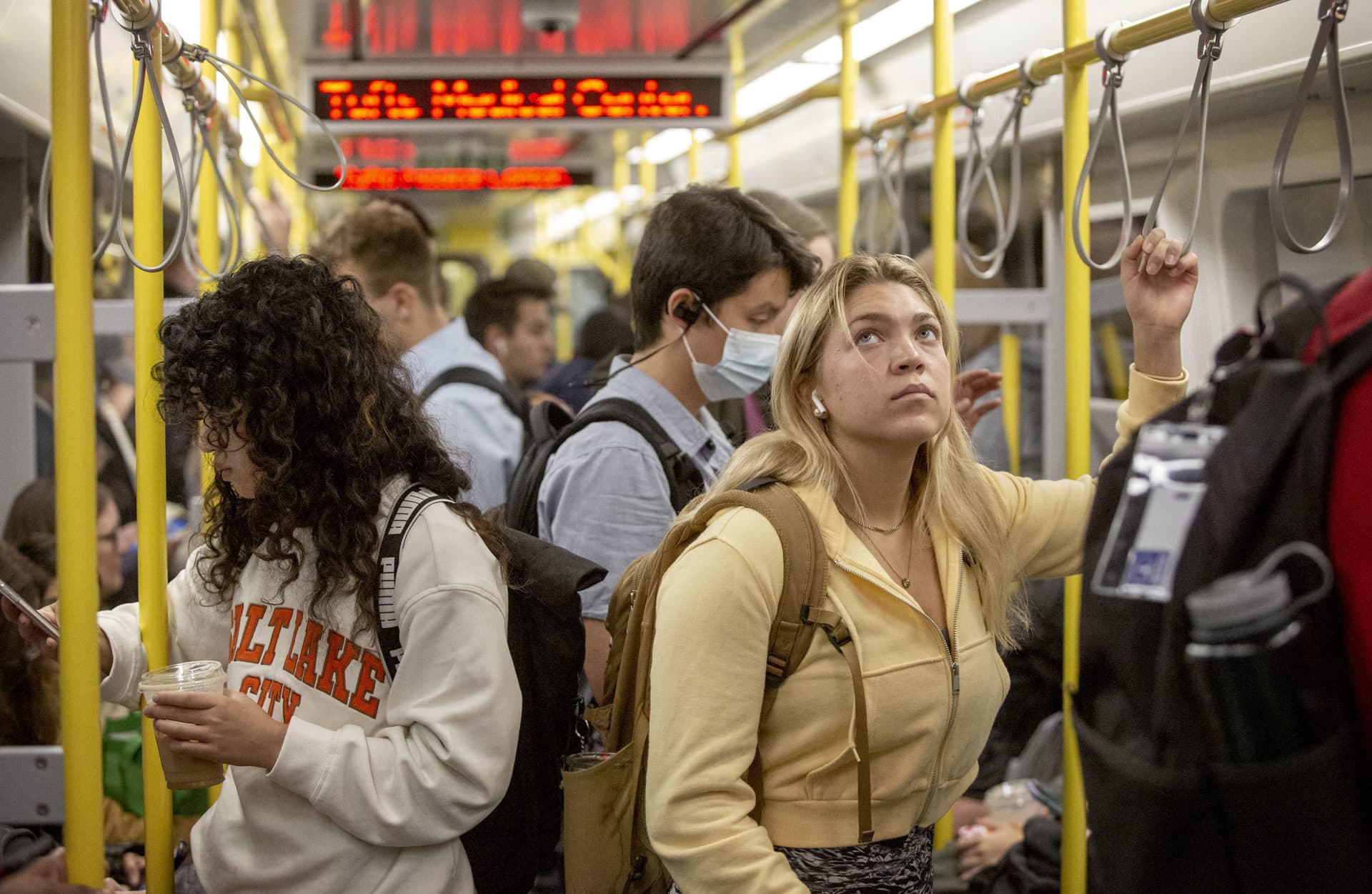 Jarred Johnson, of the advocacy group Transit Matters, said the biggest lesson from all of this is the importance of clear communication.
"Making sure that you're communicating effectively and far enough in advance for major diversions like this, but that you're also telling the story of the work that's getting done, and that you're just being more honest," Johnson said.
Johnson said the T should set up a website that allows anyone to see where where trains are forced to reduce speed. He adds the commuter rail was clutch during this diversion, and could be used to help riders during upcoming shutdowns.
The Green Line between Government Center and Union Square in Somerville also opened Monday morning. That section of the line was also shut down for about a month for repairs and work related to the line's extension into Medford.
Monday saw one other return to the T: Regular fares also resumed.

With reporting from WBUR's Josie Guarino, Amanda Beland and the WBUR News Desk