Bump or spike? COVID in wastewater has experts unsurprised but wary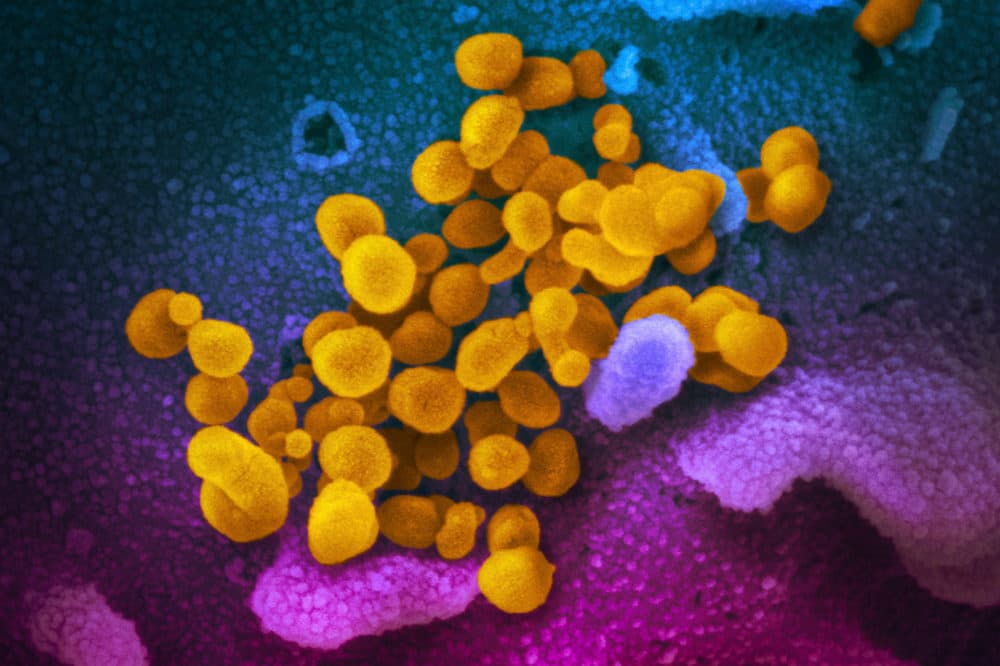 Since Thanksgiving, the level of COVID found in Boston-area wastewater has risen sharply. Many experts said they expected the uptick.
"I'm suspending my concern because this is something that was anticipated — not inevitable, but anticipated," said Cassandra Pierre, associate hospital epidemiologist and medical director for public health programs at Boston Medical Center.
As people gathered with loved ones for the holiday, the virus had an opportunity to spread. If the uptick lasts more than two weeks, Pierre said, it will be reason to look closely at new variants that are circulating to determine if they are more transmissible or exhibiting other concerning characteristics.
But right now, she said it may be too soon to know what the impact of the recent increase will be.
"It's going to be hard to say whether this means a bump or a surge," she said.
Shira Doron, a hospital epidemiologist at Tufts Medical Center, said she's watching two newer omicron variants: BQ1 and BQ1.1. Those variants drove up cases in Europe, and Doron said she might expect to see a similar pattern in the U.S.
However, Bill Hanage, an epidemiologist at Harvard's T.H. Chan School of Public Health, said the increase in Massachusetts so far "is not out of line with the fluctuations we have seen over the last few months."
He pointed to a bump at the start of the school year as one example. Wastewater levels went up in September and October but came back down again.
Hanage predicts wastewater levels will fall this time too, before increasing later in the month as people hold more holiday gatherings.
Many public health experts are focused on the number of patients with COVID-19 who are hospitalized and in intensive care units as a measure of when to worry that the virus could overwhelm the health care system. That number has increased only slightly since Thanksgiving, pointed out Robert Horsburgh, a physician and professor of epidemiology at Boston University. He doesn't see the current numbers as worrisome but anticipates another spike after Christmas.
While epidemiologists expressed limited concerns about the post-Thanksgiving bump, they are urging people to get the newest booster, which is tailored to omicron, and to wear masks in public places in the week or two before gathering with family and friends for the winter holidays.
"Those changes in behavior will allow us to actually experience more human connection, time with our families, meaningful interaction with others that we were deprived of earlier in the pandemic," Pierre said.