Boston University unveils city's largest net zero building to date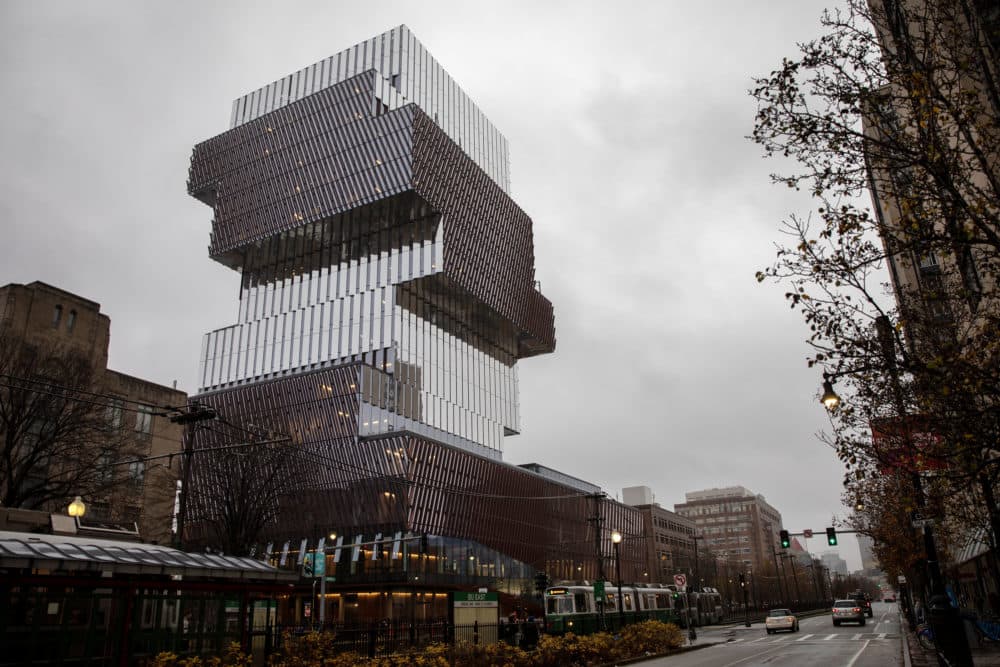 Boston University is putting the finishing touches on the largest net zero emissions building in the city to date. The new 19-story Center for Computing and Data Sciences building uses renewable energy and geothermal heating and cooling.
According to a city report, buildings make up nearly 70% of Boston's carbon emissions, and the energy that goes into heating and cooling buildings is a significant source.
To achieve net zero emissions, this new BU building uses geothermal energy from 31 wells that extend 1,500 feet underground.
Dennis Carlberg is the associate vice president of sustainability at BU. From inside the building, he points out the window to where geothermal wells run more than a quarter mile underground. Carlberg explains that in the summer, the pipes inside the wells send the heat down into the earth. "The earth is essentially a big battery, a thermal battery for us. And then in the winter time that heat comes back out, out of the ground," he says.

The building purchases electricity from renewable sources and has no fossil fuel connections. It also has other environmentally friendly features such as a system that moves heat inside the building if one side is receiving more sun than the other. The building aims to be zero waste in the future.
Larry Lessard, president of the New England Geothermal Professional Association and director of the geothermal company Achieve Renewable Energy, says that cities could collect more data to help other projects go geothermal.
He explains that geological information — including the tests the engineers use to evaluate the exchange with the ground — could help inform future projects in the area. "It's one of the ways you decide how deep you need to drill and how many borings you need to drill," he says.
Carlberg says that other net zero buildings are on the way, and it's this cumulative effect that makes a difference: "This is about us all taking this challenge on and solving this problem."