The Bowery Presents is opening an outdoor concert venue at Suffolk Downs in East Boston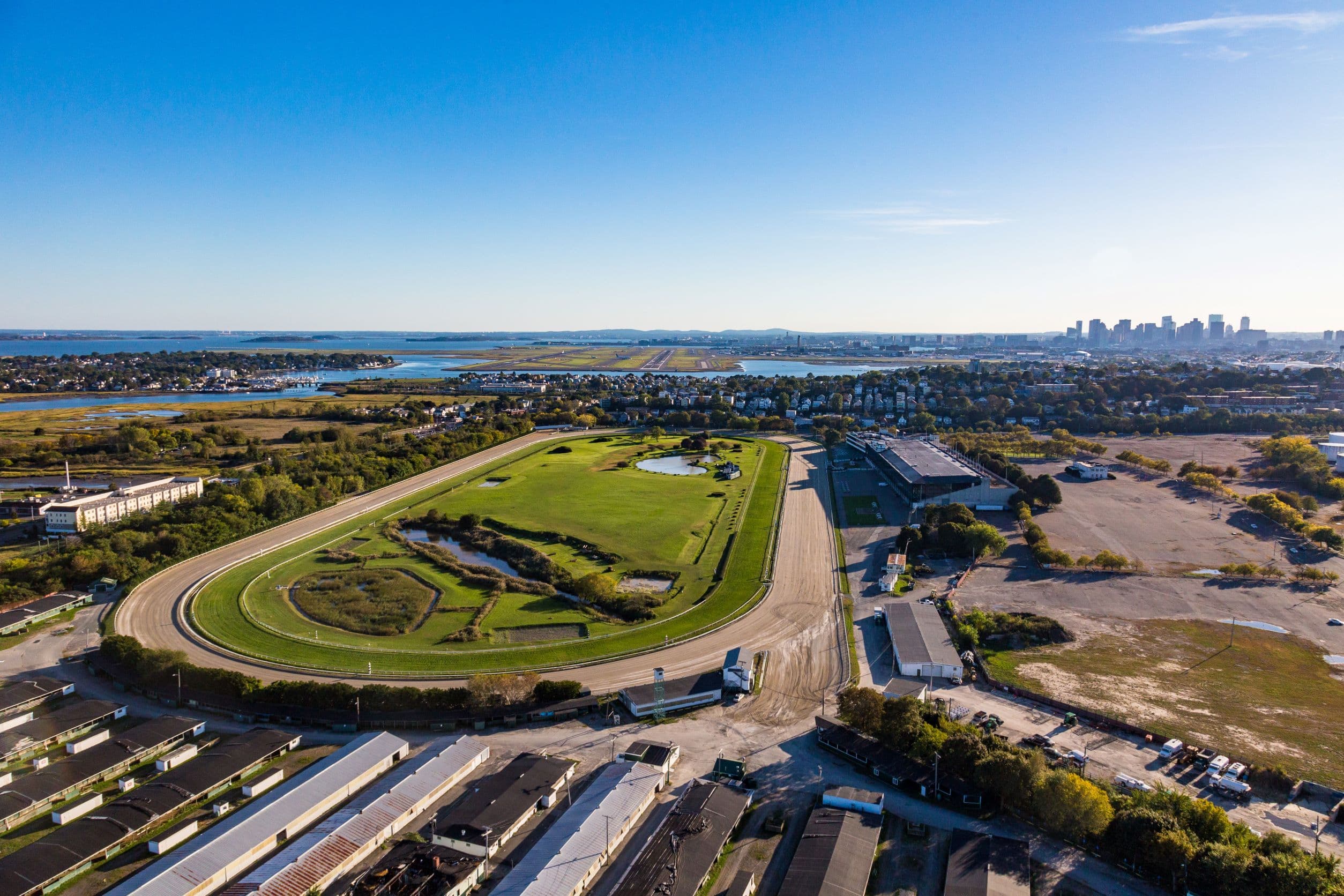 The thunderous sounds of horses running at breakneck speeds have been absent from Suffolk Downs for three years. Soon they'll be replaced by amplified electric guitars and the roar of live music fans.
On the heels of opening its new 3,500 general admission venue Roadrunner in Brighton this past March, The Bowery Presents has announced plans for bringing even bigger shows to the old East Boston racetrack.
This move expands the concert company's footprint around the city, which also includes the 10-year-old Sinclair in Cambridge and the Royale in Boston's theater district. The Bowery has been the exclusive presenter of live music at that venue since 2010.
The Stage, as the new seasonal Suffolk Downs venue is called, will debut in spring 2023. According to the New York-based promoter's announcement, up to 8,500 music fans will be able to fill the historic track's infield.
"The Bowery Presents has always focused on creating and operating venues where both fans and artists alike can have a great experience," said Josh Bhatti, vice president and head of The Bowery Presents Boston office. "We are confident Suffolk Downs will join Roadrunner, The Sinclair and Royale as a beloved concert venue in Greater Boston, delivering on our commitment to keep the music first."
Suffolk Downs opened in 1935, and went on to host iconic horses including Seabisuit. The last race was held in June 2019.
This music venue project is a partnership with HYN Investment Group, the development company that purchased the property in 2017. HYN broke ground last May for a multi-use housing and shopping district that will also include hotels, apartments, life science labs and parks.
In the press release, The Bowery Presents said it "plans to honor the site's musical legacy, while invigorating the space to bring an open-air summer concert experience to all." The Beatles performed at Suffolk Downs in 1966, with The Jackson 5 following in 1973. The 1999 Guinness Fleadh festival featured artists including Elvis Costello, and Radiohead played there two years later.
The lineup for The Stage's first season has yet to be announced.