The Brattle screens 'Everything Everywhere All at Once' and its many influences
When writer-directors Daniel Kwan and Daniel Scheinert were film students at Emerson College, the Brattle Theatre was where they'd go to discover the foreign, classic and underground movies that influenced their unconventional work, which they credit to the collective moniker Daniels. Now they're programming the place, sort of. In conjunction with a return engagement of Daniels' "Everything Everywhere All at Once," the Brattle's creative director Ned Hinkle has paired the duo's surprise spring smash on double bills with a dozen films that inspired their movie-mad multiverse. It's a well-deserved victory lap for the unexpected blockbuster, which at over $100 million at the worldwide box office is the highest-grossing film to date from hip, indie distributors A24, and is currently cruising into awards season on a wave of critical hosannas. (Some with exquisite taste have called it the film of the year.) Not bad for a movie about laundry and taxes.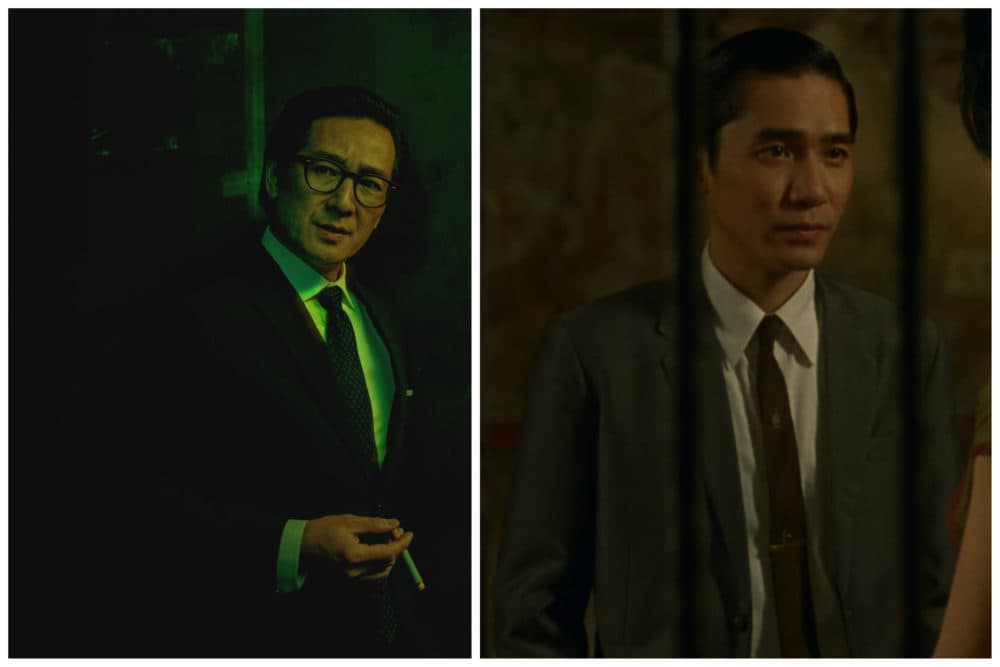 This manic mix of earnest immigrant family drama, science fiction silliness, middle-aged romance and interdimensional kung fu cites so many influences and is so full of allusions the movie might as well come with an index, which is why the series is something Hinkle has had in mind since he first saw "Everything Everywhere" during its initial run back in April. "I usually try to go into a film pretty blind," he explains. "So I hadn't even watched a trailer when I went to see it at the Somerville. Here I am, enjoying this off-the-wall pseudo-sci-fi movie when all of a sudden I'm transported into an alternate universe with Michelle Yeoh and Ke Huy Quan starring in a Wong Kar Wai film. It was so unexpected, and so well done! I was even more in love with the film than I had been before. I think that's when my mind started churning over ideas for a repertory series that would highlight all of the influences that went into making this singular movie work."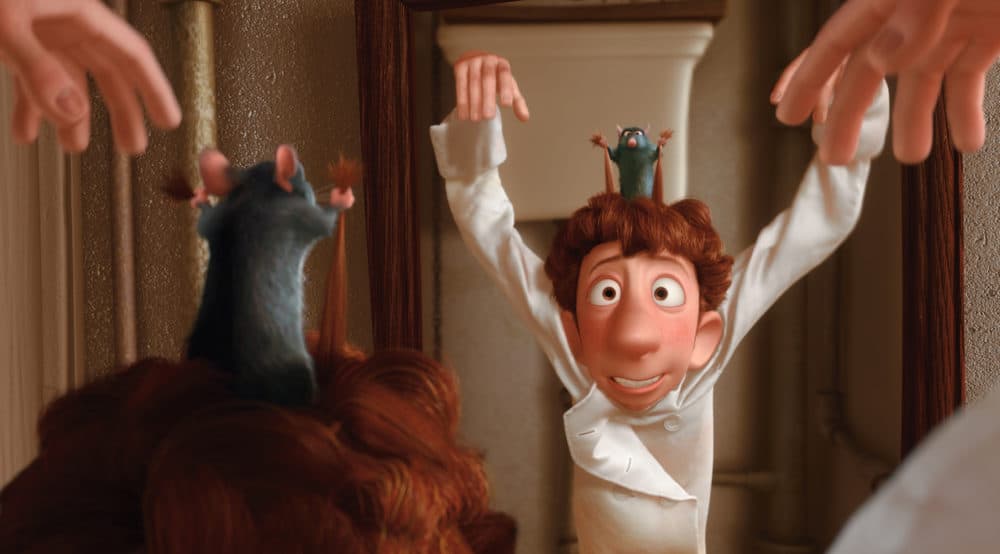 The Brattle's "Everything, Everything Everywhere All At Once" retrospective includes two 35mm screenings of "In the Mood for Love," the Wong Kar Wai masterpiece which gets a gorgeously straight-faced semi-reenactment by Yeoh and Quan in one of Daniels' most daring gambits. (I still can't believe how well it worked.) They're also showing Pixar's "Ratatouille," which is treated to a significantly less reverential revision in "Everything Everywhere" thanks to the protagonist's misremembering of the titular varmint, followed by Daniels' exceedingly odd 2016 debut "Swiss Army Man," starring Paul Dano as shipwreck survivor who becomes best friends with Daniel Radcliffe's flatulent corpse. A movie I most certainly should not have gone to see on the last day of Sundance on two hours of sleep, it's like an emo "Weekend at Bernie's," except gassier.
The "Everything Everywhere" cast's prior credits are well represented here, with Yeoh's martial arts prowess on full display in a new Janus Films restoration of Johnnie To's "The Heroic Trio" and the Jackie Chan classic "Supercop," which most of us still swear she stole out from under the Hong Kong superstar. "Big Trouble in Little China" was obviously a no-brainer, not just for James Hong's performance, but for the similarly fast-and-loose collisions of Far East and Western tropes. And I suppose one cannot celebrate Ke Huy Quan giving the comeback performance of the year without screening "The Goonies," a film beloved by generations of pre-teens and also one of the shrillest, most annoying movies ever made.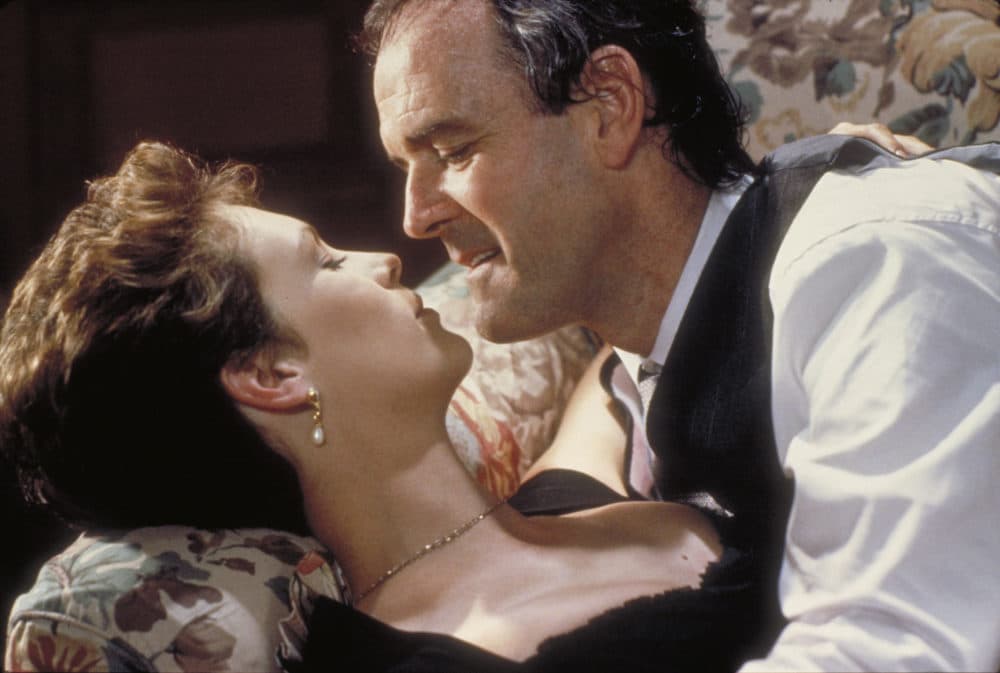 "When it came to choosing just one Jamie Lee Curtis picture, I was a little stumped," Hinkle confesses. "So I turned to (pre-Elon) Twitter for help and reached out to Daniels about it directly. Dan Kwan was nice enough to answer me and offered up three possibilities that I was already thinking of: 'True Lies,' 'Trading Places,' and 'A Fish Called Wanda.' Ultimately, I went with 'Wanda' because it so ably showcases Curtis' comedic chops, which I think are somewhat underappreciated. I mean, she's holding her own with two members of Monty Python and Kevin Kline for Christ's sake!"
The exuberant, chop-socky slapstick of "Everything Everywhere" has an obvious precursor in Stephen Chow's giddy "Kung Fu Hustle." And the series closes out on New Year's Eve with "2001: A Space Odyssey." I think maybe the hardest I laughed during "Everything Everywhere All at Once" was when Daniels meticulously restaged Stanley Kubrick's "Dawn of Man" sequence for their alternate universe where everybody has hot dogs for fingers, but even if you don't think that's as funny as I do it's still a hell of a movie with which to ring in 2023.
"It's so surreal that so many of my favorite films are playing this film series alongside ours," Scheinert enthused via email. "'Supercop' is absolutely THE movie we talked most about when writing the role for Michelle Yeoh. And the finale of 'Mind Game' came up again and again when we were trying to write our seemingly-impossible-to-write, montage-heavy third act." The filmmaker has quite a history with the Brattle, the theater having hosted the raucous local premiere of his hilariously disgusting solo effort "The Death of Dick Long" at the 2019 Independent Film Festival Boston. He recalls first hearing about the Brattle early in his Emerson days, "My Lynch-obsessed college friend Charlie went to see a 24-hour marathon of 'Twin Peaks' there and I had to ask him what 'Twin Peaks' was and if he was an insane person. I wish I had gone along with him."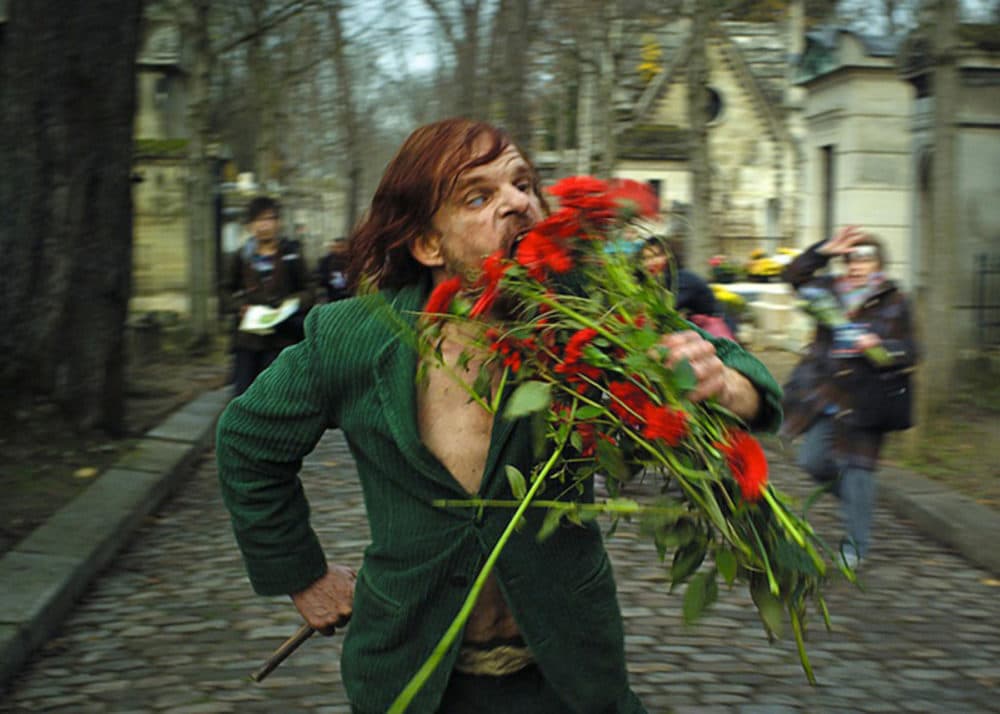 But if Scheinert had to choose only one film in the series to recommend, it's Leos Carax's "Holy Motors," a swirling cascade of loosely-connected, surreal interludes anchored by Denis Levant's shape-shifting protagonist and culminating with some chatty limousines reminiscent of Daniels' philosophical mountaintop rocks. "It's a movie that we held up as a reminder that taking risks is thrilling, that there really are no rules when it comes to cinema. That a confident filmmaker can pull an audience along on any ride through an endless number of genres, through silly jokes, gross-out gags, mini-melodramas and more. And it's one of those movies I definitely WWWIISSSHHH I had seen for the first time in a movie theater!"
"Everything Everywhere All at Once" is one of those movies, too. Having gone to see it on the big screen a couple of times, I watched it again on disc recently and couldn't help noticing how ill-suited such a densely packed, headlong rush of a picture is to distraction-heavy home viewing. It requires concentration and a certain scale to really sweep you along. "I think this film, more than any big-budget Hollywood tentpole, really proved that watching movies in the cinema in a collective environment is not anything that anyone wants to see go away anytime soon," says Hinkle, thrilled to be giving area audiences another chance to experience the movie the way it was meant to be seen. "Unfortunately, we won't be able to serve hot dogs at the concession stand, but I am hoping to at least find some 'Everything Bagel Spice' to offer as a popcorn topping!"
---
"Everything, Everything Everywhere All at Once" runs at the Brattle Theatre from Friday, Dec. 23, through Saturday, Dec. 31.